Culture
Grocery store displays are full of matzo — but none of it is kosher for Passover. Why?
It begs the question: Why does non kosher-for-Pesach matzo even exist?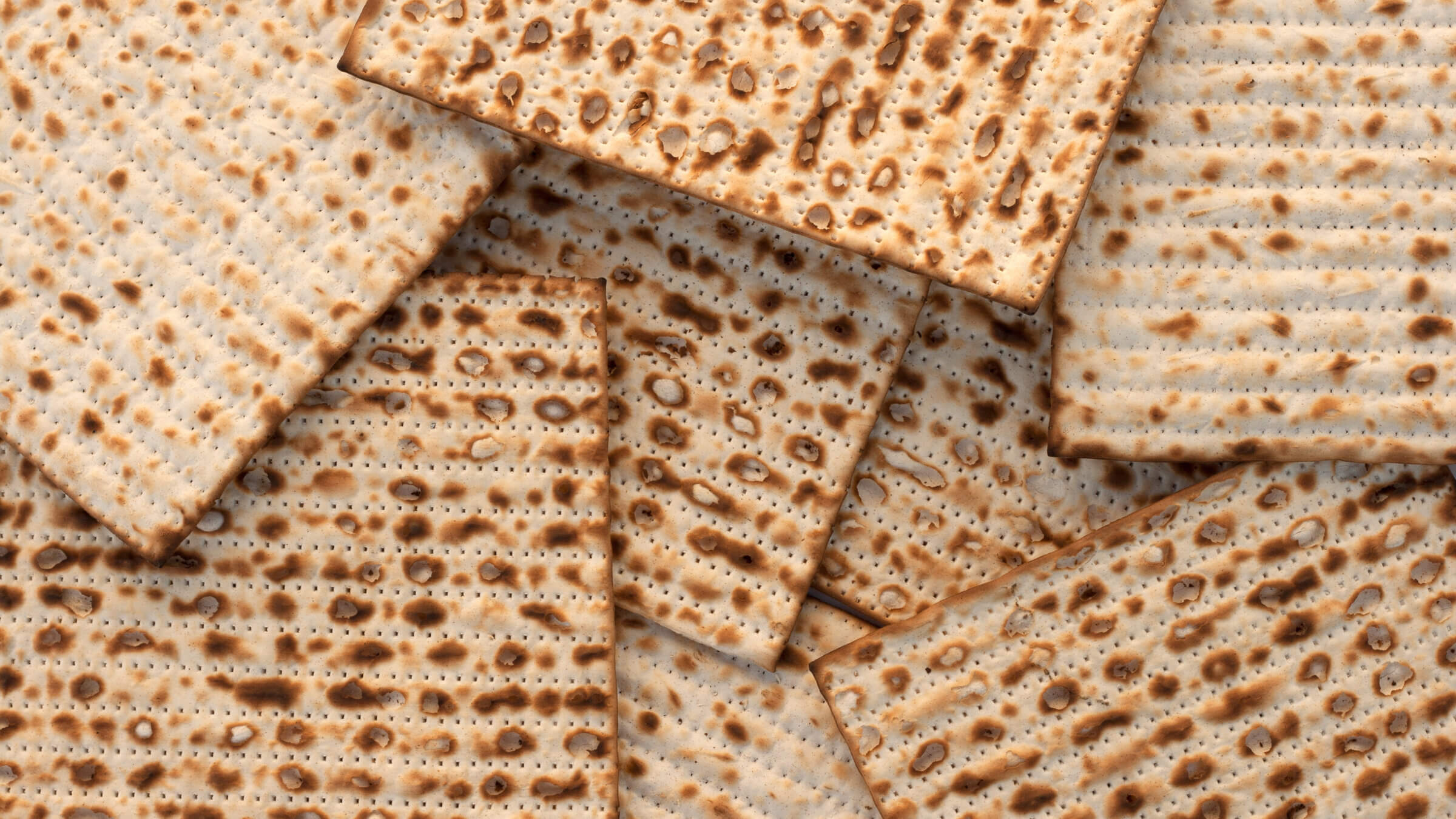 Like many of my fellow Jews, I recently headed to my local grocery store to purchase matzo for Passover. Helpfully, the store had clearly stocked up and had a prominent display, so I snagged a box. But upon closer inspection,  I realized this Seder staple wasn't actually kosher for Passover. In fact, none of the matzo for sale was.
There are entire social media accounts and Twitter threads devoted to stores' misguided attempts to set up Jewish holiday displays with unrelated or incorrect items — yarzheit candles for your Hanukkah celebration, anyone? But this store, and several of the others I tried, were clearly trying their best to serve their Jewish customers. It almost seemed like they'd been tricked.
Why does matzo that's not kosher for Pesach even exist? I texted my query to my friend and rabbi Amalia Mark. "I truly, truly don't know," she wrote back. "Antisemitism?"
Given that most matzo is made by Jewish companies such as Streit's and Manischewitz, that seemed unlikely. (Also, she was kidding.) But I still wanted to get to the bottom of my matzo woes, so I did some digging. And as it turns out, the answer is simple: economics.
A team of supervising rabbis and specially milled flour
Making kosher-for-Passover matzo is an ordeal. Over the phone on Monday, a few days after his family's Seder, Aaron Gross, Vice President at Streit's Matzo, walked me through the process; the description surpassed anything I could have imagined. 
I knew that rabbinic rules require the matzo to be made in under 18 minutes from the moment water touches the flour to the moment it leaves the oven — otherwise, there is a possibility of fermentation, which would cause leavening. But it never occurred to me that this also requires specially milled flour, different mixing processes, and a whole cadre of supervising rabbis.
Most flour production uses water during the milling process, to keep dust down and help the equipment. But for Passover, everything must be milled totally dry. "We have to have a rabbi on site at the mill during the season overseeing that," said Gross. "And when we get the tanker into our facility, we have a rabbi who cuts the seal and makes sure that if, say, it's raining outside, no water is introduced."
It only gets more complicated from there. At the factory, six rabbis  oversee different parts of the production line, from mixing to baking. "In between each mix, the bowls have to be cleaned because if there's a speck of dough left in the bowl, that would make the whole thing not kosher for Passover," said Gross. 
Workers repeat this cleaning process down the rest of the  assembly line. They also have to check that the matzo is baked completely through — matzo that is damp in the middle is also considered chametz, or forbidden for Pesach.
And then there's the spiritual aspect: Making matzo for the holiday is a mitzvah, and anyone baking the matzo must not only be an observant Jew who keeps the laws of Shabbat, but also keep in mind the intention of the mitzvah of baking matzo. 
Nutritious and delicious all year
It turns out that there's a big market for matzo outside of Passover — Gross said Passover matzo constituted only 35%-40% of Streit's sales. And the matzo that isn't kosher for Passover is often much tastier.
Pesach matzo can only be made of flour and water. (Some matzo contains egg, but this variation "may be eaten only by the infirmed, aged or children" according to the text of the Streit's box, which cites the Shulchan Aruch, a Jewish legal codex.) So popular flavors like everything matzo and Streit's bestselling salted variation — "basically, a large Saltine," Gross said — can only thrive outside the Passover season. 
"We really concentrate on coming up with really good quality matzo," Gross said. "For Passover, it's the bread of affliction, you have to eat it. But during the year, it's even more important because these people are seeking it out."
In addition to better flavors, Gross hypothesized that the low price of matzo contributes to its popularity.  A "bread alternative," as Gross put it, matzo is basically a cracker; but it's far cheaper than other common brands, such as Carr's.
And then there's another market for non-Passover matzo: the Hasidic community.
For very observant Jews, the worry about chametz extends past the end of Passover. Usually, Jews burn, destroy or symbolically sell any grains or leavened food in their house, dissolving their ownership of it for the duration of Pesach. And any chametz that was stored incorrectly during Passover is considered non-kosher even after the holiday is over.
Streit's has always sold its chametz during Pesach, which is sufficient to retain the business's kosher status. "It used to be done just in our factory, you trade a couple pens back and forth," said Gross. "We'd sell it to a non Jewish worker, and he would, on paper, own all of our inventory during Pesach." (Today, the process is more formal and overseen by kashrut agencies.)
But some communities still worry about the stringency. So Streit's fires up its bakery immediately after Passover ends and bakes large batches fresh; since these boxes of  matzo didn't exist during the holiday, they can't have been stored incorrectly. Any worries about kosher status are thus resolved. This matzo is sold in boxes stamped with a sign that they were made post-Passover — an inventory that Gross said is quickly snapped up by Hasidic communities such as those in Monsey and Borough Park. 
Streit's is still a family business, and Gross clearly takes pride in his family's product. He emphasized that whether or not it's kosher for Passover, the bread of affliction is delicious year-round. Matzo meal, he noted, makes a great coating for fried fish and other fried foods, for example. 
And the strange matzo creations, such as matzo pizza, that we eat during Passover? He loves them too.
"Matzo lasagna, we have it in my house all year long. I'm not sure if it's because I get the matzo for free but it's really good," Gross said. "And I make a mean matzo brei." Kosher for Passover or not, it tastes the same.