Culture
Did Jewish theologians predict Doctor Strange's alternate realities?
Here's what the multiverse of Midrash has to say about Marvel's latest box office hit.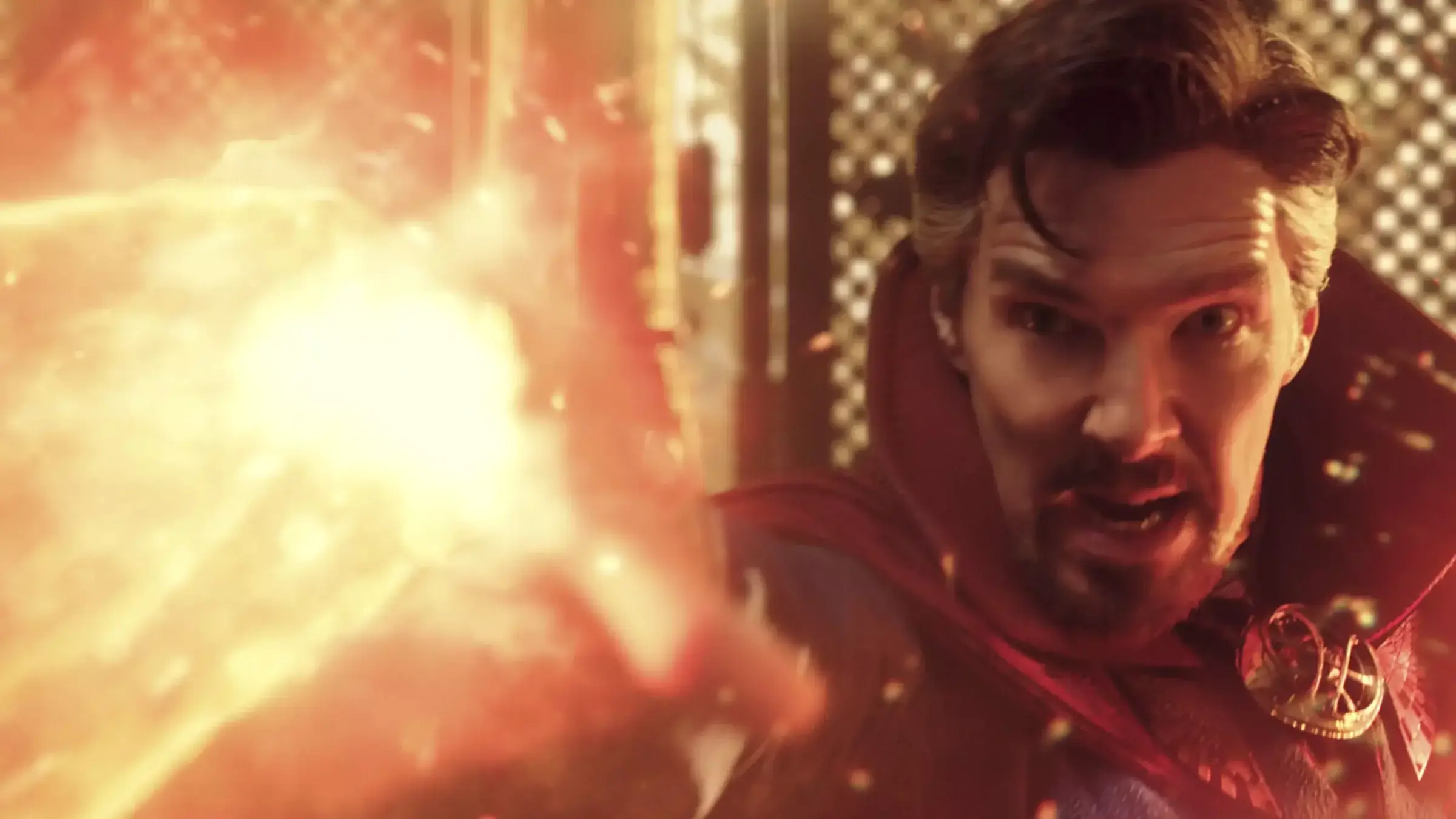 Once the purview of theoretical physicists and comic book diehards, the idea of alternate realities has become the hottest trend in pop culture. In the last few years it's proved a plot staple in movies like "Spider-Man: No Way Home" and "Everything Everywhere All at Once" and TV shows like"The Flash" and "Star Trek: Discovery."  
Now the multiverse is the linchpin of "Doctor Strange in the Multiverse of Madness," Marvel's latest box office hit, in which the hero, also known as Sorcerer Supreme, travels between universes on a quest to save not just one world but several from a malevolent force. In each new reality, he encounters different versions of himself and other characters. 
It's easy to see the appeal of a multiverse. Mirror versions (often distorted ones) of familiar characters and concepts keeps them fresh, tests them and serves as a launchpad for any number of themes and metaphors. In Doctor Strange's case, it's that simplest of questions that gets frustratingly harder to answer as we grow older: "Are you happy?" How we might answer if our lives were different?
This concept is especially resonant in today's culture of alternative facts, fake news and social media echo chambers that allow different people to experience completely different realities. We increasingly spend more of our time in the curated virtual realities of Instagram and video games. Even COVID-19 has made it feel like we've veered away from real life and are just trudging along some service road until we can get back.
Before traveling the  multiverse, Doctor Strange regularly visited other planes of existence, like the Astral Plane in July 1963's Strange Tales #110 and the Dark Dimension in issue #126. But these were ethereal "mystic realms."  It wasn't until February 1977's innovative What If? series that Marvel explored alternate realities, usually divergent from familiar canon by just one crucial difference. Issue #18, titled "What If Doctor Strange Had Been a Disciple of Dormammu?" posits that the hero and his arch enemy were actually allies. The series was adapted into a Disney+ animated show last year; now, these alternate realities form the backbone of "Multiverse of Madness."
But what does Jewish tradition have to say about a multiplicity of creation, either physical or spiritual? Do our sages allow for a multiverse? 
Theologically, Judaism doesn't preclude life on other planets. (Medieval Spanish rabbis actually debated this possibility.) But life with free will, according to Jewish thought, is a gift given by God to human beings only. The Talmud explains that even angels were not given free will to overcome the evil inclination, yetzer hara, or choose their faith in God. This privilege is reserved for humans alone.
Humans on parallel Earths, like the ones in "Doctor Strange," are a different question. On one hand, the Talmud states that "God rides in eighteen thousand worlds," which seems to allude to the possibility. Since Jewish tradition teaches that the world was created for human benefit, the existence of other worlds would imply the existence of other humans.
On the other hand, Midrashic and Kabbalistic writers seem to rule this possibility out. The midrash Genesis Rabbah introduces the concept of shevirat ha-kelim, "the shattering of the vessels," the idea that God built and destroyed many primordial worlds before arriving at the best possible one—our own.  
Lurianic Kabbalah, describes a multiverse of creation, but the alternate dimensions it envisions are spiritual rather than physical. By this model, the whole of creation was initially infinite, but God gradually folded it in a series of contractions, or tzimtzumim, into a finite, singular world.
Following Kabbalistic writings expound that all of existence can be divided into four worlds: Atzilut (World of Emanation), Beriah (World of Creation), Yetzirah (World of Formation) and Asiyah (World of Action—our world), an interpretation of Isaiah 43:7  These aren't worlds in the sense of planets or physical dimensions, either. They represent a spiritual hierarchy of reality, more like one room with different levels of lighting than separate rooms.
These later writings indicate that ours is the only universe in all of existence, either because it was the last one created, a contraction of an infinite creation or a single reality with different levels of experience. Doctor Strange's multiverse might have been possible at one point, perhaps, but it isn't anymore.
So Jewish ontology isn't entirely clear if there can be an alternate universe in which Eve never ate the fruit, or Moses was never found by pharaoh's daughter Bithiah, or Hitler died in his crib, or Mel Brooks isn't funny.
But seeing as "there are 70 faces to the Torah," who's to say there aren't 70 worlds?
Roy Schwartz is a pop culture historian and the author of Is Superman Circumcised? The Complete Jewish History of the World's Greatest Hero. Follow him on royschwartz.com and Twitter, Instagram and Facebook @RealRoySchwartz.