Culture
Is Madison Cawthorn's 'gentile politics' a dog whistle or a dumb misspelling?
The phrase could become dangerous, but he may not have meant it that way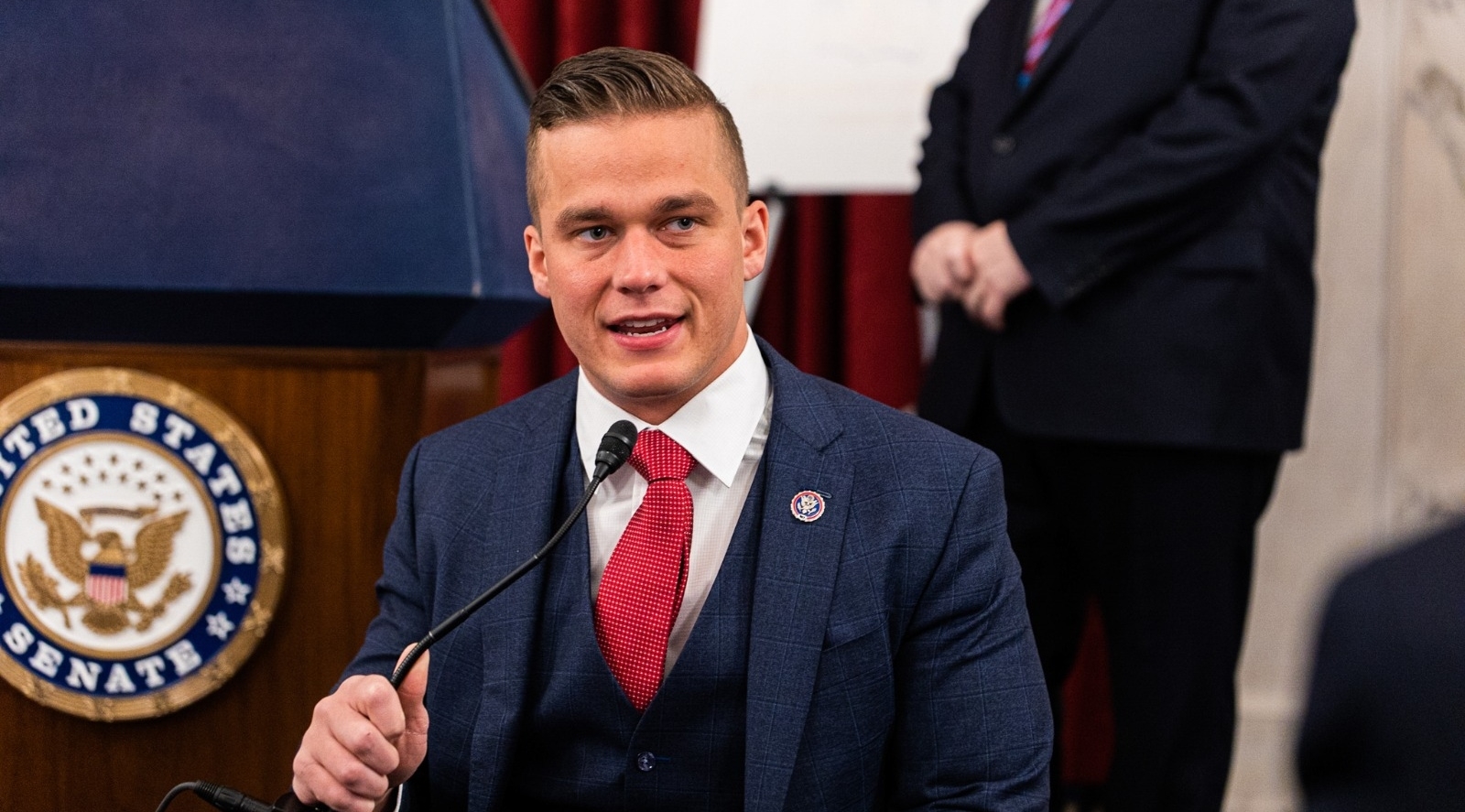 Editors note: As suspected, Cawthorn misspelled the word "genteel." He has since updated his Instagram post to reflect this.
Sometimes a dog whistle is just a dog wassail.
By that, I mean something that sounds insidious, odd or evil is in fact a product of stupidity by which a common word is misspelled as a very specific word. Such was the case when Madison Cawthorn, the recently defeated rep from North Carolina, took to Instagram for the first time since Tuesday, clamoring about "Dark MAGA" and exposing the "globalist goal" by ending the era of "gentile politics as usual."
There's much to be alarmed by in this social media post. "Gentile politics" doesn't make the list – at least not in the way he meant to write it.
While the bizarre phrase arrives shortly after the word "globalist," a well-established antisemitic foghorn, I don't think Cawthorn meant to imply that his movement was made up of only non-Jews or that the non-Jewish Republican establishment has failed. 
I think he just misspelled the word "genteel."
Look at it again and read it that way. Dark Maga, as I understand it, is a more radical manifestation of Trumpism which dispenses with civility. Cawthorn's stated goal for Dark MAGA is to defeat an enemy that can only be defeated by the defeat (thudding rhetorical repetition his) of "the cowardly and weak members of our own party."
What registers as weak to Cawthorn? Probably the political decorum most of his seniors still cling to in some sense – and perhaps the sort of discretion that keeps them from going on naked rampages and blowing the whistle on alleged GOP sex parties.  
Now, is there a reason to think that Cawthorn meant more by it? That he's indicating that his fight is a Christian one? Sure. Cawthorn isn't beyond suspicion when it comes to antisemitism – he took a gleeful photo of himself at a Nazi summer retreat, attempted to convert Jews to Christianity, and adopted insignias and mottos often used by white nationalist groups. 
But the fact remains that the verbiage is too head scratching to be read as appealing to those factions on purpose. After all, if he's trying to trounce "gentile politics," what would he be embracing? Jewish politics? Or perhaps the "as usual" is doing the work there, and he is calling for a more virulent form of ultra-Christian diplomacy that is none too diplomatic. That's almost definitely true. 
It's eminently possible he was signaling to some dark forces with this coinage – say, the people who have embraced the term "Goyim." But, coming from the guy who misspelled the vice president's name (and even his own), I somehow doubt it.
This isn't to say the phrase "gentile politics," however erroneous, won't have legs or even become a dangerous byword. I'm sure the non-Jewish crowd that seized on "Let's go Brandon" will gobble it up like gazpacho police.
related row="#1″