Culture
How an extremist Jewish politician has become the 'auteur' of his own demise
The fate of Éric Zemmour has surprising parallels to the films of the French New Wave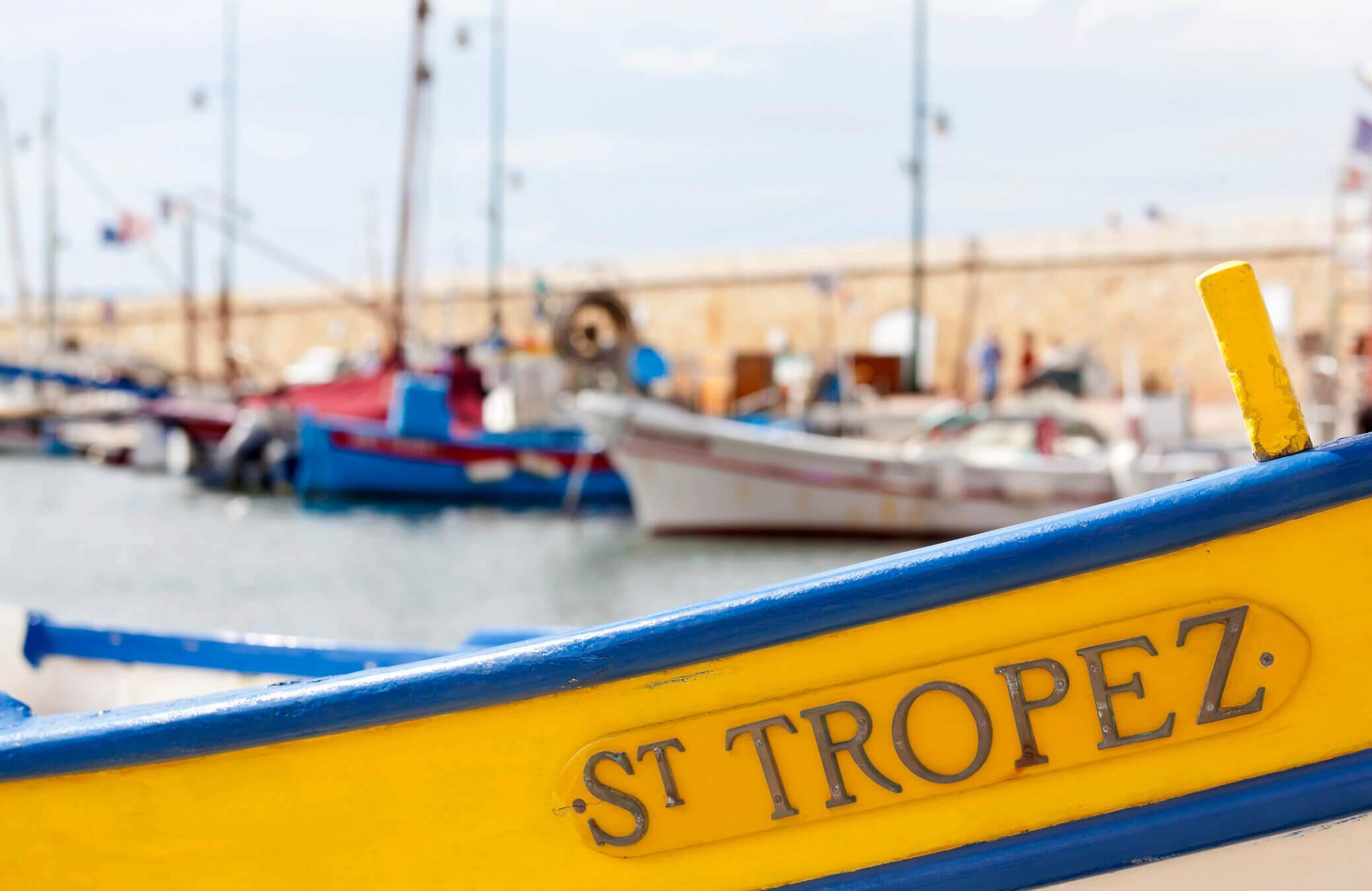 For many Americans, the name "St-Tropez" will almost certainly spur images of summer: waves of blue sea shimmering in the sun, waves of scantily clad bathers sunning on the beach, waves of lavender bending in the breeze and a wave of films sweeping as far as New York City art houses.
More than a half-century ago, France's nouvelle vague crashed across the world of cinema. With "Et Dieu…créa la femme" ("And God Created…Woman"), which launched the acting career of Brigitte Bardot, Otto Preminger's "Bonjour Tristesse" ("Hello, Sadness"), which catapulted the writing career of Françoise Sagan, and "Les Biches" ("The Does"), which cemented the directing career of Claude Chabrol, films we associate with the New Wave welled up from the Provençal precincts of Saint-Tropez.
A few weeks ago, however, yet another wave splashed across St-Tropez, one described by the French magazine Le Point as "la vague Zemmour." Absurd though it seems, this Zemmourian combines elements from both the new wave of French cinema and an old wave of French extremism.
On May 12, Éric Zemmour, leader of the extreme right-wing party Reconquête! — mais oui, there is an exclamation mark in Reconquest! — appeared on a beach near the fabled resort town. Speaking to a crowd of supporters and reporters, he announced his candidacy in this month's legislative elections in France. His new "adventure," he declared, was to represent the region's 4th electoral district, one that includes St-Tropez.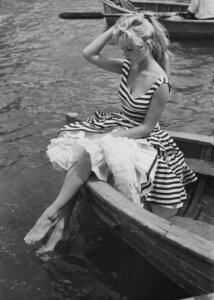 Of course, Zemmour's new adventure is not quite as grand as his old adventure as a candidate to represent all of France as its president. That latter adventure came a cropper in April, when Zemmour, outdistanced by not just President Emmanuel Macron but also his ideological frenemy Marine Le Pen, won barely 7 percent of the vote. And yet, once the dismal results had been tallied, Zemmour refused to surrender. "Reconquête! will not abandon France," he blustered, "until France has been fully reconquered."
The reconquest has begun on the beaches of St-Tropez. While the physical climate no doubt played a role in Zemmour's decision, so too did the political climate. Since the 1960s, the region has been a stronghold for right-wing identity politics in France, largely due to the arrival of great numbers of "pied-noirs," or French colonists, who fled Algeria when it won its independence in 1962. (Part of this exodus was Zemmour's own Algerian Jewish family, which settled in Paris rather than Provence.)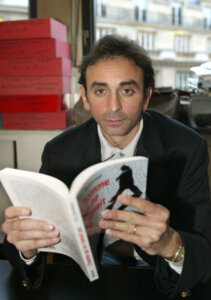 The historical beneficiaries of this demographic and cultural shift have been Marine Le Pen's Rassemblement national (National Rally) and the party's earlier iteration, the Front National (National Front), founded by her father Jean-Marie Le Pen. (Not coincidentally, Le Pen père, who served as a French paratrooper, has repeatedly denied multiple charges of torturing Algerian prisoners during the war.) Along with the country's rust belt that runs across the northeast, it was the Mediterranean sun belt that voted most heavily for Le Pen in April.
During his concession speech, Zemmour mocked "le brand Le Pen," ironizing that father and daughter had now failed to win the presidency in eight separate elections. But he also failed to note that in the first round of this year's presidential election, Marine Le Pen nearly tripled his vote total in the 4th electoral district.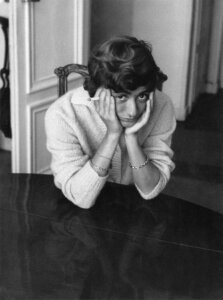 While Zemmour's omission is not surprising, it is also suggestive. It reflects what we could call the auteur theory of political campaigning. According to the American film critic Andrew Sarris, who introduced the New Wave to U.S. audiences, auteurs do more than direct a film; they sign a film. In other words, a film's auteur, like a novel's author, conceives and creates a personal work of art that carries their name. This "signature," Sarris explained, consisted of "characteristics of style" unique to the auteur.
Zemmour is not just the only actor in his production, but also its auteur. As one of his supporters in St-Tropez exclaimed, "Zemmour is the party all by himself." Zemmour no doubt agrees that he is, quite literally, the life of this party, but that the party is not like other parties. The campaign, in a way, was not meant to be practical. How else to explain its many tactical failures? Instead, it was narratological.
The New Wave directors tended to narrate variations of a single theme in their films. Through his fictional alter ego Antoine Doinel, François Truffaut kept circling around his difficult childhood; through characters who talked, talked yet more and continued to talk, Éric Rohmer kept returning to the subjects of love and lust; and the one constant in the films of Jean-Luc Godard is that stories exist to be subverted.
As for Zemmour, he too has but one theme, far more dystopian than anything found in a Godard film. This theme, to quote the title of one of his books, is national suicide — a great nation doing away with itself through the "great replacement" of the "native" French population by immigrants from Africa and Asia. So loud is the ticking of this demographic time bomb, so close is France to extinction, that Zemmour proposed creating a Ministry of Remigration, which would forcibly round up and return unemployed immigrants to their countries of origin.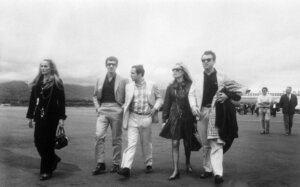 The family resemblances do not end there. Like Truffaut and Rohmer, who wrote about cinema before making cinema, so too did Zemmour, as a columnist and essayist, write about politics long before making politics. Similarly, the works signed by Truffaut, Godard and Co. — bristling with long tracking shots, jump cuts and improvised scenes — subverted those told by "système," or studio directors, in France. The commentator Raphaël Llorca recently observed that Zemmour, unlike Le Pen, defined his campaign by "speed and twists, surprise and cliffhangers, scenes with ambiguous endings that kept the spectator short of breath."
Short of breath or, better yet, "À bout de souffle." Llorca might as well be describing the aesthetic of Godard's classic film from 1958. (Tellingly, in the video announcing his presidential run, Zemmour uses a clip from the film.) But as Godard, whose politics veered most everywhere except the far right, would warn, the parallels go only so far. Whereas the auteurs of "la nouvelle vague" were progressive and inclusive, the one and only auteur of "la vague Zemmour" is reactionary and racist. And the story he tells not only disrupts traditional politics, but also disrupts what, well, traditionalists call truth and facts, decency and humanity.
According to pollsters, Zemmour has no more chance to defeat the opposing candidate from Macron's party next week than he did to defeat Macron himself in April. Short of a last-minute jump cut, Zemmour's political future in St-Tropez is best titled "Bonjour, tristesse: The Sequel."