Culture
Why Truman Capote and Norman Mailer claimed there was a Jewish 'Literary Mafia'
A new book details the rise of Jews in publishing and argues for their success as a model for other minority groups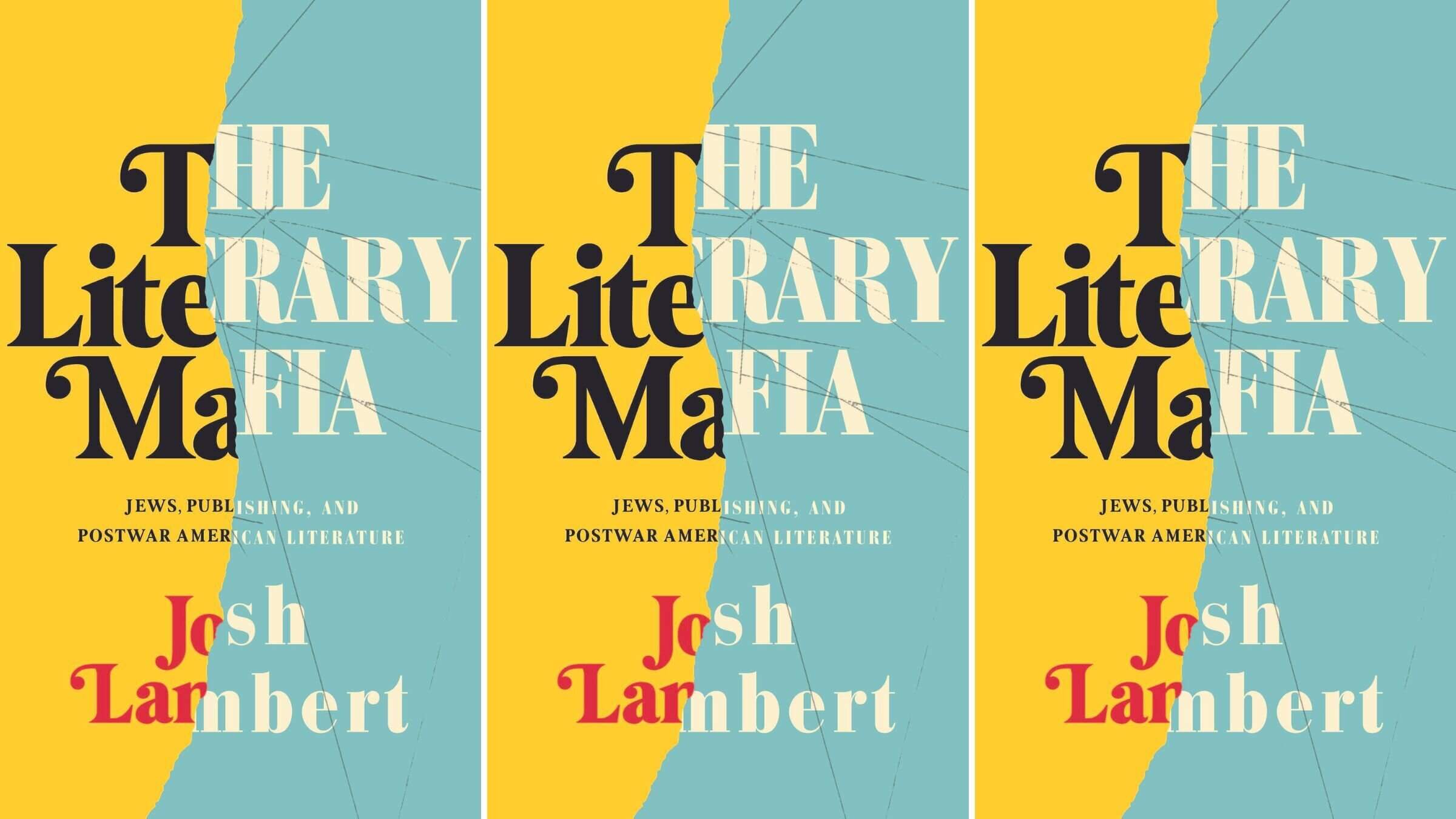 The so-called Literary Mafia dominated the world of letters in the 1950s and '60s. Of course, they were People of the Book.
The Mafia — made up of Jewish writers writing Jewish material, edited by Jews for Jewish-owned presses and publications — earned the name, at once conspiracy-minded and wryly astute, right as they emerged from an ethnic niche to a place of prominence.
Who was using this phrase, which likened publishers Alfred Knopf, Random House's Bennett Cerf, Commentary's Norman Podhoretz and their associates, to the dons and capos of the Cosa Nostra? Well, Truman Capote was one of them.
"The Jewish Mafia in American letters," the "In Cold Blood" writer offered in a 1968 interview, "is a clique of New York-oriented writers and critics who control much of the literary scene through the influence of the quarterlies and intellectual magazines. All these publications are Jewish-dominated and this particular coterie employs them to make or break writers by advancing or withholding attention."
While it seems shocking that a writer of Capote's stature could make such a bold — and offensive — proclamation, he could feel comfortable doing so because he was far from alone. Jack Keroauc often said a variation of the same thing. And so did some Jews, like Meyer Levin and Norman Mailer, albeit with varying degrees of irony.
Josh Lambert, author of "Unclean Lips: Obscenity, Jews, and American Culture" and the director of the Jewish Studies program at Wellesley College, was surprised to learn just how much currency the idea of a Jewish-run literary mob had in the postwar period. 
"You get to this moment in the late '50s and '60s, where, while there still is some antisemitic discrimination, there's also this great fascination with and interest in and celebration of Jewishness," Lambert said. "And in the exact second that that happens people fold their arms over their chest and say: 'Wait a minute. There's a little too much power being given to these people.'"
Lambert's new book, "The Literary Mafia: Jews, Publishing, and Postwar American Literature," out July 26 from Yale University Press, probes the reality of Jews' unprecedented literary success in the 20th century and how it changed what and who we read. While resentment may have colored the mobbed-up phrase in the title, he finds it is both valid and misguided.
Equal parts history, literary analysis and character studies, the book unveils no central cabal, but rather a group of families and individuals driven by their own tastes and prejudices. Lambert concludes that the alleged mafia was — like the sort we see in mob movies — full of eccentric, complex and capricious characters who held a lot of sway. But unlike the mafia, it had no universal rules and, strictly speaking, can't be said to actually have existed. Also, Lambert is quick to say: "It doesn't really make sense to compare any group of editors and writers and publishers to a group of organized crime figures who are committing murders and theft."
I spoke with Lambert about why the "Mafia" was so influential and why their success may be the model for making the world of letters more diverse. The following conversation has been edited for length and clarity.
Obviously "Literary Mafia" is a very loaded term. I want to give you the opportunity to define it yourself, against any claims of some grand conspiracy that, you know, harkens back to "The Protocols of the Elders of Zion," or whatever else.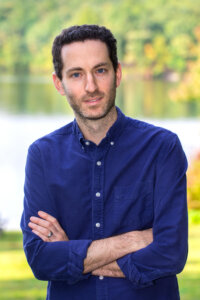 If you have had experience working in journalism or the culture industries, I think it actually won't feel so unfamiliar. There's this way in which personal relationships make a difference. Any one of us can point to people around us in the fields we're in who seem to be getting advantages that other people aren't. And so it's wrong to say, "It's this world historical Jewish conspiracy." But were there some people who were having an easier time of it and were helping their friends and students and lovers and family members? Yes, there were.
You call Jews' literary enfranchisement "exceptional" relative to other minority groups in the country. Can you tell me a bit about the factors you think led there?
The general outlines of it are that literature was this sort of aristocratic, gentlemanly pursuit and, openly in 1905 and 1910 and 1920, a Protestant American could say, "Well, that's just not something for a Jew to do." But there's this incredible shift that happens, in a sense quite early in American Jews' experience. There was this group whose grandfathers had emigrated from Germany, who were, in 1910, 1920, incredibly wealthy, third-generation, going to fancy colleges and hitting interesting roadblocks in terms of where they could rise or where there were opportunities in the culture because there still was a lot of prejudice. What we get in America, and it's this incredible and transformative thing for American literary culture, is that a whole bunch of them wanted to publish books. And they really cared about prestige in books. So by the 1910s, 1920s, 1930s you have these companies that are really succeeding and the story of why they were able to succeed is as complicated as telling the story of why companies succeed in anything. 
They were, I think, as a group less conservative than third-, fourth-generation Americans who are running their family publishing businesses and so they took risks and published weird and interesting stuff, and it clicked. And it made it possible to feel like there really was a center. By the '40s, if someone was a bookish, young Jewish man, they could look around and say, "Oh, there's lots of people like me who are just killing it in this business.'" It looked totally normal and natural, in a way different than in 1910, when Alfred Knopf did it, when he had to really have this sense of himself as different than everyone else, because you couldn't find models of that.
The editorial judgment of these different places aren't necessarily what one would expect from a monolithic "mafia." They're not necessarily clannish, they didn't by default favor Jews. To use Knopf as an example, they would publish writers like H.L. Mencken and Raymond Carver who could be credibly accused of writing antisemitic things (and defended themselves by citing their Jewish publisher)! And Knopf also was not really interested in any Jewish-American material. How does that editorial style challenge or change our idea of the mafia? 
A firm like Knopf is such a good example, because it has been prestigious and admired. It achieved that very quickly, and it's still that way. Alfred, Blanche, and Alfred's father, Samuel, were really the power behind the firm. Some of the most important editors were Jewish people, for many, many decades. They were able to be a real trailblazer and leader in the publishing of Yiddish in translation. You think to yourself, "Well, that doesn't necessarily make sense because how do you get from Yiddish, which is such a scrappy language in America, to high prestige?" And the answer is they positioned Yiddish as a grand European language like Russian, like German. They were the publishers of Thomas Mann and they were the publishers of great Russian novelists. And they said, "I.J. Singer is a novelist in that tradition," and they could present him as such. With "The Brothers Ashkenazi" [first serialized in the Forward] they had a huge hit, and it opened up for them the possibility to publish other Yiddish works in translation. But again, they weren't the publishers of sort of labor-inflected American Yiddish literature. That wasn't up their alley; it was more the grand family narratives that were kind of on the model of the 19th century European novel.
There's a section about women writers and their editors discussing what you call "whisper novels," these romans à clef that predate #MeToo and talk about harassment. They really seem like almost the most direct commentary we might have on what publishing was like for a woman in the time that they were written. Could you speak to why those feel like such vital documents?
I had read Rona Jaffe's "The Best of Everything" and I knew I was going to come back and look at it for this project. I came back to it after the #MeToo eruption of 2017. In a way that I think happened to a bunch of people I was made more sensitive in the mid-2010s to representations of sexual violence and what their place was in the culture we consume. With that sensitivity to go back to this novel — it's striking. It's kind of upbeat, fairly poppy, it's sarcastic, it's ironic in ways, but it's a bestselling novel. And it's very careful and very precise, describing a certain kind of abusive behavior of male supervisors of junior women in publishing houses. When I first read that novel, I probably didn't think about it very much. That makes me aware of the degree to which many, many people could just read past that somehow in the kind of patriarchal culture that we're in. 
I knew I was gonna be interested in these novels written by women about the publishing system. It was fascinating the degree to which, over and over again, over three decades or more, abuse seemed like such a major part of the lived experience for women in this field, and especially during the years in which women were going from pretty subordinate positions to being demographically dominant. 
This is bookended by a question of inclusion within publishing and how Jews were sometimes complicit in failing to give access to other minorities. There was a letter to The New York Times Magazine a little while ago responding to a profile on Lisa Lucas, who is Black and now the publisher of Pantheon and Schocken Books for Knopf. Joshua Cohen (the Pulitzer winner) wrote that in discussing publishing's diversity failures, the article neglected that many of the founding publishers "called out" were German Jews, "wary members of a minority." I'm wondering what you make of that analysis when we talk about diversity? It does seem somewhat presentist to classify them simply as "rich, white men."
I agree with a lot of what he said there. It's an error to think about the history of American publishing, and not think about the Jewishness of these people who are able to succeed in it. Not to say, "rah rah, look at the Jews and what they succeed in," but really to think about the question of: "What are the forces affecting who gets to make decisions in this field and what are the stakes of that?" If you look back on this particular question, some of the best and most interesting African American literature that we have was published because Jewish publishers were really excited about it and really supportive of it.
By that same token, I'm incredibly excited about what it would be like to have Schocken, this historic Jewish publishing house led by an African American (whether that's an African American Jew or a non-Jewish African American). And I think it would be great if 40%, 60%, 80% of the staff of Schocken were African Americans (Jewish or not), because we've seen that a staff that's preponderantly white Jews can do a lot of different things. If you really want diversity in a field, what you have to throw out first is the idea that there could be too many of a particular group. We need to get to that place. And maybe that means one group has more power than others. But if we could get to a place where a group that has been historically disadvantaged can play that role in American publishing, it would become a lot more interesting of a field. I'm skeptical that it's gonna happen in my lifetime, but I don't think it's impossible.
You end by suggesting that we could use "the current success of Jews in the field as a model." Again you're skeptical, but could it be replicated?
There was this Indian restaurant in Connecticut, where I used to live, where the placemats were pictures of all the American presidents. And so it was, you know, 43 white dudes and then Barack Obama, and my kids, who are young kids, looked at that and were like, "This is the weirdest thing to look at." Because it looks deeply wrong. Without even knowing the history, just aesthetically, it's like, "that's weird. That shouldn't be that way." And I think what we need more of is a sense of, if you see a bunch of publishers get up on a stage, and it's a bunch of white people, it should feel wrong. And if we can get to that place where we feel the presence of white supremacy as it trickles down through institutions to us as a felt sort of repulsion, we might be able to get to a place where someone says, "Okay, we just hired three senior African American editors at our publishing house. Now let's hire 400 more." If someone were to do that we might actually make some progress.