Culture
Is it too late now for Justin Bieber to say sorry … for doing a Nazi salute on stage?
The pop icon has some teshuva in his future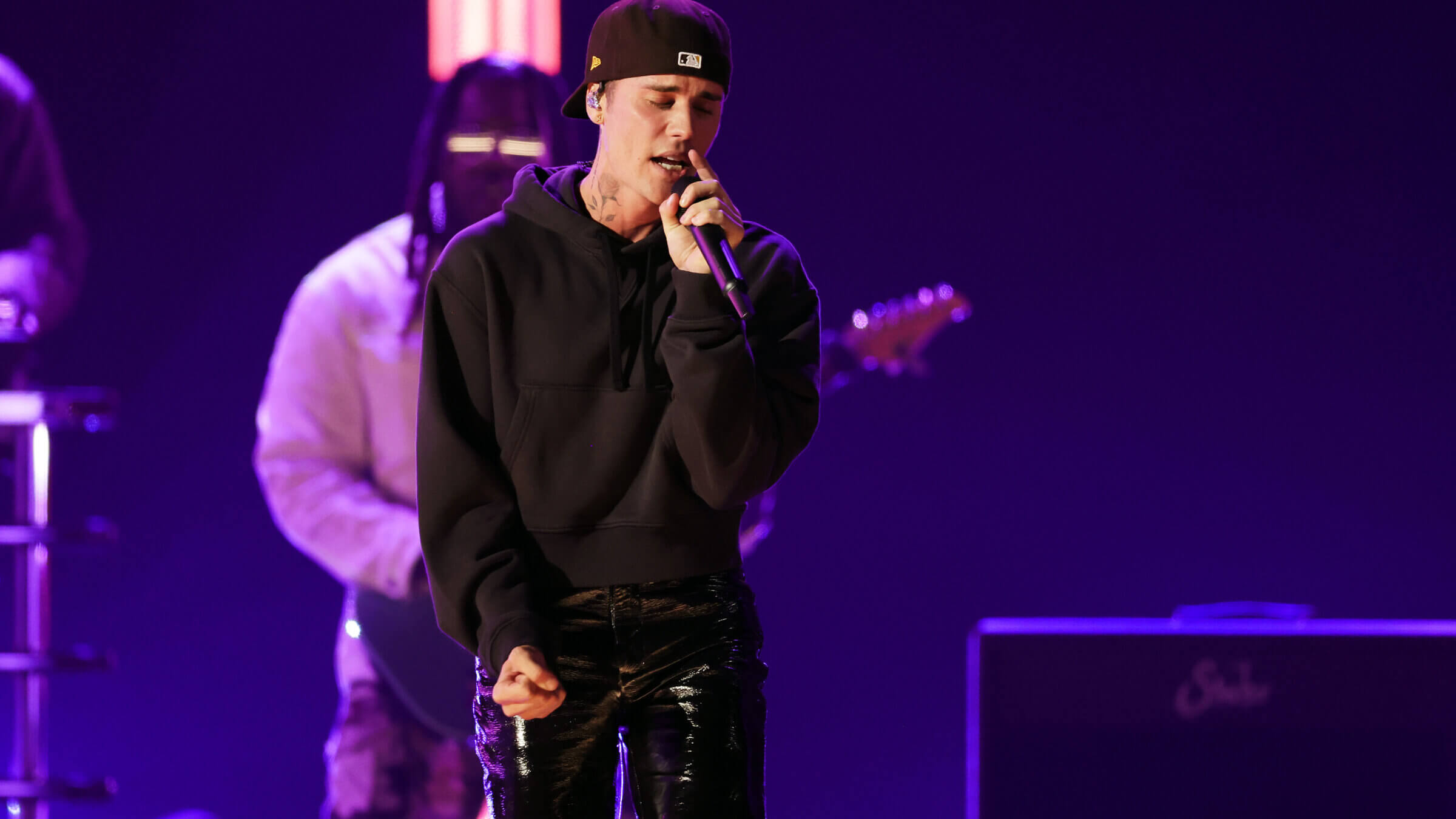 In what reads like a Mad Libs from hell, Justin Bieber seems to have decided to welcome Finland's likely entry to NATO with what looks suspiciously like a sieg heil. Y'know, the thing Nazis liked to do to say howdy!
We couldn't tell you why Bieber decided to perform a military-style march across the stage, one arm held stiffly aloft at a 45-degree angle, at a Tuesday concert in Helsinki — although we're fairly sure the move wasn't intended as a trenchant commentary about Finland's relationship with Nazi Germany during World War II. (Bieber's high-kneed jaunt has drawn social media comparisons to the straight-legged, more calisthenically demanding Nazi goose step — which it wasn't, at least not quite.)
A 'stomp' dance?
According to Bieber's reps in Israel, this movement was part of a "stomp" dance Bieber has performed in the past, which they described as simply "dance moves to entertain" that don't have anything to do with Jews. We're not sure why this dance has flown under the radar until now — perhaps because in previous videos Bieber's arm wasn't quite so consistently angled. But regardless of how often he's done it, it's some strange choreography.
Justin Bieber, who's apparently still a thing, decided to goose-step and do a sieg Heil at a concert in Finland yesterday.

The Conference of European Rabbis denounced his actions and demands an explanation.

Will he repeat the performance when he comes to Israel this fall? pic.twitter.com/CtIoIgZl7T

— Judah Ari Gross (@JudahAriGross) August 10, 2022
Ah, Bieber: We could say we've all watched you grow up, and yet, there's not been much growth! In the past, the tween idol could have possibly, if not persuasively, pled doe-eyed youth when confronted with his casual use of the N-bomb and, er, unusual  hope that Anne Frank would have been a "belieber." It's harder to keep making excuses for a 28-year-old who has spent over a decade in the public eye.
Sophomoric behavior
As someone who had an ironic Bieber cutout in my college dorm (and eagerly – if with some ironic distance – attended an early screening of his 2011 documentary "Never Say Never"), I continue to be frustrated with the singer's sophomoric behavior. I don't think Bieber is an antisemite — I rather suspect he has tremendously poor judgment.
It's a shame, because Bieber, who has recently battled some kind of facial paralysis and has recently and rightly called out the toxic culture of his onetime church of choice, Hillsong, could have been poised for a sensitive comeback. His weird pantomime is all the more baffling given that, on Sunday, in a concert in Norway, he came onstage to say the following: "We know that racism is evil, it's wrong. But you and I, we get to be the difference makers, we get to stand with our brothers and sisters and make a change."
There is no explaining these mixed messages, except for a lapse that involves forgetting that Nazis are sorta the pinnacle of evil racism. Or just an unawareness that these "dance moves" look suspiciously like something out of "Triumph of the Will."
Rabbi Pinchas Goldschmidt, president of the Council of European Rabbis told the Times of Israel that Bieber "slapped the faces of millions of Jews across the world when he chose to perform the 'sieg heil' movement that symbolizes identification with Nazi party values."
I suspect we can anticipate a de rigueur visit to the Simon Wiesenthal Center in which Bieber will learn that, yes, in fact, Nazis were racist and therefore evil. And hey, knowing how keen the "Despacito" singer is to borrow from other cultures, perhaps he will take the necessary steps to do teshuva. Don't rule out a Kol Nidre single come the fall.
Correction, August 11, 2022: A previous version of this article erroneously stated that Finland was a new member of the EU. It's not, it is attempting to join NATO. We regret the error.