Film & TV
How Harry Styles and Chris Pine became the spitting image of a 'Seinfeld' episode
The moment at Venice has been likened to the Zapruder film and Keith Hernandez's 'magic loogie'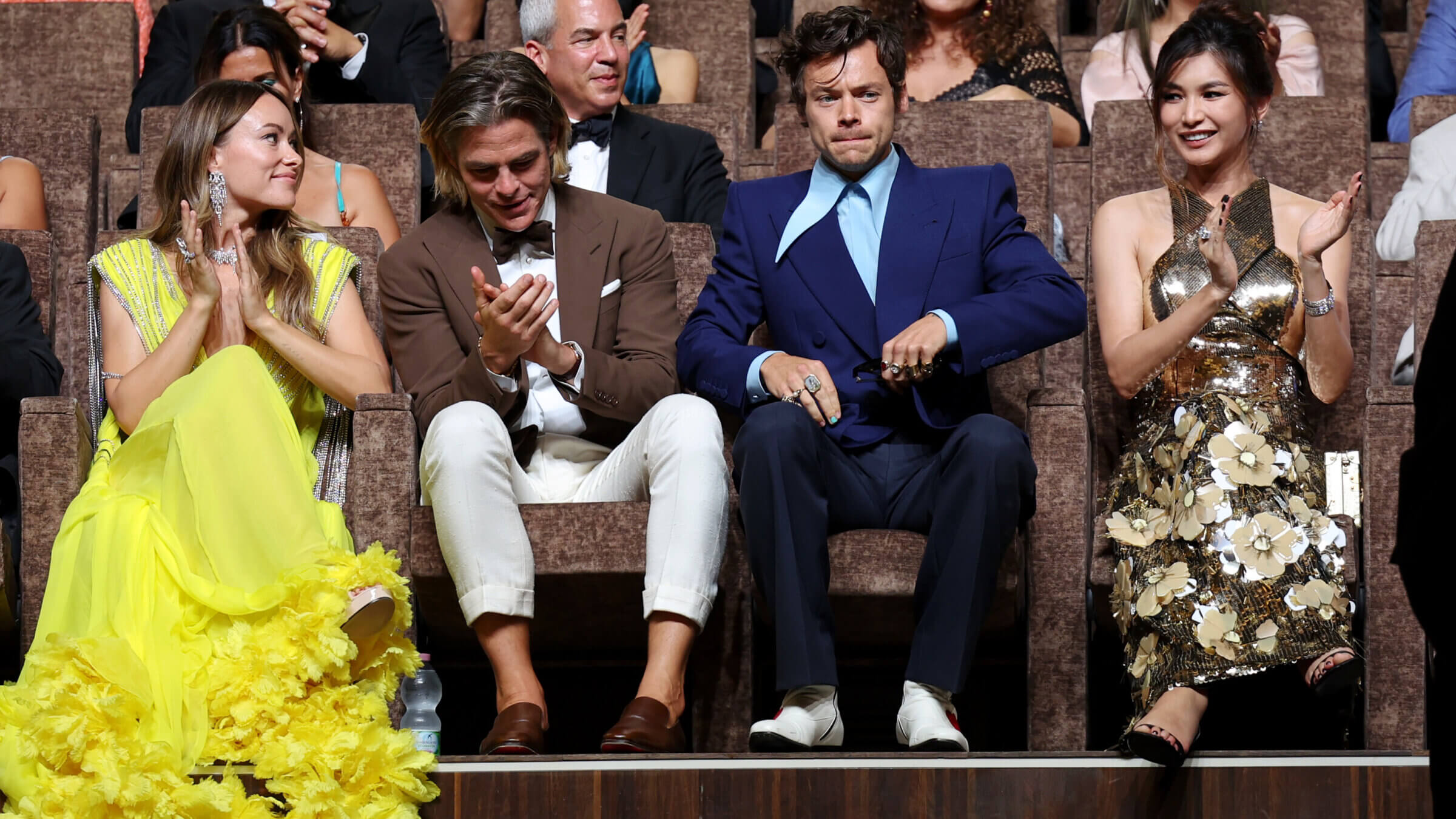 If you believe the early reviews, Olivia Wilde's sophomore feature, "Don't Worry Darling," isn't the sort of film that demands a rewatch – let alone a meticulous, frame-by-frame breakdown of montage. The same can't be said for the behind-the-scenes drama, which, at the Venice Film Festival on Monday, reached an ugly culmination when Harry Styles spat on Chris Pine. Or did he?
Many are now poring over an 11-second clip in which the "As It Was" singer takes a seat near his costar, Pine. As Styles settles in, his mouth appears to move and Pine, clapping, glances down at his right leg, as if something had landed there. Something… wet, perhaps?
Immediately my mind went to "Seinfeld."
Who could forget the two-part episode, "The Boyfriend," in which Kramer and Newman accuse Mets first baseman Keith Hernandez of having hocked a "magic loogie" in their direction, only for the spit projectile to be analyzed, a la "JFK" by Jerry? I was not alone in this observation; comedian Gianmarco Soresi (full disclosure: I was briefly on an improv team with him) also noted the parallel.
Me and my gay friends trying to figure out if Harry Styles spit at Chris Pine pic.twitter.com/Q5WlC2kWJK

— gianmarco (@GianmarcoSoresi) September 6, 2022
Others have of course likened this clip to to Abraham Zapruder's tape of the JFK assassination, which, obviously, the "Seinfeld" writers were riffing on by way of Oliver Stone's film, up to and including the grainy 8 mm-style of Newman and Kramer's flashbacks. (Zapruder, who was recently namedropped in Bob Dylan's "Murder Most Foul," was a Ukrainian Jewish immigrant.)
Now, is there something to be learned from all these connections or are we, like Kevin Costner's Jim Garrison, doomed to reel with conspiracy theories? History has done little to curb the speculations of JFK truthers, but we must remember that at the end of "The Boyfriend," it is revealed that Hernandez is not the culprit. There was a "second spitter." 
Could that be the case here? Could the precipitation in fact have come from an overhead vent? Is Florence Pugh mad at Olivia Wilde because of her relationship with Styles or because of Shia LaBeouf? Was Nick Kroll, seen smacking lips with Styles in on this? Will this all, improbably, end with Frederick Wiseman (in competition at the Lido with a rare narrative feature) spitting on Styles a la Jack Ruby gunning for Lee Harvey Oswald?
We may never know for sure, even if both parties deny expectoration. (Update: a rep for Pine has now called the alleged incident "a complete fabrication;" this will likely do little to quell speculation.) In terms of a motive there's not much to go on, with the exception of a video of Pine seeming to grimace through Styles' insipid comments at a press conference the same day.
 Perhaps Oliver Stone, Larry David or Bob Dylan will devote opuses to this negligible event that nonetheless captured the internet's ever fickle imagination. The working title could be "Blech in Venice." Or maybe "When Harry Flecked Piney."
I'm just spitballing.