Culture
For one 1980s pop fan, this Shabbat service is a dream come true
At L.A.'s Ikar, music director Hillel Tigay joins up with one half of Tears for Fears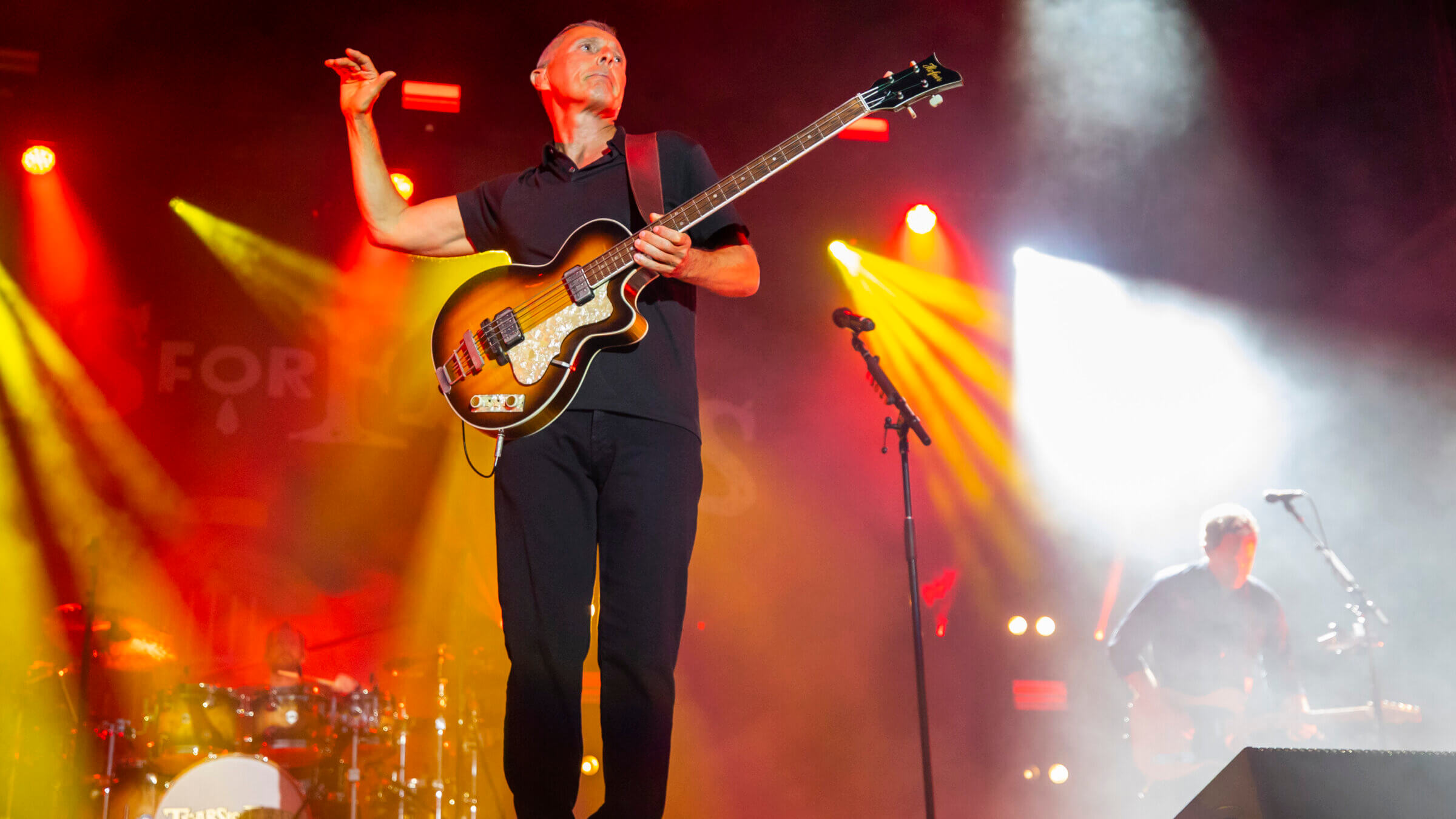 If you don't say your prayers, they won't be answered. Except, sometimes, when you put your music out into the world it can become a prayer that is, actually, answered. At least that's what happened to Hillel Tigay, the music director at L.A.'s Ikar community.
A long-time fan of Tears for Fears, he sang their iconic "Mad World" at this year's Kol Nidre straight after the Amidah. And this Friday, Dec. 16, Curt Smith from the 80s pop band is joining Tigay to sing "Mad World" and two other songs at the community's Kabbalat Shabbat service.
About 10 years ago, my former colleague, Rebecca Spence wrote about Tigay, as a new singer on the West Coast. He had left his Jewish rap group M.O.T. (Members Of the Tribe) to make a CD of spiritual songs influenced by all the same 1980s pop groups that I'd loved when I was growing up. "Judeo" mashed together a pop sensibility and a biblical awareness in a brave attempt bring a new type of recording to Jewish music.
Since then, Tigay has worked at Ikar, shining light on an illustrious congregation with his music, and I followed my fascination with Tears for Fears to write a book about them and to cover their occasional intersection with Judaism (personnel, ideology, dance). For Tigay, though, their music and the music of others, like Peter Gabriel, has become part of his spiritual practice.
For Tigay, music has "always been the absolute foundation piece of prayer," the air that breathes life into services "to lift people up and to connect." Without song, the psalms are only half what they could be, "it's like a hot air balloon, you can have the designs and the diagrams that say the balloon is this shape and size, but without the air it's nothing. To me that's what services are without music, like an architectural plan without a building."
At the beginning of the pandemic, Tigay released another Judeo album — "Vol. II: Alive." His new group Palms Station — that he describes as "Arcade Fire-esque" — has recently followed that up with an album called "Stand Together. Fall Apart." But music and prayer are parts of a whole for Tigay who sees music as something that has been central to Judaism since ancient times. In a Zoom discussion, he mused on what it meant to be a people who have persisted around the account of the Torah — a story that is sung.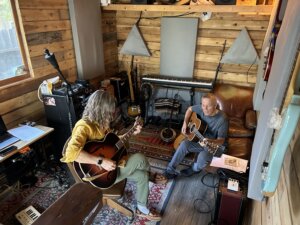 The day after Yom Kippur, to Tigay's surprise, Smith re-tweeted a clip of the Kol Nidre service as the congregation, clad in white, stood and sang, beating their breasts. He wrote that he would "love to hear the full version," and within two days someone had fulfilled that wish and Smith had posted the complete performance on his own public Facebook page. Between different platforms, the performance has been watched hundreds of thousands of times.
"I first heard of Hillel & IKAR when three or four of my friends independently sent me the version of Mad World he performed during a service. I reached out to tell him how moving I found it," Smith said. "Personally I think it's important at this point in time, as we see a rise in antisemitism in America, to stand up and voice my support and solidarity with the Jewish community in any way that I can."
Despite appearances, L.A. is a small town. Friends of Smith and Tigay brought them together through social media, then email, then a dinner and then Smith suggested that he actually come in and sing with the congregation. They agreed on a set list of three songs — one from Smith, one from Tigay and "Open Arms" by Elbow, which Smith suggested and which comes from the same spiritual palette.
At 6 p.m. Pacific Time, December 16, watch Smith and Tigay sing at Ikar's Kabbalat Shabbat. Maybe you will hear the traditional song of welcome to the Sabbath bride "L'cha Dodi," but you will definitely hear "Mad World," "Open Arms" and "Alive" from Palms Station.