Culture
The best Jewish (and Jew-ish) movies of 2022
The year's best Jewish films engaged with the complicated legacy of Jewish storytelling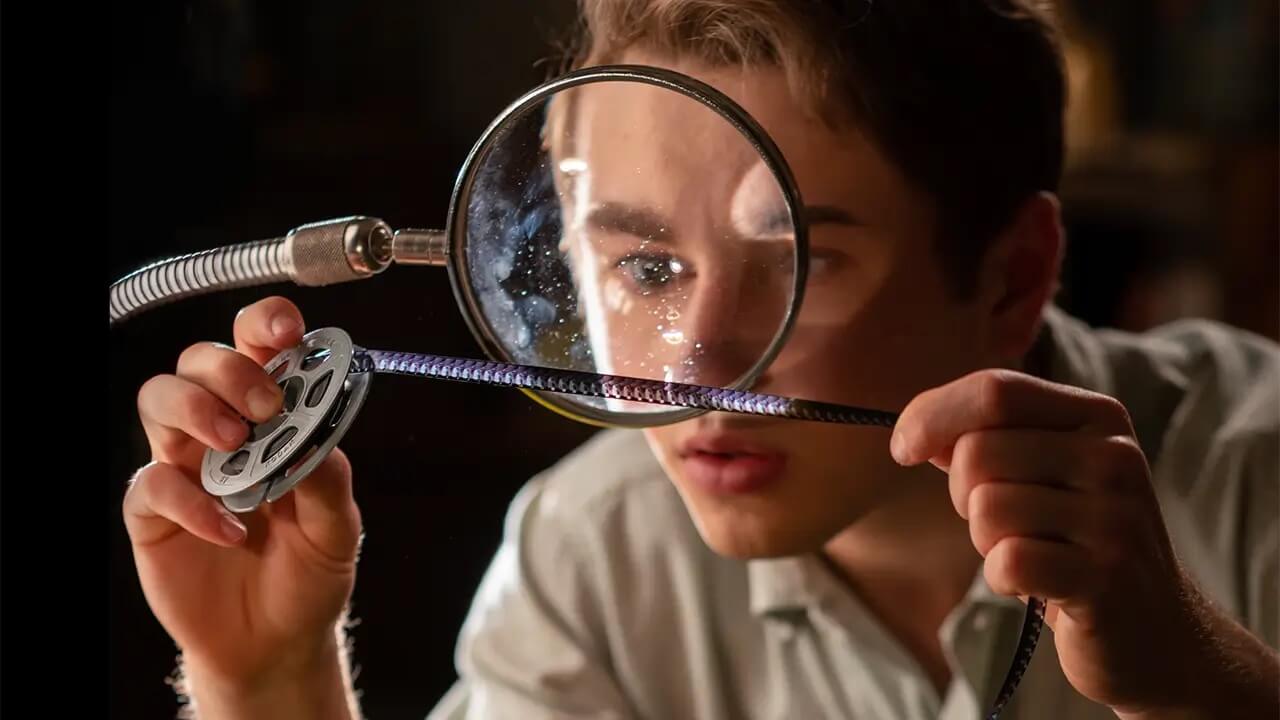 2022 was a reset year for cinema. Seemingly taking their cues from those meme-worthy Nicole Kidman AMC advertisements, major directors made movies that gushed about the transformative power of — well, movies.
In The Fabelmans, Steven Spielberg paid homage to his medium's dreamy, dangerous potential. In Nope, Jordan Peele unpacked the predatory nature of the camera lens (by way of a Spielbergian extraterrestrial creature).
Other filmmakers wrestled with the nature of storytelling itself.
The Israeli film Tantura used testimony to uncover a massacre. In Catherine Called Birdy, Lena Dunham considered womanhood through the prism of the past. In The Conspiracy, the documentarian Maxim Pozdorovkin used animation to plumb the origins of antisemitic libels.
Here are our picks for the best Jewish and Jew-ish movies of 2022.
Hallelujah: Leonard Cohen, A Journey, A Song dirs. Dan Geller and Dayna Goldfine
As layered as the song at its center — or an ogre named "Shrek," in the film that introduced Cohen's classic to new generations — Geller and Goldfine's documentary is a virtuosic tour of Leonard Cohen's life and career. Examining Cohen's notebooks and unearthing previously unheard interviews, the film returns "Hallelujah" to a place of Jewish and artistic specificity while never forgetting that, like so many texts of Jewish origin, it has grown well beyond its roots. — P.J. Grisar
The Conspiracy dir. Maxim Pozdorovkin
There was never going to be a bad time for this animated documentary about the origins and aftershocks of modern antisemitic conspiracy theories. But when this film debuted this fall at DOC NYC, a certain rapper-entrepreneur had brought the topic to the forefront. By following the stories of three wildly different historical families, all implicated in false plots of Jewish control, Pozdorovkin's film is compulsively watchable while also feeling comprehensive. — P.G.
Nope dir. Jordan Peele
Like Us before it, Jordan Peele's Spielbergian creature feature kicks off with a biblical portent: a quote from the prophet Nahum, foreshadowing a storm of filth. Peele's sci-fi horror blockbuster took us to shul, packing in many references to 613 (the number of mitzvot in the Torah) and even opting to hide its extraterrestrial antagonist behind a cloud — God's preferred hiding spot on Mount Sinai. — P.G.
All the Beauty and the Bloodshed dir. Laura Poitras
The second documentary to ever win the Venice Film Festival's top prize, this portrait of photographer and activist Nan Goldin focuses on illness and addiction, driving forces in Goldin's life and art beginning with her time as a young photographer chronicling the AIDS crisis. Poitras, known for films about Edward Snowden and Julian Assange, chronicles Goldin's past addiction to Oxycontin and ongoing campaign for art institutions to reject donations from the Sacklers, the pharmaceutical family largely responsible for the opioid crisis. By interweaving Goldin's personal tragedies and her public activism, our critic A.J. Goldmann wrote, Poitras creates "something infinitely richer and more universal than a mere report about a crusading artist." — Irene Katz Connelly
Tár dir. Todd Field
Propelled by the music of Gustav Mahler and the podium philosophy of Leonard Bernstein — two Jewish classical music greats — Todd Field's meditation on cancel culture launched a singular character in Cate Blanchett's Lydia Tár, a conductor with a fathomless CV. Among Tár's put-on pretensions are fluency in the Jewish concepts of teshuva and kavannah, terms she supposedly picked up from her alleged mentor, Bernstein, on whom she styles herself. At one point, Tár tells a colleague about an Israeli violinist who demands to know if she's Jewish. She's not, but, given her idols, he could be forgiven for asking. — P.G.
The Fabelmans dir. Steven Spielberg
In Steven Spielberg's "semi-autobiographical" Künstlerroman, Jewish imagery and language abound until, in a moment of magical realism, Judd Hirsh arrives unannounced as a great-uncle who somehow embodies the whole fish counter at Zabar's. The spirit of the film falls short of a Jewish gestalt, but the fact remains that it's about as close to a Jewish family blockbuster as we're likely to get — in 2022, or ever. It already has five Golden Globe nominations and will likely be nominated in every major category at the Oscars. — P.G.
[related row="6″]
Tantura dir. Alon Schwarz
Alon Schwarz's documentary takes its name from a village captured by Israeli soldiers during what Israel calls its War of Independence and Palestinians call the Nakba, or "catastrophe." Using testimony from former soldiers, Tantura presents compelling evidence that those soldiers carried out a massacre of civilians after the surrender of the village, killing as many as 200 people. (Palestinians have long alleged that a massacre occurred, but Tantura focuses less on their stories than on Israeli soldiers' confessions, sometimes sidelining the very victims for whom it advocates.) Igniting debates about Israel's founding myths, Tantura is a serious, if imperfect, Israeli reckoning with the Palestinian narrative of 1948. — I.K.C.
Catherine Called Birdy dir. Lena Dunham
If you were a Renaissance fair kid in the early 2000s (anyone else? Just us?) you probably devoured Karen Cushman's Newbery Award-winning Catherine Called Birdy, the diary of a fictional medieval teenager trying to make it through the year 1290 without being pawned off in marriage by her lordly father. This movie adaptation is a boon to everyone who knows (or wants to learn) the difference between a wimple and a kirtle. Jewish auteur Lena Dunham released two films this year, and we far preferred this one to the decidedly unsexy Sharp Stick. Romping through a charming, if not exactly realistic, 13th-century landscape, Catherine Called Birdy offers a meditation on girlhood clearly geared toward viewers in the 21st century. — I.K.C.