Sports
Why does soccer music sound so Jewish?
When the music at the stadium isn't the National Anthem, chances are a Jewish songwriter had something to do with it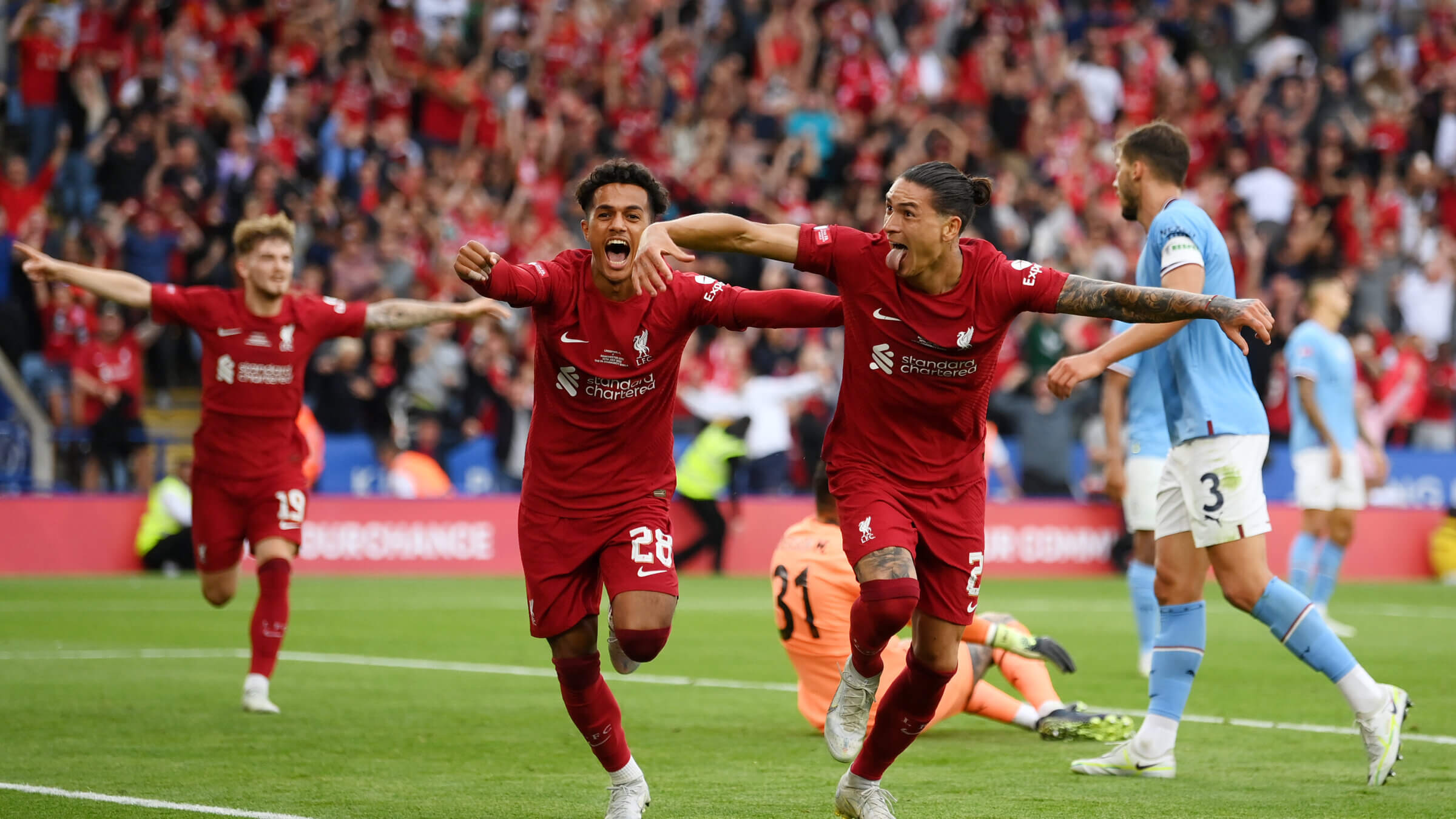 Much has been written about the contribution of Jewish songwriters to the Great American Songbook, but not enough credit has been given to their immense contribution to the Great Soccer Songbook. Major League Soccer kicks off its 28th season Feb. 25 and, though Jewish players have come and gone through the league, Jewish songs have always enjoyed solid representation.
Indeed, in 2020, when the MLS itself decided they wanted a brand-new anthem for their 25th anniversary, they turned to the multiple Oscar-winner Hans Zimmer, who had famously announced his Jewishness at the 1999 Berlin Film Festival while discussing his score for The Last Days, a Holocaust documentary produced by the Shoah Foundation. After an upbringing where the family kept quiet about their Jewishness, he talked about his mother surviving World War II thanks to her escape from Germany to England in 1939. His anthem is now played as the teams enter the field at all MLS matches and it is the "featured audio signature" on all MLS broadcasts around the globe.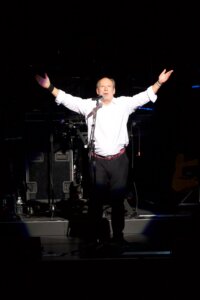 But that's far from the only song from a Jewish pen to be heard on the MLS bleachers this year, and not even the only official song. Toronto native Steven Page, best known as lead singer of the Barenaked Ladies, wrote the official anthem for Toronto F.C. in 2007. The same year, Page featured in an episode of the CBC series Who Do You Think You Are? talking about his Ashkenazi mother's Polish roots. More recently he has talked about his pride — as a child of Jewish and Christian parents — in the Jewish composers who wrote the contemporary American Christmas songbook.
On the West Coast, Portland Timbers fans express their love for their team by singing the Elvis classic "Can't Help Falling in Love." Although the King's own Jewish connections are well known, the song itself was co-written by George David Weiss, the former president of Songwriters American Guild who also co-wrote "The Lion Sleeps Tonight" and "What a Wonderful World."
Many MLS songs have been borrowed from those heard on the terraces of the English Premier League — America's most-watched soccer league. While researching his Music of Jewish Origin (MOJO) show, Jeremy realized that American Jewish songwriters like Weiss had composed a disproportionate number of songs that were adopted by famous English soccer clubs, not least the Jewish team of Richard Rodgers and Lorenz Hart.
Most notably, to the chagrin of Jeremy and Dan — dyed-in-the-wool Manchester United and Leeds United fans, respectively — the most Jewish songs in the Premier League belong to Manchester City and Liverpool. "Blue Moon," Rodgers and Hart's 1934 ballad, was adopted by Manchester City, who play in light blue. "You'll Never Walk Alone" — originally written by Rodgers and Hammerstein for the musical Carousel — was appropriated by Liverpool as well as perennial Scottish champions Glasgow Celtic.
Although the latter song came to the attention of the Liverpool fans when it was a hit for Merseybeat pop stars Gerry and the Pacemakers, the song has become a poignant anthem of faith, especially after the soccer-related tragedies of the Heysel stadium of 1985 and Hillsborough stadium in 1989.
Both domestic cup tournaments in England play their finals on the neutral ground of the Wembley national stadium. So, during successful runs in those competitions, fans sing triumphantly, "Que sera sera / whatever will be will be / we're going to Wem-buh-ley!" Brought to fame by Doris Day, the tune to "Que Sera Sera" is used by almost every English club for this purpose as well as many other clubs in less repeatable ways. Few if any of the singers, however, know that it was written by Jewish duo Jay Livingston and Ray Evans — also responsible for theme tunes for "Mister Ed" and "Bonanza" — for the Alfred Hitchcock film The Man Who Knew Too Much.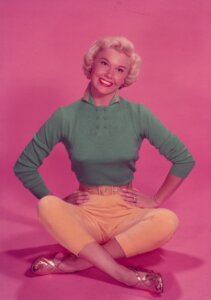 And that's just the tip of the goldberg. Film composer and Queens Park Rangers fan Michael Nyman was invited to write the entrance music for his team after writing "The Final Score" for a documentary about the lost glories of his team a decade earlier. When the England women's team won their first ever European Championship in 2022, the whole country could not stop singing Neil Diamond's "Sweet Caroline" first to support, then to celebrate.
And, for the past 26 years, the English football team have been hopefully serenaded by "Three Lions (Football's Coming Home)," written by a Jewish duo consisting of the author and comedian David Baddiel (Jews Don't Count) and Ian Broudie (lead singer of the Lightning Seeds). The leading line, "It's coming home," was meant to signify the return of the World Cup to its ancestral home, but the song has accrued four decades of pathos without a single England men's tournament win since the song's release.
Finally, Yankee Stadium — where New York City F.C. plays until it completes its new stadium — rings out to the sounds of Frank Sinatra's "New York, New York" after baseball games. That song was written by a Jewish duo, John Kander and Fred Ebb, who also wrote the musical Chicago (the Chicago Fire team have yet to adopt their songs).
As their own twist, NYCFC play "Native New Yorker" by Odyssey after every home soccer game. Appropriately, for a celebration of the most Jewish city ever in the Anglophone world, that tune, too, was originally co-written by a Jewish songwriter, Sandy Linzer. Ironically, though, Linzer is not a native New Yorker but a native New Jerseyan who, more aptly, also wrote Jersey Boys. Linzer grew up in Hillside, New Jersey, just minutes from Red Bull Arena.