Culture
When is Purim 2023?
If you're still searching for a Purim costume, time is running out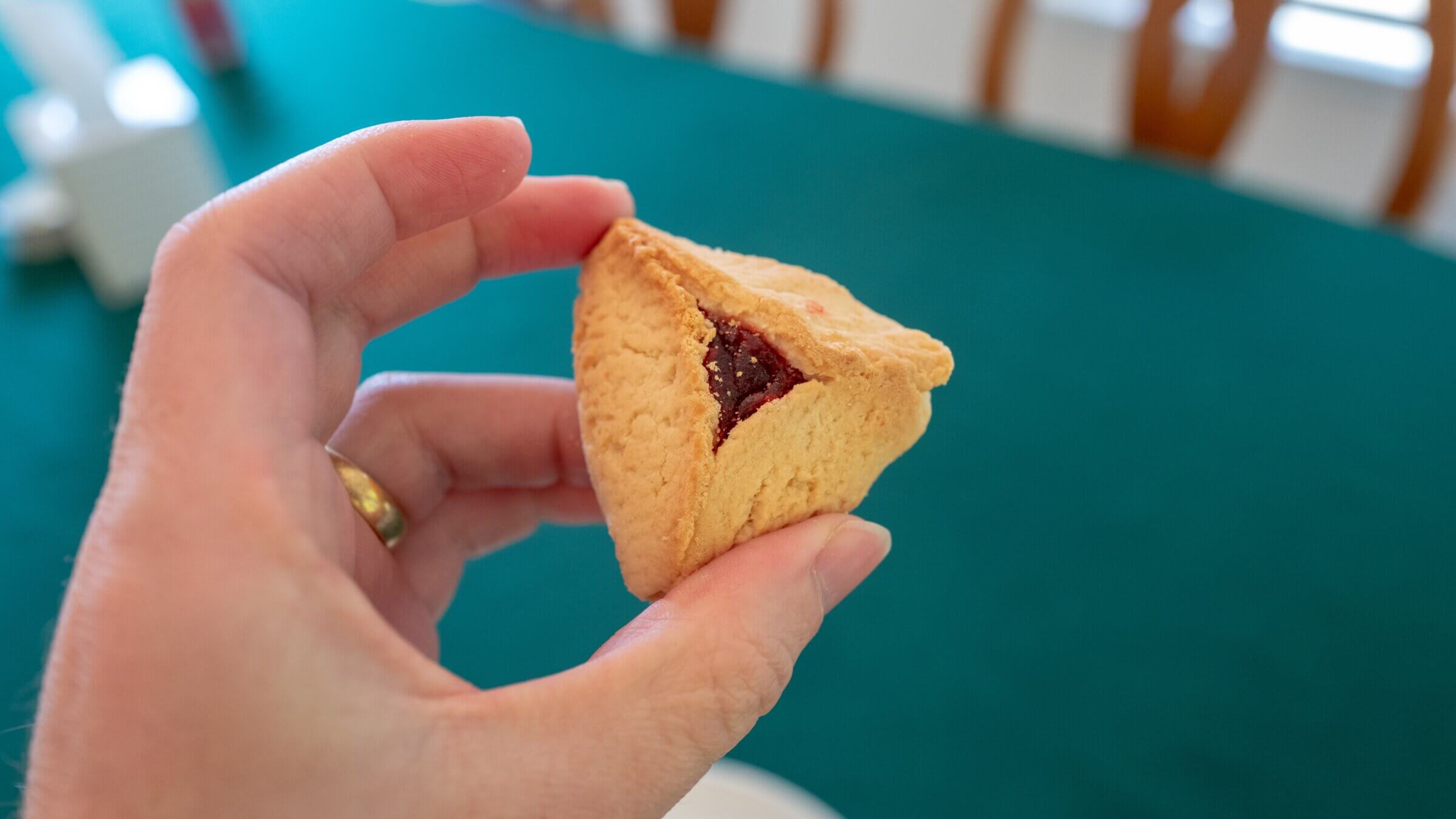 Planning a costume party for Purim? Don't dawdle: Purim 2023 begins at sundown on Monday, March 6, and ends at nightfall on Tuesday, March 7. 
The Book of Esther will be read twice during Purim, once on Monday evening and once on Tuesday morning. 
But Purim is far from a studious holiday. The reading of the Book of Esther is traditionally raucous, and the holiday often draws comparison with Halloween: We celebrate by dressing up in costumes, consuming exorbitant amounts of candy and other treats and throwing rambunctious parties. Jewish tradition even encourages adults to get so drunk they don't know the difference between Haman and Mordechai. 
On Purim, it is also traditional in some communities to give others baskets known as Mishloach Manot, which are filled with food and beverages, as gifts. The tradition has failed to take off with most secular American Jewry, but observant Jews still often exchange these food baskets on Purim. 
The most famous traditional Purim delicacy is the hamantashen, which is a pastry shaped like a triangle to represent the triangular hat of Haman, the villain of the Book of Esther. Hamantashen commonly contain a sweet filling, like chocolate or jam. The Jewish food blogger Nina Safar offered five fun recipes to bake your own wacky versions of hamantashen. 
The holiday is happening at a standard time in the Gregorgian calendar for the Jewish holiday. Why? We are currently in the Hebrew calendar year of 5781, which is not a leap year. 
In the standard Hebrew calendar, Purim occurs on the 14th of Adar, the sixth month of the Hebrew year. Hebrew calendar leap years occur seven times in a 19-year cycle. They include a thirteenth month of 30 days, known as Adar II. 
When that happens, the majority of Jews traditionally celebrate Purim on the 14th day of Adar II. (Some Karaite communities observe a day known as Purim Katan.) 
In 2024, which is a lunar leap year, Purim will be much later in the spring — beginning on the evening of March 24. But this year, 2023, the holiday occurs in the beginning of March, so don't procrastinate with your Purim plans!