Culture
Hello, my name is Vashti: Meet a museum founder, a singer, an author and an Olympian
These modern-day Vashtis bear the name of the woman who paved the way for Purim's Queen Esther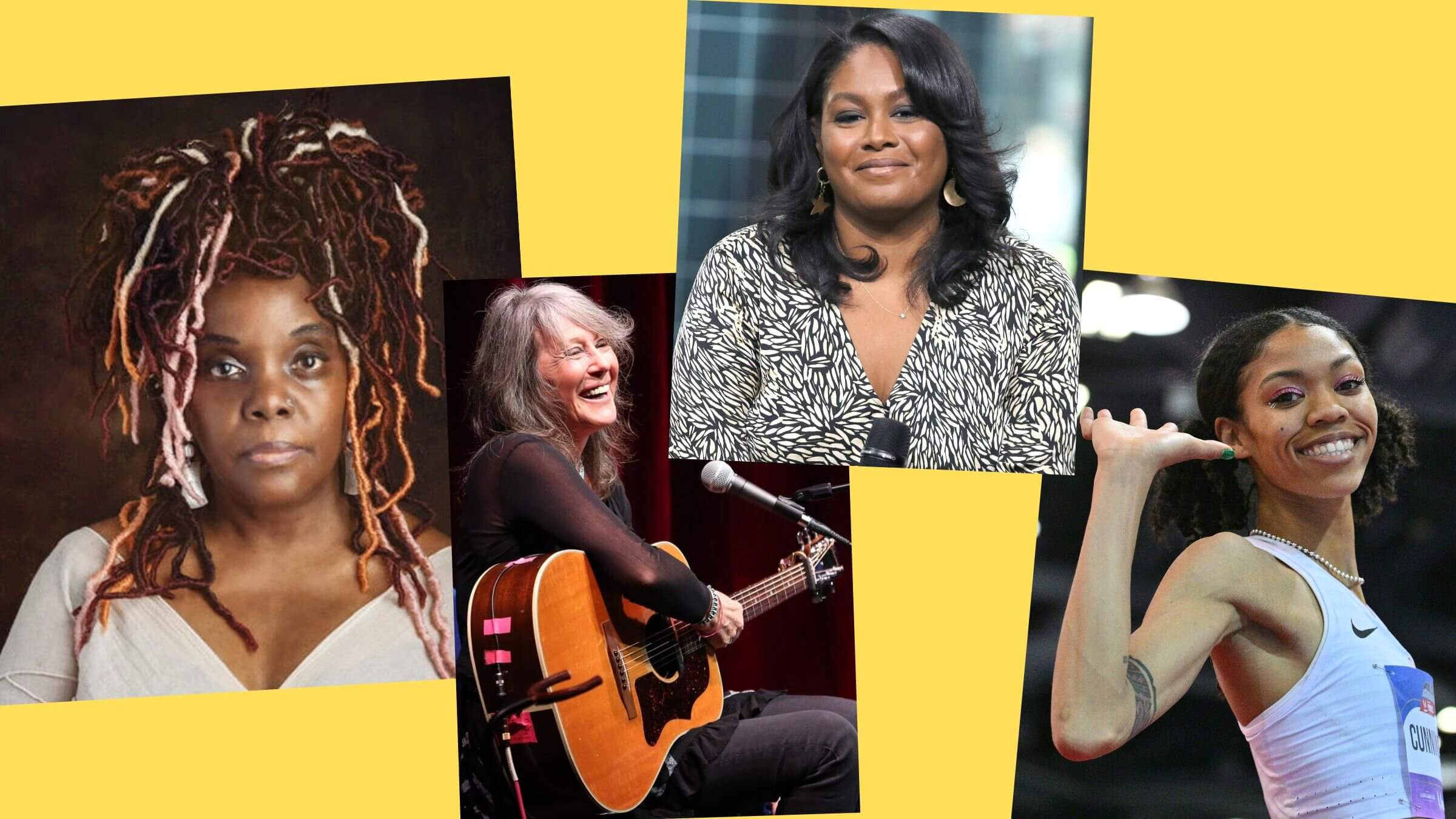 In the Purim story as told in the Book of Esther, Vashti was ordered to show off her beauty to the king and his drunken pals (meaning, apparently, that she would be naked).
She refused. The king's advisers feared her audacity might inspire other women to stand up to their husbands. So Vashti was vanquished (maybe even executed). She's also trashed in the Midrash as a vain and cruel mistress — with a tail, no less! — who forced Jewish women to work on Shabbat. 
Vashti wasn't Jewish, but her departure paved the way for a new queen who was. Queen Esther went on to save the Jews from annihilation, and that's why we party on Purim. But while Esther saved her people, Vashti is the one who's celebrated as a feminist hero. Even back in 1878, Harriet Beecher Stowe wrote that Vashti's defiance was "a first stand for women's rights."
Vashti as a baby name
It's Esther, though, not Vashti, whose name has turned up more often over the years. Esther was in the top 40 U.S. girls' names until 1920, according to the Social Security name index, and is now at 156th. Vashti hasn't been in the top 1,000 girls' names since 1907, and even then it was 986th. Online searches suggest the name may be more popular in non-Western cultures, including in India and among Muslims; it's derived from a Persian term meaning "good" or "lovely." Vashtie Kola, a designer, DJ and music video director, describes her name as Indian; she's of Indian and African descent and her parents are from Trinidad.
There are also Vashtis in E.M. Forster's The Machine Stops, Charlotte Bronte's Villette, Toni Morrison's Beloved, Peter H. Reynolds' picture book The Dot, and the James Dean film Giant. There's a tiny Texas town called Vashti, a VashtiDance Theater, and Vashti Center, which provides mental health services in Thomasville, Georgia.
A Forward search for Jewish Vashtis yielded none (we're sure you must be out there!). But we found several non-Jewish Vashtis who bear the name proudly, and who take inspiration from the first queen of the Purim story.
Modern-day Vashtis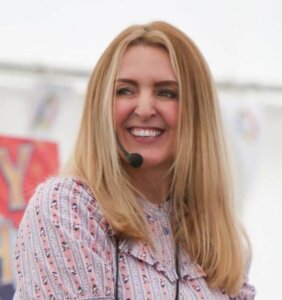 Vashti Hardy, a British writer of middle-grade fantasy novels, said in an email that her mother chose Vashti from a book of baby names "because she wanted something unusual." Hardy didn't know about the biblical Vashti until a decade ago, when a Jewish friend told her "the story of Vashti and Esther as feminist symbols, which I loved." Hardy says she's "finally grown into the name, and strangely it feels like being part of a secret Vashti club — like this unseen thread connects all the Vashtis of the world."
Another member of that club is Vashti Murphy McKenzie, interim president and general secretary of the National Council of Churches, representing 30 million Christians and 100,000 congregations. In 2000, she became the first woman elected bishop of the AME Church, a feat she described as breaking "the stained-glass ceiling" and that The Washington Post called a milestone for "women confronting sexism in the nation's churches."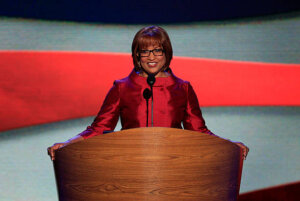 McKenzie was named for her grandmother, Vashti Turly Murphy, one of 22 women who founded the African American college sorority Delta Sigma Theta in 1913 at Howard University. The sorority helped fund promotional materials for McKenzie's campaign to lead the AME, which included briefcases bearing a quote from the Book of Esther: "And who knows but that you have come … for such a time as this."
Here are four more women named Vashti, all of them leading interesting, accomplished lives in the spirit of the original queen: Vashti the museum founder, Vashti the singer, Vashti the children's book author and Vashti the Olympian. 
Vashti Dubois, museum founder
Vashti Dubois, founder of the Colored Girls Museum in Philadelphia, was named for an aunt. Growing up, she was annoyed that schoolmates couldn't pronounce her name. But when she was 18, someone asked if she knew about Queen Vashti. 
"I told her what I knew: exile, disobedience, blah blah, and she said while those things have been written, she believed Queen Vashti was the first feminist," Dubois said by email. "She stood up to the king, refusing to appear before him and his court on demand. Of course she paid a price for that and she knew she would."
That analysis resonated. "I began to read Vashti's story differently for myself. I inhabited the name differently. Vashti is a source of power, mystery, courageousness and honor."
Someone recently told Dubois that she's not like Queen Vashti because the queen "was defiant." Dubois asked her interlocutor to reread the Biblical story and "imagine what that might have meant" for Vashti to be forced to "show off her beauty" before the king's men. "I said I admire any woman who, like myself and Queen Vashti, has the courage of her conviction, a character trait often discouraged in women. I also asked her to consider how we might understand the Bible differently if it were not taught through the lens of men."
Vashti Bunyan, singer-songwriter
Vashti Bunyan is a British singer-songwriter who made an album in 1970 called Just Another Diamond Day. The record vanished into obscurity (original copies now sell for thousands of dollars) but was reissued 30 years later, leading to a revival of Bunyan's career, including a documentary, tours, a memoir called Wayward and two new albums, Lookaftering and Heartleap.
Asked about her name, Bunyan said by email that her paternal grandfather "was an atheist but had a friend, a vicar who would come to tea sometimes, and they would talk about the Bible. My grandfather would look for obscure stories to catch his friend out, and came across the story of Queen Vashti in the Book of Esther."
When Bunyan's father met her mother Helen, her grandfather gave Helen the nickname Vashti because he found her "rebellious and disobedient, much like the queen." Her father also had a boat called The Vashti, and when Bunyan was born, she got the name too.
Bunyan's brother is named John and her sister is Susan, so her grandmother insisted she have an "ordinary name" as well. Her full legal name is Jennifer Vashti, "but I have never been called Jennifer. I'm very glad now to have such an unusual name. I love the story and am quite proud to be named after such a strong woman."
Vashti Harrison, author and illustrator
Vashti Harrison is a children's book author and illustrator whose work includes the bestselling Little Legends series: Little Leaders: Bold Women in Black History; Little Dreamers: Visionary Women Around the World; and Little Legends: Exceptional Men in Black History. She has also illustrated books for other writers, including Lupita Nyong'o's picture book, Sulwe, which was inspired by Nyong'o's own experience growing up as a dark-skinned girl. Harrison received a 2020 NAACP Image Award for Sulwe.
As with many other books that feature diverse characters and themes, a number of Harrison's books have been banned in schools, according to PEN America.
As for her name, Harrison told TeachingBooks, an online resource for educators, that she didn't pay much attention to the Book of Esther growing up. "I just knew that Queen Vashti shows up early in the book, and then is ousted as queen," she said. "But I'd go back and read the story as an adult and found out that she's really a total, kind of a feminist hero, so I really like sharing that with people.  I don't know if I identify too much with being a queen, but I really like that she stood up for herself."
Harrison, who lives in Brooklyn, is also a filmmaker whose films and videos focus on her Caribbean heritage and the region's folklore.
Vashti Cunningham, the Olympian
Vashti Cunningham is a world-class track-and-field athlete who has participated in two Olympics (Tokyo and Rio). She's ranked as the top U.S. women's high jumper and is a Nike brand rep.
Her parents, retired NFL quarterback Randall Cunningham and Felicity de Jager Cunningham, a former ballerina with Dance Theatre of Harlem, are devout Christians, co-pastors and founders of Remnant Ministries in Las Vegas.
Cunningham told the Los Angeles Daily News that she seeks to emulate the Biblical Queen Vashti's willingness to make a stand: "I think there is strength in the name because I'm not easily persuaded and I personally will not do anything that I don't think is right."