Culture
Long before the blockbuster movie, Barbie taught me how to embrace Judaism — and celebrate Yom Kippur
A 2005 documentary showed me that the history of Barbie and the history of American Jews are weirdly connected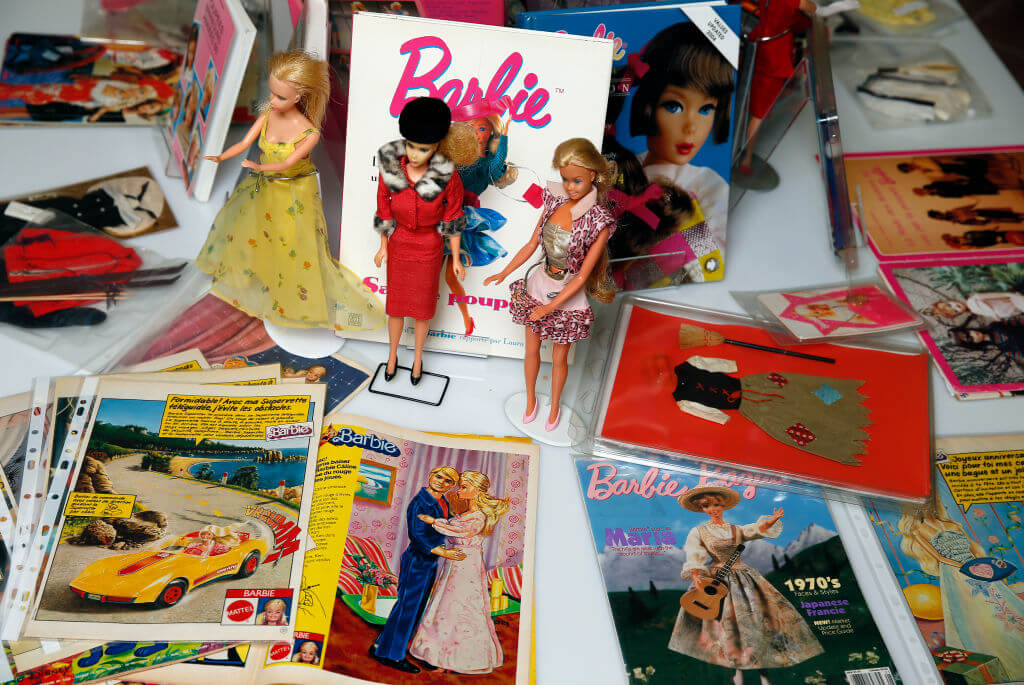 My last year of Hebrew school began like all the others: with an assembly in my Long Island synagogue's social hall. No one expected Barbie to show up. 
But this year was different. Ahead of our b'nai mitzvahs, our teachers wanted to help us define our Judaism in a personal, experiential way — and they set the year's tone with a showing of the 2005 documentary short The Tribe. The lights simply dimmed, and the film began. "A Jewish woman created Barbie," the narrator informed us, as an image of the doll, wearing a Star of David necklace, filled the screen. "Maybe Barbie can explain something about how this generation responds to being Jewish today."
This film screening happened 13 years before Greta Gerwig's Barbie reignited conversations about the iconic doll. Aggressively marketed by Barbie's parent company, Mattel, and intended to breathe new life into a toy that has often seemed out of step with progressive notions of girlhood, the film broke the opening weekend earnings record for female directors. When protagonist Stereotypical Barbie (Margot Robbie) discovers some unsettling developments in her flawless plastic body (Flat feet! Cellulite! Barf!) she must journey from Barbieland, a utopian pink landscape where women rule and the patriarchy doesn't exist, to the Real World, where she discovers what difficult lives her human counterparts lead. 
White, thin, and blonde, Barbie seems to represent a narrow ideal of American femininity; but by the end of the film, she's helping the women around her take pride in their ordinariness and imperfections. To borrow language from the film's incessant promotional campaign, the women who treasure these dolls learn that "Barbie is everything." It's an eyebrow-raising slogan: Barbie's perfections have often reminded women of exactly what they lack. But I immediately understood it — because just as Barbie aims to make sense of modern womanhood, The Tribe helped me form my own Jewish identity.
For me, Barbie has always contained multitudes. Throughout my childhood, I used the same dolls to stage an ever-evolving set of stories. Sometimes they acted out high-stakes dramas set in Hollywood or dystopian futures. They also hosted dinner parties, threw baby showers (not to brag, but I was a proud owner of Midge, the quickly discontinued pregnant Barbie) and cared for their sick husbands. (As Gerwig's Barbie would say, "He's just Ken.") My relationship with my Barbies was uncomplicated by feminist critiques. Instead I used them just as their creator, Ruth Handler, intended: To imagine a rich, exciting adult life.
In other words, I was primed to love any movie that encouraged me to view my Jewishness through the lens of Barbie — which is exactly what The Tribe does. Directed and co-written by Tiffany Shlain, the self-described "unauthorized" and "unorthodox" film uses a collage of archival footage, graphics, pie charts and even slam poetry to explore two seemingly unconnected histories: that of the Jewish people and that of the Barbie doll. 
The Tribe opens with a global perspective, asking viewers to imagine the world's population as a tribe of 100 people. Then, it hones in on the tiny fraction of one person that represents the world's Jews, and one Jewish woman in particular: Ruth Handler, the creator of Barbie. From there, it's a free-association journey through the various "subtribes" of Jews: Orthodox to atheist, Kabbalist to JewBu. Just as Jews sort themselves into tribes, the film argues, so do Americans with different feelings about Barbie: There are girls who love Barbie, boys who love Barbie, and women (represented by Gloria Steinem) who really don't. 
Barbie's strongest Jewish connection comes through Handler. "Barbie doesn't look Jewish," the narrator concedes; in fact, Handler modeled her on the West German Lilli doll, a sexy figurine for adult men. Still, the film argues, Barbie represents a diverse cross-section of women — not just because her creator was a Jew trying to make it in midcentury America, but because she encouraged girls to take on flexible and evolving identities. Barbie has been (among other things) a nurse, an astronaut, a presidential candidate and an Olympian athlete. Still, she unites these many identities under the broader umbrella of womanhood. Despite her many professions, she always remains entrenched in the larger tribe of Barbie.
In the film's depiction, contemporary American Jews operate in much the same way. Categorizing themselves by their differences, individual Jews add depth and variety to the Jewish experience. Still, these subgroups always remain part of a larger tribe through shared culture, heroes, stereotypes and a shared instinct to survive. 
Looking back, I think of The Tribe as a spiritual awakening. Even at 12, I knew that my Jewish subtribe was different from many of my peers. Not only did my Reconstructionist synagogue seem a little "hippie" to Reform and Conservative friends, I didn't belong to a "standard" Jewish family: I'm mixed race, and my Chinese father didn't convert to Judaism. The Tribe told me that a single doll, Barbie, and a single tribe, the Jewish people, could contain multitudes. The film gave me the language to voice questions of identity that were beginning to nag at my consciousness, while assuring me I'd be able to find the answers. Watching the film, I began to imagine what it might look like to find my own, meaningful Jewish identity beyond the confines of the Hebrew school classroom.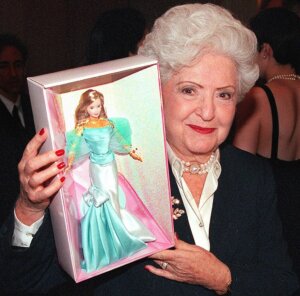 Of course, defining oneself is a lot easier imagined than done. As a child, Judaism meant Hebrew school classes, Friday night services, and holidays with my family. Within the communities my parents created, it didn't matter that I didn't "look" Jewish, or that my Hebrew school curriculum and beliefs looked a little different. Without those supports, I often wondered if I actually found meaning in the rituals of Judaism, or if I really just loved my childhood rabbi.
As I build my adult life, I find myself constantly reevaluating what Judaism means to me. I also find myself increasingly facing tough questions: Which Jewish holidays do I want to celebrate or observe? Do I want to join a synagogue? Do I want to date and eventually marry someone Jewish? I don't always know the answers to these questions. 
What I know is this: I want a Judaism that accepts all facets of my identity — one that provides guidance and support even though I'm not white and not male. But more than anything, I want a community that shelters and supports me as I define my Jewish identity. I want a tribe that allows my Jewish identity to contain multitudes. 
Last year, I put The Tribe's promises — that I could define my own identity while still remaining within a larger tradition — to the test when I confronted the yearly question of how to celebrate Yom Kippur. Growing up, my attendance at Yom Kippur services often felt forced. In college, it was easy to make excuses for why I couldn't attend. But this year, without school or lockdowns justifying my absence, I had to decide if this ritual would become one of my own choosing.
I went. And while the feeling of obligation loomed, my decision also felt significant. I chose this ritual and the level of my participation. So, while I didn't fast, I did choose to sit in a room alongside both people I loved and complete strangers, joined by a common intention and tradition. It was powerful to name my own sense of belonging.
Appropriately for a Jewish movie, The Tribe ends with a question: "What does it mean to be a member of any tribe in the 21st century?" Although no answer is provided, I find this ending deeply reassuring. It's a reminder that I am wrestling with old questions in new ways. Like the Barbie of The Tribe and of the 2023 film, I can contain multitudes, can grow and evolve, all while still belonging. Barbie is always Barbie, and I'm always a Jew — questions and all.