Film & TV
In her 105 years on earth, this trailblazing journalist changed the world for Jews and women
Ruth Gruber is the subject of the aptly-titled documentary 'Ahead of Time'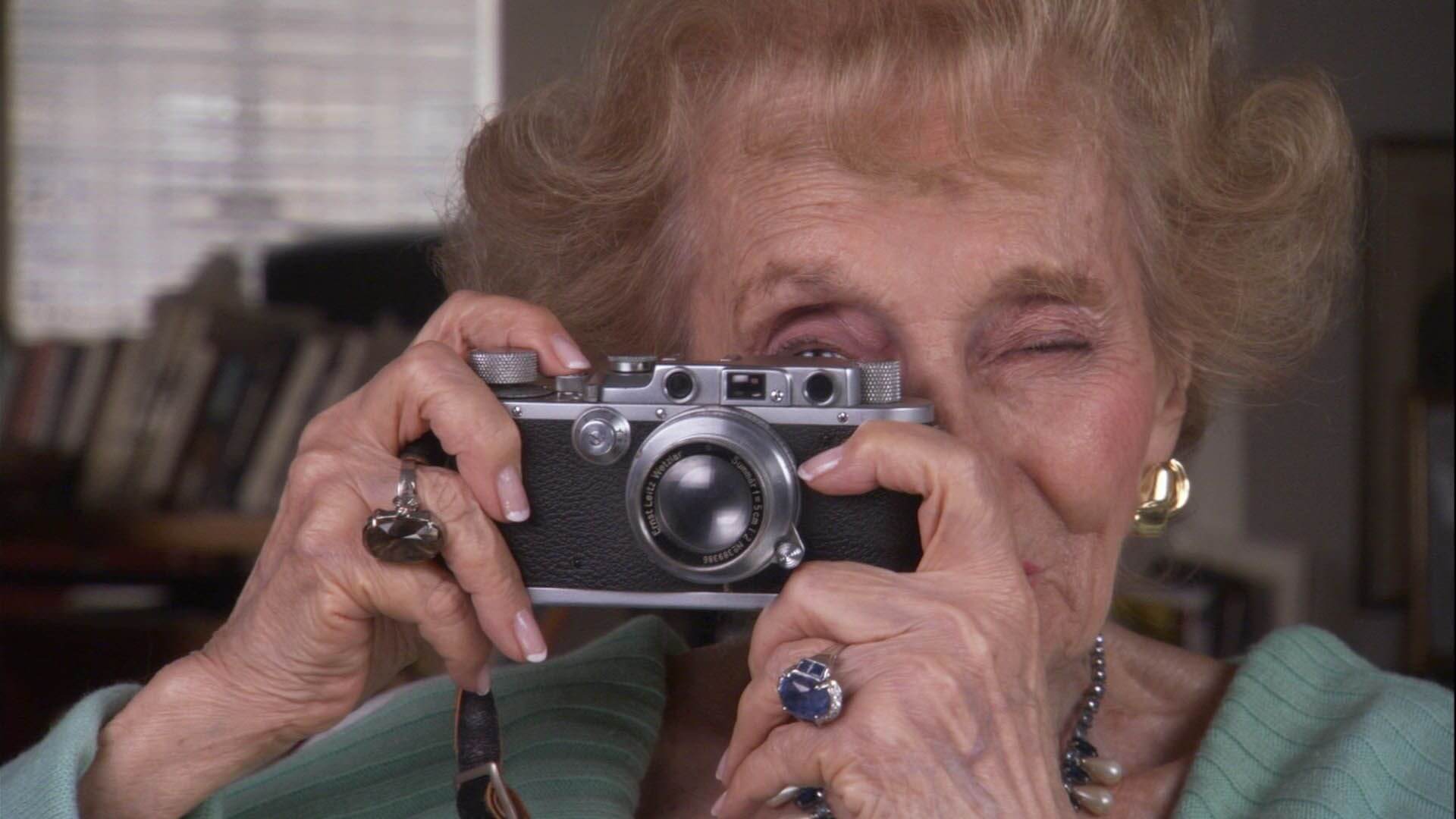 She was the first journalist to enter the Soviet Arctic. She wrote a series for the New York Herald Tribune on how women survived under Fascism; she was tapped by the Roosevelt administration to escort 1,000 Holocaust refugees from Naples to New York in a clandestine 1941 wartime mission. Thanks to her writings and vivid photographs, depicting a ship of post-Holocaust refugees attempting to dock in Palestine, she played a role in the formation of Israel. She covered the Nuremberg trials and authored 19 books; a retrospective of her photography was exhibited at the International Center of Photography in 2011. Yes, feminist, humanitarian and journalist Ruth Gruber, who died in 2016 at the age of 105, was indeed ahead of her time.
Ahead of Time: The Extraordinary Journey of Ruth Gruber, an impressionistic yet oddly comprehensive 75-minute documentary about her trailblazing life, marked cinematographer's Robert Richman's directorial debut in 2010. Now being released digitally for the first time, the film couldn't be more timely in its portrayal of a fiercely independent, brilliant raconteur who at 96 was as elegant as she was feisty; genteel in style, radical in viewpoint.
Perhaps best known as the cinematographer of the Al Gore documentary An Inconvenient Truth, Richman makes palpable Gruber's unique life and the rarefied universe she inhabited through interviews (with her and others), the reading of old letters by and to Gruber, and black-and-white archival footage.
Much of the film is set in her cluttered apartment, where books are piled on shelves, desks, tables, and virtually every other surface. Her home, which could have been designed by a wily set designer, suggests a long and heady life of the mind.
Born into a working-class Jewish enclave in Brooklyn, Gruber makes clear she loved her family and community, but felt restricted and was hell-bent on experiencing the rest of the world. She matriculated at NYU when she was 15 years old, where in large measure due to the encouragement of, and flirtation with, a professor of German, she fell in love with German language, music, literature and culture.
From the outset Gruber had her sights set on being a writer. Yet, even though a high school teacher recognized her talents and traveled to the Gruber home in Brooklyn to urge her parents to protect Ruth's writing talent and encourage its growth, her family did not view authorship as an appropriate gig for a nice Jewish girl. But they did not stand in her way.
After she graduated from NYU, despite her parents' protestations, she moved to Germany to study at the University of Köln, where she, at the age of 20, wrote a dissertation on Virginia Woolf, received her doctorate, and became, according to The New York Times, the youngest Ph.D. in the world.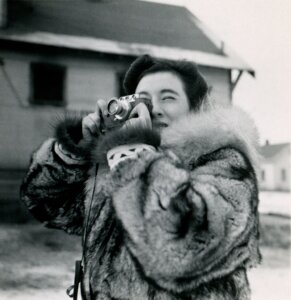 In Germany, she lived with a Jewish family, whose daughter, Louisa, became a close friend. In one of the film's more moving and unsettling scenes, they reunite after more than half a century. Gruber remembers their youthful time together in Germany fondly. 
Louisa, 102 at the time of the reunion and living in a nursing home, seems to feel more pained than nostalgic.
Gruber listens to her old friend with compassion, but her expression suggests that, on some level, Louisa's dark experiences in Germany were a revelation and that Gruber was almost disconnected from what was happening in Germany early on. Paradoxically, Gruber's intellectual prowess and status served as a bit of a shield. Although she witnessed a Hitler rally, she believed she was safe, pointing out that she was an American citizen and no one knew she was Jewish. She wore an American flag on her lapel. Not until she heard Hitler and his followers bellowing "Death to Jews! Death to Americans!" did she begin to feel a loss of security.
At 24, Gruber became an international correspondent and photojournalist for the New York Herald Tribune. Her reportage was guided by her personal convictions; empathy was her hallmark. One refugee who was a passenger on the ship of Holocaust survivors, which Gruber secretly escorted to New York, recalls how hard it was to talk about her concentration camp experiences until she encountered Gruber.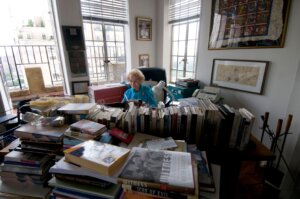 "One person burns his hand. Another watches it happen," she said. "Ruth felt it." But Gruber played an even more personal role in her life. Arriving in New York alone, the passenger in question had no one. Gruber's family filled the gap and when she got married, Gruber's mother supplied the chuppah and walked the bride down the aisle.
One of Gruber's most significant achievements was documenting the 1947 British attack on the refugee boat Exodus, which carried hundreds of Holocaust survivors to Palestine. The ship was bombarded by the British, who were in charge of Palestine at the time, and it was sent back to Germany where the refugees were interned in camps for displaced persons. 
Gruber's descriptive writings and, even more powerful, her evocative photos portraying the horrific conditions aboard the boat and in the camps, aroused international condemnation and set the stage for Israeli independence and the ultimate resettlement of the vast majority of interned Jews. Her reports became a book, Exodus 1947: The Ship that Launched a Nation, which in turn inspired Leon Uris' bestselling 1958 novel Exodus and the hit movie starring Paul Newman. At the end of her life, while still a great advocate for Jews, she intimated at some feelings of ambivalence about Israel, though those feelings are not clearly spelled out.
I wish we could have heard more about those views as well as information about her two marriages and children. For the most part, the film ends Gruber's narrative in the early 1950s, which perhaps makes sense — those were the most formative years of her life. It's a tribute to the filmmaking and especially its indefatigable protagonist that she continues to inspire all these decades down the road.