Culture
PHOTOS: The raw power of Jewish diversity across four continents
Photographer Zion Ozeri traveled the world to show how Jews look and live differently from each other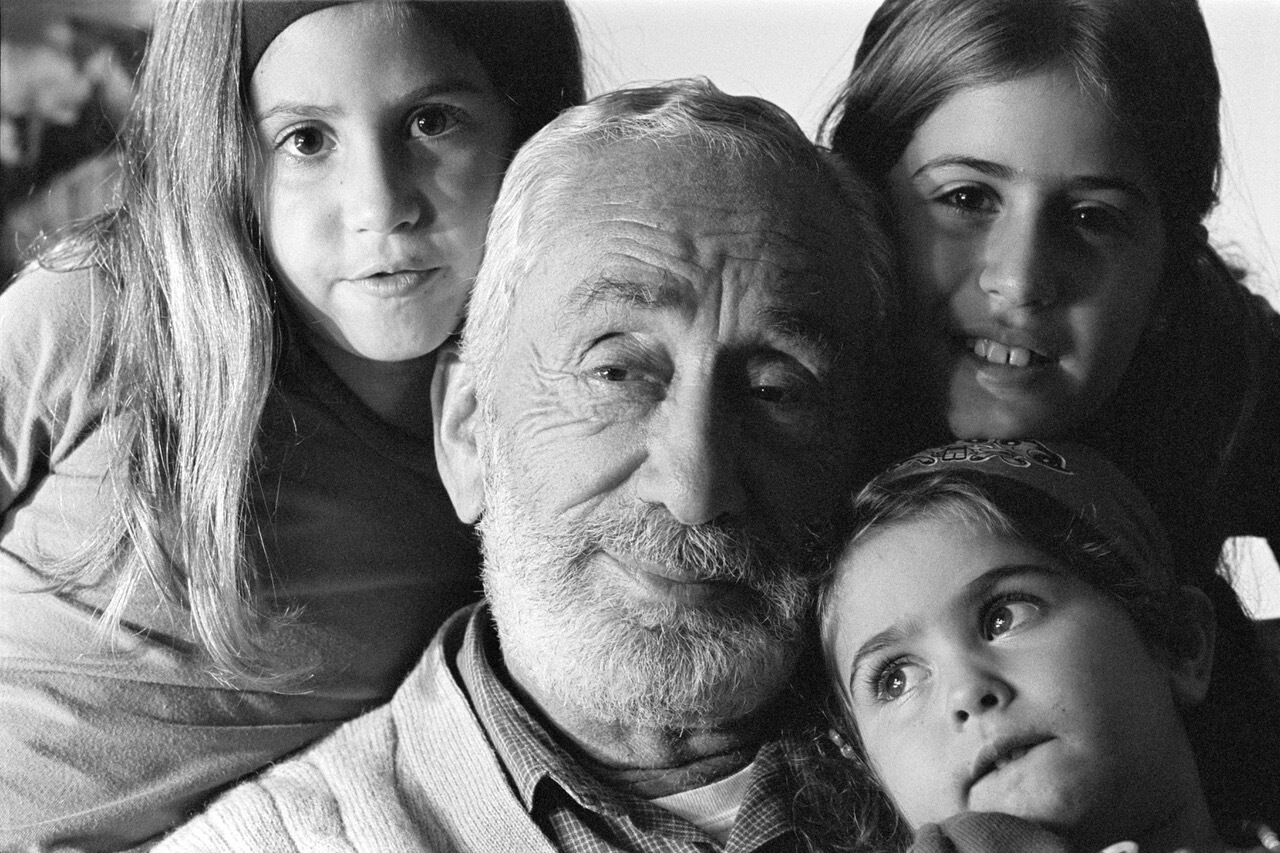 A smashed and shattered Jewish woman's grave in Buenos Aires; a Holocaust survivor smiling peacefully, surrounded by his grandchildren; circumcision ceremonies in poverty-stricken Bukhara, Uzbekistan, and wealthier Mexico City; a portrait of a Jewish scribe in Berkeley, California.
These scenes of Jewish life are part of the exhibition Jewish Identity/Jewish Diversity, which opened this week at Columbia University's School of Social Work. It features some of the most striking photographs taken by Zion Ozeri, a Jewish photographer born to Yemeni immigrants in Israel and currently living in New York City.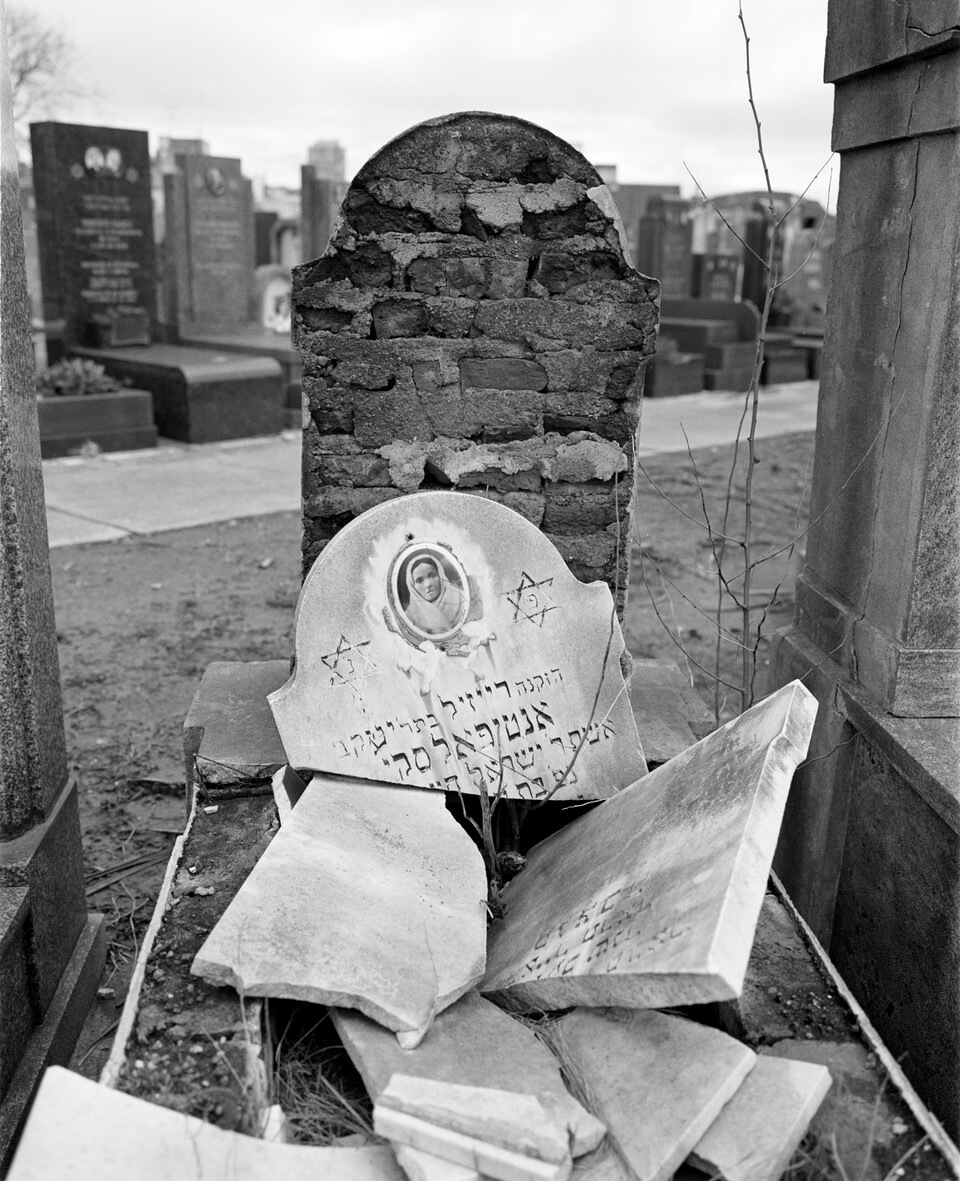 Over the past 40 years, Ozeri has traveled around the U.S., Mexico, Colombia, Brazil, Argentina, Europe, Uzbekistan, Russia, Israel, Tunisia, Yemen and India to immerse himself in Jewish communities. In his work, he aims to portray a diverse people and mark the cultural differences that make Jewish communities unique. The exhibition includes about 50 black-and-white shots, taken between 1984 and 2010, that chronicle historical events that changed the lives of thousands of Jews, such as Operation Solomon in 1991, alongside scenes of everyday Jewish life.
"There's a wedding in India, a vandalized cemetery in Buenos Aires," Ozeri said. "When we compare these diverse communities, exciting connections and insights emerge."
The exhibit, which opened Wednesday, will continue through the spring, though it may move to the university's main campus in January.
Photographing emotion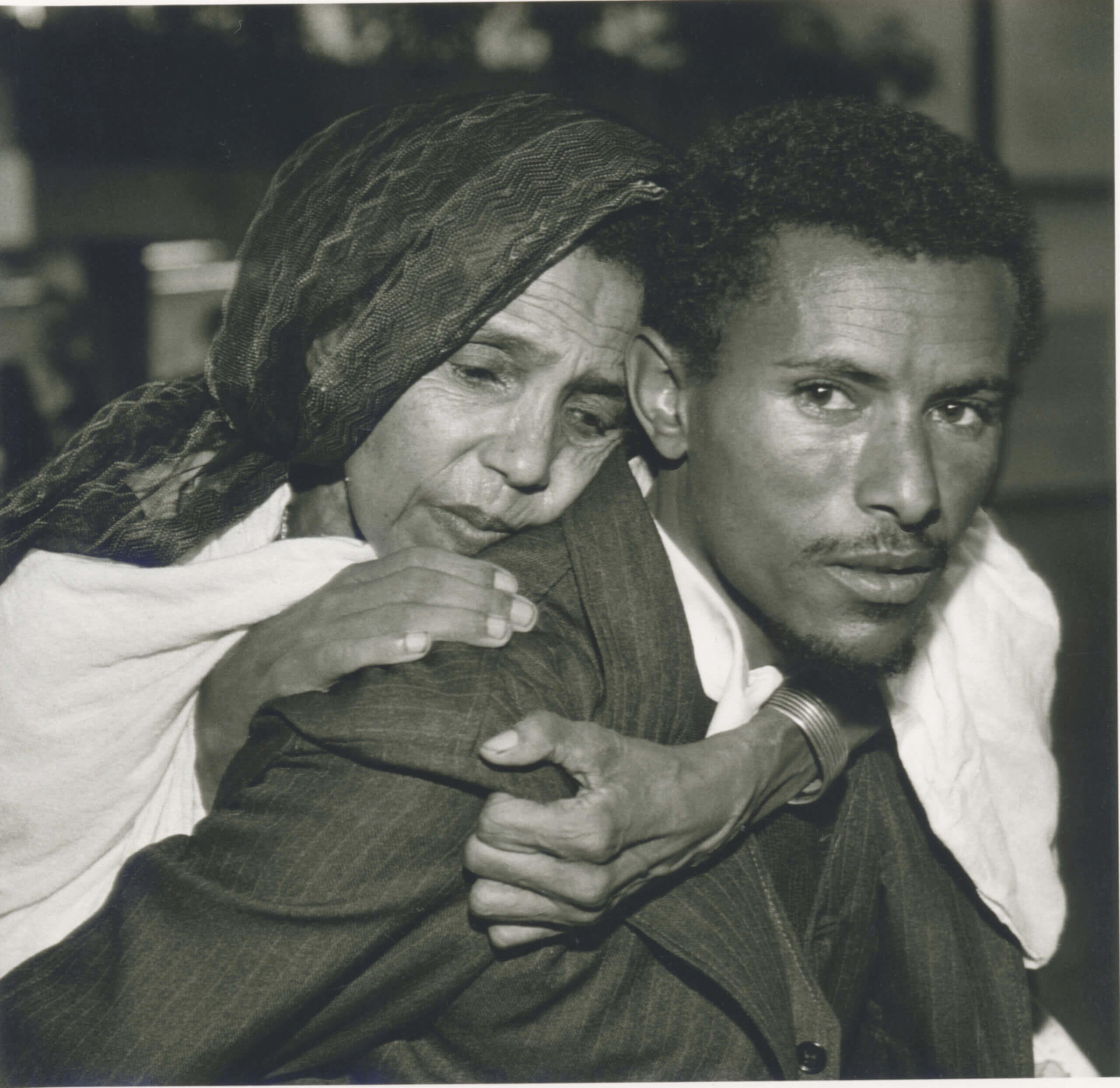 At the exhibit's opening, two Columbia School of Social Work students, Audrey Laboz, 22, and Aida Kimberly, 23, stopped in front of a photograph of a Black man, his face exhausted and frightened, who carries an elderly woman over his shoulder, her head covered by a long scarf. They asked Ozeri for details about the picture, titled Backpack, which he captured at Ben Gurion Airport.
"This is a guy carrying his mother," Ozeri said. "I was privileged to be there at the right time, during Operation Solomon in 1991, when Israel brought close to 15,000 Black Ethiopian Jews with a secret air train operation."
"This mother was paralyzed from the waist down," Ozeri continued. "His son was carrying her on his back off the plane. I took a few photographs, but we chose this one because you can truly see the emotion."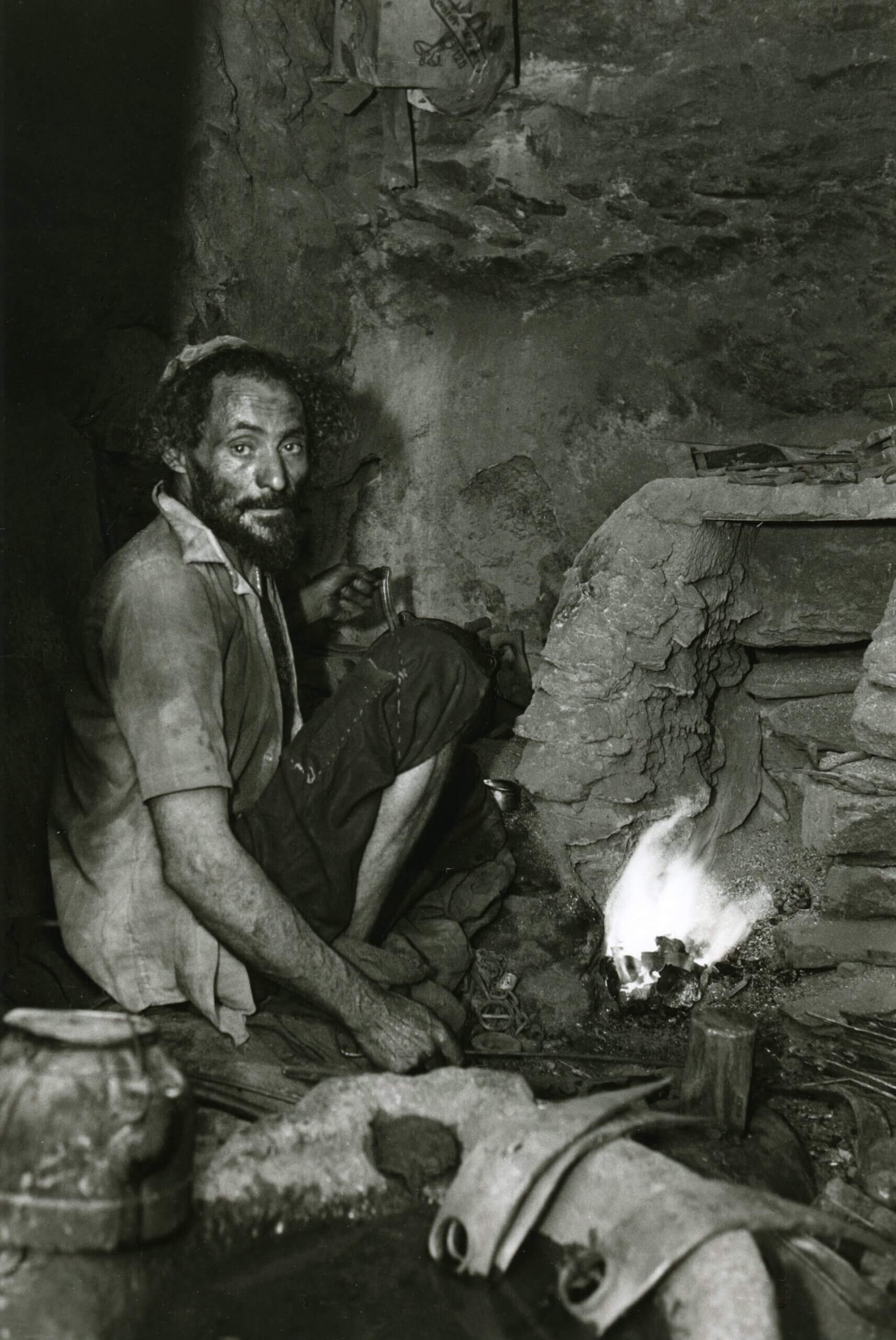 Combating antisemitism
The exhibit is part of the school's ongoing efforts, championed by Dean Melissa Begg, to counter antisemitism, including its recently established Antisemitism Working Group, a field trip to Israel, a series of prominent Jewish speakers and a visit to a synagogue in Harlem to learn about the Black Jewish community.
"I had students who came to me all the time and told me that their parents had told them, 'Don't show your Judaism, it's not safe,' or 'Don't mention Israel if you have a connection to Israel, it's not safe,'" said Amy Werman, a professor at the school, and chair of its Antisemitism Working Group. "At some point I felt that something had to be done about it."
At the exhibit's launch, Ozeri's work seemed to convey his intentions.
"I feel like society tries to put Jews in boxes," said Kimberly. "So many times, I heard 'Oh, you don't look that Jewish.' I love that Ozeri went around the world and took different pictures of different customs we have, and put them all together."
For Ozeri, one of the most challenging communities to photograph was the Yemeni — even though his family is part of it. "In Sa'da, Yemen, the religious community dressed differently from me," Ozeri said. "But I told them that my parents were Yemenis as well. One Friday night we were praying in a private house, and they asked me to sing one of the local religious melodies, and I was able to sing. I realized they wanted to check whether I was real or not."
The exhibition will help people understand that Jews, who come from many different cultures, are still all Jews, said Laboz. "There is no one way to define Judaism. There are hundreds of different ways."