Fast Forward
Kushner expected to publish a book on his White House experience
The memoir is expected to detail debates in the Oval Office and Jared Kushner's meetings with Arab leaders
Jared Kushner, former White House senior advisor, is writing a memoir billed as a behind-the-scenes account of his father-in-law Donald Trump's campaigns for president, and Kushner's work in his administration.
In "Breaking History: A White House Memoir" slated for publication by Broadside Books in August, Kushner will take readers "inside debates in the Oval Office, battles at the United Nations, meetings in Arab palaces, and intense negotiations in North Korea, China, Mexico," Axios reported on Monday. 
The cover is a black-and-white photo of Kushner striding, cell phone to his ear, in front of Air Force One.
Kushner, who married Ivanka Trump in 2009, was a trusted and influential advisor to Trump during his unconventional presidential run in 2016 and was credited for some key policy decisions of the Trump administration. He came under fire from Democrats for violating anti-nepotism laws, but was also the architect of Trump's vision for peace in the Middle East. 
Among the issues in which Kushner played a leading role: trade negotiations with China, the bipartisan criminal justice bill, the moving of the U.S. embassy to Jerusalem, the Abraham Accords and the initial response to the coronavirus outbreak in 2020. 
Trump thought highly of his son-in-law and once told a golfing buddy that Kushner "was the smartest guy I have seen in my life," according to a new book by New York Times reporters Jonathan Martin and Alexander Burns. Trump joked that while Kushner "can't throw a football ten yards," he considered him to be "a great kid," the authors write in "This Will Not Pass," an account of the 2020 election and the first year of Joe Biden's presidency, out on Tuesday. "He's got my back." 
In a recent book, former Attorney General Bill Barr credited Kushner for expertly navigating the chaos that surrounded Trump in the Oval Office. "The more I had gotten to know Jared, the more I was impressed with his calm rationality and common sense," Barr wrote.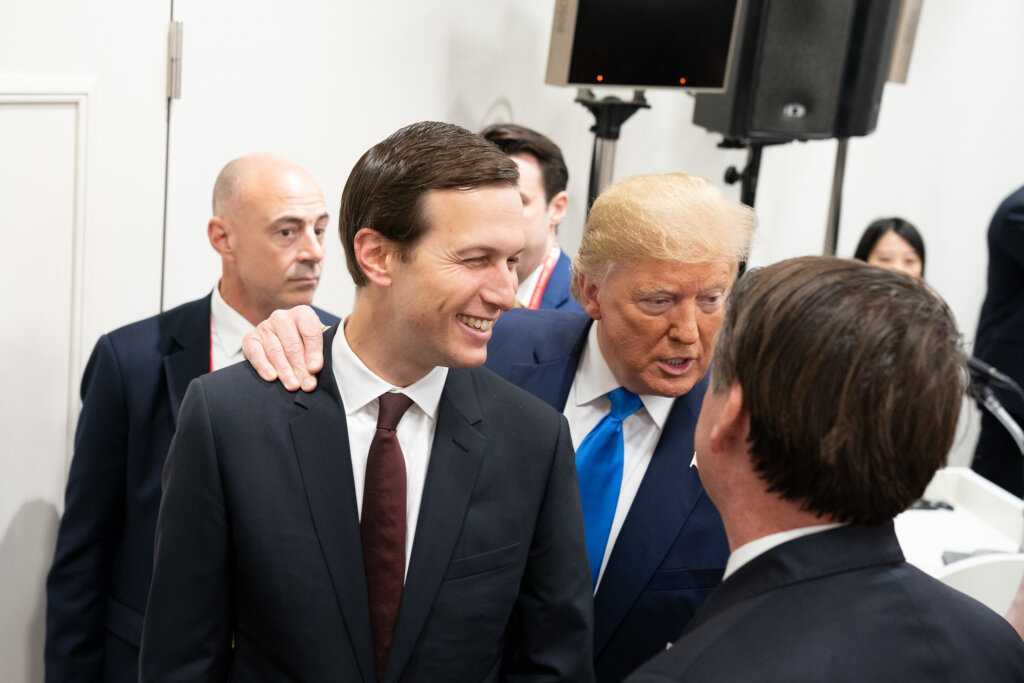 Kushner was also behind some controversial decisions of the Trump White House. During the nationwide racial justice protests in 2020, Kushner and his wife Ivanka advised Trump to hold up a Bible in a photo-op outside a church that was damaged by a fire, a move that was widely criticized as co-opting religion for the sake of politics. Kushner also boasted about his close relationship with U.S. evangelicals, some of them controversial pastors. He once threw then Israeli ambassador Ron Dermer, out of his office, amid a fierce battle between the two countries over the annexation of the occupied West Bank. 
After leaving the White House last year, Kushner moved to South Florida and formed the Abraham Accords Peace Institute and secured a $2 billion investment from a fund led by Saudi Crown Prince Mohammed bin Salman — who has been widely condemned for his record on human rights — for his new private equity firm, Affinity Partners.