Fast Forward
Alex Jones admitted Sandy Hook was '100% real.' What does that mean for the parents of those murdered?
Alex Jones is facing three defamation trials over his past claims that the shooting was a hoax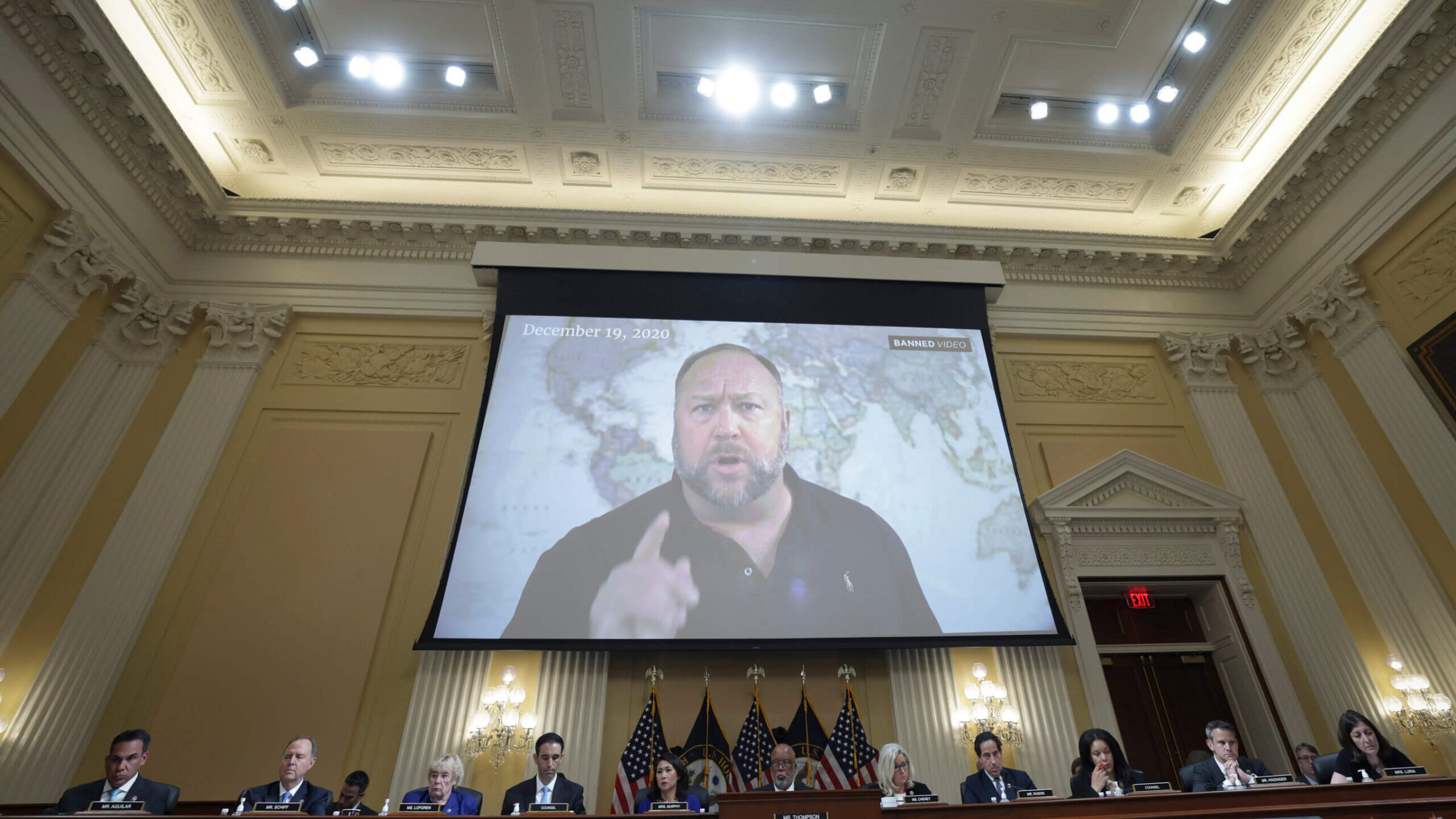 In a Texas courtroom packed with families of the victims of the 2012 Sandy Hook Elementary School shooting, Alex Jones on Wednesday said words that many of those families may never have thought they'd hear. Jones said Sandy Hook was "100% real."
Jones' statement came in the middle of a trial over a $150 million defamation suit. That suit is one of several brought against him by victims' families over conspiracy theories he spread via a far-right conspiracy theory site that he owns, including suggestions that the shooting was a hoax and the grieving parents were actors.
As a consequence, Sandy Hook families already grieving for their murdered children have spent years fighting a secondary battle against the harassment wrought by Jones and his followers.
That harassment has included death threats and having their Social Security numbers and addresses posted online. Some of the families have been forced to relocate multiple times as a result.
Prominent among the families speaking out against Jones and those who have spread conspiracy theories about Sandy Hook alongside him has been Leonard Pozner, the Jewish father of Noah Pozner, the shooting's youngest victim. 
Pozner's role in fighting Jones started a few days after Noah, 6, was murdered on Dec. 14, 2012. 
While scrolling through social media online, Pozner, who goes by Lenny, came across conspiracy posts suggesting that the shooting was a set-up by a production team and actors wanting to increase gun control. He told The New York Times in a 2022 podcast that these posts were rampant on Facebook, Twitter, WordPress and YouTube — and most noticeably came from Jones's media outlets, owned by his company Free Speech Systems, including a site formerly known as InfoWars.
What struck him most about the posts, he said, was the negative responses people appeared to have to the shooting's victims.
"He specifically blogged about my son," said Pozner, who with his former wife Veronique De La Rosa will testify against Jones in a separate September trial. "He targeted me. He spent a few days talking about me on his show. He created these memes that were just amplified and repeated thousands of times all over the world, things that, to this day, I can't get removed."
In 2021, Jones lost four defamation lawsuits filed against him by the families of Sandy Hook victims. His current trial is the first of three he'll face this year. 
For parents like Pozner, Jones' Wednesday admission that the Sandy Hook shooting was real, and not a hoax, was likely a stunning moment. But after nearly a decade of fending off people convinced by Jones' conspiracy theories, it may also be too late to be meaningful.
As Pozner told The Guardian in 2017, he's had to move multiple times — then upwards of half a dozen — to escape threats spurred on by the conspiracy theories. "This is the world I deal with now," he said.