Fast Forward
Shapiro highlights Mastriano's ties to antisemitic social media platform in new TV ads
The Democratic nominee suggests his Republican rival's association with Gab disqualifies him from serving as governor of Pennsylvania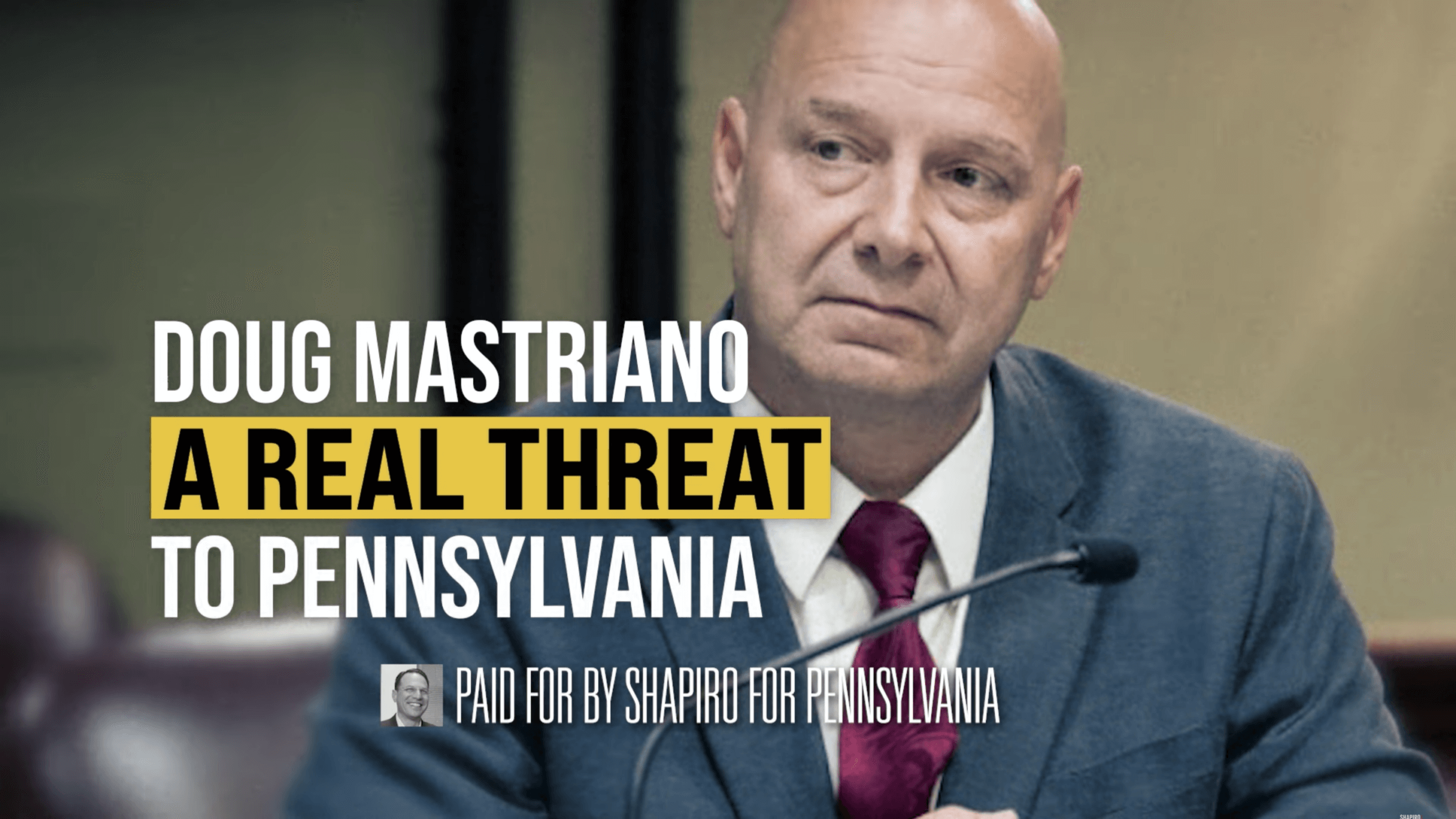 Josh Shapiro, the Democratic nominee for governor of Pennsylvania, is launching two television ads focusing on his Republican rival's association with Gab, a social media platform rife with antisemitism. Doug Mastriano paid Gab and its founder, Andrew Torba, a $5,000 consulting fee in April and maintained an active account on the site until recently. 
The 30-second ads — titled "Minutes" and "Real Threat" — highlight the fact that Gab was the social media platform used by Robert Bowers, the man who killed 11 Jews at the Tree of Life synagogue in Pittsburgh in 2018. The Shapiro campaign said the ads will run on cable and broadcast networks statewide, and have bought additional time in the Pittsburgh media market ahead of a Mastriano campaign rally with Florida Gov. Ron DeSantis scheduled for Friday.
Mastriano, a leader of the "Stop the Steal" movement aiming to overturn the results of the 2020 presidential election, took down his Gab account last month and condemned antisemitism amid mounting pressure from Democrats and Jewish Republicans alike. But he stopped short of denouncing the site and its founder, who frequently shares his antisemitic beliefs online. Following that, Gab users stepped up their antisemitic postings — including death threats and calls for violence against Jews. 
One of the ads features comments made by Jeffrey Letwin, an attorney and a member of the Tree of Life synagogue at a recent rally. "Doug Mastriano paid Gab.com thousands of dollars for alt-right, antisemitic extremists to be part of his campaign," Letwin, who served as chair of the Holocaust Center of Greater Pittsburgh said. The ad suggests Mastriano is a "real threat" to the state, 
The Republican nominee later pushed back against Jewish criticism over his association with Gab by highlighting his campaign kickoff announcement, where a pastor donned a tallit and blew a shofar .
Last week, Torba, who's openly backing Mastriano for governor, called Shapiro, who is Jewish, the "antichrist" and said he's praying for Shapiro's conversion.