Fast Forward
Biden to Jewish audience: 'I probably went to shul more than many of you did'
Biden hosted Jewish leaders at the first White House Rosh Hashanah reception and made his traditional call to rabbis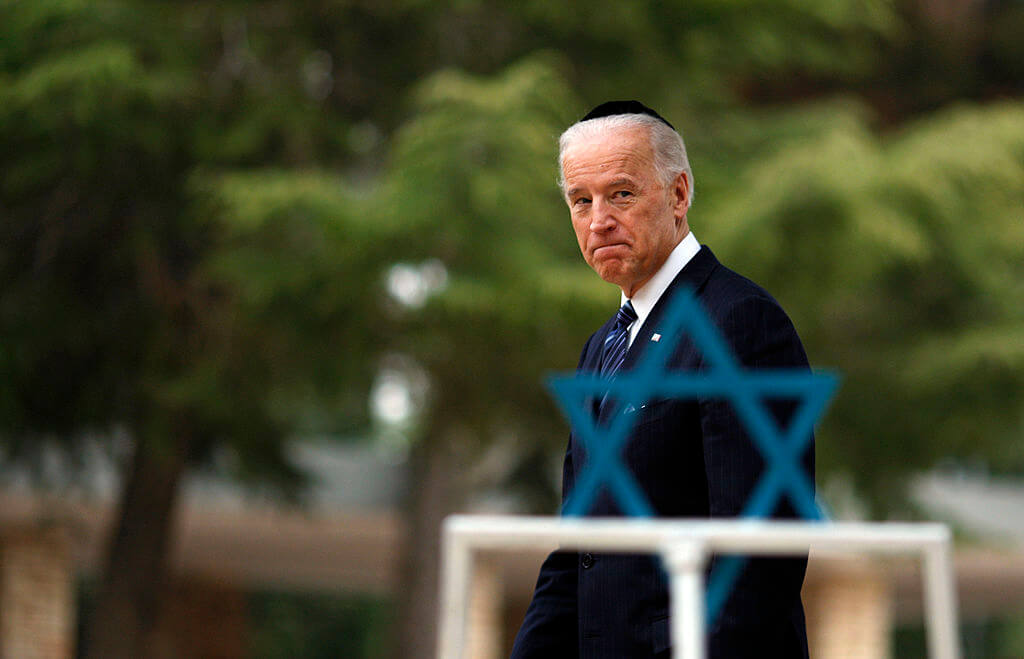 President Joe Biden boasted about his closeness to American Jews and his deep familiarity with their traditions in remarks at the first Rosh Hashanah reception at the White House on Friday.
"I probably went to shul more than many of you did," Biden told the crowd, referencing his many visits to Beth Shalom, a Conservative synagogue in Wilmington, Delaware, Biden's hometown. He said he'd go to services on Shabbat, and then, as a practicing Catholic, go to church on Sunday.
"Y'all think I'm kidding. I'm not," he added as the crowd chuckled.
"Over the years, we've shared deep conversations about faith and finding purpose," he said of his ties to Beth Shalom. "And they have always, always, always been there for my family — in the good times and not so good times."
Second Gentleman Doug Emhoff introduced Biden and mentioned his own Rosh Hashanah traditions growing up, which included a trip to his grandmother in Brooklyn. "I can still smell that brisket cooking — and burning — in the kitchen," he said. "I can still taste the slightly warm challah, but slightly stale, on the table."
Some of Biden's Jewish cabinet members and ambassadors, and 19 Jewish members of Congress, were also in attendance.
The president acknowledged Rep. Ted Deutch from Florida, who is leaving Congress to head the American Jewish Committee, the oldest Jewish advocacy group in the U.S. Biden quipped, "Don't go. Change your mind," and added that he will be sorely missed in Congress.
In his remarks, Biden spoke about the need to confront antisemitism, saying that "one of the reasons I was running, literally, was to restore the soul of America" following the horrfic antisemitism displayed during the deadly 2017 "Unite the Right" rally in Charlottesville and former President Donald Trump's response to the riot.
"Silence is complicity. I'm not going to remain silent," Biden said. "We can't remain silent."
The gathering continued a tradition of Rosh Hashanah receptions that Biden began as vice president at his official residence at the Naval Observatory in Northwest Washington. The guest list reflected more gender, racial and denominational diversity than past White House Jewish receptions hosted by either Biden or former President Donald Trump.
Following the event, Biden spoke briefly to rabbis on a High Holidays Zoom call, an annual presidential ritual.
On the call, Biden repeated most of his remarks at the reception, but added his Golda Meir story.
"A High Holiday season reminds us that fate hangs in the balance and that it's in our hands to change it, to do better for ourselves and for others," Biden said.
The call also featured a question and answer session with Ambassador Deborah Lipstadt, the State Department's special envoy to monitor and combat antisemitism.