Fast Forward
Georgia Republican compared companies providing abortion access to Nazi persecution of Jews
A Jewish state representative said he was 'disgusted and angry' after hearing the remarks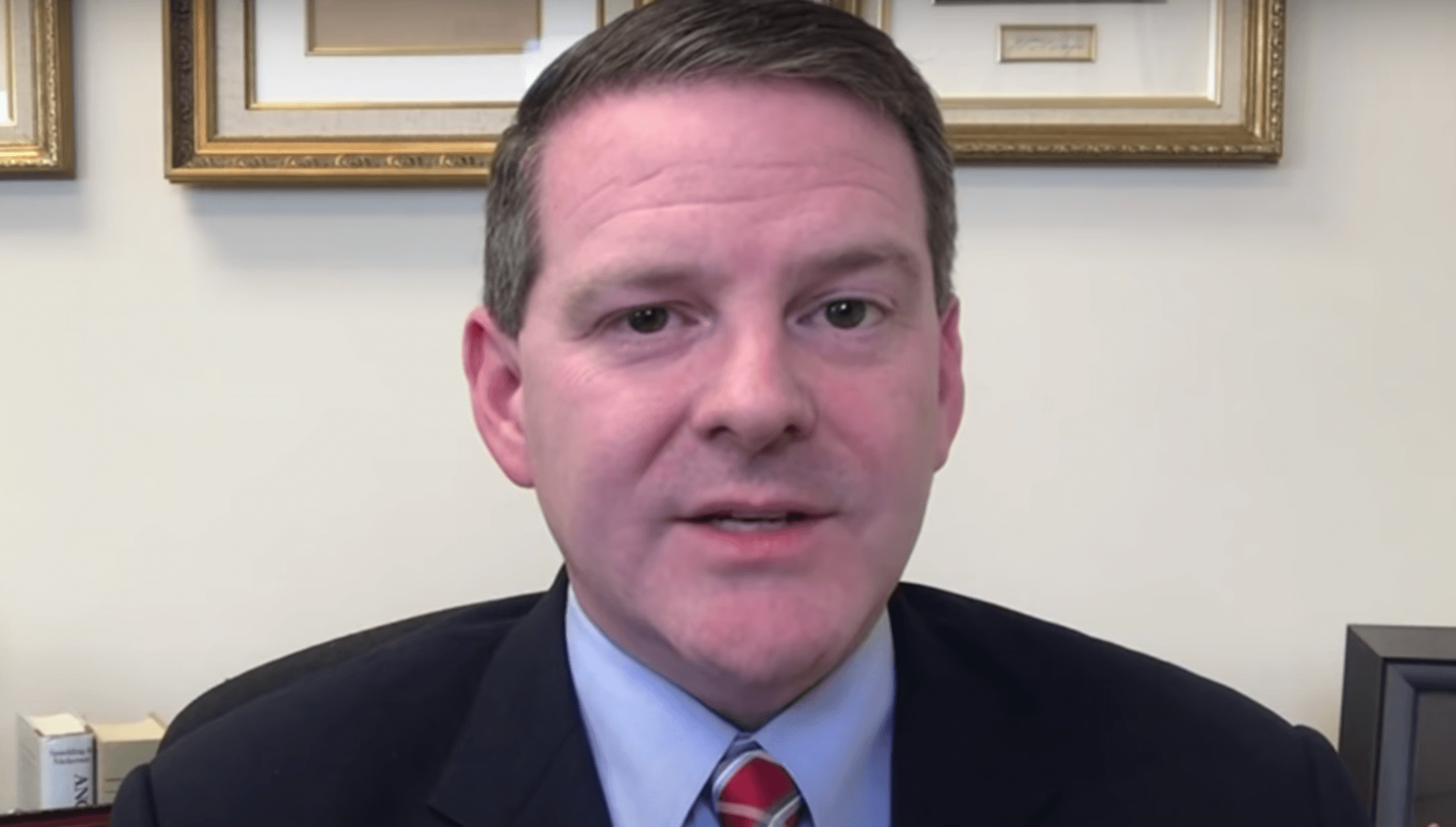 A Georgia Republican and ally of Georgia Gov. Brian Kemp likened major corporations that provide women with access to abortion care to the Nazi regime's treatment of Jews, according to audio obtained by the Forward.
The Nazi regime decided Jews "were not people and they did not have a right to life," said Jason Shepherd, a member of the GOP state committee and former chair of the Cobb County GOP, at an Aug. 17 event hosted by Cobb Young Republicans and Georgia Life Alliance.
"Today we have corporate America — because of expenses and the cost — saying that these people are not people and they don't have a right to life," he said, referring to unborn fetuses. He mentioned that his great-grandmother, who fled Eastern Europe before the war to settle in New York, was Jewish, and that some of his family members were murdered during the Holocaust.
Calling out some corporations by name — including Home Depot, Delta Airlines, Mercedes and Walmart — Shepherd, a healthcare attorney, asked the crowd if anyone was recording and noted that his comments were off the record. The Forward was not in attendance and did not agree to those terms. The person who shared the audio, who was at the event, did so on the condition they not be named in order to avoid retaliation.
That attendee shared audio of the event with Rep. Mike Wilensky of Dekalb County, the only Jewish member of the Georgia state legislature. Wilensky said he was "disgusted and angry" when he heard the remarks, calling Shepherd's statements "ignorant, harmful and wrong."
"Nothing will ever be like the Holocaust under Nazi rule and any current thing that's going on must be discussed on its own," said Wilensky, adding that Shepherd's comparison "minimizes all of the suffering of the millions who were murdered and the many many more who have suffered in the Holocaust and with the loss of their families."
Valerie Habif, co-founder of the Jewish Democratic Women's Salon in Atlanta, called Shepherd's remarks "appalling and shameful."
"The victims of the Holocaust lacked any choice whatsoever in their fate," Habif said. "Bodily autonomy is a hallmark of what it means to be free."
Shepherd, who is also a member of the National Republican Lawyers Association, resigned last year from the Cobb county committee of the Cobb Republican Party after it passed a resolution to censure Kemp over his immigration policies. He has been involved in Republican politics for close to three decades, and unsuccessfully ran for state party chair in 2021.
On Twitter, Shepherd frequently promotes Kemp, who in July implemented a law that prohibits most abortions after six weeks of pregnancy.
Shepherd didn't immediately respond to a request for comment.