Fast Forward
Jared Kushner once wanted Kanye West to lead a 'healing church service' at the White House
Kushner raised the idea to host the controversial rapper, who has made headlines recently for his antisemitic remarks, in reaction to protests over the killing of George Floyd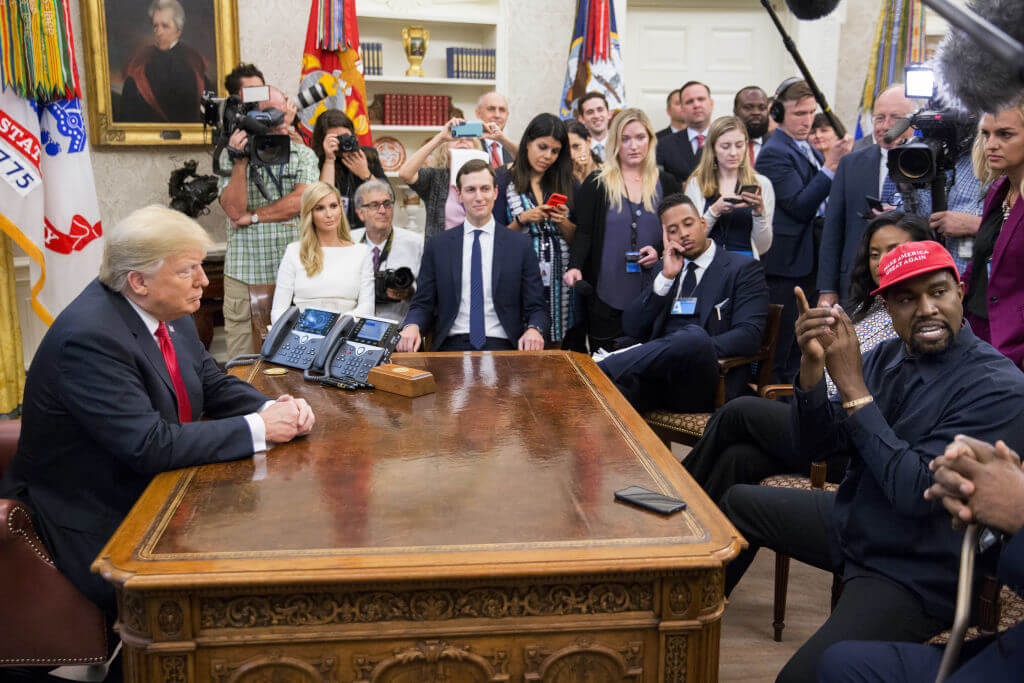 Jared Kushner, the Jewish son-in-law of former President Donald Trump, suggested in the summer of 2020 that the White House hold an event with Kanye West, the controversial rapper who recently lashed out at Jews and espoused antisemitic tropes, according to a new book by Maggie Haberman, a veteran reporter at The New York Times.
Kushner "floated having Kanye West lead a healing church service on the South Lawn" in response to the nationwide protests happening in response to the police killing of George Floyd in May 2020, Haberman writes in the book, "Confidence Man: The Making of Donald Trump and the Breaking of America," published earlier this month.
Kushner, who spearheaded the Trump administration's efforts to overhaul the criminal justice system, had a close relationship with West. The two met several times, most recently in January for a private dinner in Miami.
West, who has legally changed his name to Ye, sparked outrage this month for promising to go "death con 3 ON JEWISH PEOPLE." It was in reaction to criticism of his interview with Fox News host Tucker Carlson in which he alluded to antisemitic beliefs about Jewish control of businesses. In a later interview, West blamed his difficulties on the Jews.
In the Fox News interview, West also called Kushner a "handler" and suggested the former president's son-in-law's effort to normalize ties between Israel and Arab states — which led to the Abraham Accords — was "to make money."
Trump downplayed the comments and praised West in an interview with the conservative Salem News Channel. West often "will make a statement and a lot of people will think it's worse than he means it to be," Trump said.
The former president reportedly spoke with West over the phone last week, following the rapper's decision to buy the far-right social medial platform Parler. The two confirmed plans to have dinner in the future, though Trump has sought to distance himself from West in public, telling people he is acting too "crazy" and needs professional help.
West had lunch with Trump at the White House in 2018. In the tell-all book, Haberman writes that Trump often diminished and mocked Kushner in private conversations.
According to Haberman's report, Kushner's idea to host West was shot down by then-White House chief of staff Mark Meadows, who argued that Trump's own supporters "did not like the rapper."