Fast Forward
Pennsylvania's Mastriano, accused of antisemitism in run for governor, now eyes Senate seat
Doug Mastriano said the name recognition he built last year could propel him to the Senate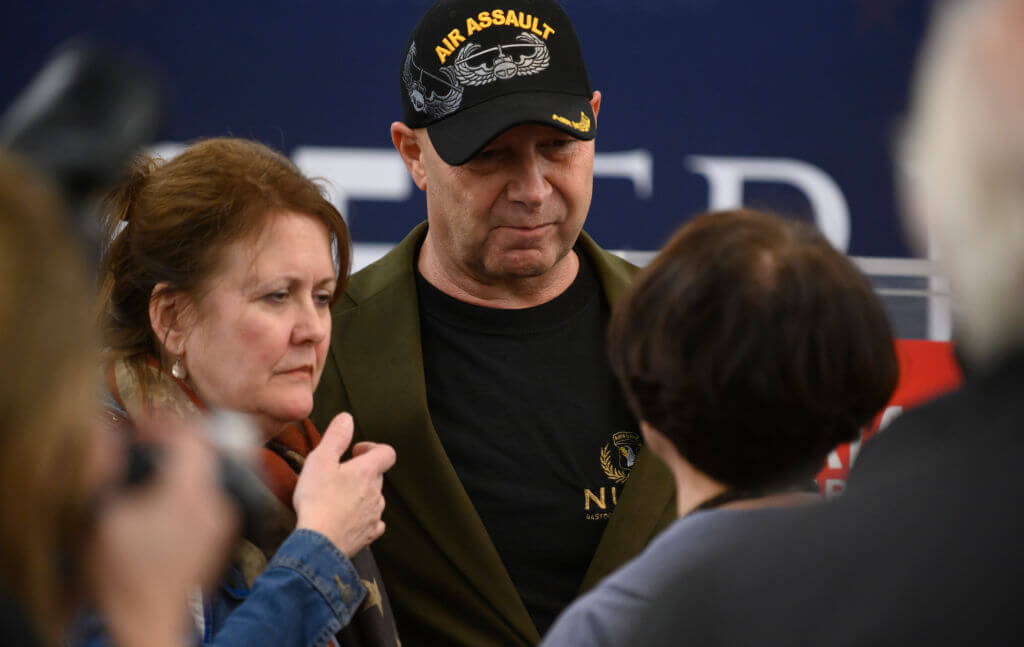 Doug Mastriano, a Christian nationalist who trafficked in antisemitic tropes in last year's race for Pennsylvania governor, is considering a run for the U.S. Senate in 2024. In an interview with Politico, published on Tuesday, Mastriano said he's "praying" about whether to compete in a Republican primary to challenge incumbent Democratic Sen. Bob Casey.
"What do you do with a movement of 2.2 million?" he said, referring to the number of votes he received in the 2022 gubernatorial election. "We're keeping it alive."
In his campaign last year against now-Gov. Josh Shapiro, who is Jewish, Mastriano took heat for his divisive rhetoric and association with antisemites and conspiracy theorists. But the Pennsylvania state senator, who likened Democratic gun-control proposals to Nazi policies and referred to abortion as a "barbaric holocaust," declined to distance himself from extreme views and extremists. He welcomed support from the founder of Gab, a social media platform for far-right extremists and an echo chamber for antisemitism, and attacked Shapiro for sending his kids to a "privileged, exclusive, elite" Jewish day school.
Mastriano offended Jews in particular when he closed his campaign with a prayer from a Messianic rabbi and a woman who played a tribute to the tune of "If I Were a Rich Man" from Fiddler on the Roof.
Shapiro beat Mastriano in November by 15%, the largest margin for a non-incumbent since 1946 and the most votes in a Pennsylvania gubernatorial election. In the Politico interview, Mastriano said he believed he was going to win the race, even as polls showed him trailing, based on turnout at his campaign rallies. "I'd go to these rallies and people would say, 'We've never seen this,'" he said.
Mastriano said his wife Rebecca, whom he calls "Rebbie," will have the final word on a potential run. She received criticism during the campaign for saying that "we probably love Israel more than a lot of Jews do."
Mastriano said it doesn't matter that much of the attention he attracted running for governor skewed negative, because it made him a household name. "How do I beat the Casey name? 'Mastriano'?" he told Politico with a grin. "At least they know who I am now."
Mastriano recently hired Dan Cox, the defeated Republican nominee for governor of Maryland, who was an active user on Gab before he won the GOP primary last year, as his chief of staff. He is holding a rally titled "Walk as free people" in Franklin County on Saturday.