Fast Forward
Despite missed Yom Kippur clue, Jewish studies professor was a 3-day 'Jeopardy!' champ
Reading a lot and a Jewish education helps you do what? Answer: Win $59,100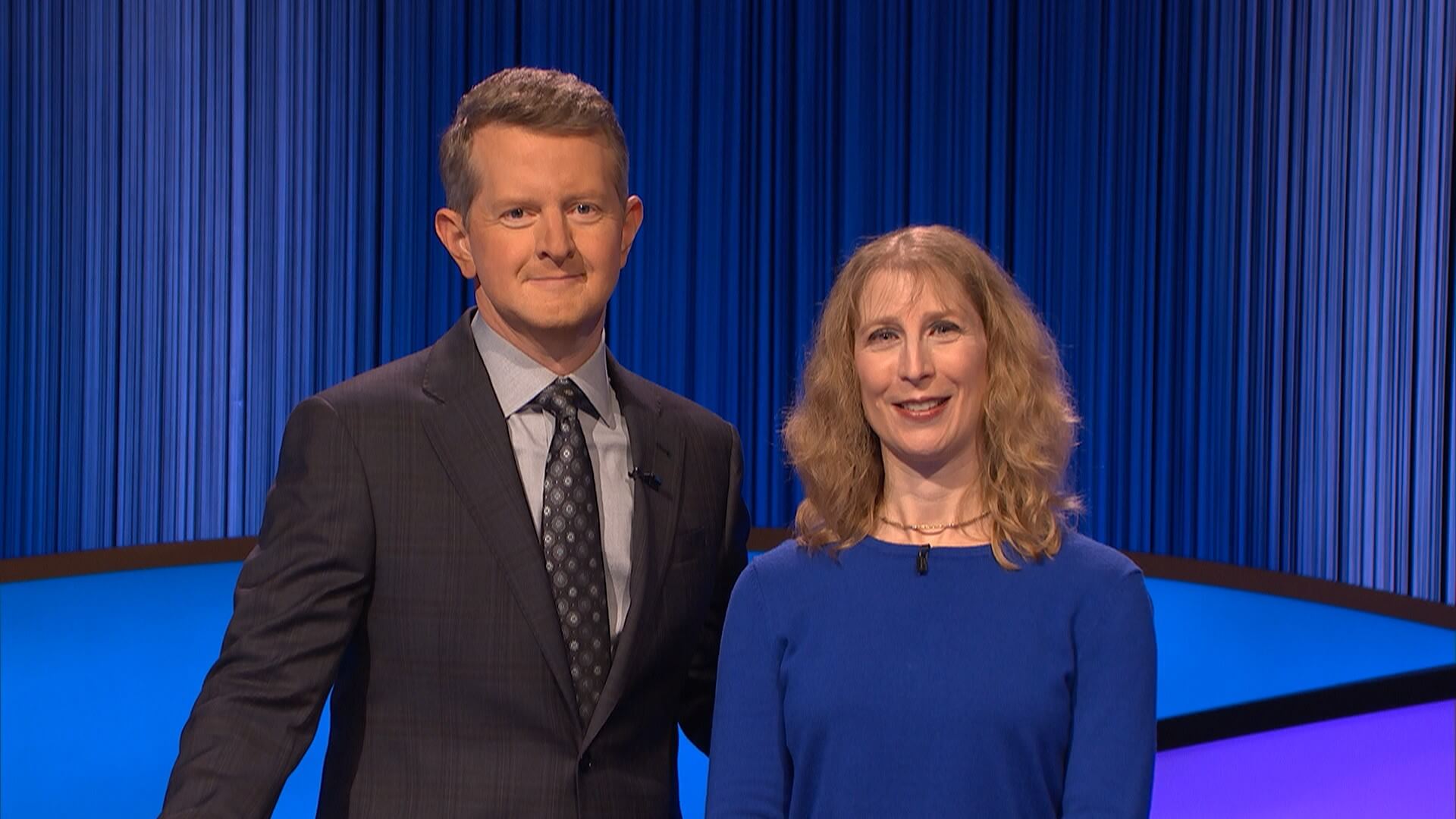 CLUE: This professor of Jewish women's history has written for the Forward and had a three-day run as a Jeopardy! champion.
QUESTION: Who is Melissa Klapper?
On Wednesday, Klapper, a Rowan University professor and author of Jewish Girls Coming of Age in America, 1860-1920, successfully defended her winning streak, bringing her prize money to a total of $59,100. Her championship reign ended the following day on when she lost in her fourth and final appearance. 
While Jeopardy! contestants are prohibited from talking about episodes until after they've aired, Klapper was able to answer a few questions (instead of providing questions to existing answers like she did on the show) from the Forward.
She said that while being a Jewish studies professor didn't help her Jeopardy! run per se, "it's just that like many humanities professors, I read a lot. I really think that's sort of the secret to all Jeopardy! champions. We probably all just read a lot and read widely.
"I went to Jewish schools my whole life until college and I grew up in a culture that really valued education and knowledge and reading and I think that's really the main thing."
While Klapper admitted to dreading the sports categories, she successfully navigated other categories ranging from "Apply the Rainbow Color" to "With a Sculpture on Top." The knowledge is the easy part, Klapper says. The hard part is getting the hang of the buzzer (or, as the Jeopardy! crew insists on calling it, the "signaling device").
"I teach all the time, I do a lot of public speaking. I don't have stage fright," she said. "But I also don't have good hand-eye coordination."
While there's been no shortage of Jewish contestants on Jeopardy! through the years (and the Jewish people and culture have not exactly been rare as clues), Klapper joins an illustrious crowd of proud Jewish champs. In 2011, a New Jersey rabbi earned the right to call herself a champ.
In the past, Klapper has demonstrated her deep knowledge of American Jewish history within the Forward, writing articles on Yiddish theater and birth control and five obscure Jewish women you should know about. Unfortunately, none of that has come up on the show, but there were some Jewish-adjacent questions. She correctly asked "Who is Portnoy" to the clue, "About a Newark neurotic, his 'complaint,'" and she knew that actor Jason Segel coined the word "Revertigo" on How I Met Your Mother.
But she was slow on the buzzer to this one: "Jon Stewart noted that while Lent is 40 days, Jews have this one day of atonement. 'Even in sin, you're paying retail!'"
"I got so many emails from helpful, kind Jewish studies colleagues, offering to explain Yom Kippur to me," she said. "It's all in good fun, but yeah, I got a lot of razzing."
Editor's note: Updates to show that Klapper lost in her fourth and final appearance on the show.