Fast Forward
Horror director Ari Aster calls his new movie 'Beau is Afraid' a 'Jewish Lord of the Rings'
'For me, the film is like a big Jewish comedy,' he said in an interview about the difficult-to-categorize epic starring Joaquin Phoenix.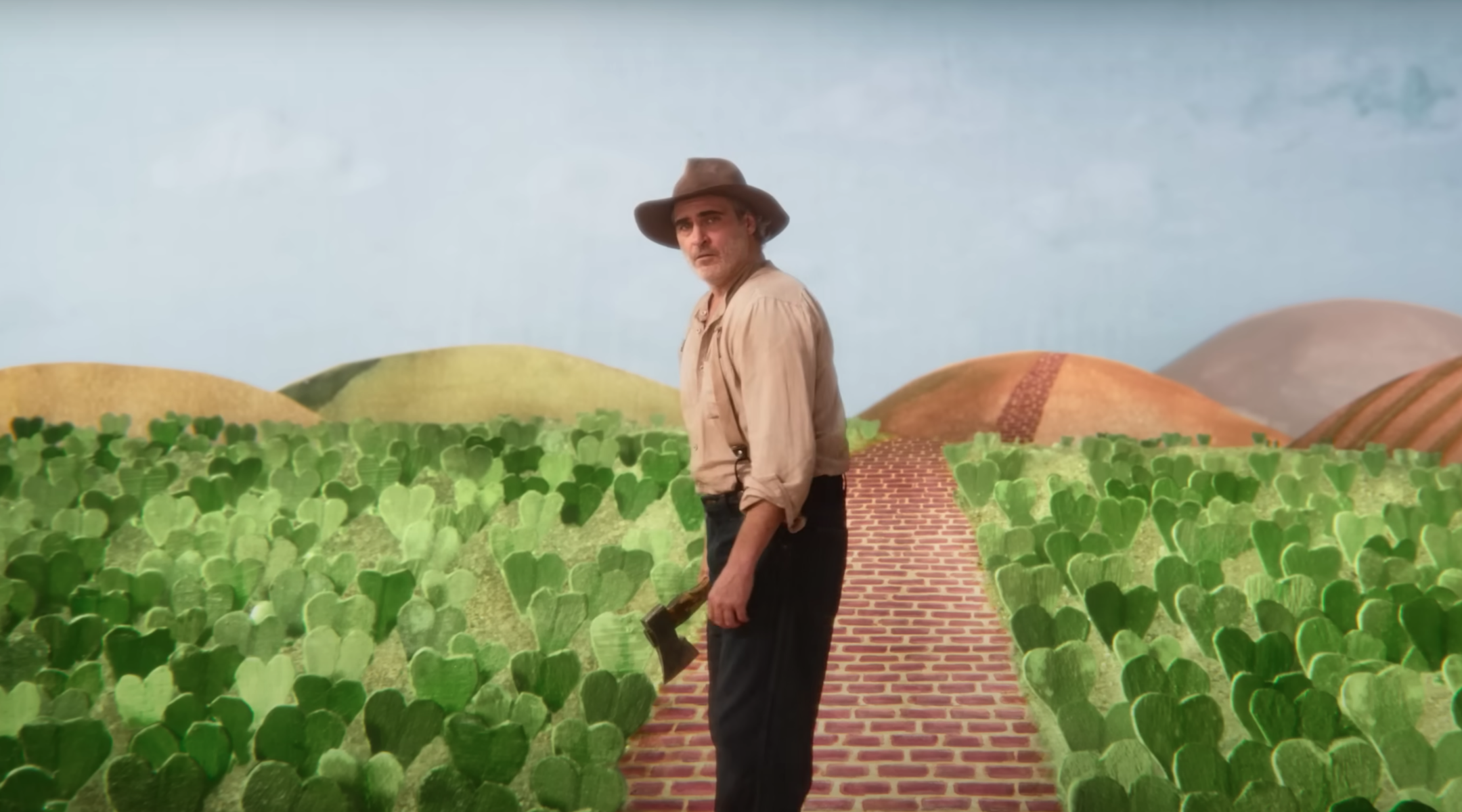 (JTA) — "It's like a Jewish 'Lord of the Rings,' but he's just going to his mom's house."
That's how director Ari Aster, known for his acclaimed horror movies "Hereditary" and "Midsommar," described his new film, "Beau Is Afraid," in a behind-the-scenes video released on Wednesday.
Aster, who works with the same studio behind this year's Oscars darling "Everything Everywhere All at Once," said in a 2018 interview that he is a "proud Jew" who "doesn't practice very actively," and his previous films have not contained any Jewish content.
But he also said in the 2018 interview, with the Jewish Chronicle of London, that he thought his "pessimistic outlook" on life could be partly inspired by the legacy of Jewish trauma. He is also interested in the work of the legendary Jewish father of psychoanalysis Sigmund Freud.
"It's like a Jewish Lord of the Rings." Ari Aster takes us behind the scenes of his mind-bending odyssey, ten years in the making, BEAU IS AFRAID. Only in theaters April 21. pic.twitter.com/HOicTBiVMH

— A24 (@A24) March 29, 2023
In promoting "Beau Is Afraid," which hits theaters April 21, he's leaning into his work's under-the-surface Jewish themes.
"Guilt?" he said in a New York Times interview published on Tuesday. "Isn't that just a huge part of life? For me, the film is like a big Jewish comedy, and that's the first thing to go in the pot."
The film, which Aster says he has developed for over a decade, involves a middle-aged man who attempts to visit his mother, who has been injured by a fallen chandelier. Beau seems overwhelmed by anxiety, and the visit turns into a supernatural journey, full of sci-fi elements, horror and even animated sequences.
"I built out something that was this comic, Freudian odyssey, very episodic and, I thought, very funny," he said in the Times interview.
"If you pumped a 10-year-old full of Zoloft and had him get your groceries, that's like this movie," he added in the video from A24, the studio behind Aster's works and other acclaimed films such Adam Sandler's Diamond District thriller "Uncut Gems."
This article originally appeared on JTA.org.