Forwarding the News
50 years later: We spoke to the families and athletes who survived the Munich massacre
Inflation spiking Rosh Hashanah food prices, Tennessee school official says U.S. 'founded on Torah,' Rep. Marjorie Taylor Greene invoked Hitler (again), and why a Missouri bagel shop went viral.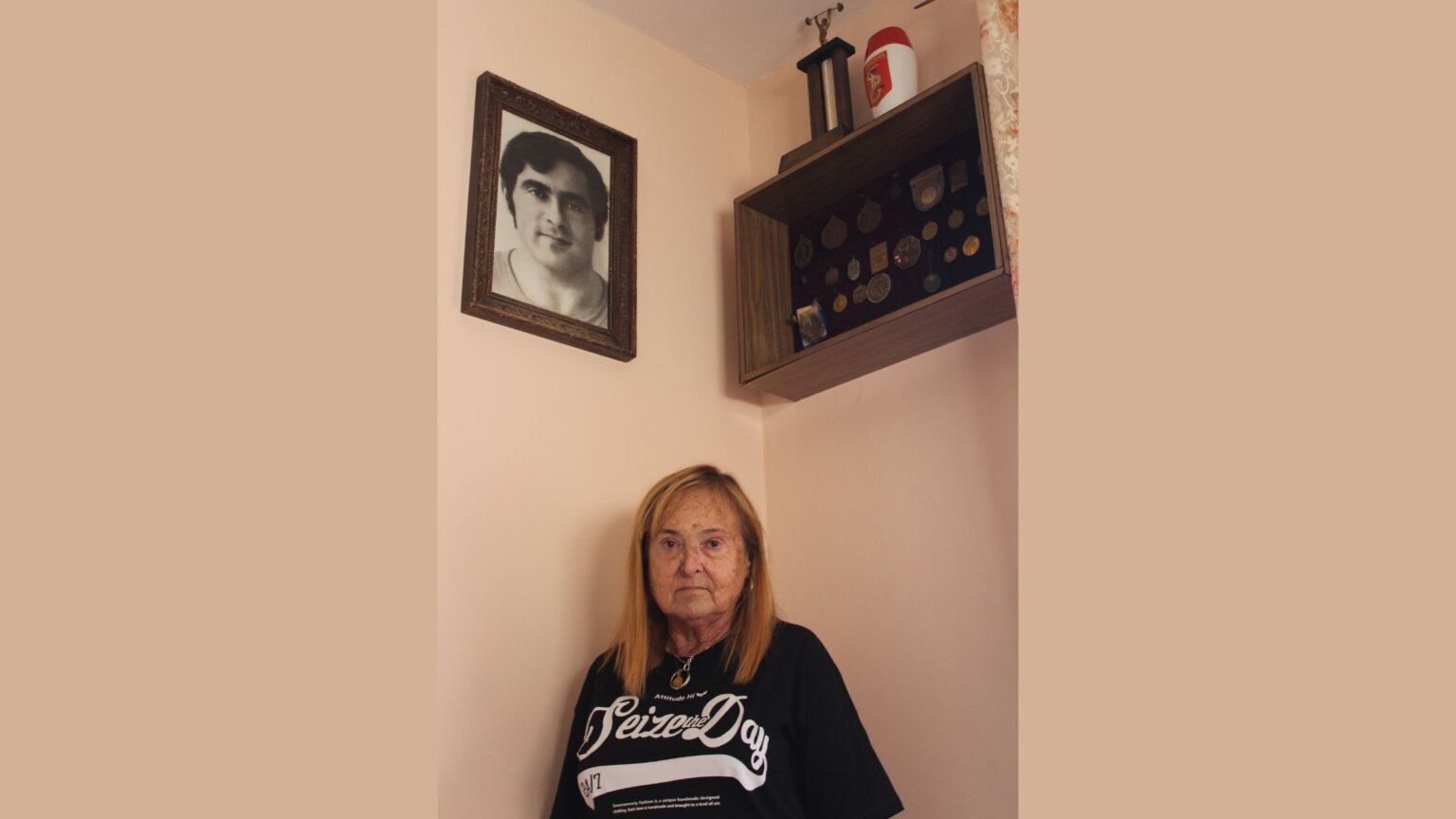 This article is part of our morning briefing. Click here to get it delivered to your inbox each weekday.
Monday and Tuesday mark the the 5oth anniversary of the massacre at the 1972 Munich Olympics when Palestinian terrorists from a group called Black September killed 11 Israeli athletes and coaches. A German police officer and five of the eight attackers were also killed. 
Families of the victims had planned to boycott a ceremony commemorating the attack in Munich on Monday, but now plan to attend, after the German government agreed to give them about $28 million in compensation. Hillel Kuttler, a reporter based in Israel, interviewed many of the family members in recent weeks about a half-century of grief and memories. "I'm always grateful for every day," said Barbara Berger, whose brother David, a 28-year-old weightlifter, was among those killed, "because those are days he never had." 
For the parents, siblings, and children of those who died that September, the pain is ongoing: One father, determined not to lose another child, took a gun with him to chaperone his daughter's school outings, always hovering nearby. "The family fell apart," said his wife, explaining that the couple aged quickly and declined emotionally. As new family members are born, they are told of what came before; some are named after the fallen. "I have to do everything," said the sister of a slain wrestler, who was born two years after the massacre, "so that his memory will never disappear." Read the story ➤
Top left: Avraham Melamed on a kibbutz; bottom left, Melamed with Mark Spitz; center, officials attempt to negotiate with terrorists at the 1972 Munich Games; right, Melamed today in Westchester. (Courtesy)
First-person | My swimming instructor is a a Munich survivor: Avraham Melamed, an Israeli Olympian, was in Munich as a coach and a reporter, and escaped through a backdoor after seeing a friend lying in a pool of blood. Afterward, when he was asked to speak, he said, "it felt to me like I was dancing on the graves of the athletes who lost their lives." Now 78, he is an amateur photographer and swim coach in New York's Westchester County, where he trains triathletes, kids with disabilities and novices like Lauren Katzowitz Shenfield. Read her essay ➤
Mark Spitz, center, after winning the gold medal in the 100-meter butterfly ahead of Bruce Robertson, left, and Jerry Heindenreich, right, at the Olympic Games in Munich. (Getty)
'For All Mankind' offers an alternative history to the space race. (Apple TV+)
The secret Jewish history of Apple TV's 'For All Mankind': The critically acclaimed series, recently renewed for a fourth season, is an alternative history of the space race: in it, the Russians are the first to land on the moon. But it's rooted in reality, thanks to Garrett Reisman, a Jewish astronaut from New Jersey who serves as technical consultant on the series. Reisman, who affixed a mezuzah to his sleeping pod aboard the International Space Station when he spent three months there in 2008, reads every script alongside the show's co-creator, Ben Nedivi, who was born in Tel Aviv and whose grandfather was a Holocaust survivor. Nedivi is inspired by Ilan Ramon, the Israeli astronaut who died in the 2003 Columbia shuttle disaster. "It shook me," he said, "and was a reminder of the danger these amazingly brave people go through." Read the story ➤
A Christian Zionist who helps pick Tennessee's textbooks said that the U.S. is a country 'founded on the Torah': Laurie Cardoza-Moore, who has said that 30% of Muslims are terrorists and fought against the construction of a mosque in 2010, claimed at a recent conference that she worked with Gov. Ron DeSantis to make studying the Torah a requirement in Florida public schools. She spoke about the "role that the Hebrew Bible played in the drafting of our founding document," meaning the Constitution, and added that this is "what God commands us to teach our children." Read the story ➤
Is it illegal discrimination or religious freedom? Michael A. Helfand, an expert on religious law and liberty, dives deep into the intricacies of Yeshiva University's case against its own LGBTQ student club. Read his explainer ➤
Forwarding the News is now also available on our website. Click on the blue button below to share it on social media or send to friends.
WHAT ELSE YOU NEED TO KNOW TODAY
President Joe Biden spoke Thursday night at Independence National Historical Park in Philadelphia. (Getty)
🤦  Rep. Marjorie Taylor Greene, Republican of Georgia, invoked Hitler when tweeting about President Biden's Thursday night speech, in which he painted "MAGA Republicans" as a threat to democracy. Greene said Biden was declaring "war on half of America as enemies of the state," and posted a doctored video featuring the president with a small mustache standing in front of swastikas. (Twitter)
🇺🇦  Ukrainian President Volodymyr Zelenskyy and Israeli Prime Minister Yair Lapid spoke for the first time since Lapid took office in June. After the Thursday phone call, Zelenskyy said that he expects Israel to join international sanctions against Russia and Lapid reiterated warnings against Israeli Jews making their traditional pilgrimage for Rosh Hashanah to visit a rebbe's grave in the city of Uman. (Times of Israel)
💸  How much will your Rosh Hashanah brisket cost this year? Rising grocery bills, inflation, and a nationwide poultry shortage are affecting people's High Holiday plans. One kosher caterer says he's had to double his prices, warning "there's definitely more of that to come." (J, the Jewish News of Northern California)
🕍  After a spike in antisemitism, some synagogues are turning to police. And that can make Black Jews feel less safe. "The harm is caused when Black and brown people come in and they're not coded as Jewish and they are treated as if they are somehow strangers," said Rabbi Sandra Lawson, the Reconstructionist movement's chief diversity officer. They "are treated as if they do not belong by security and white members of the community, even though the people who continue to try to harm Jews in the United States overwhelmingly do not look like me." (Mic)
🇮🇱  A 20-year-old TikTok influencer is running for Knesset. Hadar Muchtar is leading a new party called Fiery Youth, with a platform focusing on combating the rising cost of living and corruption in politics. Alas, she is not old enough to serve – Knesset members must be at least 21. (Times of Israel)
🥯  Goldie's, a Missouri bagel shop, went viral for its Talmud-inspired effort to feed the needy. "My whole thing in opening Goldie's is we're going to be so outwardly proud to be Jewish," said founder Amanda Rainey. (JTA)

Long weekend reads ➤ Lea Michele steps into the role of Fanny Brice in "Funny Girl" on Broadway … After experiencing antisemitism at college, this young American Jew plans to immigrate to Israel  … The greatest short Jewish tennis player in the world.
Was this newsletter forwarded to you or are you reading it on our website?
Receive it in your inbox each morning by clicking the blue button below.
In this week's edition of our print magazine: How one rabbi is prepping to cater to 1,000 Jews at Burning Man; A longtime Moscow rabbi looks back at the legacy of Mikhail Gorbachev; The sole synagogue in Jackson, Mississippi, is having a bat mitzvah this Shabbat – water bottles in tow; And inside the Pennsylvania governor's race, which pits a Christian nationalist against a Jew. Download your copy now ➤
On this day in history (1922): Arthur Ashkin, recipient of the 2018 Nobel Prize in Physics, was born in Brooklyn. Ashkin received his Nobel, at age 96, for his research on optical tweezers, a tool that has facilitated the study of individual cells, bacteria and minute particles. Ashkin began his academic career as an undergraduate at Columbia University, where he worked as a technician for the university's radiation lab. In 2013, Ashkin was added to the National Inventors Hall of Fame. He died, at 98, in 2020.
Last year on this day, we reported that a rabbi was among the more than dozen people who died from flooding that swept the New York region.

In honor of National Food Bank Day, check out this 2021 column from our editor-in-chief, Jodi Rudoren, about the lessons she learns volunteering at a local food pantry.
The kitchen of a kosher restaurant in Isfahan. (Hassan Sarbakhshian)
Hassan Sarbakhshian, a former photographer for the Associated Press, spent nearly two years among Jewish communities in Iran. His pictures offer a rare glimpse into the lives of the fewer than 10,000 Jews who were living in the country: inside homes, synagogues, and even a Hebrew school where students sat under portraits of ayatollahs. Fifteen years later, his photos have been collected into a book, set to publish next Tuesday.  

Sarbakhshian, who is Muslim, gained the trust of his subjects and, along with his wife, was invited to private parties, weddings and other gatherings between 2006 and 2008. "We traveled to more than 15 cities on a bus with them," said Sarbakhshian. "We laughed with them, we ate with them. We lived with them, actually. It was not like just come and take a picture and go. It was one of the best experiences of my life." See more of Sarbakhshian's photos of Jews in Iran ➤
–––
Play today's Vertl puzzle, the Yiddish Wordle
Thanks to Jacob Kornbluh, Rina Shamilov and Talya Zax for contributing to today's newsletter. You can reach the "Forwarding" team at [email protected].