Culture
The secret Jewish history of 'For All Mankind'
The acclaimed series from Apple TV+ was just renewed for a fourth season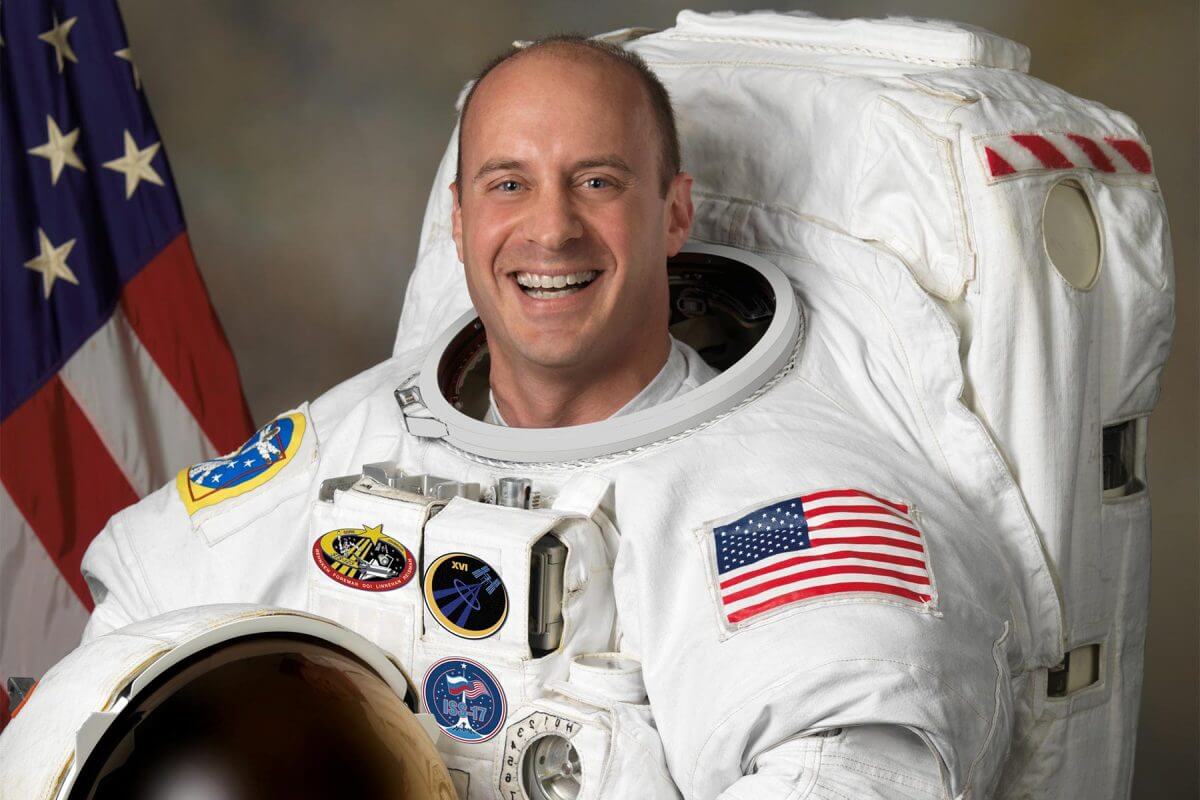 The writers of "For All Mankind," the Apple TV+ series about an alternative history of the space race, at one point in season 2 planned to have astronauts without space suits sprint on the lunar surface, holding their breaths for 15 seconds as they tried to prevent a nuclear explosion.
A Jewish former astronaut saved them from making that gaffe.
"Due to the pressure, a human would almost immediately explode," said Garrett Reisman, the first Jewish full-time crew member on the International Space Station and now a technical advisor to the show.
He also advised that the astronauts, who lost their spacesuits in an attack on their spacecraft, should protect themselves during their moon run by covering themselves in duct tape. That suggestion made the final cut.
Recently renewed for a fourth season, "For All Mankind" pits the Russians against the Americans, but this time, the Russians make it to the moon first. Reisman, 54, who reads every script of the series before it's shot, works closely with the show's co-creator and showrunner, Ben Nedivi, 44, who was born in Tel Aviv and whose grandfather was a Holocaust survivor. They each link their Jewishness to their obsessions with space.
In orbit, Reisman affixed a mezuzah to his sleeping station, and in 2008 spoke to the president of Israel, Shimon Peres, before meeting him on Earth.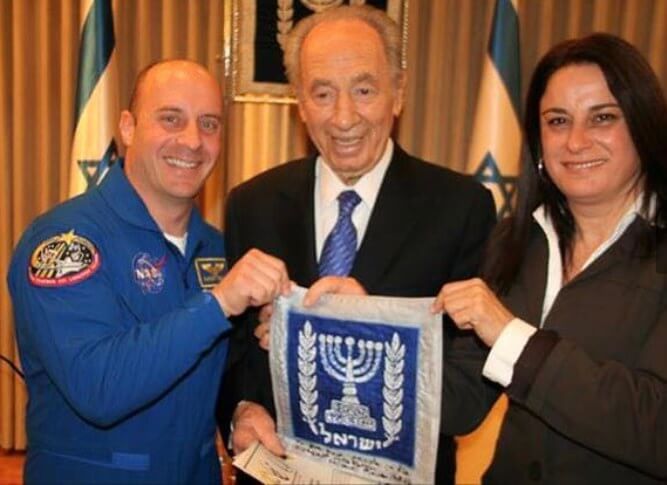 In the show's first season, Wernher von Braun is played by Colm Feore as a beloved genius, the German scientist instrumental in getting the American spacecraft to the moon in 1969, but also as a man embroiled with his Nazi past — he was a member of the SS and the architect of Germany's V-2 rocket program.
Nedivi said learning about von Braun's complicity with Hitler astonished him. "The more we read, the more we were like, 'Oh no, where the rockets were produced [was] very near a camp.' So there's no way he didn't know."
Revising history
Nedivi — and co-creators Ronald D. Moore and Matt Wolpert — also rewrite Middle Eastern history in the show.
Israel and Egypt, for example, do not make their historic 1979 peace deal — the show shows a newspaper headline on screen: "Israel and Egypt Fail to Reach Agreement at Camp David."
If the Russians beat the Americans to the moon, and the space race intensified, that would have shifted attention away from earthly conflicts and "have a ripple effect on the Middle East," Nedivi said.
Nedivi also notes how actual history, unfolding as the series unfolds, underlines the current conflict between Russia and the U.S. and its allies. In the "For All Mankind" universe, we see countries on the brink of nuclear war on Earth and in space.
But when the show was first conceived about four years ago, Nedivi worried the Cold War might not be relevant.
"It's a reminder that history is a cycle," he said, calling the realization both fascinating and depressing. "The moment you feel you've moved past something, it's a reminder that these things can come back."
Remembering Ramon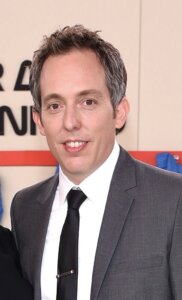 "For All Mankind" is full of tragedy.
"People talk about how there's a lot of death on our show," Nedivi said. "There's a lot of death in the space program. It's insanely dangerous. You're sometimes inches from an environment that would kill you instantly."
Reisman, now a professor of astronautical engineering at the University of Southern California, said that's accurate. He recalled his own three spacewalks, between 2008 and 2010, which he described as astoundingly beautiful. "At the same time, you're cognizant that other than the launch and the landing, it's the most dangerous thing," he said. Suits can malfunction. Debris can kill.
Nedivi's understanding of space was shaped by his experiences as an elementary school kid whose teachers set a television up in his classroom so students could witness the January 1986 launch of the Space Shuttle Challenger. Like millions of other children around the world, he watched it explode in real time, 73 seconds into flight, killing all seven crew members, including the first teacher in space.
"I remember being unable to process it," he said. "That defined the space program. Suddenly, that tragedy took our eye off going deeper into space."
Then, in February 2003, another Space Shuttle catastrophe, this time upon reentry. The Columbia disintegrated with its seven-member crew, which included the first Israeli astronaut, Ilan Ramon. Redivi took pride in Ramon's mission, and was once again struck by risks of space exploration.
"It shook me and was a reminder of the danger these amazingly brave people go through," he said.
Ramon also inspired Reisman, who has been in touch with the late astronaut's family. Rona Ramon, his widow, gave him a copy of the Israeli constitution.
A cameo — and a message
Reisman said he's particularly glad to be consulting for a space show that "cares about getting it right." But he was not expecting that commitment to accuracy to include his own casting — as an astronaut.
Reading a script for season 2, which was nominated by the Television Critics Association in the "best drama" category, Reisman noticed a character named for him, which he took for a friendly but inconsequential tribute from the producers. Actually, it was a part. They asked him to play the commander of the Space Shuttle Columbia.
Reisman practiced his one line of what he calls "technobabble" and nailed it all but once in the dozen cuts for his scene, he told the website collectSpace. But he makes no excuses for himself.
"I actually wrote the line," he said.
Both Reisman and Nedivi noted the technical challenges of producing the series, and take pride in its rich visuals and soundtrack — but also in the storylines, in particular the challenges its characters face.
"For All Mankind" presents the first Black woman in space, whose authority is questioned, the first American female president, who holds a secret that could get her impeached, and a gay astronaut who announces his sexual identity on television, live from space, knowing it may cost him his job.
Nedivi said it was important for the series to embrace social change and equality. He said he hopes it inspires people who don't look like astronauts or presidents as they have traditionally been depicted on television.
Perhaps, he said, "you realize what's possible for you."