Forwarding the News
Hurricane Ian sends Florida shuls scrambling for Shabbat
Donald Trump's complex relationship with Jewish aides, New Jersey deli charged with fraud, White House hosting High Holiday party, and Netflix looking for singles for its Jewish dating show.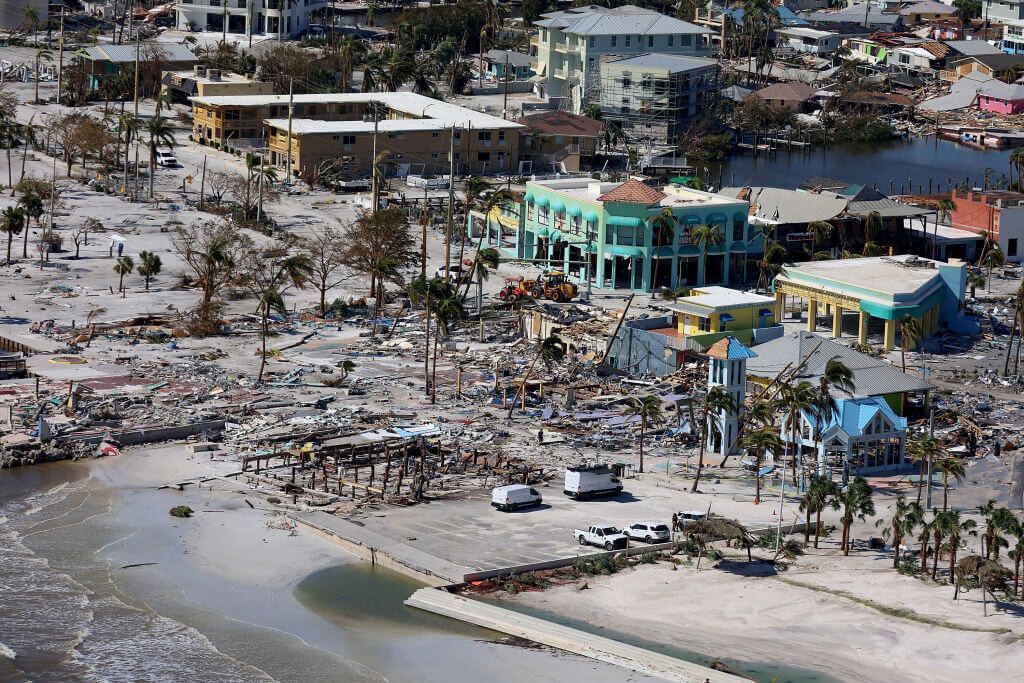 This article is part of our morning briefing. Click here to get it delivered to your inbox each weekday.
In the path of Hurricane Ian, rabbis open their homes and safeguard Torahs: The category 4 storm is barreling towards South Carolina after battering Florida, where millions are without electricity. The storm has left some synagogues scrambling to prepare for Shabbat and, once again, turning to virtual services. "It certainly gives you a sense of reverence to see this kind of power displayed," said Rabbi Bruce Diamond of Fort Myers. "And it reminds us of how everything hangs by a thread." Read the story ➤

On Yom Kippur, a usually chaotic Tel Aviv shows a tranquil side: In Israel's most secular city, stores and restaurants are shuttered. With no cars allowed on the roads except emergency vehicles, people ride bikes and scooters down empty highways. "The city is like a volcano of noise, and suddenly the volcano is silenced," said Rony Sagman, a retiree who lives in the center of town. "Even the thieves go to shul." Read the story ➤
In a new book, former President Trump bragged about the Jews who worked for him including David Friedman, in red tie, Jared Kushner and Steve Mnuchin, at left. (Getty)
'I'm here with my two Jewish lawyers': Former President Donald Trump bragged about the Jews who worked for him — but was quick to denigrate Jewish observances and slow to disavow his antisemitic supporters like David Duke, according to the highly anticipated Trump biography from Maggie Haberman, the Pulitzer Prize-winning New York Times reporter. The book's publication date is Tuesday, but our Jacob Kornbluh got an advance copy. Read the story ➤
A lovin' tribute to one of the unsung Jewish heroes of rock 'n' roll: He is perhaps the only musician to pelt John Lennon with olives and make a late-career pivot from unhinged rock antics to respectable restaurateur. And now you can read all about The Lovin' Spoonful's Zalman Yanovsky in a new biography. Yanovsky emerges as "an exuberant, complex and occasionally self-destructive man," says our reviewer, "whose irreverent wit and fiercely independent streak rendered him endearing and frustrating in equal measure." Read the review➤

And one more: Coolio, the Grammy-winning rapper and producer who rose to prominence in the 1990s, died this week at the age of 59. Among his many achievements was providing a new tune to a familiar staple of Jewish life.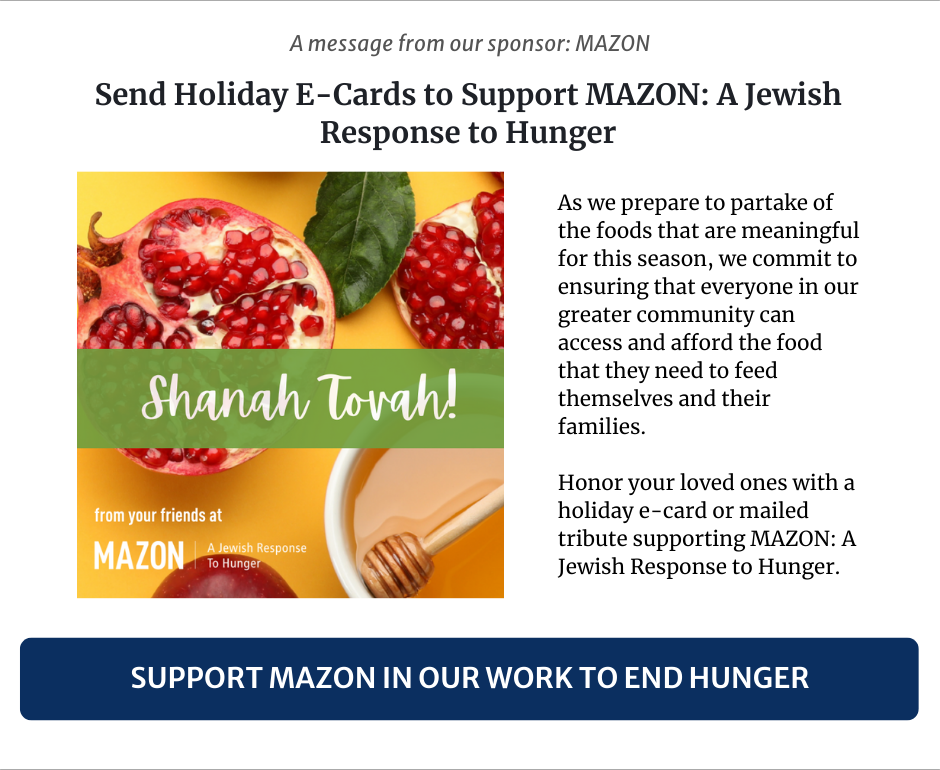 Forwarding the News is now also available on our website. Click on the blue button below to share it on social media or send to friends.
WHAT ELSE YOU NEED TO KNOW TODAY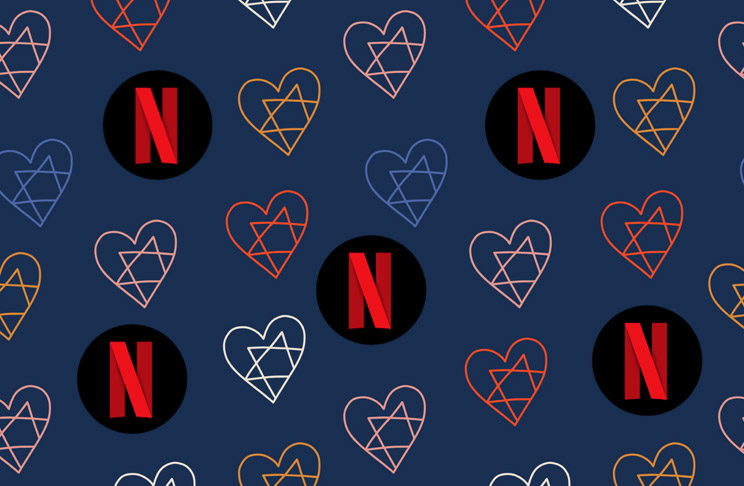 💕  Netflix is looking for singles to take part in a new series about Jewish matchmaking. It builds on the success of other dating shows in the streaming service's library, including "Indian Matchmaking." (Kveller) 
🤦  Remember earlier this week when we told you about the Mexican authorities raiding a compound of Lev Tahor, an extremist group dubbed the "Jewish Taliban"? Well, on Wednesday night, 20 members of the sect overpowered guards and fled towards Guatemala. (AP)
⚽  Uri Geller, the Israeli psychic famous for bending spoons and being best friends with Michael Jackson, has bought a Scottish island and declared it a nation. Geller is charging $1 for citizenship, and is running a soccer team — using his powers, he claims, to propel the ball into the goal. (Wall Street Journal)
🎭  A Jewish journalist in London interviewed 12 people about antisemitism and turned the transcript of 180,000 words into a play. "The results feel urgent," writes one review, "but is its remit simply too large?" (The Guardian)
💰  The Justice Department charged three men who ran a New Jersey deli with fraud, after the store, which had less than $40,000 in annual sales, somehow achieved a market capitalization of more than $100 million. "The pastrami must be amazing," one hedge fund manager joked. (New York Times)
🎬  Thirty years ago, Brendan Fraser and Matt Damon starred in "School Ties" — one of Hollywood's few movies about antisemitism at school. There's a pivotal scene in which a Jewish athlete is confronted with a Sandy Koufax-like dilemma: to play or not play on the High Holidays. (JTA)
Shiva call ➤  David Gottesman, an early investor in Berkshire Hathaway who used his vast wealth to fund Jewish projects in the U.S. and Israel, died at 96.

Longreads ➤  One man's search for the first Hebrew-lettered cookbook … How an accidental activist became the 'foreign minister of the Jewish people' … Known as the 'Queen of Shuls,' it's missing just one thing: Jews.
Was this newsletter forwarded to you or are you reading it on our website?
Receive it in your inbox each morning by clicking the blue button below.
In this week's edition of our print magazine: Philip Birnbaum wrote a beloved prayer book, widely used in both Orthodox and Conservative congregations. He produced another for the High Holidays. Birnbaum was a man who took extreme care with words, a writer, translator, editor and teacher. But his gravestone misspelled his name and had two other errors that went unfixed for decades. Until now. Plus: An interview with the ace pitcher who took off more Yom Kippurs than Sandy Koufax, why right-wing Christian politicians are blowing the shofar and much more. Download your copy now ➤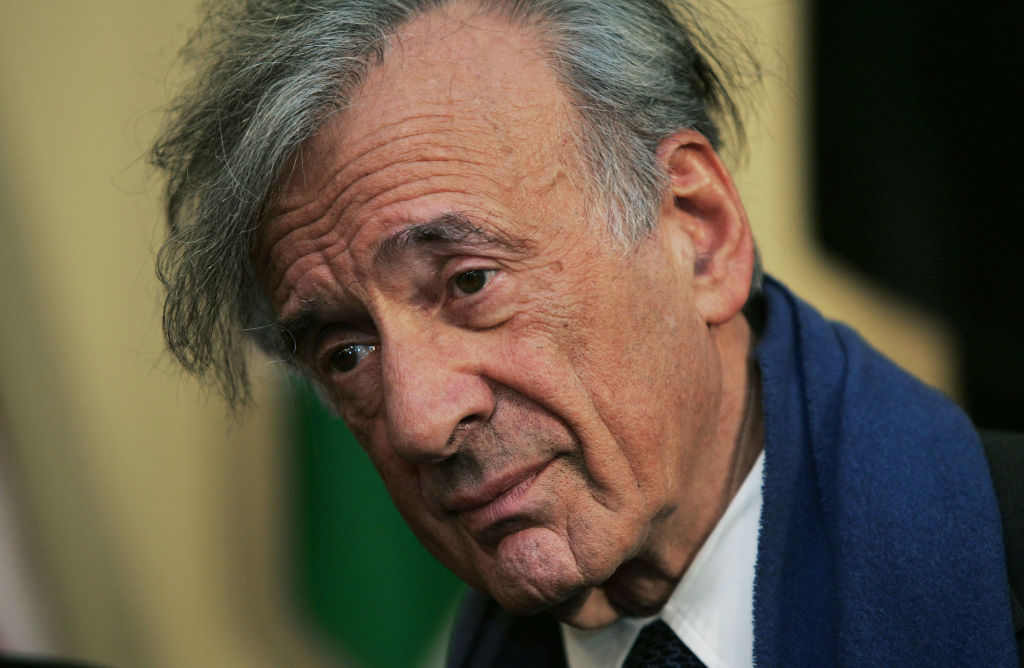 On this day in history (1928): The birth of Elie Wiesel, Holocaust survivor and Nobel laureate. Wiesel traveled to Moscow as a reporter for the Forward in 1965, dancing with young Russian Jews fearless enough to publicly celebrate Simchat Torah under the watchful eye of the KGB. "Jewish youth refuse to inherit their elders' terror," Wiesel wrote. "Let the local press deride them, let their oppressors implode with anger. They refuse to be robbed of their Jewishness and have their annual yontef beneath the open skies ruined."
Last year on this day, we reported on the death, at 95, of Rabbi Moshe Tendler, whose thinking shaped Orthodox views on organ donation.
On the Hebrew calendar, it's the fifth of Tishrei when, in 135 CE, the Talmudic sage Rabbi Akiva was taken captive by the Romans. He was executed five days later.

Today at noon: President Joe Biden and First Lady Jill Biden are set to host the first-ever White House High Holiday party. The gathering is organized by Shelley Greenspan, the first woman in two decades to serve as an administration's Jewish liaison. She was appointed to the role in July.
In Sholem Aleichem's short story, "The Yom Kippur Cantor – Someone to Envy," a pauper known as Meylekh the Cantor dies during the concluding prayer on Yom Kippur. According to Jewish tradition, only a truly righteous person, has the merit of achieving this. In this clip, Shane Baker, a Yiddish actor, makes the story come alive. And don't worry if you can't understand the mamaloshn — there are English subtitles.
–––
Play today's Vertl puzzle, the Yiddish Wordle
Thanks to Jordan Greene, PJ Grisar, Jacob Kornbluh, Rukhl Schaechter and Talya Zax for contributing to today's newsletter. You can reach the "Forwarding" team at [email protected].