Forwarding the News
Behind the scenes of the Manischewitz winery's busiest week
Netanyahu hospitalized during Yom Kippur services, school district may nix religious holidays, Trump tearing apart Ohio Jewish dynasty, and meet the State Department's 'Orthodox political wunderkind.'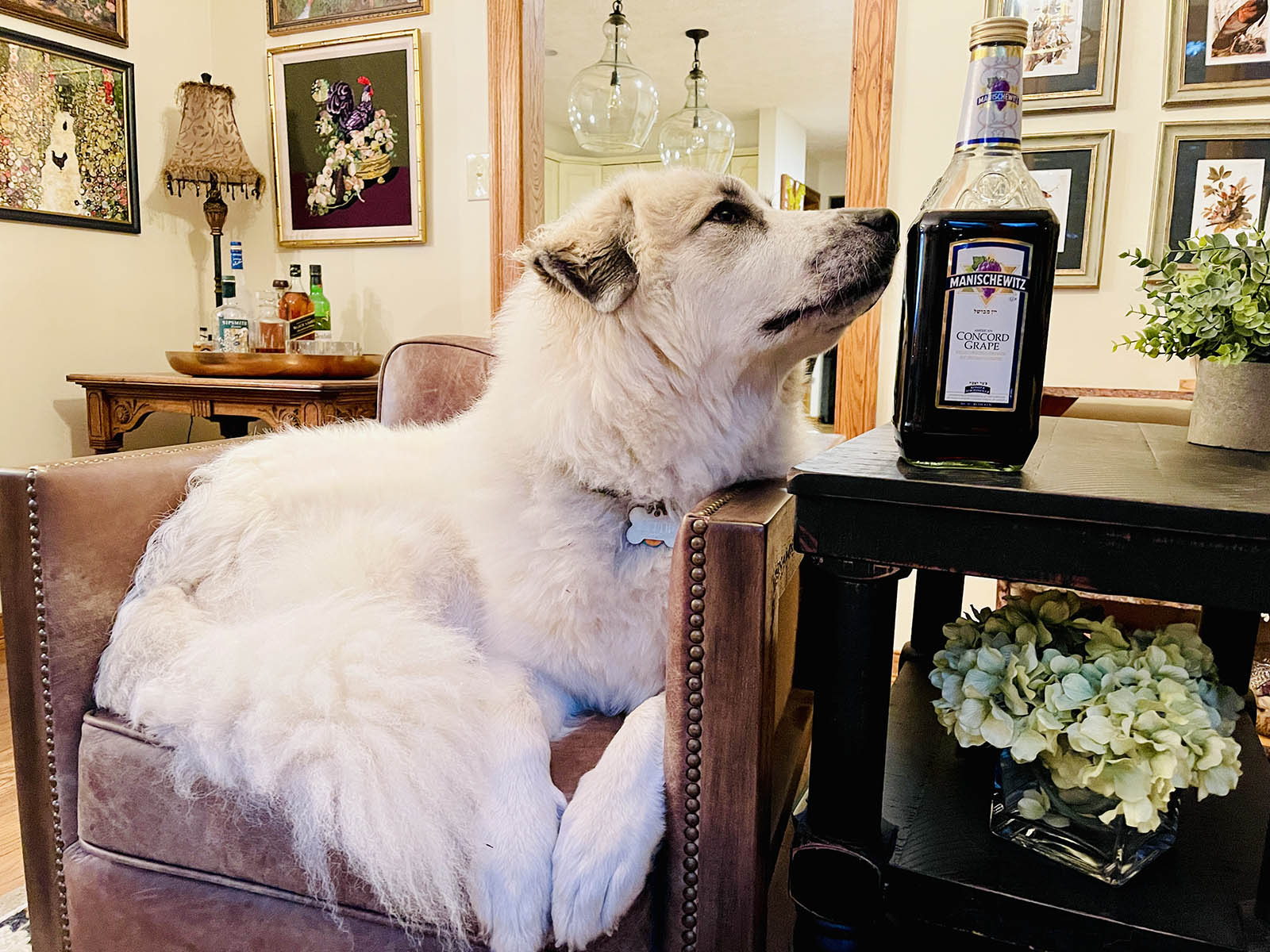 This article is part of our morning briefing. Click here to get it delivered to your inbox each weekday.
How the Manischewitz gets made — a behind-the-scenes taste of America's most iconic kosher wine
Did you know that every drop of Manischewitz Concord grape wine for the entire year is made during a single week right before Rosh Hashanah?  It's known as "Kosher Crush" and it's a logistical high-wire act. Our Mira Fox went behind the scenes.
Wine o'clock: Manischewitz is up against a time crunch. It's made in the upstate New York town of Canandaigua, in a factory that also makes non-kosher wine. And none of the other brands can use the machinery until Manischewitz has finished crushing every last grape.
Seal of approval: The Orthodox Union, which supervises Manischewitz's kosher certification, dispatches rabbis to monitor the entire process – including boiling 300,000 gallons of wine and even turning on the forklifts.
Pucker up: How does Manischewitz maintain its sweet, juicebox-adjacent flavor? Spoiler alert: it takes a lot of sugar, and memory. While more expensive, fancy wines can have different tastes depending on the year, the scientists at 'Mani' – that's what employees call the brand – aim to mimic the flavor people recall nostalgically from when they were growing up.
Former President Donald Trump listens as Max Miller, a GOP congressional candidate, speaks at a rally. (Getty)
Opinion | My relative running for Congress is part of a movement that endangers Jews: You think politics is tearing your family apart? Daniel Miller is speaking out against his cousin, Max Miller, a Trump loyalist running on an "America first" platform for Congress in Ohio – something Daniel is having a hard time squaring with their common ancestor's Jewish values. "I worry that some relatives I love will take offense at this," he writes in our most-read article on the site this week. Read his essay ➤
Meet Deborah Lipstadt's second-in-command, the 'Orthodox political wunderkind': After he was bar mitzvahed and started going to morning prayer services at San Francisco's Adath Israel synagogue, Aaron Keyak would watch each morning as Holocaust survivors silently pulled up their shirt sleeves and wrapped tefillin over the numbers tattooed on their arms. That memory, he said, inspires the work he's doing today: criss-crossing the globe this month to visit the United Arab Emirates, Bahrain, Brussels, and Israel, where our Jacob Kornbluh chatted with him over shakshuka at a Jerusalem cafe. Read the story ➤
In 'Leopoldstadt,' Tom Stoppard shows there's a difference between a Jew of culture and a cultural Jew: In his most Jewish play, the 85-year-0ld Stoppard applies his erudite panache to four generations of an extended Jewish family, from the turn of the 19th century to Kristallnacht. But for all Stoppard's research, our PJ Grisar thinks the play feels too busy delivering a history lesson to land its emotional punches. "Cerebral, Stoppardian detachment strikes again," he writes in his review, "but it is more disappointing given this play's material and, in the end, its desire to confront familial alienation head on." Read his review ➤
But wait, there's more…
Team Israel shocked the baseball world in 2017 with its run in the World Baseball Classic. And its next roster for that global tournament will feature several current major league players.


Lena Dunham's new film, based on a children's storybook with Jewish characters, "creates a girlboss fantasy of medieval life that lacks the book's subtle power," Irene Katz Connelly writes in a review.
Forwarding the News is now also available on our website. Click on the blue button below to share it on social media or send to friends.
WHAT ELSE YOU NEED TO KNOW TODAY
Former Prime Minister Benjamin Netanyahu at a cabinet meeting in 2020. (Getty)
🏥  Former Israeli Prime Minister Benjamin Netanyahu, 72, was taken to a Jerusalem hospital after feeling chest pains while fasting and attending synagogue services on Yom Kippur. He was released Thursday morning and, according to his office, has "resumed to full activity." (Times of Israel, Haaretz)
🤔  A New Jersey school district is considering canceling days off for most religious holidays, including Yom Kippur, Diwali and Good Friday (there would still be no school on Christmas because it falls during winter break). The superintendent in Clifton, a town of 85,000 about a 40-minute drive from Manhattan, is expected to make a decision in the coming weeks. (NorthJersey)
⚖️  Texas executed a death row inmate Wednesday whose case clarified the role of spiritual advisers in capital punishment, permitting faith leaders to pray and touch inmates during their executions. (AP)
🤔  Religion is a predictor of attitudes toward Confederate monuments, according to a new survey. Majorities of Protestants, Catholics and Latter-day Saints surveyed by the Public Religion Research Institute back efforts to preserve Confederate monuments and memorials; the strongest support, 76%, comes from white evangelicals. Support falls to 35% among non-Christians, the survey found, including 33% for both American Jews and those who described themselves as religiously unaffiliated. (Religion News Service)
🇺🇦  This High Holiday season, a young Ukrainian couple – he's a ballet dancer and opera singer, she's a theater actress – found a new home with the Jewish community of Durham, N.C. The couple each have a Jewish grandparent, and are among 50,000 refugees being settled across the United States through a Biden administration initiative called Uniting for Ukraine. (Religion News Service)
🥯  Kossar's, the bialy bakery that opened on the Lower East Side almost a century ago, is expanding. A second shop opened in July and a third is already in the works. (New Yorker)
Shiva calls ➤  Max Baer, chief justice of the Pennsylvania Supreme Court, died at 74 … Laurence Silberman, a conservative federal appeals court judge, died at 86.

What else we're reading ➤  Biden is Greek, Jewish and raised by Puerto Ricans: How the president uses identity to connect with crowds … Australian soccer fan gets life ban for Nazi salute … NYC Council confused Yom Kippur and Hanukkah in botched social media post.
Was this newsletter forwarded to you or are you reading it on our website?
Receive it in your inbox each morning by clicking the blue button below.
On this day in history (1927): "The Jazz Singer" starring Al Jolson was released. The plot follows the story of a Jewish boy growing up on the Lower East Side and the conflict he experiences between his family and the world around him. His father, a cantor, wants him to sing religious songs. He instead chooses to pursue a career on Broadway, which costs him his relationship with his family. Toward the film's end, Jolson's character reconciles with his parents after leading "Kol Nidre" on Yom Kippur.

Last year on this day, this was one of the most popular news stories on our site: In Israel, a chicken farm released special-edition eggs to mark egg-related Talmudic milestone. 
A child rides his scooter through the streets of Jerusalem on Wednesday, when non-emergency vehicles were banned in observance of Yom Kippur. Even in secular Tel Aviv, the usually chaotic city showed a tranquil side.
–––
Thanks to PJ Grisar, Rina Shamilov and Talya Zax for contributing to today's newsletter.
You can reach the "Forwarding" team at [email protected].