Forwarding the News
Top prize for profile of Leonard Cohen's 'Hallelujah' + Former student says Y.U. shows hypocrisy with LGBTQ case
Highland Park klezmer band returns after mass shooting, bitter bagel battle boils over in Ohio, Phoenix to get Holocaust museum, Howard Stern compares Kanye to Hitler, & Iron Maiden's Yiddish rock song.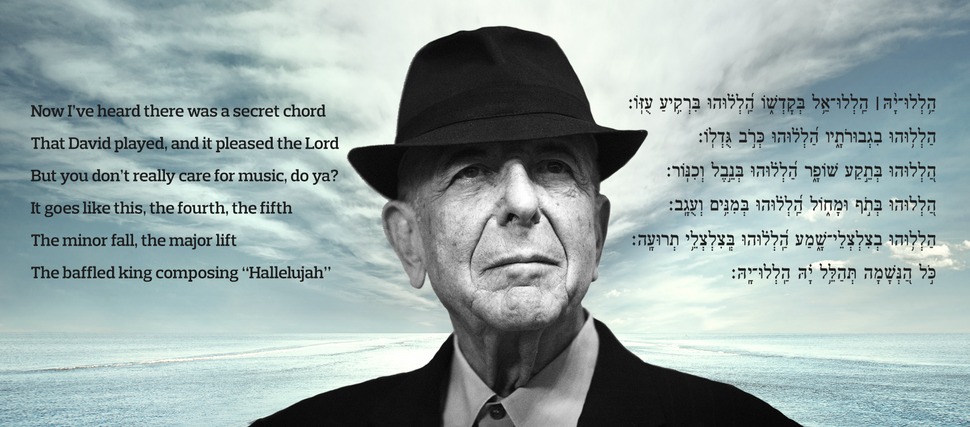 This article is part of our morning briefing. Click here to get it delivered to your inbox each weekday.
How Jewish is Leonard Cohen's 'Hallelujah?'
Our culture reporter, PJ Grisar, discovered "Hallelujah," like many millennials, by way of the movie "Shrek." But as he absorbed the song's ubiquity, he began asking around about its Jewish pedigree.
He interviewed the cantor of Leonard Cohen's home synagogue, Cohen's rabbi, the manager of his estate and the journalist who literally wrote the book on "Hallelujah." Grisar spent months reporting and constructing a spiritual profile of a man whose life was as holy and earthly as this, his most famous song. "Its legacy is a messy chorus made up of countless voices," he writes. "A soundtrack to life's minor falls and major lifts."
Wednesday night, the Religion News Association awarded PJ's story the top prize in feature writing, a category whose other winners were writers for Newsweek and The New York Times. The judges declared it a "tour de force," saying it was "impressive not only for its breadth and depth of reporting, but also for the beauty of the writing. Simply put, this entry hits all the high notes, weaving together both the sacred and the secular into a long-form piece of feature writing that rises to the top of this competition."
Accepting the award, PJ thanked his editor, Adam Langer, crediting him with the idea of  structuring the narrative "in nine verses." 
"I'd like to thank Leonard Cohen, of course, and my parents, and Shrek," he added. "If you know you know."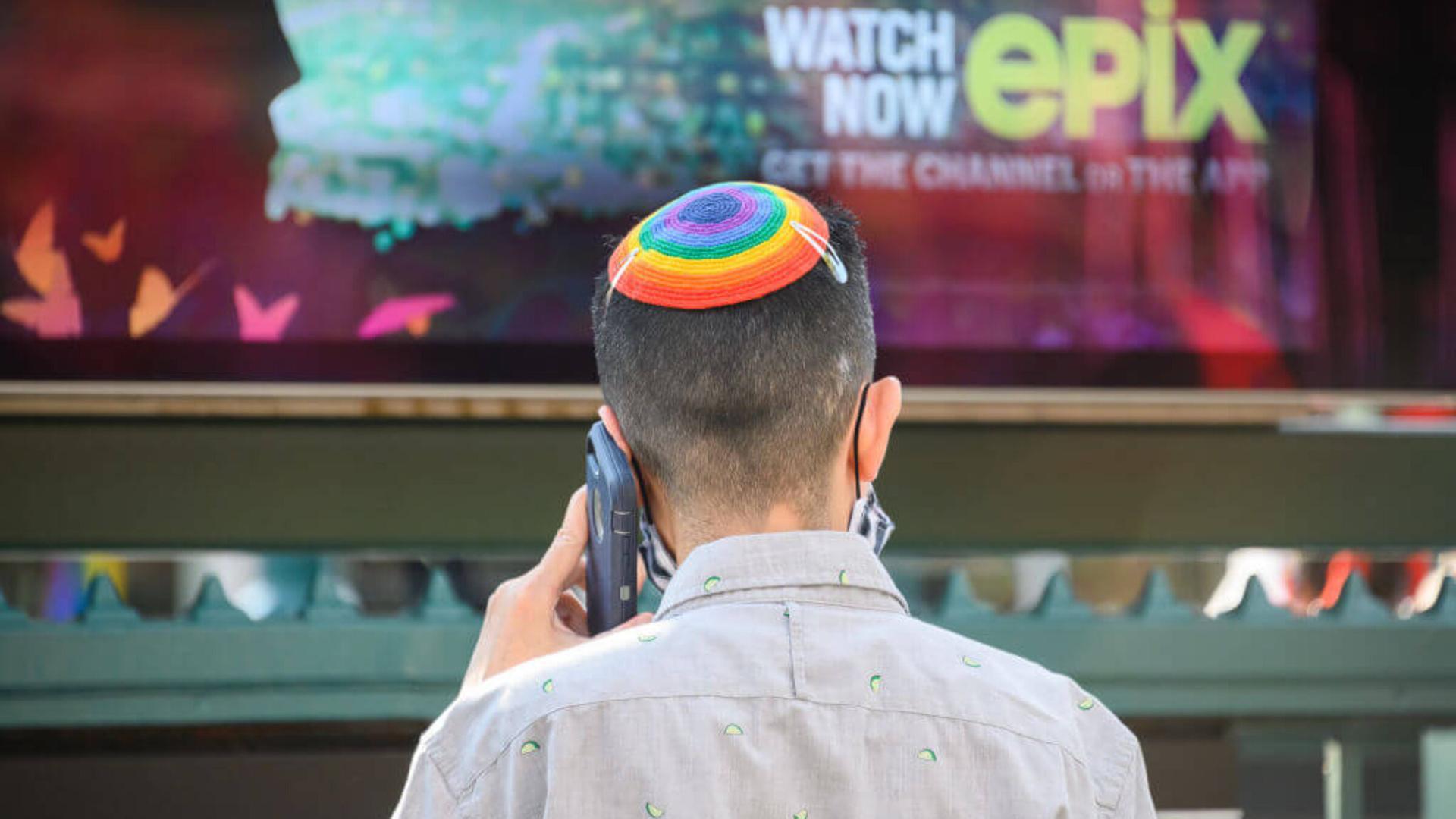 Opinion | Yeshiva University says it loves its LGBTQ students. Its behavior says otherwise: Y.U. has been ensnared in a legal battle over whether to recognize an LGBTQ student club. School officials have repeatedly professed to welcome students, regardless of sexual orientation or gender identity, yet continue to resist the club's existence, citing "Torah values." Cheryl J. Prince, a former student at Y.U., says this suggests some progress from the 1980s, when there were not even such professions of tolerance. Still, she writes, "telling students you are doing your best to welcome them while you shut down all clubs in order to exclude them is not love — it's gaslighting." Read her essay ➤
Three months after mass shooting, klezmer band returns to Highland Park: The Maxwell Street Klezmer Band became an unwitting symbol of the July Fourth tragedy because one of the first videos to circulate on national news sites showed it beginning to play at the parade — and then realizing something was terribly wrong. Their presence was especially powerful to those who knew that about half of Highland Park's population is Jewish and worried that the shooter was motivated by antisemitism. The band will be performing Sunday night. Read the story ➤

And on a personal note: Today is "Back to the Future" Day – every Oct. 21 – when fans of the time-traveling trilogy celebrate the date when Marty McFly blasts to the future. I'm one of those obsessive fans, but for me the day is as much about Jewish mourning as about the movie. Read my essay ➤
Forwarding the News is now also available on our website. Click on the blue button below to share it on social media or send to friends.
WHAT ELSE YOU NEED TO KNOW TODAY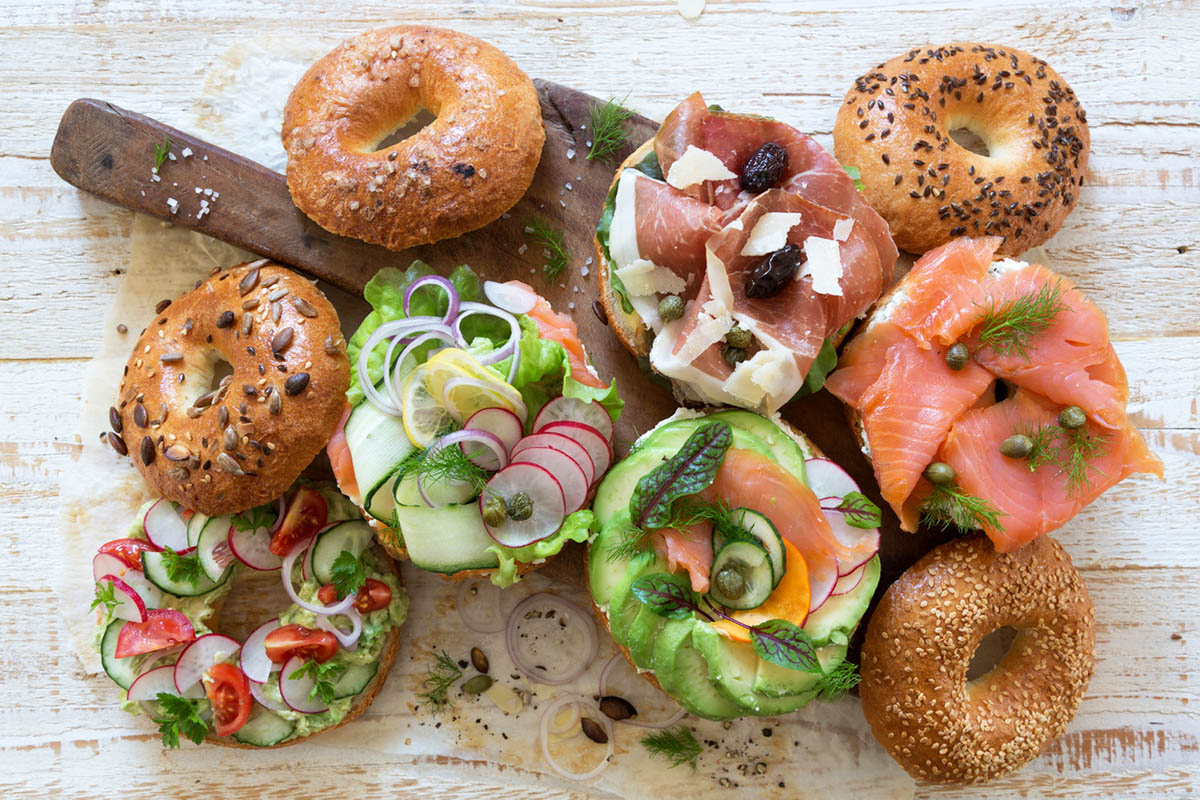 🥯  The headline of the day award goes to this story: "A bitter battle between two bagel shops boils over in Columbus." Come for the lawsuit and restraining order, stick around for the $800,000 in total damages. (JTA)
⚖️  A man accused of helping find weapons for the gunmen who attacked the Charlie Hebdo magazine offices and a Jewish supermarket in France in 2015 was sentenced to life in prison Thursday after his appeal trial. (Times of Israel)
🤝  Shelley Greenspan, the White House Jewish liaison, visited New York City on Thursday. Accompanied by U.S. Rep. Grace Meng, Greenspan went to Queens College for a chat with local rabbis and other Jewish leaders, and met with women in Kew Gardens Hills. (Twitter)
🖼️  Downtown Phoenix is getting a Holocaust museum. The 17,000-square-foot facility is expected to open in late 2025 and include artwork by Robert Sutz, who has created more than 145 sculptural busts called "life masks" and pastel portraits of survivors, liberators, and righteous gentiles. (Hyperallergic)
✝️  Two Catholic priests killed by Nazis while ministering to the dying during World War II were beatified by Pope Francis this week in Italy. (Catholic News Agency)
🎶  Gene Simmons, the lead singer for KISS, said in a new podcast that he felt he had to downplay his Jewishness when he launched his music career. "I was born Chaim Witz, and I understood that that didn't work," he said on the show "Howie Mandel Does Stuff." "I've gotta be a chameleon of sorts. Basically, dress British, think Yiddish." (iHeart)
Quotable ➤ "Kanye used to be fun crazy. Now he's like Hitler." – Howard Stern on his Sirius XM radio show.
What we're watching this weekend ➤  Christian Bale, Margot Robbie and John David Washington star in "Amsterdam," a new movie in theaters that dreams of a Black-Jewish alliance. Its most fanciful conceit, writes PJ Grisar in a review is "that white supremacy, fascism and the threats to American democracy can be countered by the sheer force of friendship."

Long weekend reads ➤  At 13, she fled the Nazis. At 95, she runs a storied bohemian hotel … The wimpel, a strip of fabric created from an infant's circumcision cloth for use as a Torah binder, is now used for new traditions … Scrolling through old want ads in Israel: Pimps and Ashkenazi cooks needed.
Was this newsletter forwarded to you or are you reading it on our website?
Receive it in your inbox each morning by clicking the blue button below.
Pope Sylvester I and Emperor Constantine. (Wikimedia)
On this day in history (335): The Roman Emperor Constantine the Great prohibited Jews from purchasing and circumcising enslaved Christians. Constantine, a convert, normalized Christianity within the Roman Empire: He enacted laws ensuring that Christians could practice their faith without fear of oppression, returned confiscated Church property and oversaw the construction of the Church of the Holy Sepulcher and Old St. Peter's Basilica. He also passed several laws harmful to Jews, including regulations preventing Jews from proselytizing and  attacking those who had converted to Christianity. 

Last year on this day, our colleagues at the JTA reported that Manhattan's venerable Park East Synagogue fired its longtime assistant rabbi. Rabbi Benjamin Goldschmidt has since opened his own shul nearby.
Many of us are familiar with Iron Maiden's classic heavy metal song, "Children of the Damned" … but have you ever heard it sung in Yiddish? Enjoy!
–––
Thanks to Nora Berman, PJ Grisar, Rukhl Schaechter, Rina Shamilov and Talya Zax for contributing to today's newsletter. You can reach the "Forwarding" team at [email protected].