Forwarding the News
'Silence is complicity': Biden speaks out against antisemitism at White House Hanukkah event
The New York Times' swastika-shaped crossword explained, 'Zoombombing' religious services can lead to jail time, the missing women in Hanukkah a cappella videos, a new method to track antisemitism, and the Jewish angle to Harry & Meghan's next Netflix series.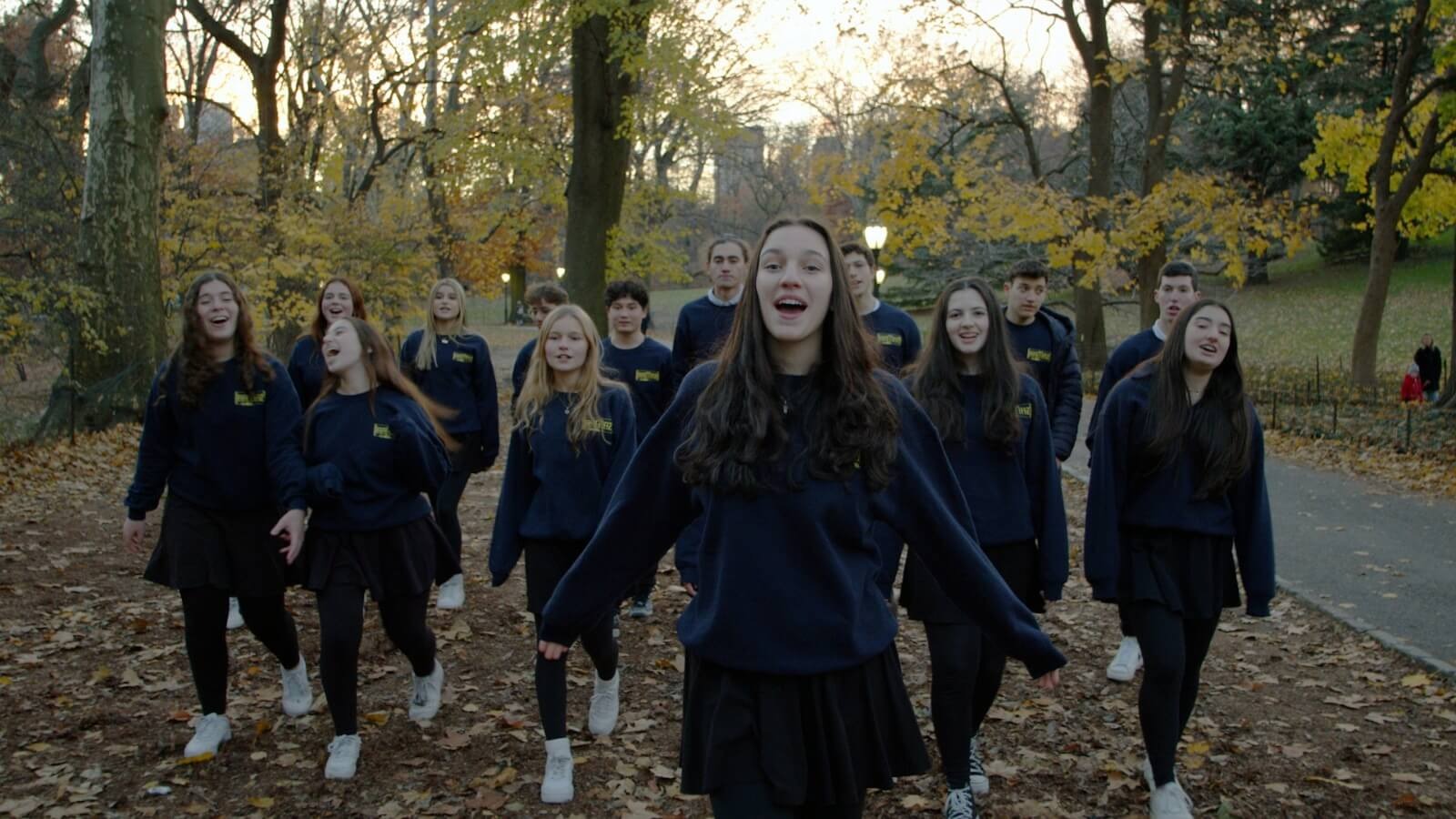 This article is part of our morning briefing. Click here to get it delivered to your inbox each weekday.
What happened to all the women in those a cappella Hanukkah videos?
You've likely seen the videos on your social media feeds or forwarded to you by your Great Aunt Bessie. Popular songs rewritten with Jewish lyrics and turned into slick numbers by groups like the Maccabeats and Y-Studs can rack up millions of views. When it comes to viral holiday content, it often seems like a man's world.

Religious reasons: Under most Orthodox interpretations of Jewish law, men are prohibited from hearing women sing. So Daniel Henkin, who leads a coed group, said that "the moment you include a female singer, much of the Orthodox community will consider it treyf and they won't listen to it." Mordy Weinstein, a founding member of Y-Studs and member of the group Six13 said excluding women, therefore, is a simple business decision. "The smart marketing move and branding move would be to appeal to as many people as possible," he said. "The best way to do that is by making sure that everybody can listen, and that's by having all men." 
Seeing themselves: But Weinstein acknowledged that this can be difficult for women to accept. "If you're raising daughters in a Jewish community and you want them to feel a sense of belonging," he said, it's important that they feel "represented visually," adding: "It would be so important for a little kid to see that they are not marginalized." He said it's not his place to start a new group that includes women, but would be happy to offer advice to someone who wants to.
Where the women sing: Do not fret! You can, right this very minute, see and hear women singing about Jewish holidays online. There are YouTube pages with videos from groups like Tizmoret, Makela and Honorable Menschen. And, as it turns out, there are two new Hanukkah a cappella videos featuring women this year. 
Related: Our Yiddish editor, Rukhl Schaechter, has curated a list of six of her favorite Hanukkah recordings, including songs performed by the Yiddish Philharmonic Chorus and the late folk singer Pete Seeger.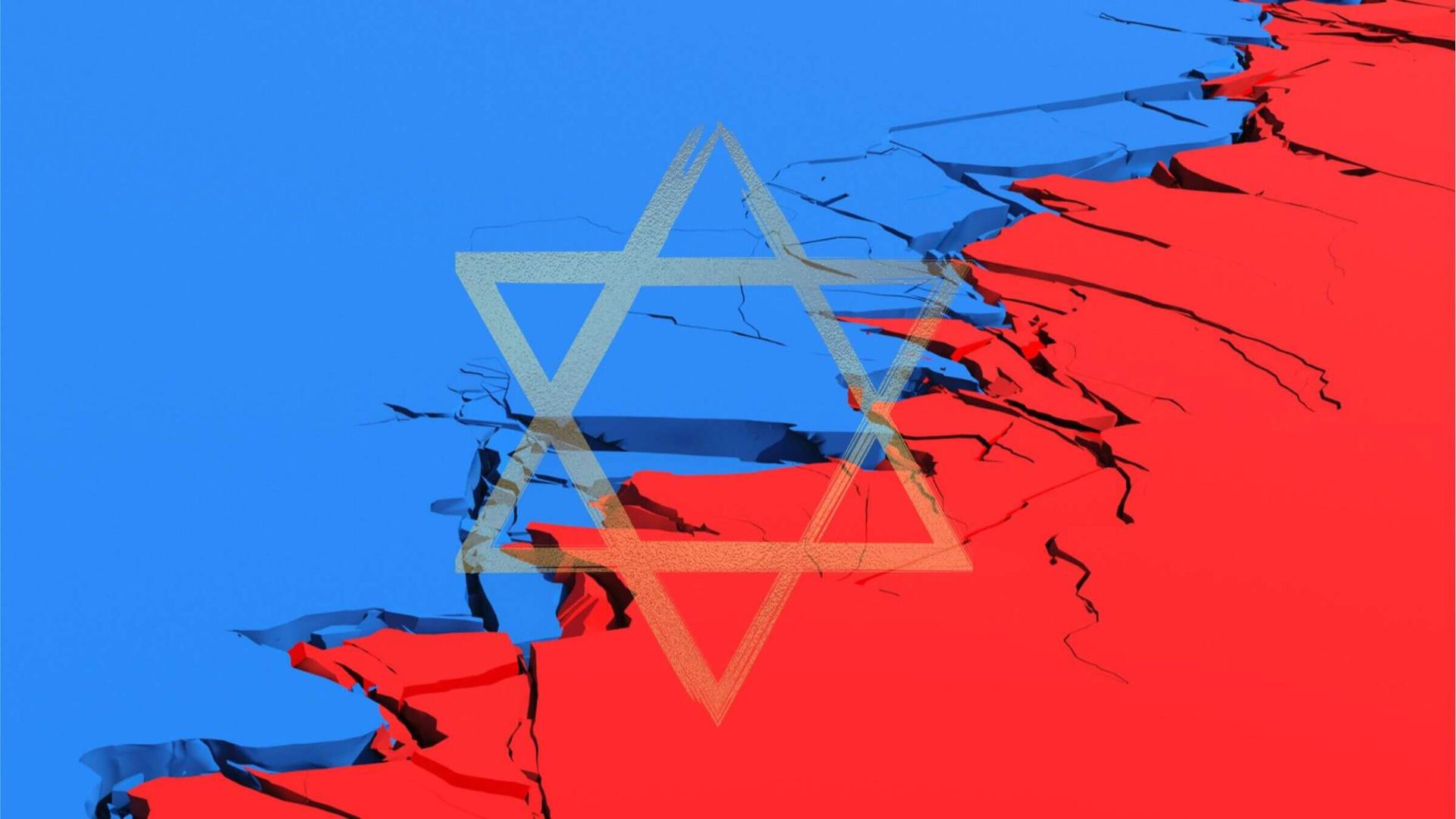 Opinion | It's a new year. Can we please talk about antisemitism in a new way? The American Jewish community relentlessly focuses on dire statistics, and tracking antisemitism is vital work. But in doing that, argues our columnist Rob Eshman, "we often ignore many of the indicators of Jewish security: government policies on hate and tolerance, public attitudes toward Jews, legal protections against discrimination, the status of Holocaust education, policies toward Israel, freedom of worship." He adds: "This isn't a call to look on the bright side. It's a proposal to look at all sides." Read his essay ➤
Related: Jonathan Greenblatt, the head of the Anti-Defamation League, writes in a new opinion essay that in fighting antisemitism, Jews can be our own worst enemies. "We cannot allow the toxic partisanship that has seeped into so much of our society to poison our communal spaces," he warned.
At 89, Cormac McCarthy has created his first Jewish characters — not that it matters: Of the living American novelists old enough to remember World War II, Cormac McCarthy is among the bestselling (with a little help from Oprah, McCarthy's The Road moved 1.4 million copies), the most prize-laden (Pulitzer, MacArthur, etc.), and the most polarizing. In The Passenger and Stella Maris, we meet Bobby and Alicia Western, whose exploits are more compelling than their surname, writes our book reviewer. Read the story ➤
But wait, there's more…
Amar'e Stoudemire, the retired basketball star, invoked Hanukkah and his Jewishness after being charged with misdemeanor battery for allegedly hitting his teenage daughter in the face.


George Washington University found that the school's Students for Justice in Palestine chapter and its leader did not violate any university rules during an October incident in which anti-Zionists posters were placed outside the campus Hillel building.


We've launched a weekly feature for readers hoping to improve their Yiddish skills. Called "Tshikavesn" (Yiddish for "Tidbits"), the short news items are accompanied by an audio version read by our Yiddish editor, Rukhl Schaechter. And you can get the translation of any word by clicking on the text.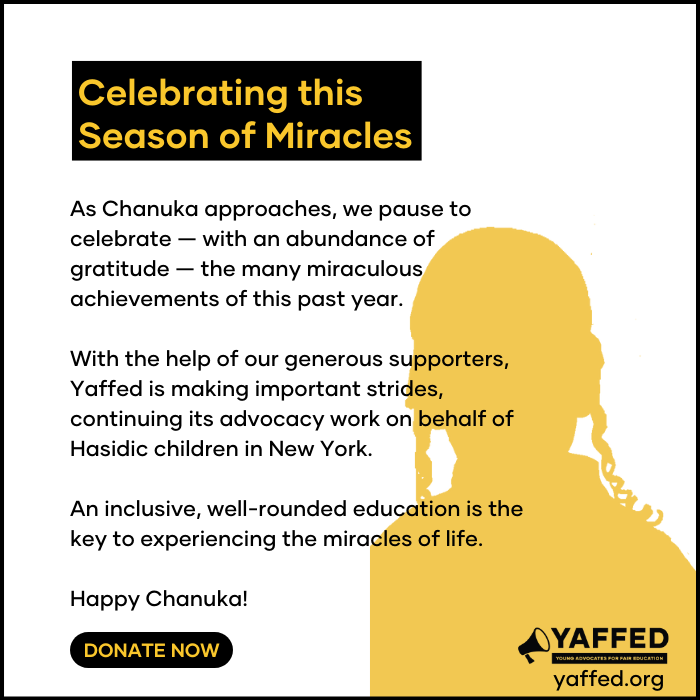 WHAT ELSE YOU NEED TO KNOW TODAY
🇺🇸  At the White House Hanukkah party Monday evening, President Joe Biden urged political and communal leaders to speak out forcefully against antisemitism. "Silence is complicity," Biden told the crowd. "We must not remain silent. And I made no bones about it from the very beginning: I will not be silent. America will not be silent." Special guests at the event included Bronia Brandman, a 90-year-old Holocaust survivor; Rabbi Charlie Cytron-Walker, whose quick thinking ended an 11-hour hostage-taking at a Texas synagogue in January; and Avi Heschel, grandchild of Rabbi Abraham Joshua Heschel. (Forward)
🤷  The New York Times published an exposé Monday showing that much of what George Santos, a Republican elected to Congress form Long Island in November, has said about his resume is untrue. Was he also lying about his Jewish background? (JTA)
💻  "Zoombombing" a religious service – which antisemites have used to interrupt virtual synagogue services and other Jewish gatherings online since the pandemic – can now result in jail time in Ohio, thanks to advocacy by Jewish groups. (JTA)
⚖️  A former secretary at a concentration camp was convicted in Germany of accessory to thousands of murders, in what experts think could be the last-ever Holocaust trial. The defendant, 97-year-old Irmgard Furchner, who tried to flee her retirement home to avoid the trial, was handed a two-year suspended sentence. (AFP)
🫄 Four months after a pregnant New Yorker was shot in the stomach in a terrorist attack near King David's Tomb in Jerusalem, she has been released from the hospital with her baby. (JNS)
♀️  A former Ohio middle school teacher is suing a school district for religious discrimination, alleging she was forced to resign for refusing to address students by their preferred pronouns. (NBC News)
✝️  Pope Francis revealed on Sunday that he had signed a letter of resignation in the first year of his reign in case he were to ever become incapacitated. The pontiff, who has used a wheelchair since May, turned 86 on Saturday. (NPR)
🧩  Among the eagle-eyed players of Sunday's New York Times crossword puzzle who thought its grid resembled a swastika was Donald Trump Jr. who called it "disgusting," especially on the eve of Hanukkah. But a Times spokesperson shrugged it off as "a common crossword design," because of "the rules around rotational symmetry and black squares." Something similar happened in 2017 and, at the time, the paper replied: "Honest to God, no one sits down to make a crossword puzzle and says, 'Hey! You know what would look cool?" (Jewish Chronicle, Twitter)
📺  Prince Harry and Meghan Markle have announced their next Netflix project: a docuseries about seven people who exemplified public service and leadership. One episode will feature never-before-seen interviews with the late Supreme Court Justice Ruth Bader Ginsburg. The series debuts Dec. 31. (Hollywood Reporter)
Quotable ➤  "They have been given a playground of powers; they are high on zeal and euphoria. It is alarming, it is dangerous and it will potentially damage our relationship with the global Jewish world and the international entente and the very future of the state of Israel." – Nachman Shai, Israel's outgoing minister of diaspora affairs, on incoming Prime Minister Benjamin Netanyahu's new government.

What else we're reading ➤  Israeli kids discover 2,000-year-old oil lamp while on an afternoon stroll …. Contemplating a canon of Jewish American films … 'Untraditional' Hanukkah celebrations are often full of traditions for Jews of color.
On this day in history (1903): The Williamsburg Bridge opened. An average of more than 104,000 vehicles, 6,000 cyclists and 5,500 pedestrians travel over the bridge each day. It was designed by Henry Hornbostel, a noted architect who also designed multiple synagogues in Pittsburgh, including Rodef Shalom Congregation, which was listed in the United States' National Register of Historic Places in 1979. 

Last year on this day, our colleagues at JTA reported that students at a Washington, D.C. elementary school were instructed by a librarian to reenact scenes from the Holocaust.
This is not your typical winter holiday: Rabbi Avromy Super of the Chabad of St. Lucia lit the menorah on the beach as around 50 people gathered to watch. "Hanukkah is very busy here on the island," Super said. "We have a celebration every night at another location."
–––
Thanks to Matthew Litman, Jake Wasserman and Talya Zax for contributing to today's newsletter. You can reach the "Forwarding" team at [email protected].