Forwarding the News
Was this campus murder an antisemitic hate crime?
How Wikipedia editors distort the Holocaust, Jewish man shot in L.A. outside prayer services, therapist accused of abusing Orthodox patients, and the secret history of saying 'God bless you' after a sneeze.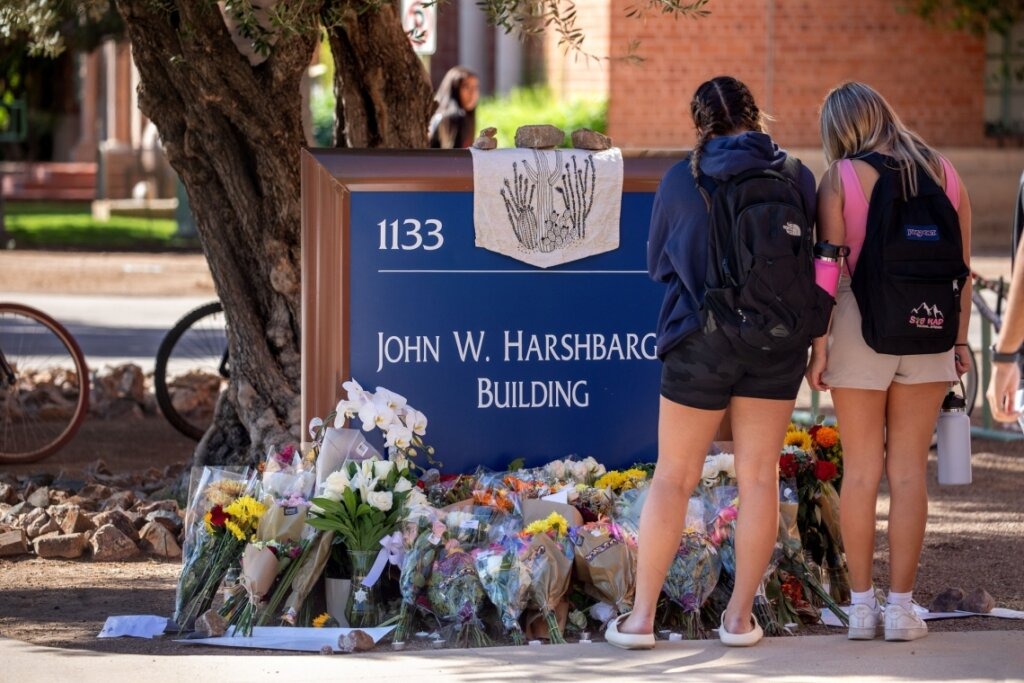 This article is part of our morning briefing. Click here to get it delivered to your inbox each weekday.
Did everyone miss an antisemitic campus murder?
When University of Arizona professor Thomas Meixner was killed in October, it seemed like one more tragic campus shooting.
Then, weeks later, text messages from the alleged killer sent before the shooting were published by a local newspaper. "Kikes should not be allowed to exist anywhere, ever," Murad Dervish, a former graduate student, wrote in one message.
Online research reportedly led Dervish to believe Meixner was Jewish — he was not — making the murder appear to be a crime motivated by antisemitism. Jews on the Tucson campus were alarmed. School officials had known about Dervish's threats since 2021 — and had banned him from campus — but nobody warned Hillel about his antisemitic statements. The shooting would eventually unfold at a building across the street from Hillel on Yom Kippur.
Dervish's threats began after he received a bad grade, and he eventually became convinced that his various misfortunes were the result of a Jewish conspiracy. But local Jews aren't so sure antisemitism was Dervish's primary motive. He had a long history of erratic and violent behavior — he had sexually harassed a student, cursed at faculty and even tried to kill both of his parents.
Our investigative reporter, Arno Rosenfeld, has the details on a story that has only gotten more complicated in the months since the murder.
Nikki Haley's strong support for Israel and religious liberty has endeared her to many in Jewish GOP circles. (Getty)
Opinion | The Jewish case for sending Nikki Haley to the White House in 2024: Haley, the former U.S. ambassador to the United Nations, has long been a vocal defender of Israel; as governor of South Carolina, she signed the first legislation in the country against the Boycott, Divestment and Sanctions movement. Columnist Bethany Mandel argues that foreign policy is just one of three key strengths — the other two being school choice and religious liberty — that should endear Haley to Republican Jewish voters. Read her essay ➤
How one of the giants of jazz composed a hymn for Black-Jewish unity: Dave Brubeck was neither Black nor Jewish. But when he was commissioned to write a work underlining the common struggles of Black and Jewish communities at a moment of friction, he accepted. Gates of Justice, his 1969 opus, draws from cantorial motifs, gospel and contemporary and biblical texts. It will soon be the centerpiece of a three-day concert at UCLA, which will feature a trumpet major playing one of Brubeck's personal shofars. Read the story ➤
But wait, there's more…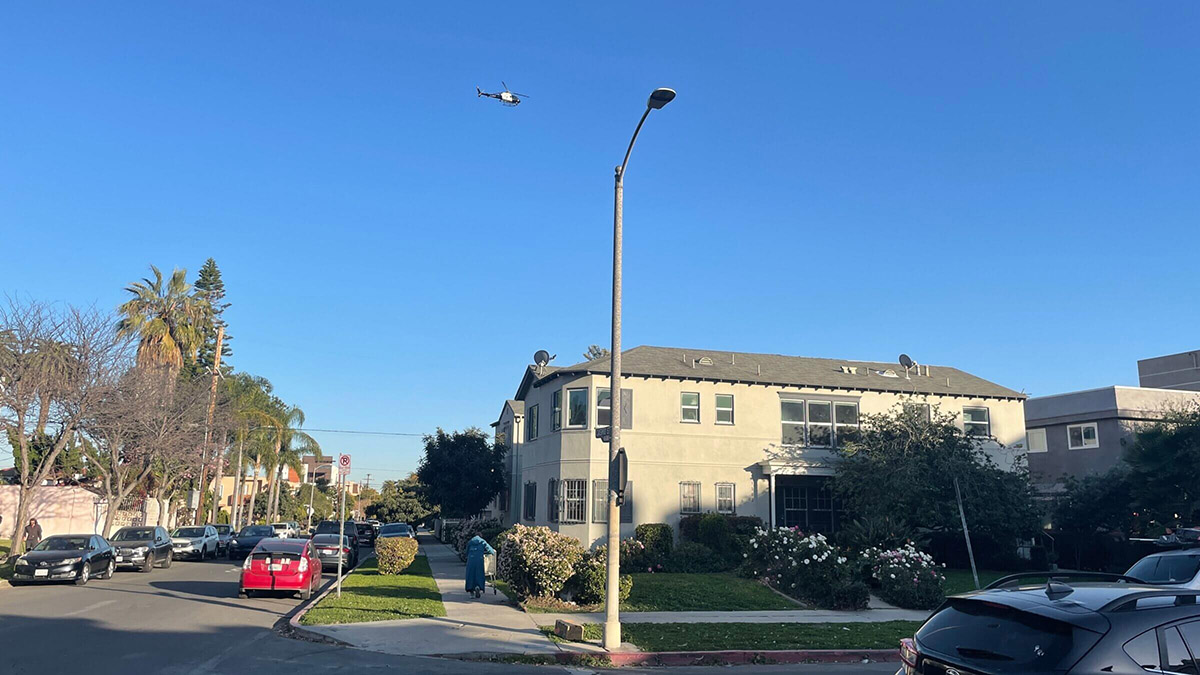 A police helicopter over the area where a Jewish man was shot Wednesday in LA. (Louis Keene)
Spread the word! Invite someone
to sign up for this newsletter.👇
WHAT ELSE YOU NEED TO KNOW TODAY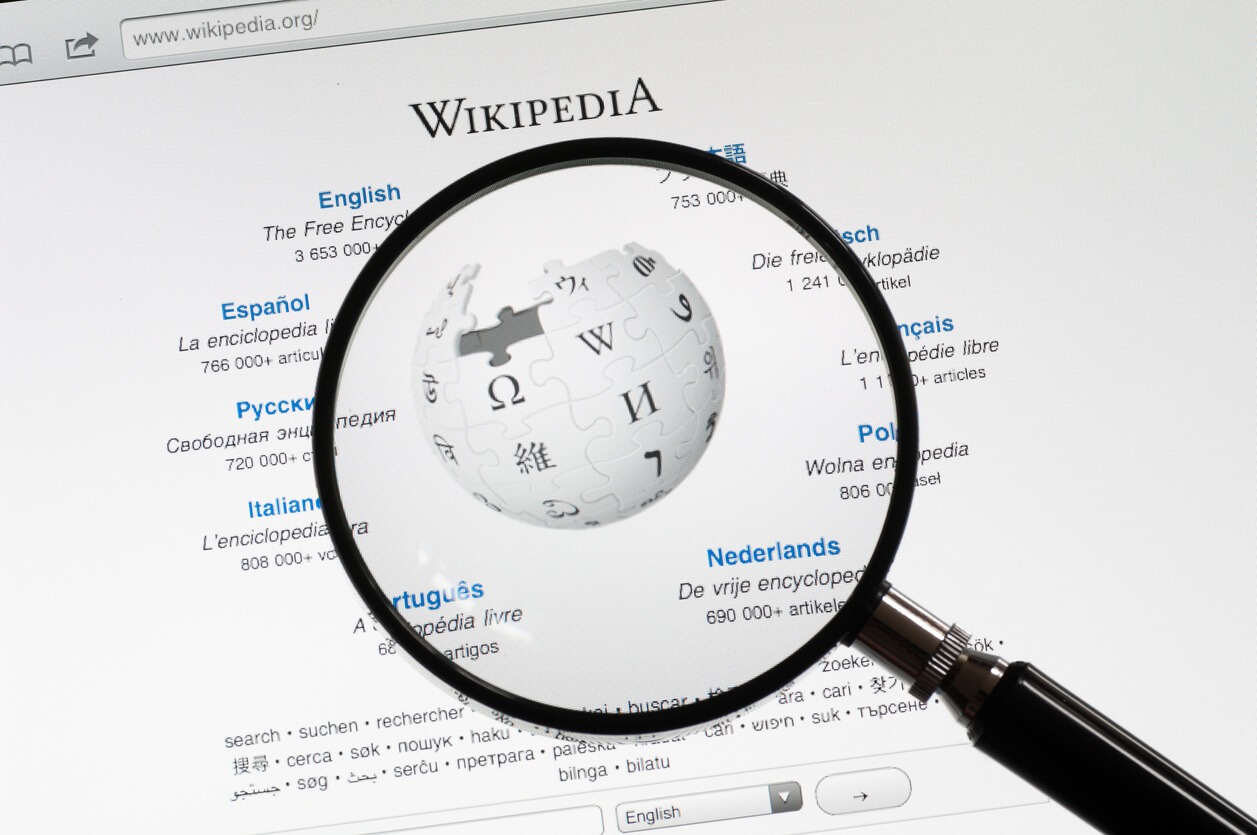 😲 New research shows that Wikipedia favors false or misleading information about the Holocaust. "What I found shocking," said one historian, "was the sheer scale of the phenomenon." (Haaretz)
🚇 New Yorkers are on the hunt for a man known as "The L Train Nazi" who has been photographed drawing the hate slogan "1488," a neo-Nazi code, on the subway. (NY Jewish Week)
👮 Two Orthodox women in Rockland County say their licensed therapist, who is also Orthodox, physically and sexually abused them. "He did a crime that is unrepairable," one said, "and he needs to pay for it." (NBC New York)
😞 A woman was accidentally killed Thursday at a Tel Aviv train station. The deceased, 42, reportedly lost her balance and collapsed onto the track because of a seizure. (Times of Israel)
🤦 Rep. George Santos, the Republican New York congressman who campaigned on a biography that has been revealed to be riddled with lies, was interviewed by police in 2017 as part of an international credit card fraud probe, according to a new report. (CBS News)
⚖️ A new bill proposes more legal protection for religious Georgia residents. LGBTQ advocates worry the measure, if passed, could be used to legally justify discrimination. (Atlanta Journal-Constitution)
🏳️‍🌈 Yair Cherki, a reporter for Israel's Channel 12, has for years guided his viewers into the lives and homes of Israel's Haredi community. This week, he publicly came out as gay, and many in the Orthodox community embraced him. (JTA)

What else we're reading ➤ The unlikely love story of a Holocaust survivor and the daughter of a Nazi soldier … Why students at a Kentucky Christian school are praying and singing round the clock … Here's your chance to date Jewish Bachelorette contestant Jason Alabaster.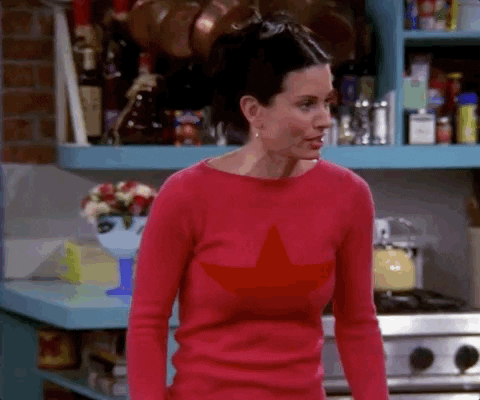 On this day in history (600): Pope Gregory I decreed that the proper thing to say after someone sneezes is "God bless you," reportedly based on the belief that well wishes would help the sneezer avoid becoming sick with the plague. While that phrase has since dominated common parlance, including in the Jewish world, Jews came to the practice of praying for those who sneeze in a slightly more creative way: A well-known interpretation of Torah claims that until the time of Jacob, people died by sneezing and immediately expiring. This teaching led some Jews to follow their own sneezes by saying "God, I await your salvation," and, less dramatically, for a common Jewish response to sneezing to be "may you be healed."
Doug Emhoff, the second gentleman of the United States, is expected to deliver the keynote address today at the BBYO International Convention in Dallas.
Last year on this day, our colleagues at JTA reported on the death, at 73, of Kathryn Kates, who played the babka baker on Seinfeld.

In honor of National Almond Day, check out these Sephardic-inspired almond candies.
Who says Valentine's Day has to be just one day? Enjoy this Yiddish rendition of Elvis Presley's "Can't Help Falling in Love," courtesy of singer Lea Kalisch and Rabbi Tobias Moss.
—
Thanks to PJ Grisar, Arno Rosenfeld, Rebecca Salzhauer and Talya Zax for contributing to today's newsletter. You can reach the "Forwarding" team at [email protected].