The Jewish case for sending Nikki Haley to the White House in 2024
The former governor is a strong supporter of Israel, religious liberty, and school choice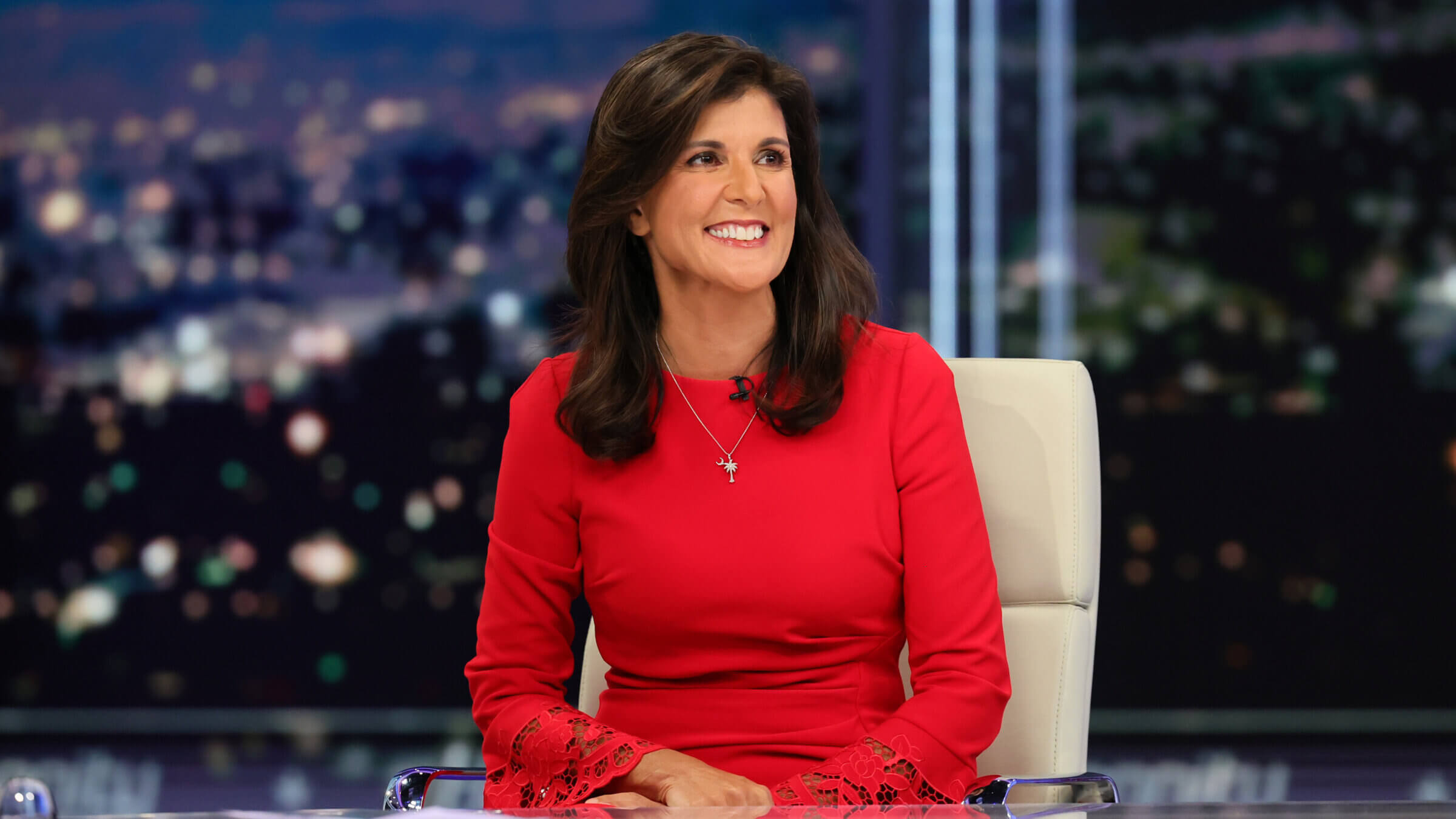 When Nikki Haley announced her run for president yesterday, Danny Danon, a fixture in Israeli politics and chairman of the World Likud, tweeted, "Nikki is a true friend of Israel. I have no doubt that she will always stand by our side. Likewise, Israel will always be the closest ally of the US. Good luck Nikki!"
Similarly enthusiastic was the Jerusalem Boy's Choir, who released a song about the former American representative to the United Nations and South Carolina governor:
Nikki Haley, running for the top
Gonna make America never stop
She's got the drive, she's got the heart
Gonna lead us all, right from the start
She's a leader, she's a fighter
Gonna make the country even brighter
she's our hope
She's got the courage, she's got the might
Gonna make America shine so bright
As the Forward's Jacob Kornbluh has reported, Haley's major backers have in the past included high-profile Jews like philanthropists Sheldon and Miriam Adelson, Bernie Marcus (co-founder of Home Depot), Ronald Lauder (president of the World Jewish Congress), and Charles Kushner (father of Jared Kushner).
What's behind all of the Jewish enthusiasm for a possible President Nikki Haley? In three key areas — foreign policy, school choice and religious liberty — Haley's clear strengths endear her to Republican Jewish voters.
A friend of Israel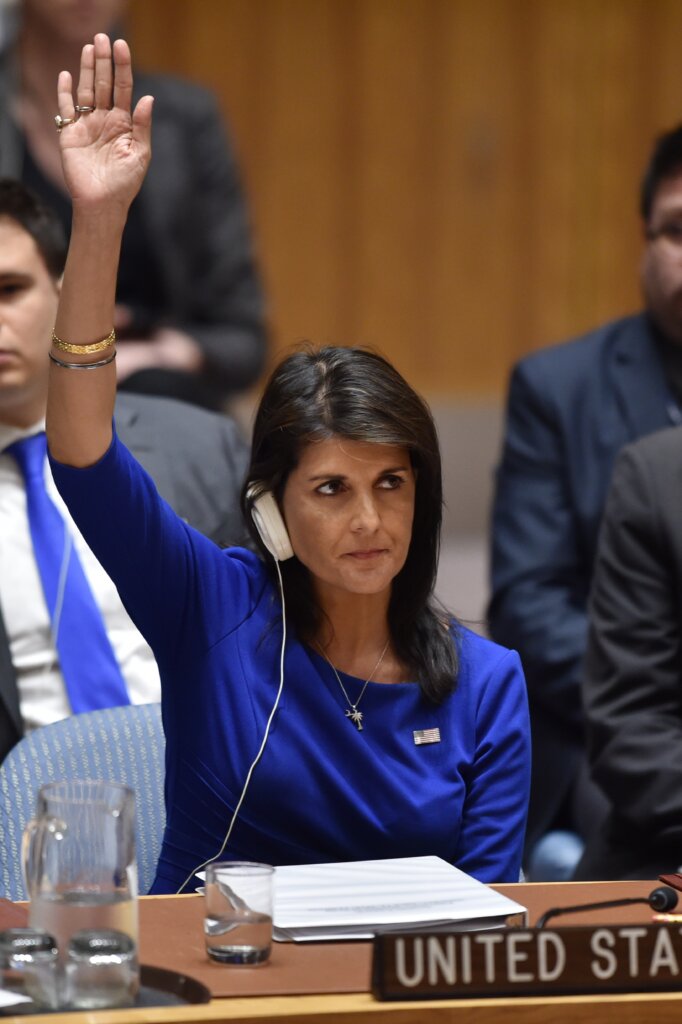 Haley has long been a strong and vocal defender of Israel. Early in her tenure as UN ambassador, Haley declared "a new day for Israel at the United Nations" and vowed that "the days of Israel bashing are over."
She followed through: Haley urged President Trump to move the American embassy from Tel Aviv to Jerusalem, even when other members of the administration opposed the move. And when President Trump made the official announcement, she issued the first American veto in six years at the UN Security Council, defending the United States' right to put our embassy wherever we choose.
In her campaign kickoff speech today, Haley nodded to her support for the Jewish state: "When President Trump nominated me for ambassador to the United Nations, people said I didn't have the experience. Then I went to work. I told the world that America would have the backs of our allies, and for those who did not have our backs, we were taking names!"
Haley's support for the Jewish state spans back to her time as governor of South Carolina, when she signed the first anti-BDS legislation in the country.
This support is a source of a great deal of conservative enthusiasm for Haley. So is her historic support for school choice, the idea that it is parents who should make the educational choices right for their individual children; that their school should not just be chosen by their zip code.
A proponent of liberty
During her time as governor, in 2011, Nikki founded the Original Six Foundation, a nonprofit that offers additional education opportunities to children in rural South Carolina. On May 14, 2012, Haley signed a charter school bill expanding access and strengthening the state's public charter schools. More recently, Haley has made statements in support of school choice more generally.
Parents with children in private schools are likely to be particularly compelled by the opportunity to take their education dollars to the school of their choice. Summarizing its findings into the finances of Orthodox Jewish life at the end of 2021, Nishma Research explained, "In Orthodox community research, the issue of cost has often surfaced as a problem. For example, a broad 2017 Nishma Research survey of the Modern Orthodox community had the cost of Jewish schooling rated as a serious problem by 89% of respondents, ranking it the #1 problem among 27 issues listed."
Because of the financial stress of the Jewish day school system, support for school choice is a key area where a candidate could win strong support among Jewish voters.
And finally, Haley has long been a champion of religious liberty. During her time at the United Nations, Haley delivered a speech at the United States Holocaust Museum describing this value as a core one: "America's respect for freedom of religion informs our foreign policy. It is an overlooked weapon in our modern arsenal of democracy. It is both a good in its own right and a means to protect peace and security."
For conservatives like Haley, religious liberty is fundamental to what it means to be American, something Jews have long understood.
Haley counts Jews with deep knowledge of these issues among members of her inner circle. One of Haley's most effective advisers, her communications director Nachama Soloveichik (disclosure: a close friend), carries with her into her role an intrinsic understanding of what makes Republican Jewish voters tick. Soloveichik doesn't just tick a diversity box, but mirrors Haley ideologically. Liberty, of all kinds, including religious and educational, is a component of that ideology.
In an interview with Jewish Insider this week, Soloveichik was cautiously optimistic about Jewish support for her boss. "Nikki has obviously had a very good relationship with the Jewish community and with folks who care about Israel," she said. "I'm confident that we'll see a lot of folks coming out to support her. But how that shakes out," she added, "we're going to have to see."
Haley is announcing early in the cycle, and with that decision comes possible risk (of running out of cash and steam too early) and reward (cementing early support with more time to build on it).
The enthusiasm of Republican Jewish voters, not to mention friends of the Jewish people and the Jewish state, is well-earned. Time will tell if that enthusiasm translates into overall success for Haley's bid for the Republican nomination and a real shot at the White House.
To contact the author, email [email protected]