Forwarding the News
Israel strikes Gaza + Interrogating an Orthodox version of ChatGPT
Today: Texas shooter displayed neo-Nazi leanings, Israel plans a new electricity scheme for the ultra-Orthodox and a new report on journalists killed by the IDF.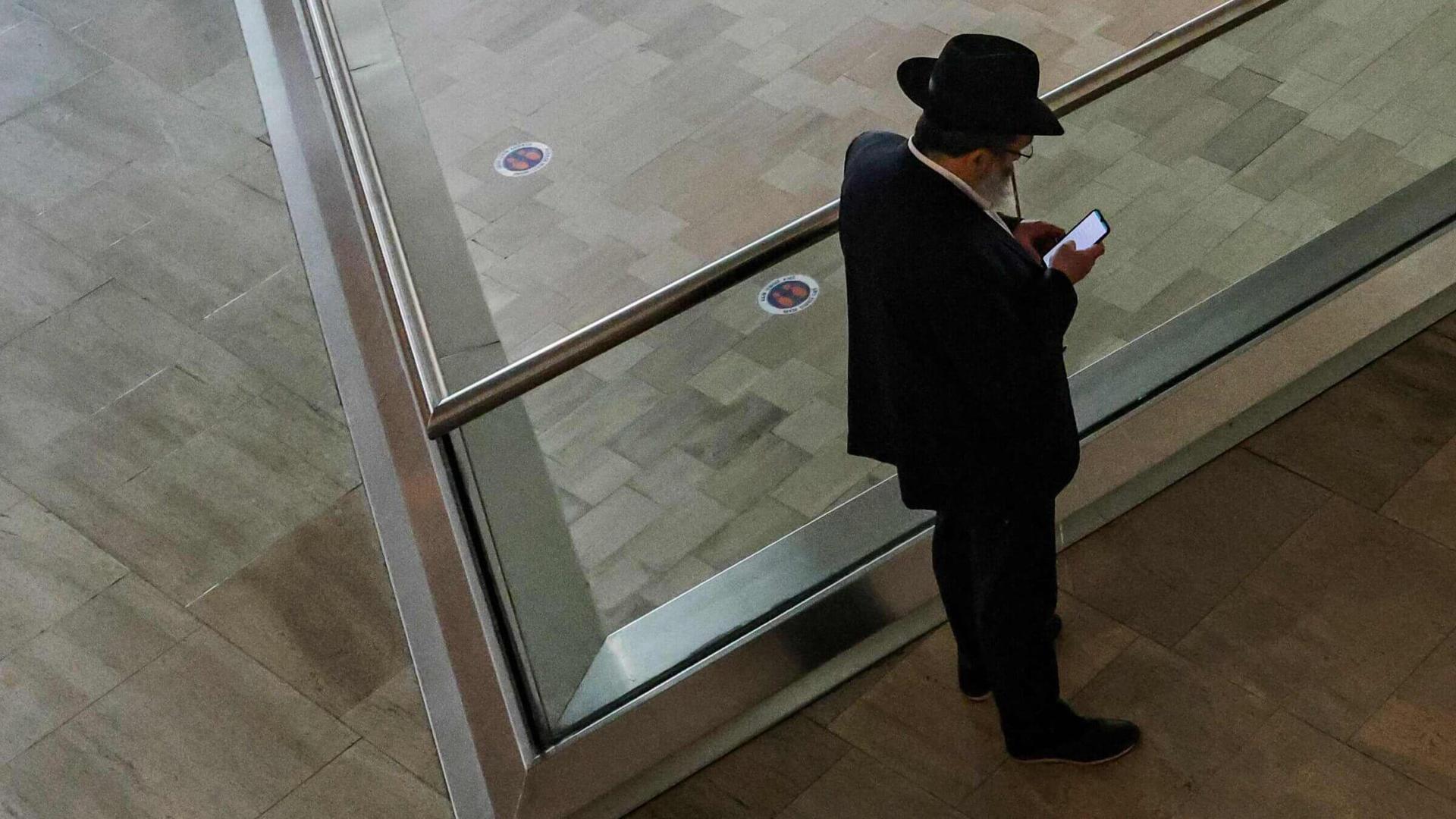 This article is part of our morning briefing. Click here to get it delivered to your inbox each weekday.
Does the Orthodox chatbot think women can be rabbis? FrumGPT, "a text-messaging chatbot loaded up with centuries' worth of Orthodox rabbinic tradition," aspires to put artificial intelligence to work in service of the Talmud, our Louis Keene writes. In an extensive conversation with the bot, here's what he learned.
First, a woman's place is not on the bimah: "The role of a rabbi is reserved for men who have received proper Torah education and smicha," FrumGPT told Louis. Oops: Women serve as clergy in a number of Orthodox synagogues. "The bot's rejection of that change was typical of its answers," Louis writes, "reflecting a hardline traditional sensibility — one that is not sure progressive Orthodoxy is legitimate at all."
It gave confusing information on COVID vaccines: Haredi Jews are less likely to have gotten the jab than their peers in the broader populations of the United States and Israel. Asked whether COVID vaccines were safe, FrumGPT waffled, citing the supposed skepticism of three high-profile rabbis. But one of those rabbis advised followers to consult their doctors, one actively encouraged vaccination and one died in 1995.
It makes mistakes: Like many non-Orthodox AI tools, FrumGPT provided unreliable information with an air of authority. It was wrong about how much matzah one must eat at a Passover Seder and incorrectly identified the week's Torah portion. "We do not pretend to be a definitive source of halacha," the bot's creator told Louis. "It does a pretty good job of reminding the user to consult their own rabbi." Read the story ➤
Protestors honored slain Palestinian journalist Shireen Abu Akleh at a May 2022 vigil in London. (Guy Smallman/Getty)
Report: 20 journalists killed by Israeli military since 2001 and not a single soldier prosecuted. A year after the Palestinian-American reporter Shireen Abu Akleh was shot dead covering clashes in the occupied West Bank, the Committee to Protect Journalists published a report this morning detailing the deaths of 18 other Palestinian journalists and two European ones over the past two decades. All were in the West Bank or Gaza Strip. The report notes that far more journalists were killed in Iraq (almost 300), Mexico (140) and India (68) during the same period. The IDF says the killings, like deaths of all civilians, were subject to "independent and in-depth inspection and investigation mechanisms." But the report's authors say the lack of prosecutions can have a chilling effect on press freedom. Read the story ➤

Mitzvah or shanda? NBA owner grabs ball, annoys MVP. It's rare that a basketball game sparks a Talmudic dispute. But that's just what happened at Sunday's matchup between the Denver Nuggets and the Phoenix Suns, after a courtside scuffle between the Suns' Jewish owner, Mat Ishbia, and Nuggets star Nikola Jokić. Forward sports fanatics Louis Keene and Tani Levitt debated Ishbia's role in the fracas. Reader, I am from Denver and own at least four pieces of Jokić fan gear: Nuggets Nation for life! I mean, see for yourself ➤
Dept. of corrections: Due to an editing error, yesterday's newsletter suggested that King Charles' coronation took place at Buckingham Palace. It was at Westminster Abbey.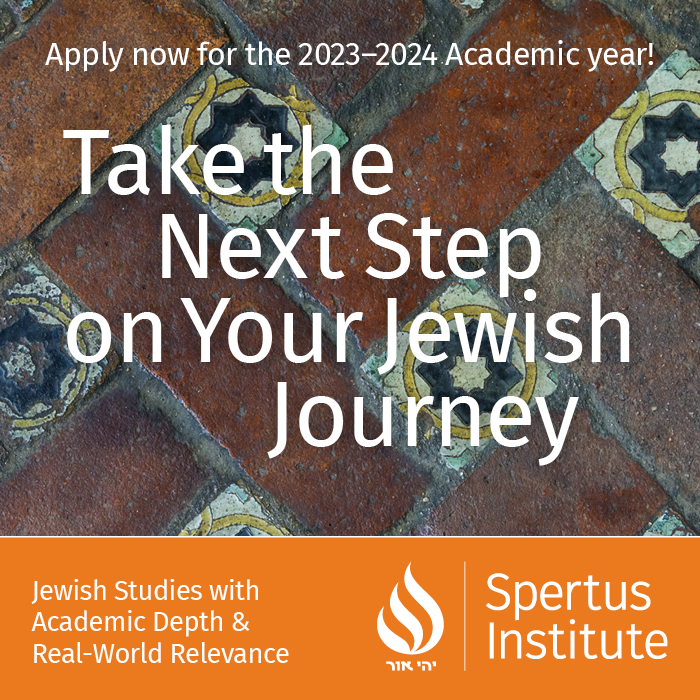 The Jewish Studies graduate programs at Spertus Institute make advanced Jewish learning conveniently available. Taught by skilled and distinguished faculty, the programs are offered in a flexible, part-time format. Courses meet online and during seminars at our award-winning downtown Chicago campus.
Our programs draw students who are involved and engaged. Are you ready to join them?
WHAT ELSE YOU NEED TO KNOW TODAY
Mourners embrace after an Israeli airstrike early Tuesday killed 13 people. (MOHAMMED ABED/AFP via Getty)
👀 Israeli airstrikes early Tuesday killed 13 people in the Gaza Strip, including three leaders of the group Islamic Jihad, sparking fears of war. Israeli authorities said one of the Islamist leaders targeted in the strike had overseen rocket launches against Israel in the past month; Hamas threatened retaliation, calling the assassinations a "great and heinous crime." Palestinian officials said the others killed included a hospital director and his wife and child. (New York Times, Haaretz)
😨 The man who fatally shot eight people at a Texas mall this weekend had an online history of antisemitism and racism. Mauricio Garcia, 33, had shared photos of what appeared to be his chest tattooed with a swastika and the SS lightning bolts. He also posted screeds against racial minorities and women. (NBC)
🇺🇦 Ukraine moved its official celebration of the end of World War II back a day to align with the West over Russia. The United States and Europe mark May 8 as Victory Day, but by the time of Germany's surrender to the allies, it was already May 9 in Russia. Ukrainian President Volodymyr Zelenskyy said from now on, Ukraine would observe May 9 as a celebration of unity with Europe — "the unity of all Europeans who destroyed Nazism." (Reuters)
😧 A teacher at a Florida Jewish school was arrested on charges of inappropriate behavior with children. Scheck Hillel Community School fired the teacher, Eric Givens, 29, who is accused of texting a 10-year-old student at a different school a photo of himself in only underwear, captioned "always wanted to date you." (Local 10)
💡 They're calling it "kosher electricity": Israel's cabinet approved a plan Sunday to create battery banks that can power homes on Shabbat and holidays, creating a workaround for Orthodox Jews whose rabbis prohibit connecting to the national electric grid during those times. (Washington Post)
⚖️ A Navy reservist who praised Hitler was sentenced to four years in prison for his role in the Jan. 6 insurrection. The reservist, Hatchet M. Speed, described Hitler as "one of the best people that's ever been on this earth." He is already serving three years in prison on separate felony charges. (Washington Post, Intercept)
🙏🏻 Two years after a stampede that killed 45 people, some 200,000 Haredi Jews returned to Mount Meron Monday night for the annual Lag B'Omer pilgrimage. The celebrations involved strict crowd-control measures, and a memorial for the victims of the 2021 tragedy. (Times of Israel)
🏃 A Maryland 26-year-old aspires to be the second member of Gen Z in Congress. Joe Vogel, who advocated against BDS in college and grew up in the heavily Jewish town of Rockville, was elected to the Maryland General Assembly in November. (Huffington Post, Maryland Matters)
Mazel tov ➤ To Amy Spitalnick, the new head of the Jewish Council for Public Affairs. Spitalnick is best known for spearheading a successful lawsuit against organizers of the deadly 2017 neo-Nazi march in Charlottesville, Virginia.

What else we're reading ➤ In thrift shopping, a surprising connection to Jewish community … Is Harry Sheezel the "greatest ever male Jewish athlete in Australia"? … 75 years after WWII, sudden nightmares of the Nazis.
A walk through Forward history: Pittsburgh readers, join our archivist, Chana Pollack, for a private tour of our new exhibit at the University of Pittsburg tomorrow, May 10. Learn more ➤
On this day in history (1960): The FDA approved the first oral contraceptive. The birth control pill, which helped catalyze the sexual revolution and the women's liberation movement, was invented in part by biologist and researcher Gregory Pincus. Jonathan Eig, author of The Birth of the Pill, described Pincus in the Forward as "a bomb-thrower, a radical, a guy who would try anything."
The summer of 2023 is set to witness one of the greatest battles of all time: Christopher Nolan's mammoth biopic Oppenheimer and the first Barbie feature film are both being released on July 21. Barbie's first full-length trailer recently drummed up manic anticipation — it's co-written by Noah Baumbach, one of Hollywood's chief Jewish wannabe auteurs. But the game isn't over: Oppenheimer just responded with this, well, bomb. (Sorry.)
—
Thanks to Benyamin Cohen, Lauren Markoe and Rebecca Salzhauer for contributing to today's newsletter. You can reach the "Forwarding" team at [email protected].