News
'Make a difference': Lipstadt decries racism, antisemitism at YU commencement
"Too many people who fight antisemitism do so with a patch on their eye," Lipstadt told the crowd. "They see antisemitism very clearly but only see it coming from one direction, the political direction which they oppose."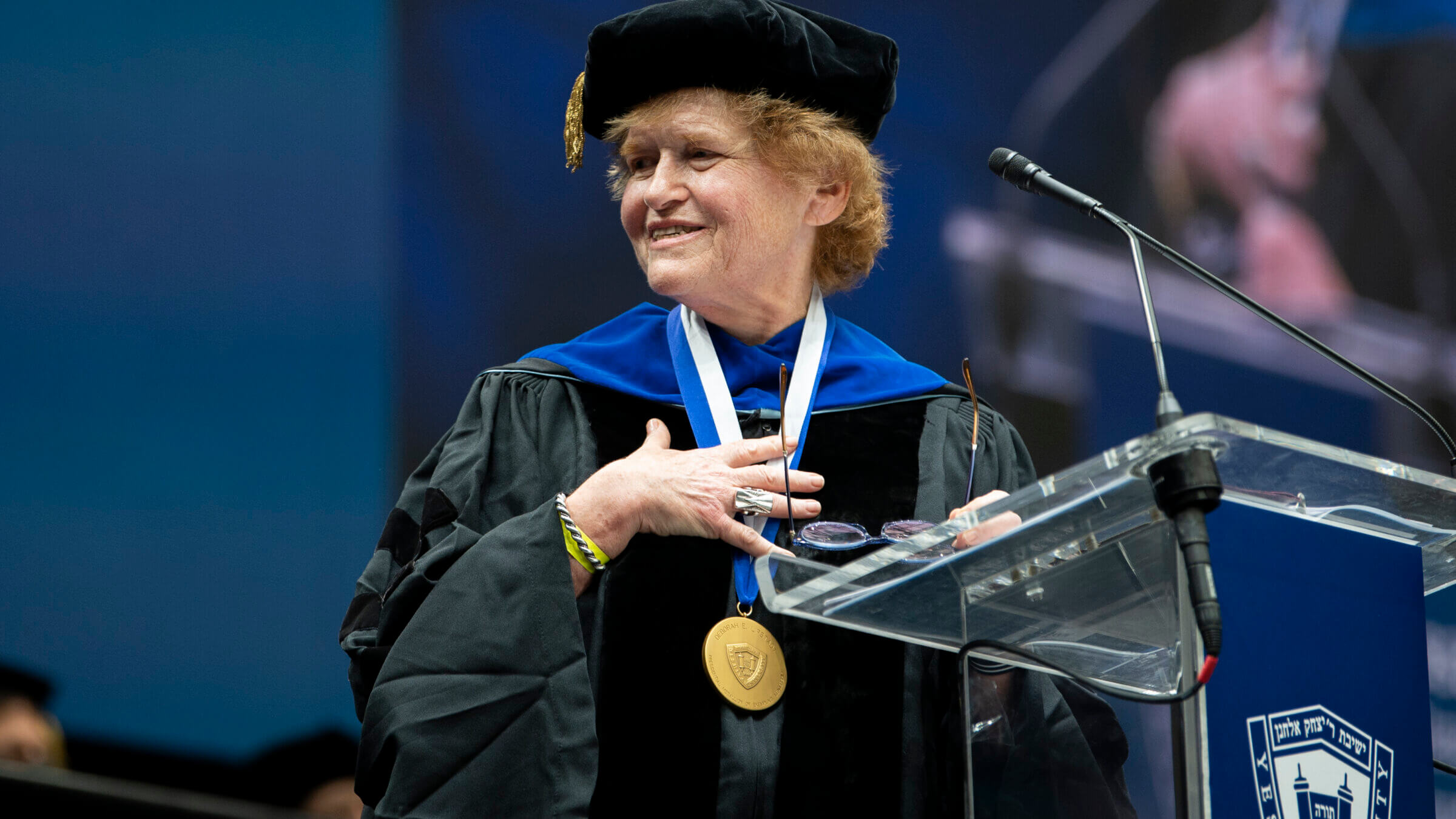 Graduating from Yeshiva University's business school Thursday, Jamilla Pipersburg wasn't expecting the commencement speaker, the nation's first envoy charged to combat antisemitism, to address racism against Blacks. 
But Pipersburg, 29, an Afro Latina whose family is from Belize, was heartened that Ambassador Deborah Lipstadt spoke about the ways in which hatreds intersect.
"This is the right time for someone to be having these conversations, not just about things that happen in the Jewish community but in others and the Black community too," said Pipersburg. "It leaves us all energized to go out there and make a difference."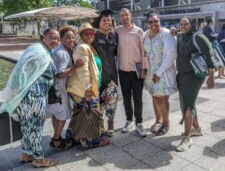 Lipstadt spoke to the nearly 1,700 Yeshiva graduates and their families at Arthur Ashe Stadium in Queens two days after she was sworn into office by Vice President Kamala Harris, and a little more than two weeks after a shooter — who authorities say was steeped in racist and antisemitic conspiracy theories — killed 10 Black people at a Buffalo supermarket.
"Too many people who fight antisemitism do so with a patch on their eye," Lipstadt told the crowd. "They see antisemitism very clearly but only see it coming from one direction, the political direction which they oppose."
Lipstadt called out the extremists on the right and left alike.
She chided those on the far left for perceiving Jews as privileged and financially secure people who can't be objects of prejudice, and ignoring the fact that "there are many Jews who are none of these things." She took those on the extreme right to task for perpetuating the "great replacement theory" to which the shooter in Buffalo subscribed. It falsely posits that elites — and often particularly Jews — are trying to use immigration and the demographic shifts it causes to dilute the political and cultural influence of white Christians.
Lipstadt gave her speech with a Talmud published by the U.S. Army in one hand — the first one of its kind, she said. In her other hand she held a taped-together book of Psalms that had belonged to her mother, "as if one wasn't heavy enough," she joked. But, she continued, "with the job facing me I shall need every bit of support I can muster."
She held these same books at the swearing-in ceremony.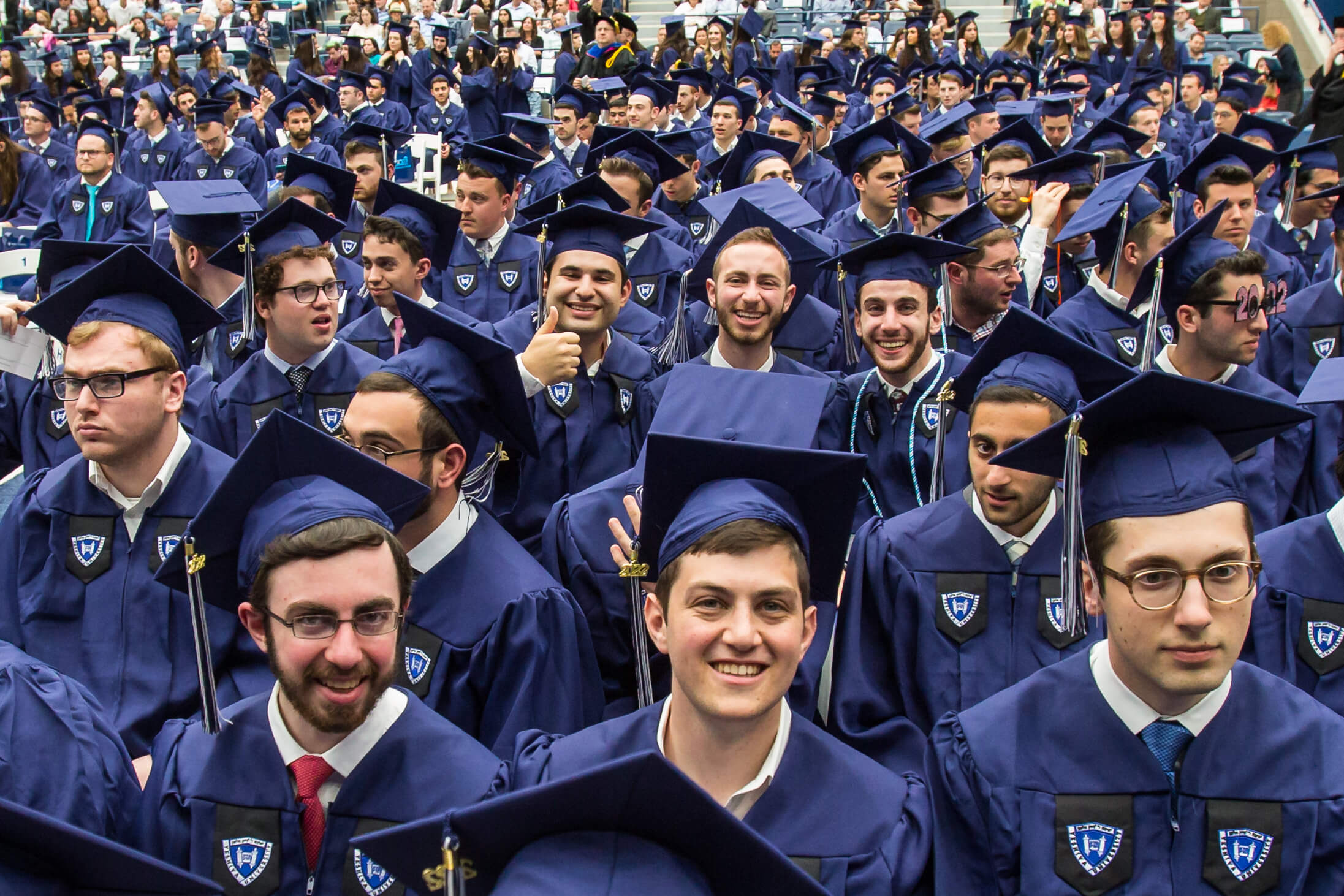 The 91st graduation ceremony at Yeshiva University, Modern Orthodoxy's flagship institution of higher education, took place two days after a gunman killed 21 people, including 19 children, at Robb Elementary School in Uvalde, Texas. They were remembered during the ceremony with a moment of silence. "At this graduation, we honor those who themselves will not have the opportunity to graduate," said Rabbi Ari Berman, the university's president. 
Lipstadt concluded her address: "I know I can count on you to be my earthly allies in this fight. I can only pray that I shall have such allies in the heavens above."
The graduation ended on an upbeat note, with graduates and the university officials joining in a dance party as the singer Simcha Leiner performed the song "Simcha l'Artzecha," which  translates from Hebrew to "Joy to Your Land."