News
New York Gov. Hochul gives Unilever final warning before divesting over Ben & Jerry's Israel boycott
Pro-Israel groups ask why the state hasn't acted on threat to punish Ben & Jerry's for refusing to sell in the West Bank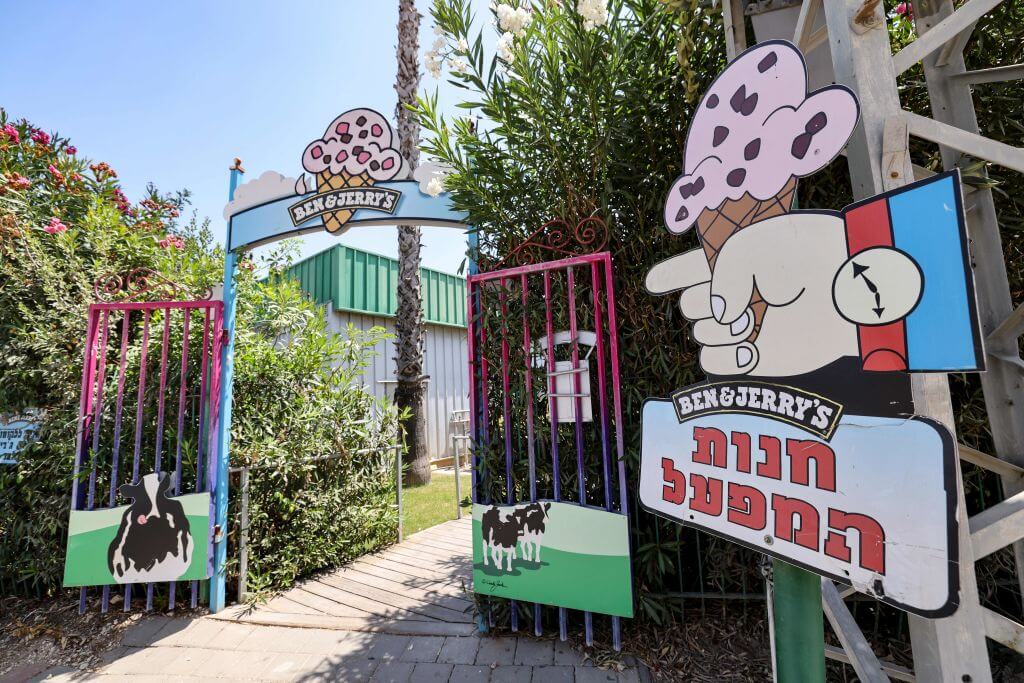 New York Governor Kathy Hochul has given Unilever, the parent company of Ben & Jerry's, a final chance to clarify its position before making a final determination on divesting state funds from the company because of the ice-cream maker's decision last year to end sales in the Israeli-occupied West Bank. But a group of pro-Israel organizations is claiming the state is taking too much time before acting decisively on the matter.  
New York is one of 35 states with laws or executive orders designed to discourage boycotts of Israel by penalizing companies that refuse to do business there. Last November, Hochul issued a 90-day warning letter asking the companies to explain why they should not be barred from New York State investments, in compliance with an executive order signed in 2016 by former Gov. Andrew Cuomo.
In a response letter dated December 14, 2021, David Schwarz, vice president and general counsel of Unilever wrote that the executive order doesn't apply in this case because "Unilever has never expressed any support for the Boycott Divestment Sanctions (BDS) movement" and "Ben & Jerry's has also stated publicly that its action is not part of the BDS movement." He added that Ben & Jerry's "products will remain in Israel and continue to be available in Israel today."
The state's Office of General Services followed up in a letter dated May 6 — a copy of which was obtained by the Forward — seeking clarification and a "detailed explanation" of how the statement and actions taken by Ben & Jerry's last July do not constitute engaging in boycott activity. The letter also requested more details about Ben & Jerry's current business in Israel and the territories and what it plans after that arrangement ends. The contract with the Israeli manufacturer American Quality Products is set to expire in December.
More than a dozen Jewish groups questioned the state's response in a letter directed to Gov. Hochul and Jeanette Moy, the commissioner of New York's Office of General Services on Tuesday. "More than three months have passed since your 90-day deadline. More than 10 months have passed since Ben & Jerry's instituted an antisemitic boycott against Israel, which Unilever refused to override. Consistent with how forcefully other states have responded to Unilever's and Ben & Jerry's boycott, New York must finally take decisive action, and add Unilever and Ben & Jerry's to its boycott list."
Signatories were Americans Against Antisemitism, the Zionist Organization of America, Students Supporting Israel, AMIT, Emunah, Coalition for Jewish Values, EZRA USA National Movement, StopAntisemitism, North American Board of Rabbis, Proclaiming Justice to the Nations, Rabbinical Alliance of America, The Lawfare Project, Israel Heritage Foundation, One Israel Fund, Conference of Jewish Affairs and Americans for a Safe Israel. Rabbi Mendy Mirocznik, executive vice-president of the Rabbinical Alliance of America, said in an interview that his group did not authorize the signature on the letter. 
Arizona and New Jersey have already divested all of their state funds from Unilever. New York's Common Retirement Fund — the third-largest public pension plan in the U.S. — announced in October 2021 that it would withdraw $111 million in actively managed holdings in Unilever.
Hazel Crampton-Hays, Hochul's press secretary, said in a statement that since Unliver's "initial response did not include important clarifying information central to formulating a determination under the Executive Order, last month we requested additional clarification and information to make an evaluation under the terms of the Executive Order."
"Governor Hochul has always been a steadfast supporter of Israel," she added.
Unilever was given 60 days to respond. If the company fails to effectively communicate in writing by July 6 that it has not engaged in any boycott activity, or that it has ceased such actions, the company will be added to the list of 11 companies that the state had already divested from.