Sports
Yeshiva's Ryan Turell weighing 'options' after injury dims draft hopes
His father said he is weighing offers from Israeli professional teams and the G League, the NBA's developmental league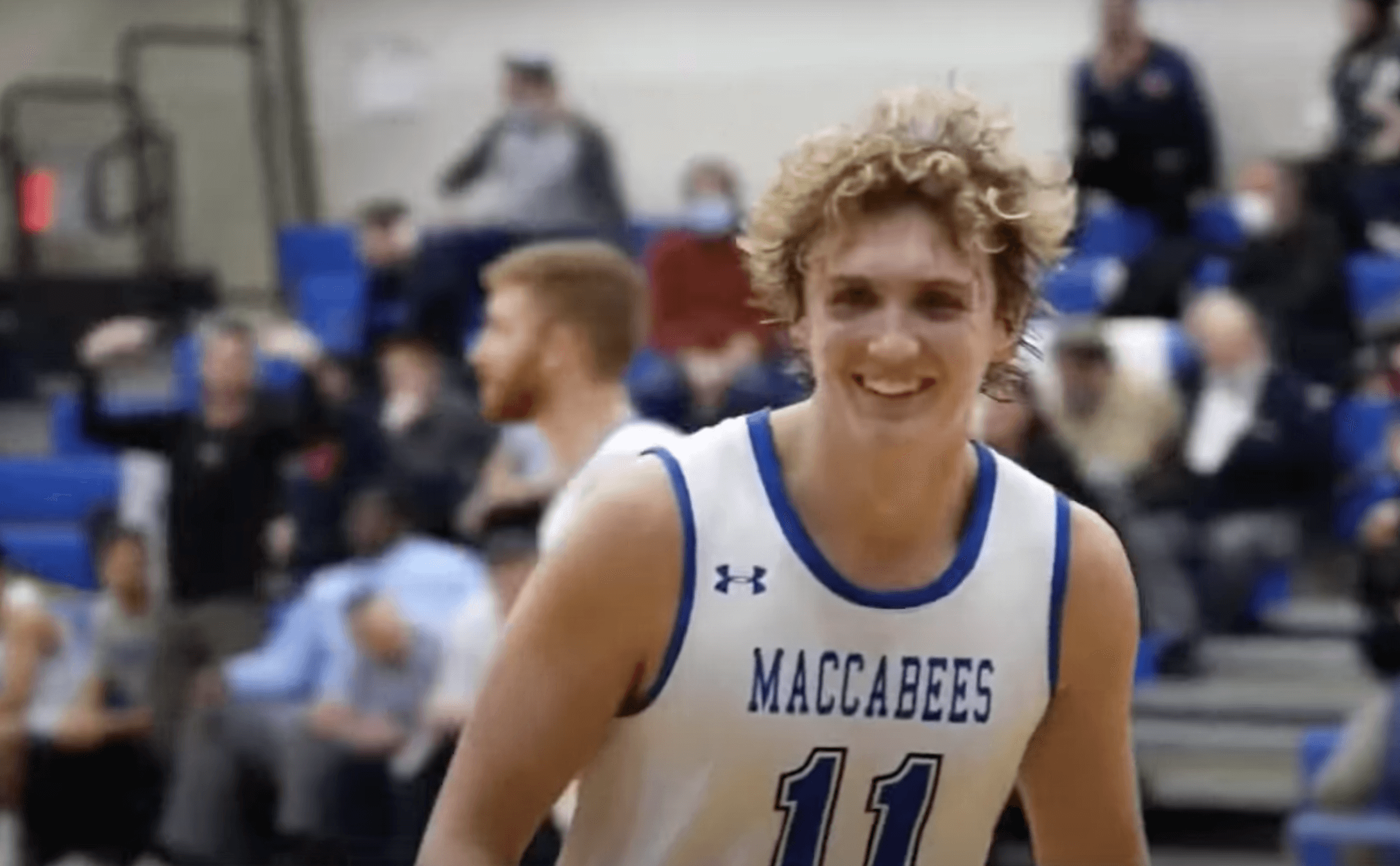 When Ryan Turell, the Yeshiva University basketball legend trying to become the first Sabbath-observant player in the NBA, was not picked in Thursday's NBA Draft, it did not come as a surprise to most observers.
Turell, who was named the National Association of Basketball Coaches' Division III player of the year after leading the nation in scoring, went undrafted in all of the two-round mock drafts published this week by ESPN, CBS Sports, SB Nation, and NBA.com.
Due to an injury Turell reportedly sustained during a workout in May, NBA teams were unable to see the Los Angeles-area native in competition against top flight talent. He had been scheduled to appear at the NBA G League combine, a scouting event for prospects not invited to the NBA Draft showcase.
His father, Brad Turell, told the Forward that Ryan was weighing offers from Israeli professional teams and the G League, the NBA's developmental league.
"He has options," Brad Turell said in a Twitter message to the Forward.
Little is known about the injury — Adam Zagoria, a basketball reporter who broke the news on Twitter, initially called it "minor," without offering specifics.  But Turell's father said Ryan was unlikely to be at full strength in time for the NBA's Summer League, which is held in Las Vegas in mid-July.
Before he got hurt, the 6'7" wing held his own against Division I's top college seniors at the Portsmouth Invitational, a showcase in April.
Turell, who averaged 27.1 points per game for Yeshiva last season as the Maccabees stretched their multiseason win streak to 50 games, has said that he would play in games that fell on Friday nights and Saturdays.
But he's remained steadfast in his unwillingness to give up Sabbath observance — even if doing so would increase his NBA chances. In an interview with the basketball website HoopsHype, Turell said that if back-to-back games on Shabbat fell in different cities, he would ask his future team to tell him which game it wanted him available for.
"Being the first Orthodox Jew in the NBA would mean the world to me, and a dream come true, God willing," he told ESPN's Jonathan Givony when he declared for the draft in March, shortly after YU's season ended. "But, just as importantly, it would mean the world to others that never saw this as a possibility."