News
Former Ohio National Guardsman accused of threatening Jewish school charged with selling ghost guns
In a Discord group chat, Thomas Develin allegedly posted a photo of himself holding a handgun captioned: 'I'm at a Jewish school and about to make it everyone's problem'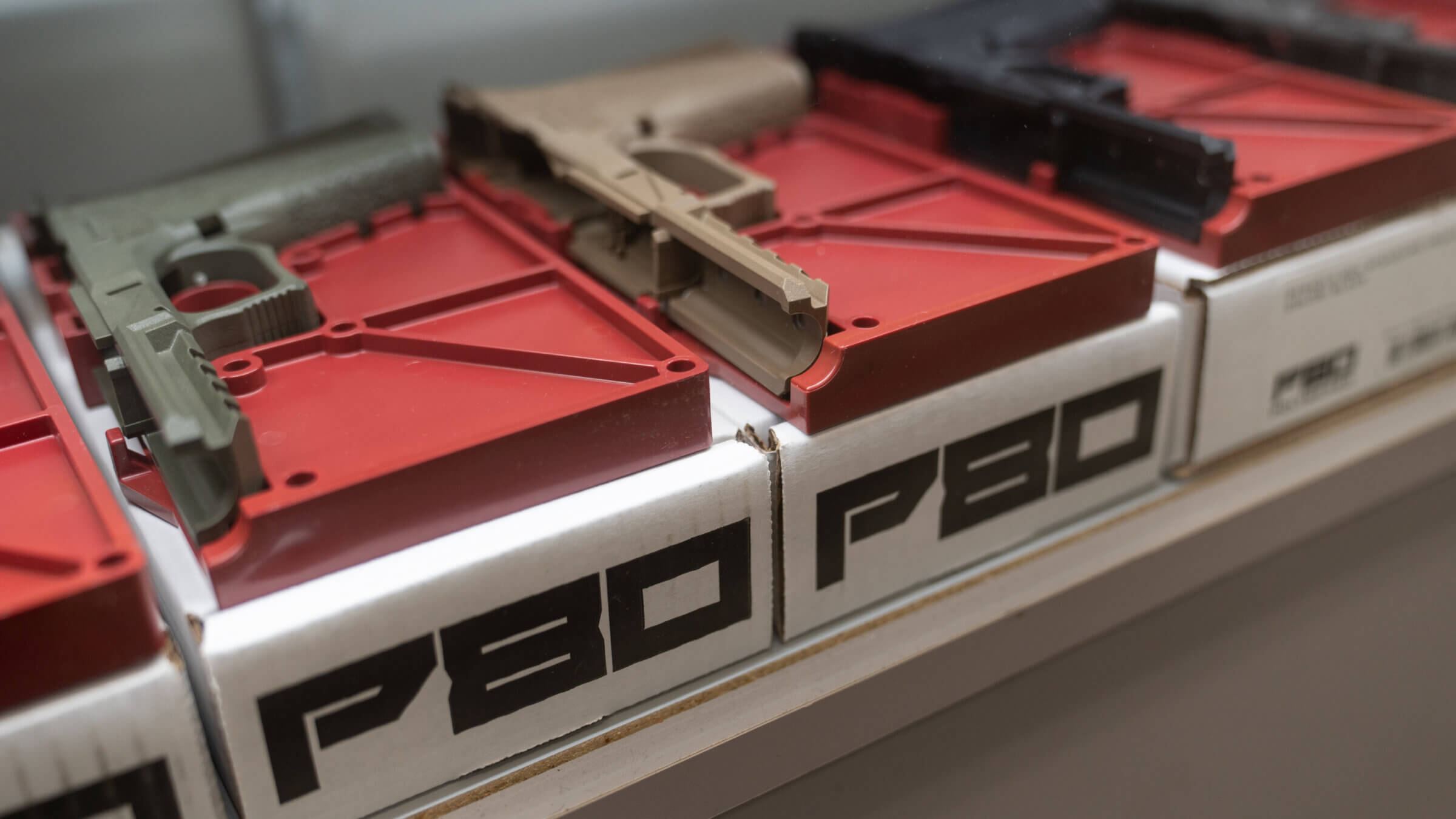 A former Ohio National Guard member charged with making terrorist threats against a Jewish day school in Columbus, Ohio, where he worked as a security guard now faces federal gun charges for making and selling ghost guns, untraceable firearms that lack a serial number.
The federal charges against Thomas Develin, in a search warrant unsealed Monday, follow state charges against him for making terrorist threats. 
Develin worked at Columbus Torah Academy, a Modern Orthodox Jewish day school for students from kindergarten through high school, until his arrest March 31 for allegedly making antisemitic, racist and misogynistic threats on a Discord group chat composed mostly of fellow members of the Ohio National Guard. 
The news, first reported by WSYX, an ABC affiliate, comes on the heels of the recent passage of the most significant gun measure in nearly three decades, spurred by a pair of mass shootings last month at a grocery store in Buffalo, New York, and an elementary school in Uvalde, Texas. Signed into law by President Joe Biden on Friday, the measure did not include more restrictive proposals favored by Democrats, including the requirement of a background check for ghost guns, whose components can be obtained online without passing one.
In the warrant, agents with the Bureau of Alcohol, Tobacco, Firearms and Explosives said that a search of Develin's apartment revealed multiple firearms, as well as a 3D printer used to make ghost guns. Develin allegedly told agents that he started assembling ghost guns in 2020 and intended to sell them.
Joel Marcovitch, the president of Jewish Columbus, told WCMH-TV, an NBC affiliate, Wednesday that he was relieved by news of Develin's arrest, which he said "should serve as a massive wake-up call to the general, wider community of the real threat the Jewish community faces every day."
The Discord posts, which prosecutors in April said Develin admitted to making, show an image of him holding a handgun captioned, "I'm at a Jewish school and about to make it everyone's problem," and another sniffing a rifle captioned, "This one smells like dead Jews." Others deny the Holocaust and threaten violence against students and parents at Columbus Torah Academy. 
According to a signed affidavit, Develin at the time of the postings was enlisted in the Ohio National Guard and employed by Sahara Global Security, a private company that provides several Jewish institutions in the Columbus area with armed guards. The Jewish community there spends about $1 million on security each year, Marcovitch said, to prevent violence.
Develin was arrested the same day as another man, James Meade, who allegedly made cyberthreats on social media against the Columbus Jewish community, and wrote that he would fly a plane into the towers of the local Anheuser-Busch plant.  
Marcovitch said he hopes Develin will stay in jail until the trial. "He can get his day in court and explain himself, his actions, on why he decided to target Jewish children at one of our institutions for his delusion," he said.
In April, the month after Develin's arrest, the Biden administration announced a new rule forcing gun dealers to add serial numbers and banning the manufacturing of some ghost guns, which experts say are the fastest-growing contributor to gun violence in states with strict gun laws.
According to a May report from the ATF, law enforcement recovered 19,344 ghost guns in 2021, a tenfold increase since 2016. 
On Tuesday, New York officials filed two lawsuits seeking to halt the proliferation of ghost guns, signaling a new chapter in Democrat-led efforts to hold the gun industry and its Republican allies accountable for rising gun violence.