News
Bernie Sanders went to 'war' with AIPAC. Now the pro-Israel lobby is pushing back.
'Bernie can't accept the fact that a majority of progressive Democrats in America are pro-Israel,' said Patrick Dorton, a spokesperson for United Democracy Project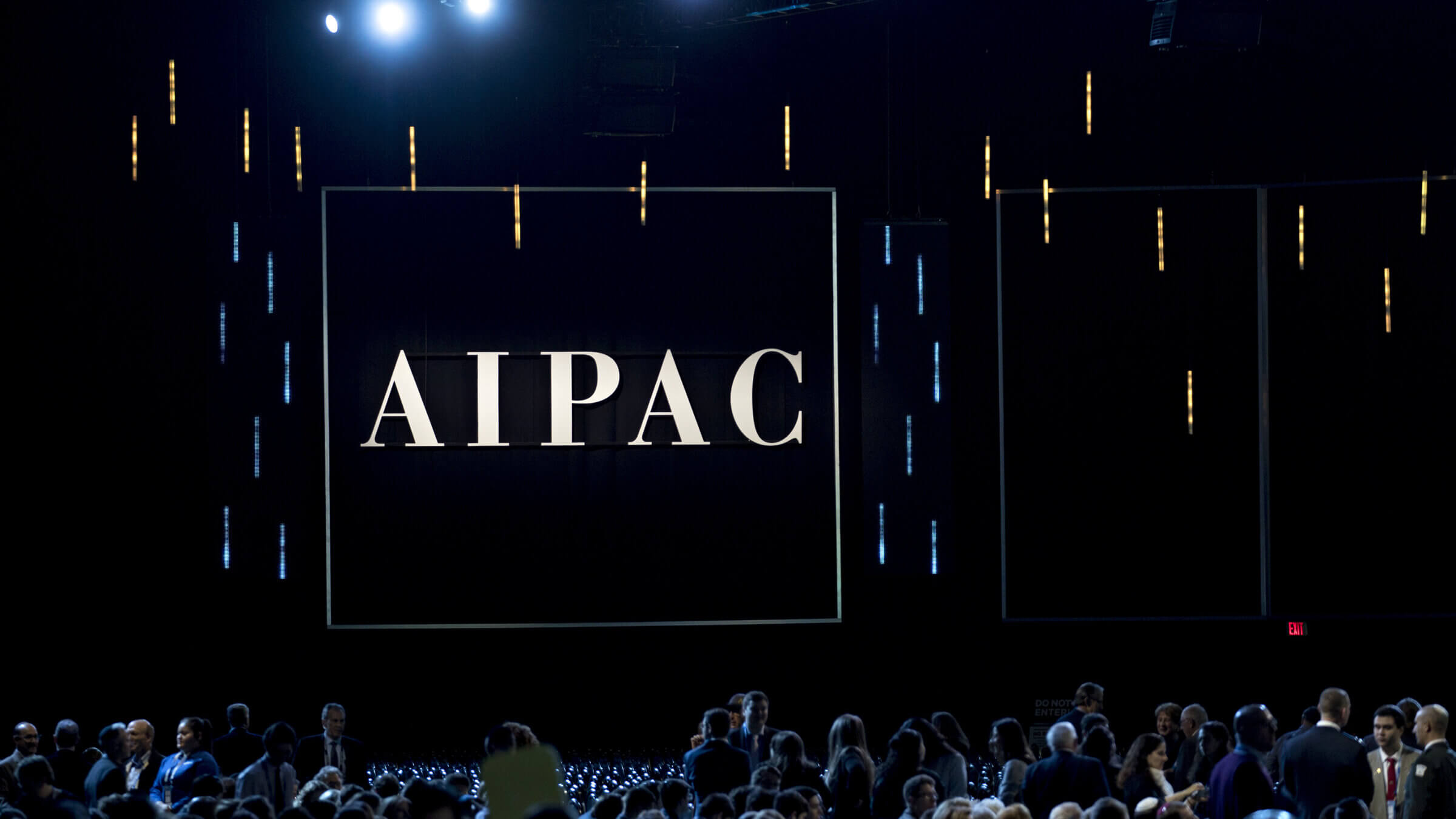 The American Israel Public Affairs Committee (AIPAC) pushed back Thursday against Sen. Bernie Sanders' criticism of their multi-million dollar spending in the Democratic congressional primaries against progressive candidates.
Sanders, an independent senator from Vermont and a progressive firebrand, had declared "war" in May on the pro-Israel lobby for intervening in high stakes primaries that resulted in the defeat of candidates he had endorsed. On Wednesday he doubled down, calling it out in a statement as a "right wing-funded super PAC" aimed at defeating progressives and ensuring the Democratic Party "advances the agenda of powerful corporations and the billionaire class." 
AIPAC officials say they're actually supporting progressives.
"Bernie can't accept the fact that a majority of progressive Democrats in America are pro-Israel," said Patrick Dorton, a spokesperson for AIPAC's super PAC, the United Democracy Project.
United Democracy Project raised $22 million since it was launched last December, including $3 million from Republican megadonors Bernie Marcus and Paul Singer, and Israeli-American mogul Haim Saban, a major donor to the Democratic Party. The group has spent over $11 million in recent months on television ads and mailers in highly competitive races and won most of those battles. AIPAC also launched a political action committee that endorsed 329 Democrats and Republicans, and its members have donated more than $11 million in individual contributions directly to the campaigns of who they identified as pro-Israel. The group asserts that 98% of their candidates have won their primary elections to date. 
Sanders' leveled his most recent criticism of AIPAC as he endorsed Rep. Andy Levin, a Jewish congressman competing with Rep. Haley Stevens in a rare incumbent-vs.-incumbent primary. They seek to represent Michigan's redrawn 11th District, which includes most of  Detroit's Jewish community.
Levin, a member of the House Foreign Affairs Committee, drew the ire of AIPAC and its allies for a bill he introduced last year that would advance the two-state solution and restrict Israel from using U.S. taxpayer dollars to expand or annex settlements in the occupied West Bank. Levin has also publicly defended his progressive colleagues, Reps. Rashida Tlaib from Michigan and Ilhan Omar from Minnesota, who have been accused of antisemitism and openly support the Boycott, Divestment and Sanctions movement. 
"No matter how many misleading statements Bernie makes, it doesn't change the fact that Democratic primary voters are consistently preferring Democratic pro-Israel progressives," Dorton said, calling the candidates endorsed by Sanders "out of step" and "anti-Israel." 
The Super PAC recently purchased $910,000 in its first round of television ads, and AIPAC raised nearly $1 million in earmarked contributions to boost Stevens, who is not Jewish, this year.
Levin had slammed Stevens for accepting AIPAC's endorsement after it announced its backing of more than 100 Republicans who refused to certify the election of President Joe Biden. In a recent interview, Levin said oft AIPAC: "What I really think is happening, and won't work, is a politics of intimidation in the Jewish community to try to tear me down." 
AIPAC spokesperson Marshal Wittmann noted the group is backing this election cycle "scores of other progressives including over half of the Congressional Black and Hispanic Caucus and nearly half of the Progressive Caucus." 
Wittman said "it is very revealing" that while Stevens has received the support of traditional pro-Israel groups, Levin "embraces the support from some of the most hostile and persistent critics of the Jewish state."