News
Avodah denies pressure caused it to fire anti-Zionist activist
The Jewish social justice organization dismissed Anna Rajagopal, who is known online for scathing criticism of Israel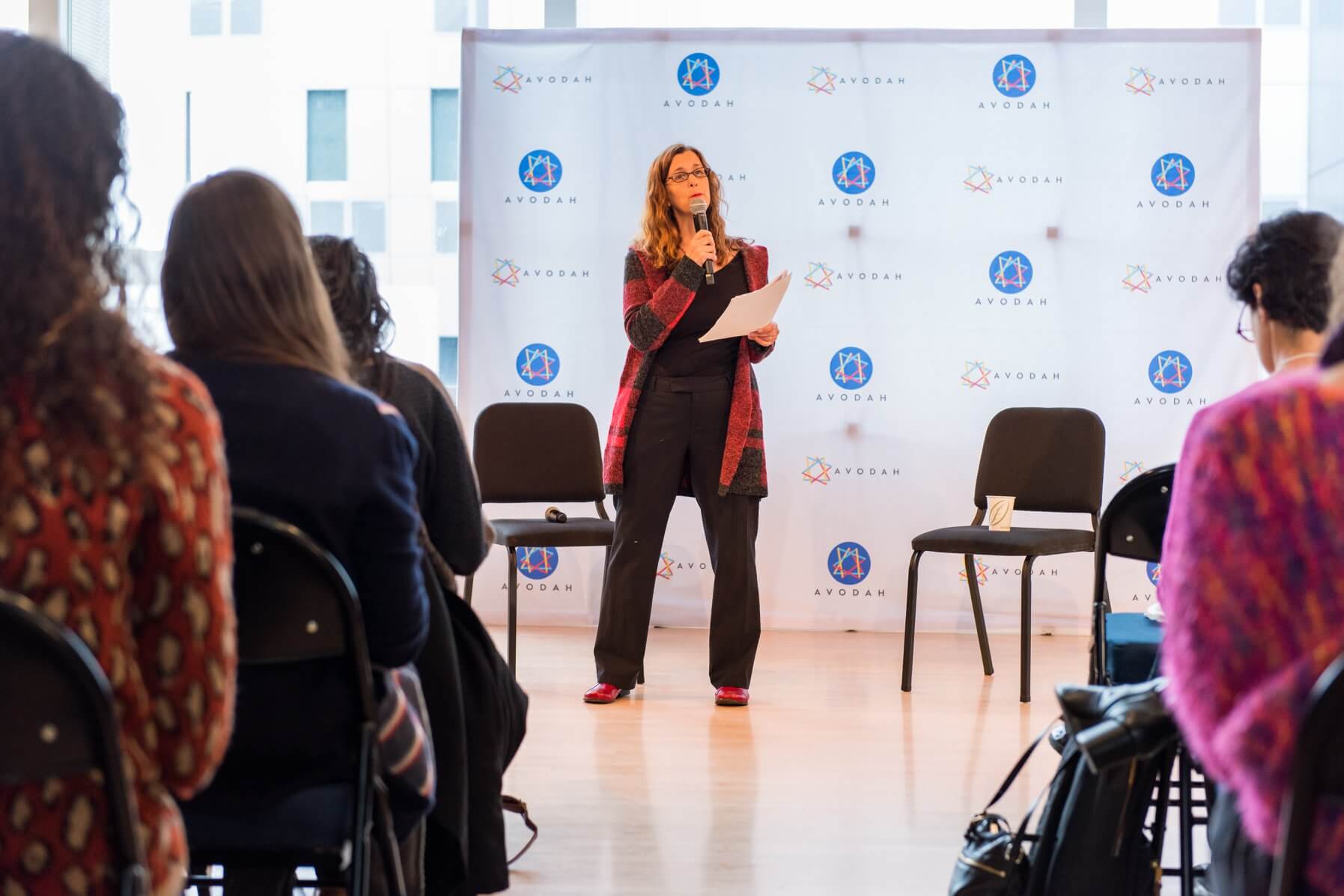 Avodah, a Jewish social justice organization, fired a prominent anti-Zionist activist following an online campaign targeting the group over its decision to hire her.
Anna Rajagopal, a Houston college student, announced Wednesday that Avodah had fired her and blamed StopAntisemitism.org, which published a blog post last week calling Rajagopal, who uses both they and she pronouns, a "rabid antisemite" and encouraging readers to demand Avodah "cut ties" with them.
Avodah confirmed on Twitter that it had "parted ways with a new temp-hire this week" but said it could not elaborate on personnel decisions. The organization said it did not make the decision "in response to actions or demands of any external group."
"We did not and do not make personnel decisions based on an individual's politics related to the Israeli-Palestinian conflict," the post stated.
Avodah posted a photo on Twitter on June 22, welcoming Rajagopal to the organization. "They're joining us from Houston & have a background in digital literacy and advocacy, perfect for their role's focus on racial justice and our Jews of Color Bayit," the post stated.
Avodah operates a series of houses around the country that host Jews in their early 20s for year-long fellowships at local social justice organizations. The organization posted an employee profile of Rajagopal that described their "impressive 20,000+ followers across their own social media accounts," including My Beautiful Conversion, an online community meant to support new converts to Judaism.
Both the online biography and Twitter post had been removed by Thursday afternoon.
Rajagopal, a student at Rice University, is known online for their scathing criticism of Israel and Zionism, which StopAntisemitism.org highlighted in its post. It included several examples, including one in which Rajagopal wrote that "every zionist is just extremely ugly" and another that called Zionists "genocidal freaks."
StopAntisemitism.org has generated controversy for regularly naming pro-Palestinian activists "antisemite of the week," and encouraging its followers on social media to target the employers and universities of the individuals it names.
Tension between Avodah, alumni
Avodah said it could not comment on specific personnel decisions but an article on Israellycool, a conservative pro-Israel blog, published what it described as an email from Cheryl Cook, Avodah's executive director, to a woman who had written to complain about Rajagopal's employment.
"After looking more closely into statements made by Anna, we decided their comments were not aligned with Avodah's mission," Cook wrote, according to Israellycool. "Anna was hired in a part-time summer role, but we don't believe their publicly-shared values align with ours, and we are parting ways."
Rajagopal declined to comment on the situation to the Forward. On social media, Rajagopal wrote that they had been subjected to harassment as a result of StopAntisemitism.org's post.
"Just to be clear, @weareavodah threw me under the bus to a horrifically violent racist, misogynistic smear campaign and now they're rubbing industrial grade salt into the wound," Rajagopal said on Twitter.
Rajagopal said Cook called them Monday and fired them without explanation, after their supervisor at the organization initially said Avodah would support Rajagopal despite StopAntisemitism.org's campaign.
Rajagopal's Twitter feed filled up with messages of support from progressive Jews Thursday, including several who said they were alumni of Avodah. Yonah Lieberman, a founder of IfNotNow, called Avodah's decision "shameful, immoral," and said it went "against the Jewish justice values that are (supposedly) at the core of the organization."
Avodah has deep ties to the Jewish left, in part because many of the people who participate in its service corps program go on to become progressive activists. This has led to past tension between Avodah alumni and the organization's leadership. In 2012, for example, some alumni  objected to a planned Avodah trip to Israel. The organization then announced an official policy of "taking no position on Israel/Palestine or other international issues," according to a Jewish Currents article published last year.
Nearly 300 Avodah participants and alumni signed a letter last spring calling on Avodah to endorse a boycott of Israel. The group has not heeded that call.
Cook wrote to Avodah alumni Thursday afternoon and said that while she could not comment on personnel decisions, Avodah does "not support the demonizing or disparagement of anyone, particularly Jews of Color who experience this type of hate and questioning on a regular basis."