News
De Blasio quits crowded race for Congress in heavily Jewish district
'People are looking for another option,' former New York mayor said hours after meeting with Orthodox leaders in Borough Park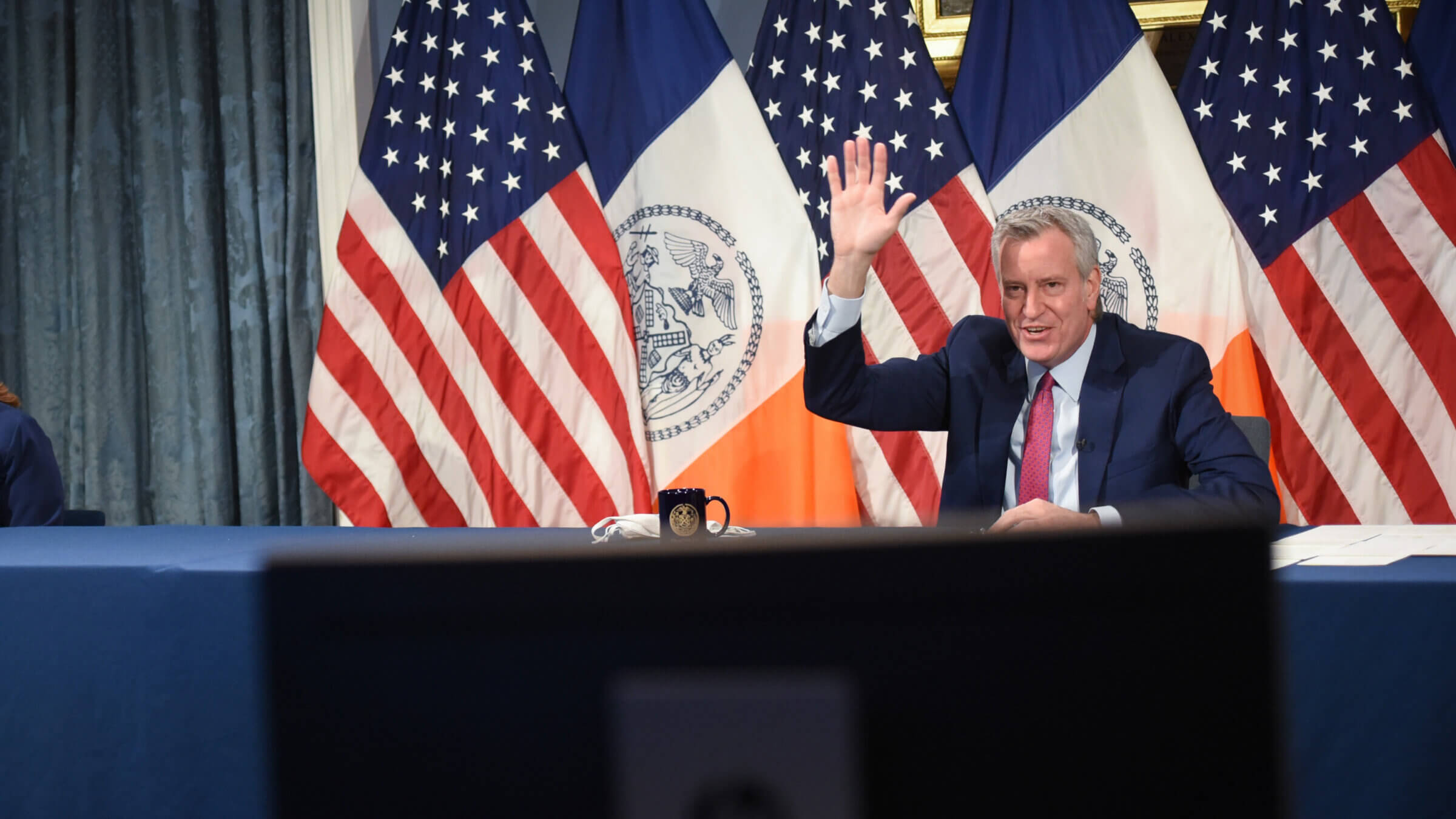 Hours before former Mayor Bill de Blasio abruptly dropped out of a crowded Congressional primary in Brooklyn, he spent the evening fielding questions from a dozen Orthodox voters about Israel, yeshiva education and his handling of the coronavirus pandemic in Hasidic neighborhoods.
During the house party, over strawberries and ice cream at the Borough Park residence of Alex Rappaport, head of Masbia Soup Kitchen, de Blasio said his handling of a slew of controversies over practices important to the Orthodox community should earn him their trust. 
In what one voter called "the elephant in the room," the former mayor was questioned about his COVID-19 policies as mayor, particularly his April 2020 tweet singling out Jews for violating restrictions. De Blasio, who had been responding to the huge turnout for a Hasidic funeral in Williamsburg, repeated his apology for the tweet and acknowledged that his emotions took over at the time.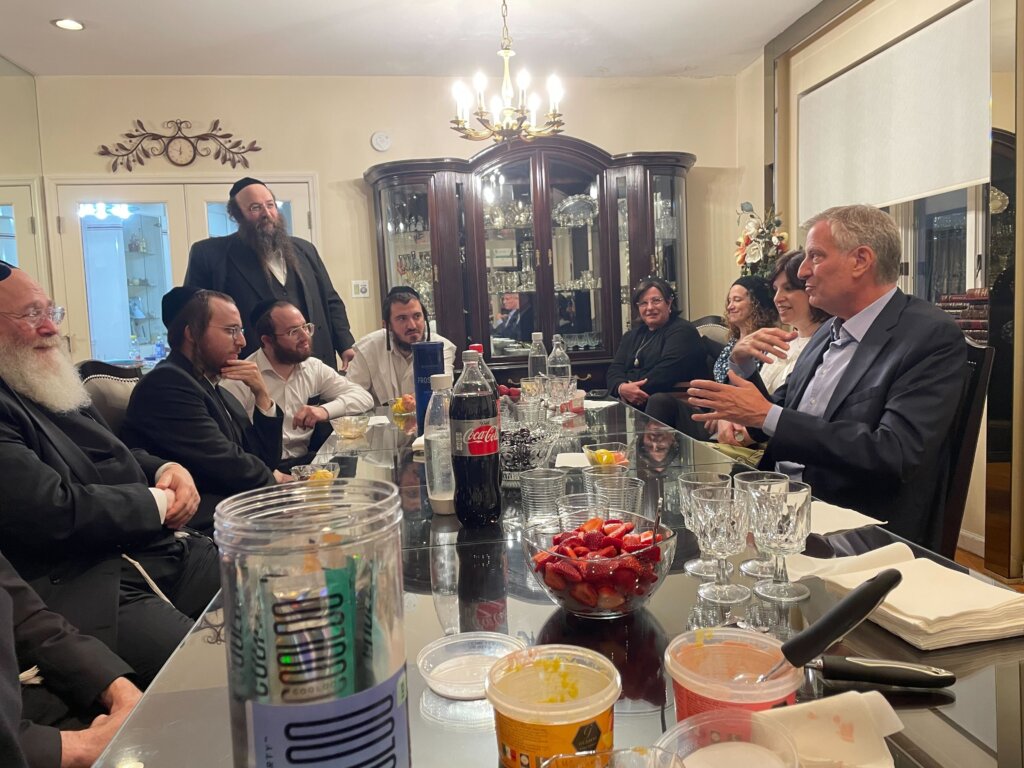 At one point in the exchange, de Blasio asked the group to consider his strong alliance with the Orthodox since he entered public office, but that he knew that isolated incident might hinder his chances with some voters.
Despite nearly universal name recognition, de Blasio had found himself near the bottom of polls among the 15 Democratic candidates vying to represent the newly redrawn and heavily Jewish 10th congressional district, which includes the Brooklyn neighborhoods of Borough Park and Park Slope as well as some of Lower Manhattan. 
He avoided the game-playing of many politicians who end campaigns citing family reasons or other excuses, instead bluntly admitting the lack of enthusiasm for his campaign.
"It's clear to me that when it comes to this congressional district, people are looking for another option, and I respect that," de Blasio said in a cellphone video posted on Twitter Tuesday afternoon. "Time for me to leave electoral politics and focus on other ways to serve."
A poll published on Monday had shown 3% of registered voters saying they would support de Blasio in the Aug. 23 primary.
His departure leaves 14 candidates in the open race to represent the new district. The 10th was previously represented by veteran Democratic Rep. Jerry Nadler, the last remaining Jewish House member from New York City, but the new map puts Nadler in the 12th district, where he faces longtime Rep. Carolyn Maloney as well as two newcomers. 
In the Brooklyn district, a poll last week suggested the two leading candidates are Councilwoman Carlina Rivera and Yuh-Line Niou, a state representative from Manhattan, who each garnered support from 16% of the sample. 
Niou came under fire last week after she expressed support for the Boycott, Divestment and Sanctions movement against Israel. She didn't clarify her comments after a similar roundtable with Orthodox voters in Borough Park.
At the Borough Park house party on Monday night, de Blasio gave no hint that his campaign was in trouble and seemed completely engaged in the conversation about secular education requirements in yeshivas and his strong support for Israel. 
Digging into a bowl of non-dairy ice cream and biting into mini chocolate-dipped ice cream bars, he defended the Democratic Party's stance on Israel. Echoing President Joe Biden's statement last week, he said that the members of Congress arguing that Israel is guilty of apartheid are merely a small group that doesn't affect the broad support for Israel in Washington and across the country.
De Blasio had generally maintained strong relationships with Orthodox leaders during his mayoralty, sometimes at the cost of his relationship with liberal and secular Jews who make up a sizable portion of the Brooklyn district's Democratic voters. But his crackdown to enforce public health restrictions during the pandemic had led to more skepticism in Hasidic neighborhoods. 
The conversation with the group of engaged voters in the neighborhood seemed to indicate that de Blasio could clear the air and break through with voters who would see his stances on Israel and defense of yeshivas as an outstanding asset in the crowded race. 
Hours later, de Blasio said he's given up on electoral politics.