News
For fear of catching COVID, some synagogue members still plan on a virtual Rosh Hashanah
'It's like playing Russian roulette,' said one congregant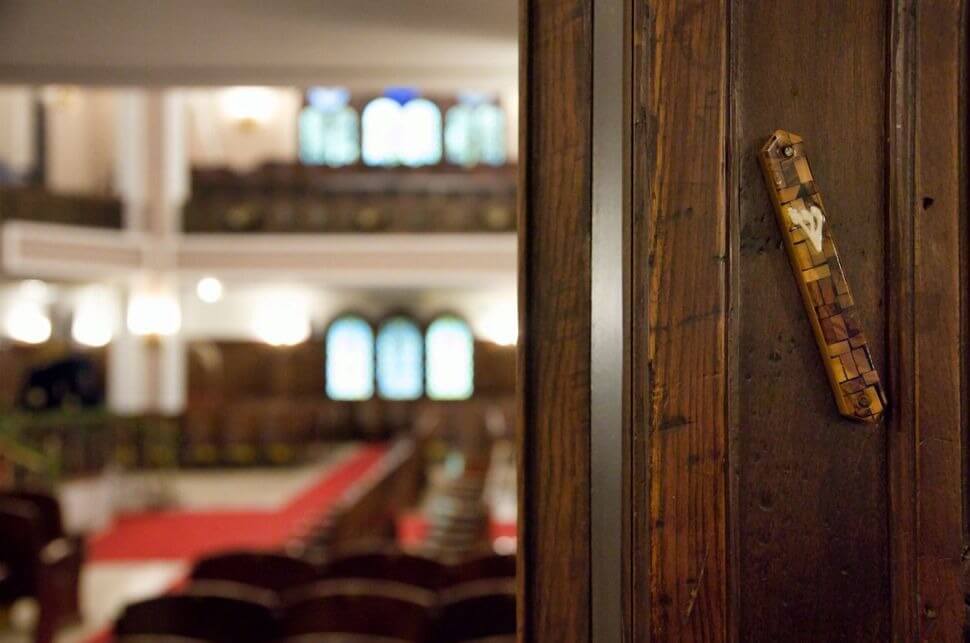 Judy Peltz attended Shabbat services each week for 20 years at the Midway Jewish Center in Syosset, New York, with her relatives. COVID-19 stopped that in March 2020, and since then she has been attending services on Zoom. But even as synagogues plan for members to return for Rosh Hashanah services on Monday, Peltz said she will continue to attend virtually using Zoom.
"I'm just so afraid of getting COVID," she explained.
"I never had it and I don't need my kids to have more tsuris," said Peltz, 88, using the Yiddish term for problems and referring to the death of her husband from cancer last April. "I'm comfortable doing the virtual service every day and on Shabbat. I would love to go back. People who go keep asking when I'm coming back. I will go when I feel safe, I guess. I can't see going to a place where hundreds of people are gathering, because someone is going to bring it in and there is no sense putting myself in that position."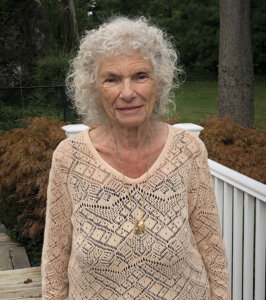 Peltz is not alone. But just how many Jews attend High Holiday services virtually or in person has synagogue leaders and clergy guessing. One rabbi said that instead of setting up the usual 2,000 chairs in the sanctuary, his synagogue is setting up only 1,000.
"In general, we are in a transition," said Rabbi Jacob Blumenthal, CEO of the United Synagogue of Conservative Judaism and the Rabbinical Assembly. "There are people who still don't feel safe or that it is medically inappropriate for them to come in person. Some congregants are coming more regularly, but others will attend remotely because of the large numbers coming on the High Holidays."
David Katz, 85, said he and his wife, Joyce, will attend services virtually at B'nai Torah Congregation in Boca Raton, Florida, because his wife received a kidney transplant seven years ago and takes anti-rejection pills that make her immunosuppressed.
"Even before the pandemic, her nephrologist said not to go into crowds or be near anyone with a cold," he said. "When she was hospitalized for a shoulder issue, the doctor ordered her a private room."
Since the beginning of the pandemic, Katz said he and his wife have not attended any Shabbat services. Reflecting on the High Holidays, he said, "I don't think I ever missed going to shul with my parents on Rosh Hashanah and Yom Kippur. My father was a retailer. I once asked him why we were not open on the High Holidays and he said, 'If we can't afford to close three days a year, we shouldn't be in business.'"
He added: "I have been very observant on the holidays, but my wife's health is more important."
Alissa Stollwerk, 38, said her synagogue, Temple Beth Israel in Port Washington, New York, is planning to hold outdoor services for children on the High Holidays and that she and her husband may do that if the weather is nice.
"I wish the pandemic was over and my husband and I don't feel it is," she said. "We have to take some risks because society moves on, but we still try to be as much COVID-conscious as possible."
Sharon Gaswirth Baron of Cincinnati said she and her husband recently got over a bout with COVID-19.
"It wasn't horrible, but it wasn't fun," she said. "We belong to a Conservative synagogue, Adath Israel, and they don't have a mask requirement. Even the Reform synagogues here have no mask mandates. It's like playing Russian roulette."
Baron, who is in her 70s, said she and her husband were invited to a bar mitzvah last weekend and that 200 guests were expected.
"I told them we weren't going to go and they said they understood," she recalled. "Young people think COVID is over."
She said she and her husband plan to watch High Holiday services on Zoom.
"I do miss going to synagogue for the High Holidays," Baron noted. "Yes, it is nice to watch the service from the comfort of your home but it is not the same as sitting in synagogue. There are more distractions at home." Baron said she is committed to her synagogue and will remain a member, even if she chooses not to attend services in person.
But Peltz said she is not so sure.
"We had a huge congregation and I don't know how many will come back," she said. "I'm sure they are worried about that. A lot of people joined to get their kids bar and bat mitzvah, and once they do they are finished with the synagogue. It is the older people who are holding up the congregation."
Asked about the convenience of attending services at home, Peltz said she misses the "socialization during the kiddush. And I still get dressed as if I was going personally to services for Shabbat." She paused, and added, "After all, it is Shabbat."