News
'Off the wall': What the Jewish man slurred in leaked LA city council recording has to say about it
'I've been doing this a long time,' said former State Assemblymember Richard Katz. 'But I've never seen anything quite like this before'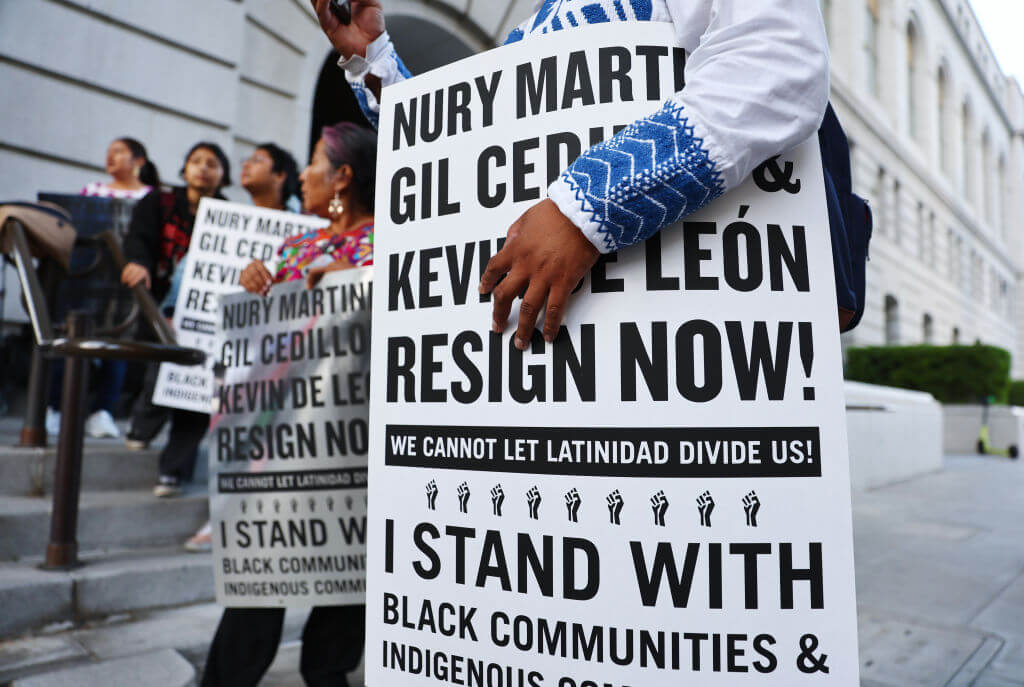 The most jarring remarks in a leaked audio conversation among three Los Angeles city council members and a local labor leader target a Black child — the son of a white council member accused of using the boy as a political prop. 
But the recording released a week ago also slurs other groups, including Jews.
"I'm sure Katz and his crew have an agenda," Los Angeles County Federation of Labor head Ron Herrera said in the leaked recording of a meeting with city council members late last year.
"Los Judíos cut their deal with South LA," then-council president Nury Martinez replied, using the Spanish words for Jews. "They're gonna screw over everyone else."
Herrera was referring to Richard Katz, a Jewish former California state assemblymember who served on LA's redistricting commission last year. Katz, 72, was appointed to the role by Bob Blumenfield, the city's third district council member, who is also Jewish. (Blumenfield's district did not change much in the redistricting.)
The tape has thrown the city into political turmoil. Martinez and Herrera have resigned, though council members Gil Cedillo and Kevin de León have so far ignored calls to follow suit from their colleagues, indignant Angelenos, both mayoral candidates and President Joe Biden.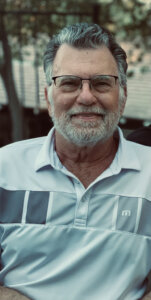 Katz, who as an assemblymember helped create the Los Angeles Metropolitan Transportation Authority and now owns a consulting practice that focuses on transportation, spoke to the Forward about antisemitism in politics, being caught in the crossfire in a major political moment, and what he wants to see changed in city politics.
This interview has been edited for length and clarity.
How did you react to hearing the recording?
It was just so shocking, startling, off the wall — stuff you can't make up. There were a couple hours of disbelief because it's so outside the norm. I don't know how you make sense of stuff that in some ways is irrational, or just racist and bigoted.
You get a pretty thick skin in politics — I've been doing this a long time. But I've never seen anything quite like this before. And it makes you stop and think, particularly because we're in Los Angeles. We're not in Alabama, Arkansas or Texas. And we'd like to think things are different here. It's a reminder that things may be different in a lot of ways, but there are still people who are the same.
Had you had any relationship with the people on the recording prior?
Well, I know them all. But Gil Cedillo I've known going back 40 years. I haven't talked to any of the four since then.
Had you experienced antisemitism in your political career before?
In some forms. When I was in the legislature, there was an assemblywoman from somewhere out in the High Desert area, who in a committee hearing made a comment about how she knows how contracts are negotiated: Somebody makes a quote, and then you "Jew down" the price. The Jewish caucus met with her and talked about it, and she said that was just something she heard growing up. But two weeks later, her husband, who was on the Hesperia City Council, said the exact same thing. So every once in a while you come across things like that.
Has anyone reached out to you since the recording became public?
Luz Rivas, who represents my old district in the Assembly, reached out the other day, just to touch base and see how I was doing. There's a couple of people like that who have reached out. But I think part of it is the antisemitism was not quite as overt as some of those other comments in there. 
Martinez said, "Los Judíos cut their deal with South LA, they're gonna screw everybody else." What should people make of this?
She's wrong. There was no deal. And there was no Jewish part of the deal or African American part of the deal. The commission that I was on, the public commission, took the Voting Rights Act very seriously. I'm not a lawyer. But I would guess that if any judge listened to that tape, they would come to the conclusion that it's a prima-facie case that they violated the Voting Rights Act just in that meeting.
The whole thing was designed to maintain their power — and to identify people they thought were threats to that power. And I don't know if they thought it was smarter or easier to identify people by ethnicity or religion, rather than geographic area, but that's what they did.
What would you like to see happen now to help repair the damage that's been done to public trust in general, and to the LA Jewish community in particular?
At a minimum, I think all four people need to resign. 
I also think, though, that it underscores the need for the communities to spend more time together. Going back to when Tom Bradley was mayor, there was an African American-Jewish dialogue that took place after the Watts Riots. And then later on as other things happened in the city, there were ongoing Jewish-African American dialogues, Jewish-Latino dialogues and Jewish dialogues with the Asian American and Pacific Islander community. I think those are very instructive. The only way to get past stuff like this is to know who your neighbors are and understand and respect them. Passing a resolution saying that we're going to be nice to each other doesn't really make it happen.
There are deep divisions, and there is a lot of mistrust, and we can't get through it playing A against B or D off against C. This city has tremendous potential, and we like to think of ourselves as a multiracial, multicultural city of the 21st century. Yet right below the surface, there are a lot of problems. And it's reflected in unemployment, views of policing, and day-to-day problems that people are dealing with. There's economic disparity, a shrinking middle class and the growth of the one percent and folks at the poverty level. And that's not an acceptable future for us.