News
Ronald Lauder pledged $25 million to fight antisemitism. Where did the money go?
Announced to great fanfare, the Anti-Semitism Accountability Project quickly went dormant — but a representative says Lauder has contributed in other ways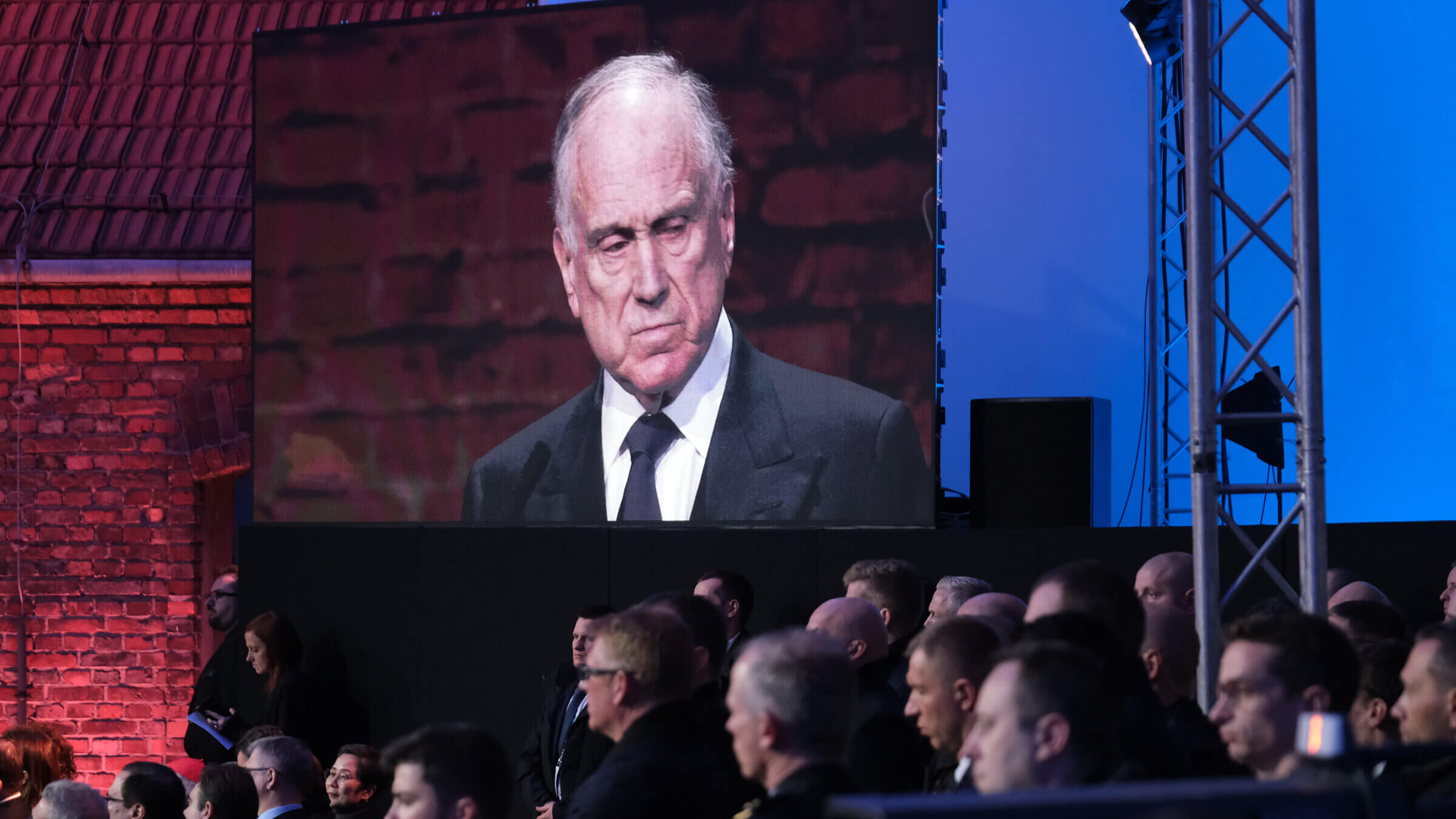 Nearly four years ago, the billionaire cosmetics heir Ronald Lauder made a big announcement in The New York Times: He planned to spend $25 million on a new initiative to fight antisemitism.
The initiative, called the Anti-Semitism Accountability Project — or ASAP — was to be composed of a nonprofit and a super PAC that would hold antisemitic politicians' feet to the fire.
"It's my money and what I stand for," Lauder, then 75, told the Times. "The key word for all these things is action. We've had polls, we've had conferences, we've had different speeches. But no action."
The new group was one of more than three dozen devoted to combating antisemitism created since 2015. Many of them, like ASAP, are backed by a single benefactor and their founding comes amid rising levels of anti-Jewish and anti-Israel activity on social media, as well as mounting incidents targeting Jewish institutions.
Earlier in 2019, Robert Kraft, the owner of the New England Patriots, and Adam Beren, the wealthy scion of a Kansas oil family, launched their own advocacy groups focused on antisemitism. Two years ago, Natie Kirsh, a South African billionaire, helped create a series of advertising and corporate partnerships focused on antisemitism.
But unlike its peer organizations, following a splashy launch — "Lauder vs. hate," one tabloid headline read — the Anti-Semitism Accountability Project went largely dormant in 2020, six months after it was announced. Its former website now redirects to a company targeting advertising plumbers, and its accounts on Twitter and Instagram appear to have been erased. 
The Internal Revenue Services and Federal Election Commission have no record of either the nonprofit or PAC that Lauder described plans to create.
Representatives for Lauder and Tusk Strategies, which helped run the project, declined multiple requests to answer questions about the initiative. They noted that Lauder is president of the World Jewish Congress and chair of the Auschwitz-Birkenau Memorial Foundation and had contributed "over $40 million to combating antisemitism" since 2019. They would not specify where that money had gone.
"The onset of a global pandemic may have permanently altered the course of ASAP in March 2020," a spokesperson said, "but Mr. Lauder's commitment and financial support of the fight against antisemitism only accelerated."
Chuck Collins, who studies philanthropy at the Institute for Policy Studies, a progressive think tank, said he has noticed a phenomenon of "billionaire distractedness."
"He's obviously giving lots of money," Collins said. "But we as a society should care if these billionaires are following through."
After the launch
A month after the Times heralded the launch of Lauder's new group, Bradley Tusk, a political consultant, said that Lauder had hired six people to work on ASAP and enlisted pollsters and strategists.
"We're willing to be really aggressive, really vicious, and really political," Tusk said.
But ASAP never hired a director and an archive of its former website includes just a handful of press releases. It labeled only one public official — a Jersey City school board member who called Jews "brutes" — as a target.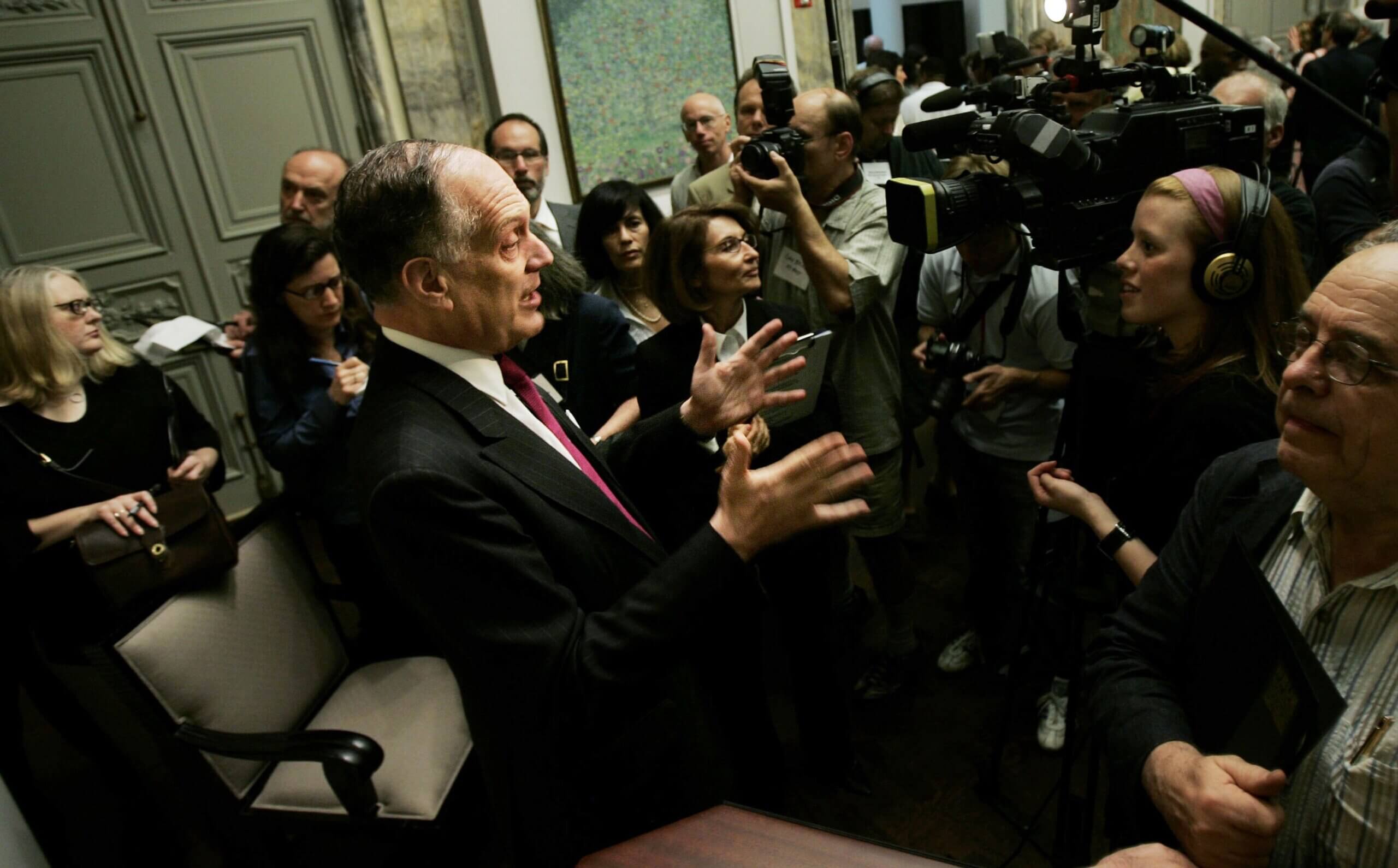 Lauder said at the time that the group would "deploy the resources necessary" to force the resignation of the board member, Joan Terrell-Paige. She stayed in office but declined to run for reelection in 2021.
In spring 2020, Lauder's group partnered with a pro-China group called the America China Public Affairs Institute to create a portal tracking discrimination against Jews and Asians. Then, amid the growth of the Black Lives Matter movement in June of that year, Lauder said he would be "expanding the scope of my antisemitism campaign to include causes for racial justice." 
That statement was the last post ASAP made on its Facebook page.
But the group never announced that it was shutting down and news outlets continue to reference the existence of ASAP; earlier this month, the Chronicle of Philanthropy said Lauder's work with ASAP was an example of "boldface names" making "big gifts to fight antisemitism."
Lila Corwin Berman, a professor of Jewish history at Temple University, said the group's apparent disappearance underscored a problem in the philanthropic world.
"There is just no accountability in this game," said Berman, who wrote a recent book on the subject. "You get all the plaudits for saying that you're going to give some huge amount to some new philanthropic initiative — you get the New York Times article — and you don't actually have to do it."
No record of Lauder antisemitism project's donations, political spending
It is difficult to find a trace of Lauder's group or his $25 million pledge in the public record.
The IRS, which maintains a database of all nonprofit organizations in the country, has no record of one called the Anti-Semitism Accountability Project, and the FEC has no record of a political action committee by that name.
Lauder has a net worth of $4.7 billion, according to Forbes magazine, and a long history of political activity. He was a major fundraiser for President Ronald Reagan, who appointed him U.S. ambassador to Austria in 1986. He ran an unsuccessful campaign for mayor of New York City in 1989, and in the late 1990s was recruited by then-Israeli Prime Minister Benjamin Netanyahu to lead peace talks with Syria.
Lauder remains a prolific donor to conservative political causes; he helped bankroll Lee Zeldin's 2022 run for New York governor.
His charitable giving includes donations to healthcare, education, and Jewish causes. In addition to his leadership roles with the World Jewish Congress, where he became president in 2007, and the Auschwitz-Birkenau Memorial Foundation, Lauder has served on the board of the Anti-Defamation League Foundation and supported organizations seeking reparations for Holocaust survivors.
Two years ago, the World Jewish Congress partnered with a group called Jewish on Campus, which focuses on antisemitism at colleges and universities, donating office space and underwriting some polls.
Lauder has also appeared in TikTok videos for WJC where he exhorts the audience to "call antisemitism what it really is: Jew hatred."
In 2020, Lauder told the London-based Jewish Chronicle that he had intentionally created the Anti-Semitism Accountability Project as a separate entity from the WJC and his other charitable giving.
The WJC did not respond to inquiries about whether Lauder had moved any of the $25 million he pledged to ASAP over to it. 
Lauder has been a staunch advocate for accountability among those who pledge to fight antisemitism. This spring, he condemned the failure of European governments to fulfill their commitments to the cause.
In a March statement from the WJC, Lauder said: "We have seen too many times throughout history that people will come together, say all the right things, make the right commitments, but fall short on the follow-through."