Sports
Why Kyrie Irving — unlike Kanye West — won't likely face consequences for antisemitic post
Four days after the NBA star shared an antisemitic film on Twitter, no player has spoken out to condemn it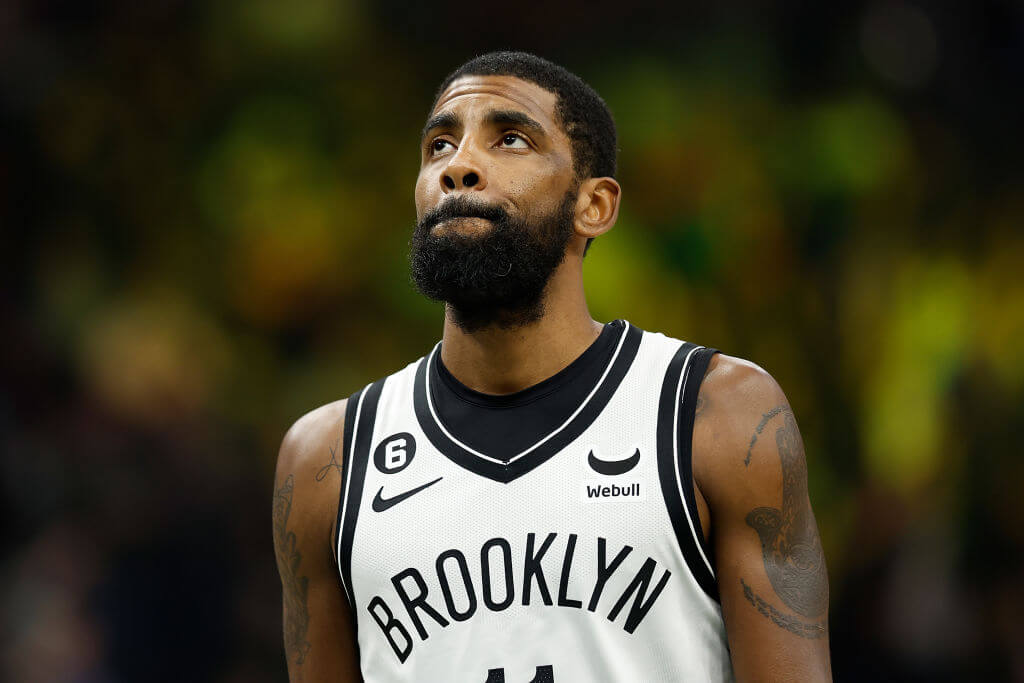 NBA star Kyrie Irving shared an antisemitic film on Twitter, defied calls for him to disavow it, and offered no apology when he deleted the post three days later in the face of growing public pressure.
But whereas Ye, the rapper formerly known as Kanye West, saw his business partnerships disappear following antisemitic tirades, it appears unlikely that the Brooklyn Nets guard will face measurable consequences for his actions. The New York Post reported Sunday that Irving is not expected to be punished by his team or league for the tweet, which linked to the film "Hebrews to Negroes: Wake Up Black America" without comment.
There are a few reasons why.
The perks of NBA stardom
First, let's consider the possible consequences for Irving as an athlete. The NBA or the Nets can suspend or fine Irving for "conduct against the best interests of the NBA or basketball." The league's collective bargaining agreement allows a fine of up to $50,000 in these circumstances. It allows suspensions at the discretion of the league's disciplinary office or a player's team, but any suspension can be appealed.
It's possible a fine could still be coming. But the league didn't fine him when the tweet was still up — in spite of public denunciations from team owner Joe Tsai and the NBA — so it seems less likely that the league would fine him after its deletion. A suspension would likely result in a drawn-out fight with the player's union, of which Irving is a vice president.
And it would be out of character for the Nets to hold Irving accountable for his decisions off the court. Last year, as Irving's refusal to get the coronavirus vaccine in defiance of a local mandate caused him to sit out most of the season, the team's general manager said, "We respect the fact that he has a choice." The team also did not suspend Irving after he was seen flaunting COVID-19 protocols during the 2020 season.
In response to Irving's latest offense, Nets head coach Steve Nash alluded to previous ones. "I don't think our group is overly affected by the situation," he said. "We've had so many situations over the last two-and-a-half years I think we've kind of built an immunity to some of it."
Theoretically, the Nets could cut or trade Irving. But doing either would almost certainly kickstart the destruction of the whole roster, which is built around him and disgruntled superstar Kevin Durant. Because of the league's salary cap rules, releasing Irving, which some called on the Nets to do over the weekend, would hamstring their ability to replace him. And the Nets would still owe Irving the rest of his $37 million salary, which is fully guaranteed even if he's released.
Trading the mercurial Irving wouldn't be easy, either, with his current baggage and penchant for off-court distraction, and one of the highest salaries in the league.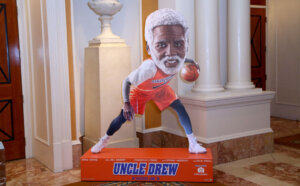 Business partnerships
In response to Kanye West's recent comments, his agency, CAA, was among the first major businesses to cut ties. There's a simple reason Irving's representation probably won't do the same: His agent is his stepmother, Shetellia Riley Irving.
Meanwhile, Irving's major endorsement deals are with Nike and Pepsi — but there's reason to doubt either company will cancel them, as Balenciaga, Adidas and others did with West.
While Irving's $11 million per year deal with Nike makes him one of only a couple dozen NBA players with a signature shoe, he's in the last year of the contract and Nike is already expected not to renew it, possibly due in part to Irving's off-court turbulence. It's more likely that the company will let the deal die a natural death rather than enter the fray.
As for Pepsi, the company may simply have too much invested into the player. Pepsi's decade-long sponsorship of Kyrie Irving began with one of its most successful TV commercial campaigns ever, which recast Irving in octogenarian disguise as "Uncle Drew." The spot was so popular, the company produced a full-budget "Uncle Drew" movie out of it in 2018 that made $47 million in theaters.
The short answer about why these and other companies won't quit Irving is probably that what he said doesn't rise to the same level (or sink to the same depth) as what West said. 
While Irving never apologized for posting the link to the documentary, he didn't append any commentary to it — in other words, he didn't actually say anything bad himself. Irving maintained that he wasn't being antisemitic because he's an "omnist" — someone who believes in all religions — not because, as West said, Black people can't be antisemitic. It might not be a satisfactory argument, but it's not a directly offensive one, either.
And that's probably why Irving hasn't been outcast from his peer group, either.
Why NBA players haven't spoken out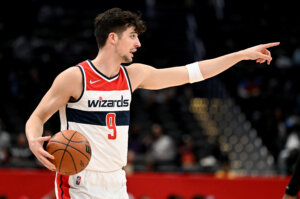 Four days after Irving's now-deleted post, no NBA player has commented on it. That's in spite of there being a Jewish NBA player, Deni Avdija, who's in his third year with the Washington Wizards. (The Nets and Wizards face each other Nov. 4.)
There are a few factors at play here: Irving's stature in the league, the obscurity of the content he posted, and inertia. 
Had Irving said something racist against Black people, it might have been easier for the league's players, who are predominantly Black men, to comment on. But he posted a link to a movie with antisemitic content that no one had heard of prior to Thursday, much less watched. Meanwhile, Irving's eccentricity makes him both easy to write off (see his coach's comment above) and a media lightning rod — anyone who commented on it would immediately become the new topic of conversation.
But more than that, he is considered a thought leader by his NBA peers, who elected Irving to his union position last year. Even his stance against New York City's vaccine requirement, which cost him millions of dollars in salary last year, could be read as a pro-labor position. And on the court, his brilliance and style make him a role model for current NBA players — 17 of whom wore his signature sneaker last season. (The Nike Kyrie 7s are also the shoe of choice in the WNBA and at his alma mater, Duke University.)
And the person closest to Irving in the league, his high-profile teammate Durant, seems untroubled by the "Hebrews to Negroes" drama.
"It only impacted you guys and everybody outside the locker room," Durant told reporters Saturday.