Sports
Ryan Turell's pro basketball debut may be on Shabbat. Here's his game plan.
He can't drive, cook, or use his phone. But the Motor City Cruise organization wants to make it work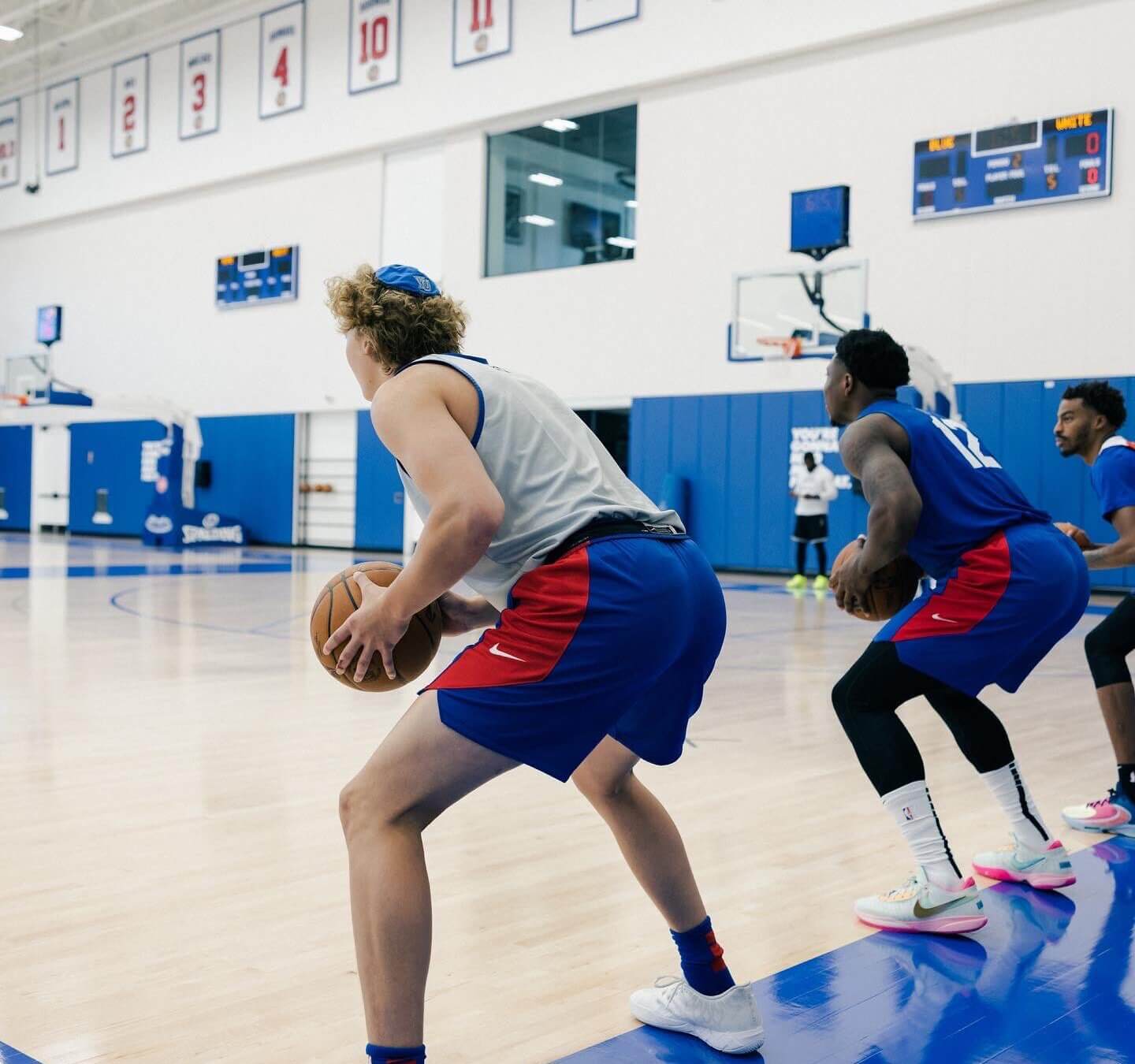 When he was the nation's leading scorer at Yeshiva University, Ryan Turell didn't have to worry about suiting up on Shabbat — the school, which is affiliated with Orthodox Judaism, never schedules games on Friday night or Saturday before sundown.
But his career as a professional basketball player will feature no such accommodations — and his team's first game will pose Turell's first Shabbat conflict.
Turell's Motor City Cruise, an NBA minor league team, will play its first game of the season Friday night in Cleveland in a game that starts about an hour after Shabbat begins at 6:08 p.m. 
As an Orthodox Jew, Turell does not drive, use his phone or cook during Shabbat. But the Cruise — which is affiliated with the Detroit Pistons — is trying to accommodate their new 6-foot-7 forward's observance. So while his weekend won't be identical to his Cruise teammates', Turell won't have to stay at a separate hotel on their first road trip — and he won't have to pack his own cans of tuna to keep kosher, either.
"The Pistons/Cruise organization has been amazing in every aspect of not only respecting Ryan's religious followings, but helping enable it in the most accommodating way," said Brad Turell, who revealed the Shabbat game plan to the Forward. "We could not be more thankful to them."
According to Brad Turell, Ryan's father, the team is arriving in Cleveland well before sunset and staying a 15-minute walk from the arena in Cleveland. After the game, Ryan will walk back to the hotel, where the team will stay that night. He'll stay behind when the team returns to Detroit the next morning, and the Cruise has arranged for Turell to be driven back to Detroit when Shabbat ends.
For food, the Cruise will provide "at least four" pre-made kosher meals, Brad Turell said, as well as an electric hot plate he can use to keep his food warm.
Ryan Turell, 23, is hoping to be the first Sabbath-observant player to make the NBA. An injury sidelined him in the run-up to the NBA draft in June, but the Cruise selected him with the 27th pick in the draft for the G League, the NBA's developmental league, last month.
He plans to wear the number 7, and will play wearing a Detroit Pistons-branded yarmulke.
Before the NBA draft, Turell said if his team had back-to-back Shabbat road games in different cities, he would ask his coach to choose which one he should be available for. That won't be an issue in the G League, where back-to-back games are only played in the same city.
Brad Turell credited Pistons ownership and management for its hands-on involvement in Turell's pursuit of an NBA career, calling it "off-the-charts tremendous."
"Everything in business starts from the top," Turell wrote in a message. "It's a huge credit and we are very grateful to Pistons Owner Tom Gores, President Arn Tellem and Cruise GM Ben Carloni. They followed Ryan at Yeshiva University and at the Portsmouth Invitational. They  liked his talent and his character and see him as an enhancement to the team, the city and the community… as long as he makes shots, because at the end of the day, that's his job!"