Sports
Report: YU's Turell to take Orthodox hoop dreams to Detroit
The Pistons' minor league affiliate is expected to select Turell in Saturday's draft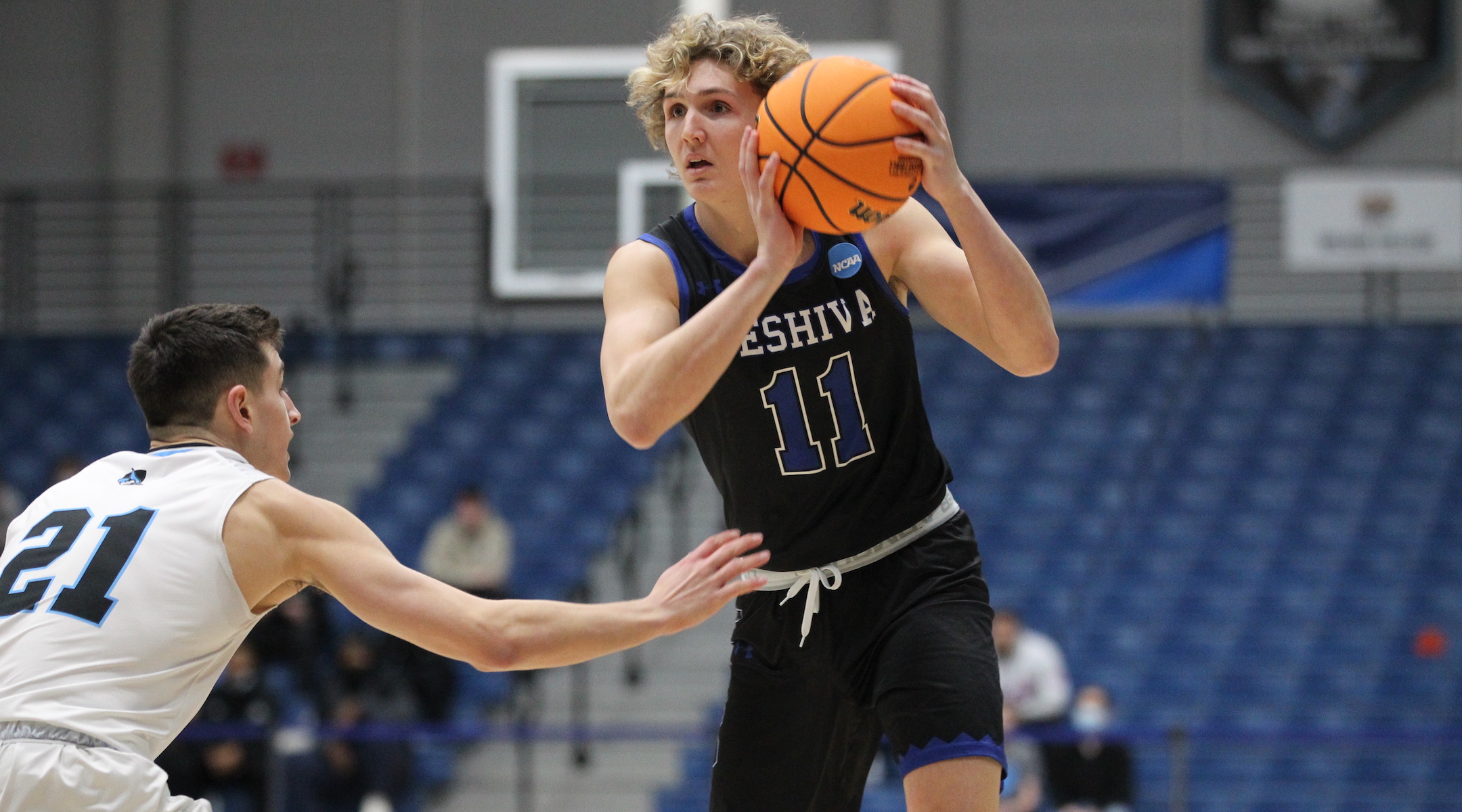 Ryan Turell's dream of being the first Sabbath-observant NBA player will take him to Detroit, according to a new report from NBA insider Marc Stein.
Stein reported Wednesday that the Detroit Pistons' minor league affiliate, the Motor City Cruise, is expected to select the 6-foot-7 Yeshiva University forward in the G League draft Saturday.
Updating this Monday night story: The rising expectation in @nbagleague circles is that guard Ryan Turell, seeking to become the first Orthodox Jewish player in NBA history, is expected to land with the Detroit Pistons' affiliate (@MotorCityCruise) via Saturday's G League Draft. https://t.co/rDm6m4DbN7

— Marc Stein (@TheSteinLine) October 19, 2022
Turell led the nation in scoring last season as the Division-III Maccabees extended their winning streak to 50 games, the second-longest unbeaten run in NCAA history.
When he declared for the NBA draft in March, Turell, 23, said he wanted to prove that Sabbath observance did not have to stop Orthodox Jews from chasing their dreams.
"Being the first Orthodox Jew in the NBA would mean the world to me, and a dream come true, God willing," he told ESPN's Jonathan Givony at the time. "But, just as importantly, it would mean the world to others that never saw this as a possibility."
The Los Angeles native and graduate of Valley Torah High School said he planned to walk to games on Shabbat and in the case of back-to-back games in different cities, would ask his team to pick one.
But he was viewed as a long shot to be drafted in June — only a handful of Division III basketball players have ever been picked — and a foot injury sustained before the draft derailed his ability to work out alongside other prospects.
The Pistons have finished near the bottom of the NBA standings in recent years, though recent draft picks — including last year's first overall selection, Cade Cunningham — have given cause for optimism.
Several G League players make the NBA each year, usually when NBA rosters are thinned by injury. And more than a few, like Toronto Raptors star Fred VanVleet and the Philadelphia 76ers' Seth Curry, become established NBA players.
According to a 2018 study by the city's Jewish Federation, about 71,000 Jewish people live in the Detroit metropolitan area, about 9% of them identifying as Orthodox.
Downtown Detroit is no longer known as a hub of Orthodox life. But there is a Chabad synagogue a 36-minute walk from the Wayne State Fieldhouse, where the Cruise play their home games.
Drafted G League players earn about $35,000 per season. If called up to the NBA, a G Leaguer makes at least $50,000 on one 10-day contract.