I attended Harvard and have researched BDS. The Crimson editorial is not just noise
Public opinion among young elites is turning against Israel — and damning the two-state solution.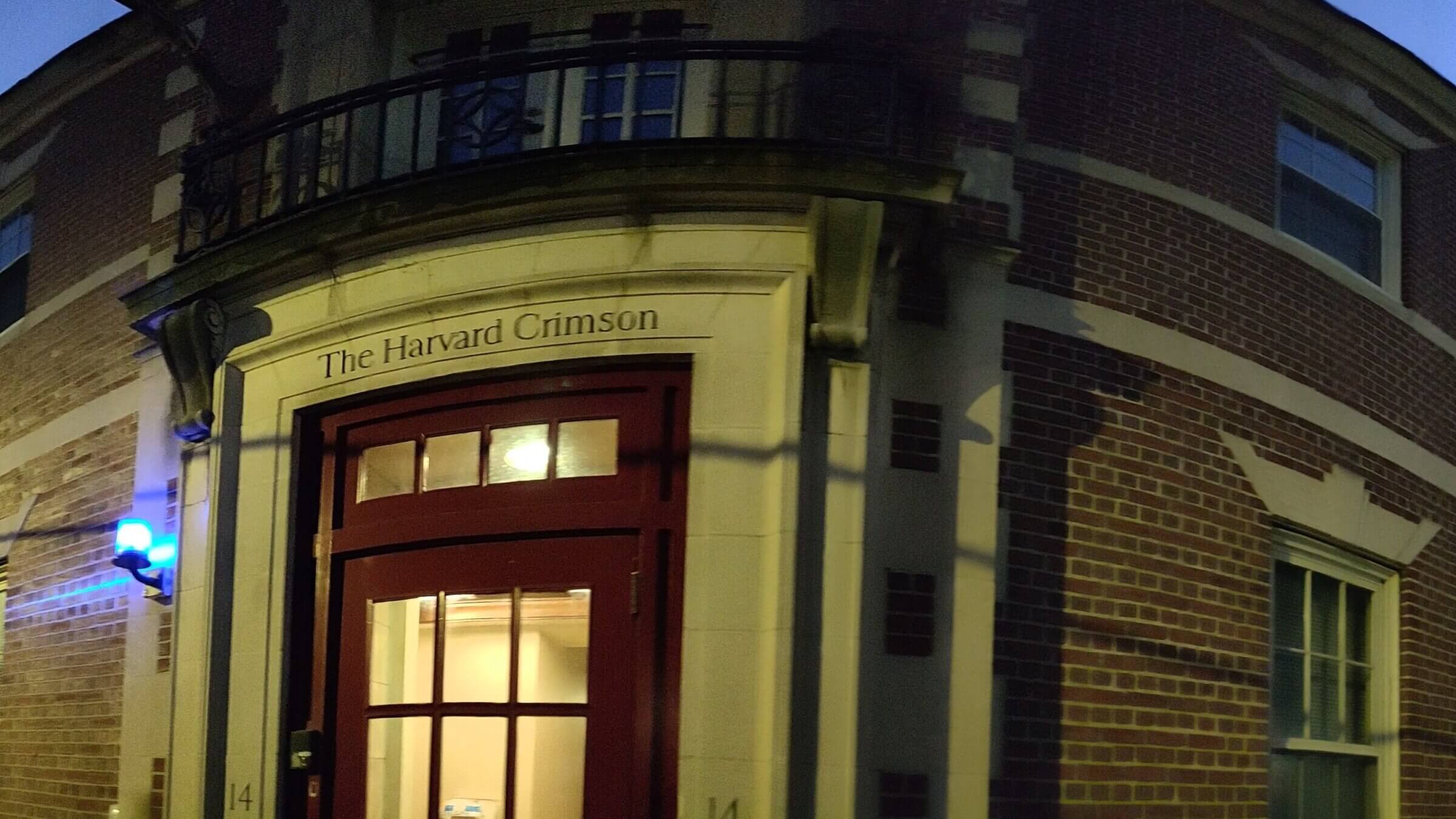 Harvard's student-run newspaper, The Crimson, on Friday endorsed the Boycott, Divestment and Sanctions movement in its editorial pages. 
"As a board, we are proud to finally to finally lend our support to both Palestinian liberation and BDS — and we call on everyone to do the same," the student editors wrote.
I must admit I saw this coming. But it is still terrifying, because it is yet another sign that public opinion among young elites is turning against Israel — and damning the two-state solution.
As a graduate student at Harvard a decade ago, I was an active member of several Israeli student groups. Even after having lived in Israel for years, it was at Harvard that I first had meaningful interactions with my Palestinian peers.
Most were brilliant and good-hearted people who were as passionate about their own narratives as I am about mine. Despite not always agreeing with them, I learned a lot from their views, and they changed many of my prior ones. I also hope I was able to also change some of theirs. 
But there was a small subgroup of Palestinian students — many of them were younger, and many from the Diaspora — who were avid supporters of BDS. They held more extreme views and were not willing to engage with me or my fellow Israelis in genuine conversation.
The main reason, one of them once told me, is because they had an "anti-normalization" approach, a tenet of the BDS movement that opposes debating or platforming Israelis, regardless of their political views. In 2012, some of them organized the first "One State" Conference at Harvard.
During one of our student trips to Israel that same year, the late Palestinian leader Saeb Erekat warned the audience in a meeting at the PLO headquarters about the future:
"It is not Hamas the one threatening the two-states solution," he said, "it is rather the next generation of Palestinians who have been raised under occupation, in a globalized world, who are well acquainted with the values of the West, who will pressure the current PLO leadership to step down and stop all sort of negotiations with Israel to try and achieve a one-state solution." 
In other words, in just a few years, there will be no one to negotiate with, even if the Israelis really wanted to.
The Crimson's latest editorial shows that Erekat was right. It is a reflection not of a few members of the editorial board of this prestigious student-run newspaper, but rather a growing sentiment among young people in America and beyond. 
It is a result of the growing views of a new generation of Palestinians that are less and less interested in solving the conflict by creating two states or through any sort of normalization with Israel.
We saw some of this during the last conflict between Israel and Gaza a year ago. The condemnation of Israel's actions was brutal, particularly on social media, leading to horrible antisemitic attacks. 
It is likely that during the next cycles of violence, strong condemnations of Israel's actions will come not only from Instagram and Twitter, but also from 10 Downing Street, the Élysée Palace or even the White House.
The math for this is simple: with time, more and more elected officials of representative democracies will have to change their stance on Israel in order to respond to their young constituencies who are more likely to sympathize with the BDS movement and the one-state solution than with Israel's right to defend itself.
Whether we like it or not, I'm afraid that The Crimson's editorial is not just noise, but a data point. And despite BDS not being a real economic threat to Israel, these incidents send a clear signal that the Israeli government cannot continue to ignore the conflict thinking they can change public opinion only through "better" hasbara or by calling Christiane Amanpour a liar on her own CNN show.
That's not going to cut it anymore. The Israeli government, the Israeli people and Jews around the world cannot expect to maintain the status quo for another 55 years without jeopardizing the two-state solution. The writing is on the wall, and it cannot be more clear.