Opinion
Jewish, Asian and taking over Broadway: meet the next great musical star-in-the-making
The original Evan alternate in the Toronto premiere of 'Dear Evan Hansen,' Zachary Noah Piser is more than ready to step into the lead role full-time.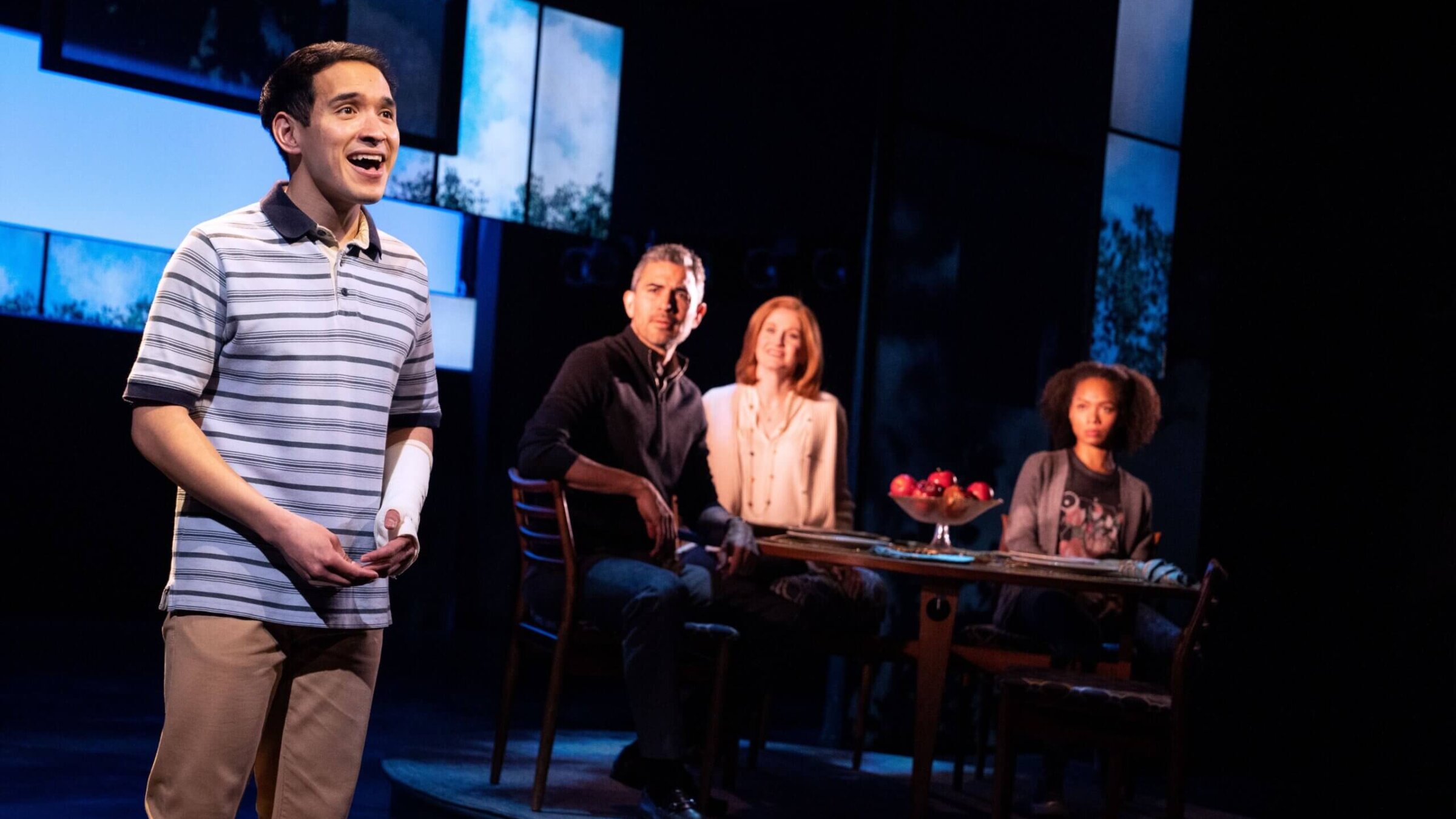 "'Wait, you're Jewish? Oh!'"
Zachary Noah Piser leaned forward, his eyebrows raised and hand to his chest in a mock depiction of the surprised reaction he gets when he tells people he is a member of the tribe. A gifted actor, Piser is the first Asian-American to take the lead role of Evan in "Dear Evan Hansen" on Broadway, beginning on May 17. He's also done with being shy about any part of himself, in a climate of rising antisemitism and anti-Asian hate.
"Yeah, there are Jews of Color. Welcome to the 21st century."
It is an apt time for Piser, a Chinese-American Jew, to take on his new role. According to a recent report from the Center for the Study of Hate and Extremism, anti-Asian assaults were up 339% in 2021, while Jews in New York face the highest level of antisemitic attacks in decades, according to the ADL. Piser is acutely aware of the power his particular representation on the Broadway stage carries, especially in a musical about learning to love oneself no matter what.
The show, which premiered in 2016, is about a socially anxious high school senior who is essentially invisible to his classmates, crippled by nerves and self-loathing. Seeing a non-white performer star in a show that deals so acutely with the theme of visibility was quietly explosive. Piser's own racial ambiguity only served to highlight his character Evan's feeling of otherness throughout the show.
I was sure that Piser drew inspiration for the role from personal experience. I was happy to discover that I couldn't have been more wrong.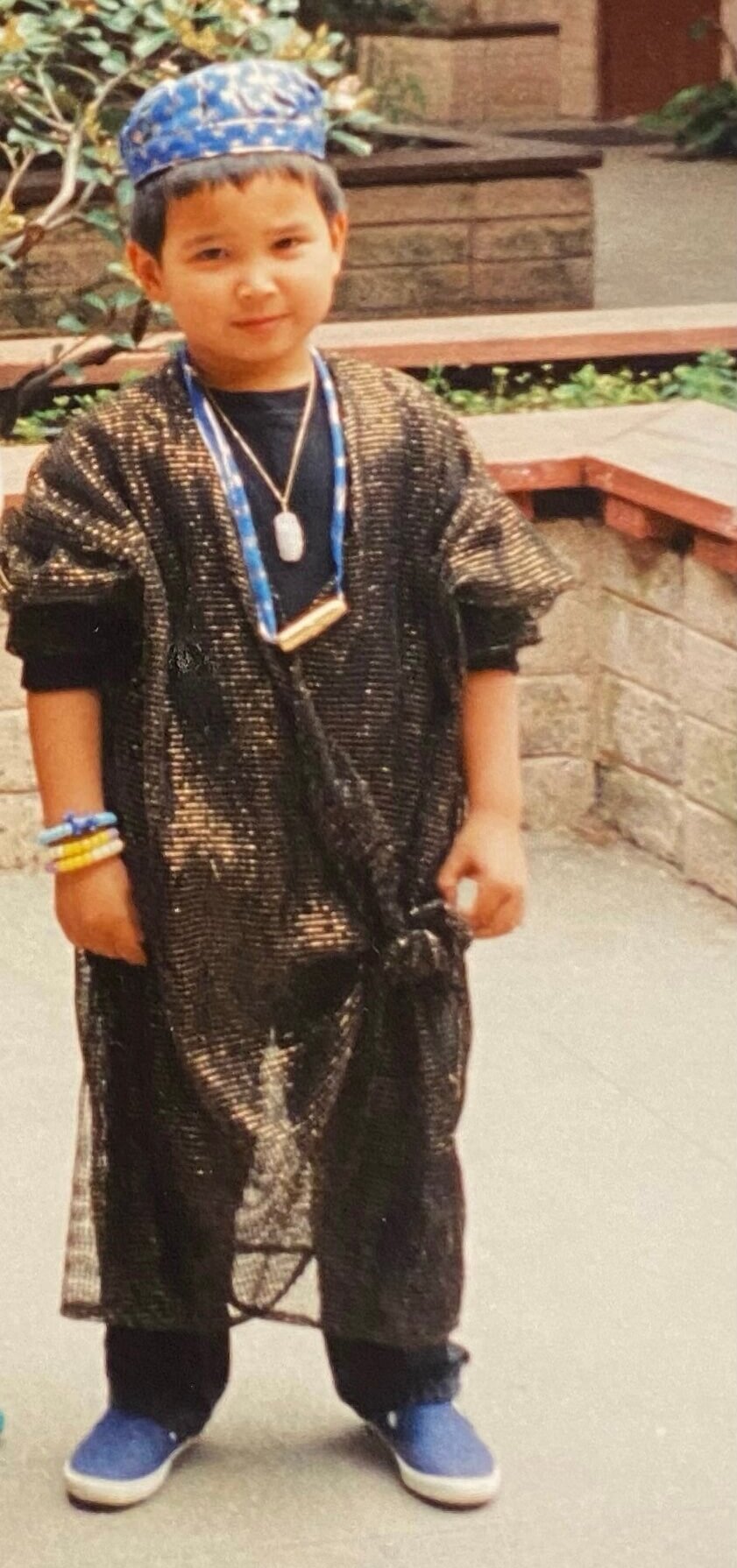 In person, Piser is relaxed, confident and wildly expressive, gesturing with his hands and making faces as he talks. As his Instagram model-dog, Scout, dozed behind him, he had me laughing throughout our entire conversation. "My bar mitzvah theme was swimming. Like…what was I thinking?!" 
The son of Jing and Joel Piser, Zachary — Zach to his friends — grew up in the Bay Area of California in a deeply multicultural Conservative Jewish home, where his weeks were spent in Hebrew day school and his weekends at Chinese school. Piser's mother, Jing, was raised in mainland China and Taiwan before moving to the U.S. and converted to Judaism before Zach's birth. "My Chinese immigrant mother is now the mashgiach of my temple," Piser laughed. 
The family attended Temple Beth Abraham in Oakland weekly, and Piser remains extremely close to his rabbi ("Rabbi Bloom's actually coming next week to see the show") and congregation, attending services whenever he visits home.
From Piser's description, it seems that his Chinese and Jewish identities were never in conflict. "My parents encouraged me to embrace both sides, and not to see myself as 'half this, half that' but as a whole being." His parents kept a kosher home until Piser's departure for college – his father Joel begrudgingly admits he does like crab meat – and he speaks Mandarin with his Chinese grandparents Nai Nai and Ye Ye.
I wondered aloud if blending his identities would have been so effortless had his mother decided not to convert.  He smiled; no one had ever asked him that question before. 
"I think growing up in the Bay Area, we were part of such an open, welcoming community, and my mom was already a part of that community before she converted. Maybe she would have had less autonomy in the Jewish community, but it's a good question. I really don't know." 
Piser's childhood was not all rainbows and hamantaschen — "like Evan, I'm a nervous sweater" Piser joked — and it's why he feels such a deep connection to the character of Evan, whose difficulty in communicating with his classmates leads him to be teased and even more painfully, be ignored.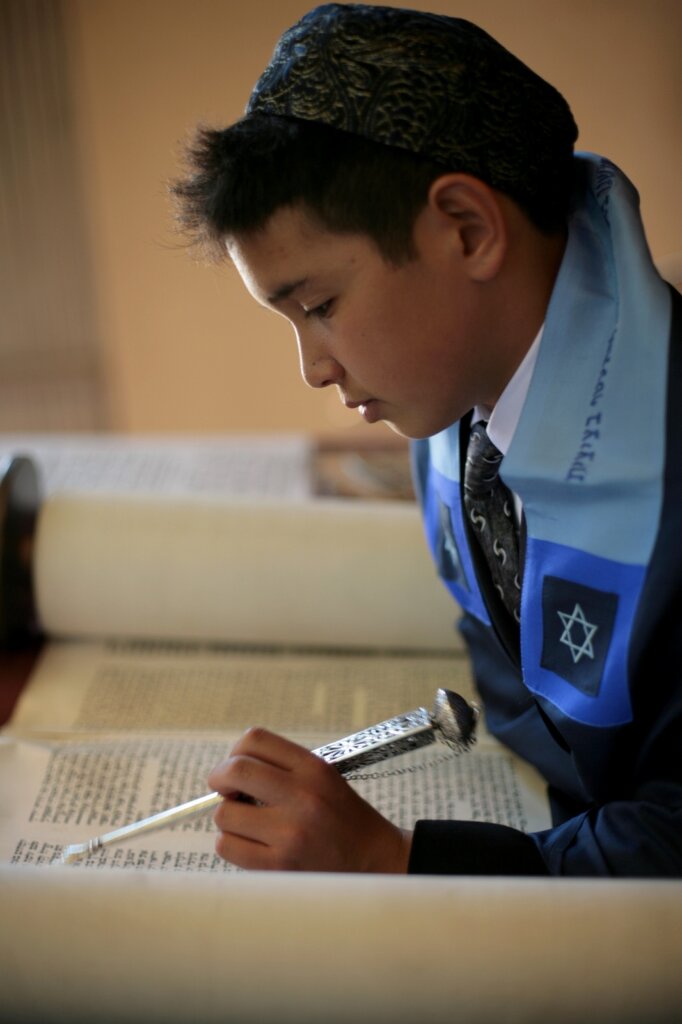 When Piser graduated from Northwestern in 2015 and moved to New York City to begin his acting career, his mixed identity quickly became more complex in an industry where one's appearance is crucial. 
While a lot has changed over Piser's relatively short-but-impressive five-year career, the dominant wisdom, when he started, was that "the only way you could be successful was by mirroring the very few other successful Asian Americans," he told me. With slightly darker skin and big mahogany eyes, Piser is the definition of ethnically ambiguous. Upon meeting him, strangers and casting directors alike ask him, "What are you?" 
"Because I had such a mixed face, people didn't know where to put me," Piser said.  Often, he was pegged as Filipino or Latino. Despite early attempts to steer Piser towards the "typical" roles for Asian-Americans, such as "Miss Saigon" and "The King and I", he notes that his career has been spent performing roles written by and for white people. "I've never played a role specifically written for Asian people."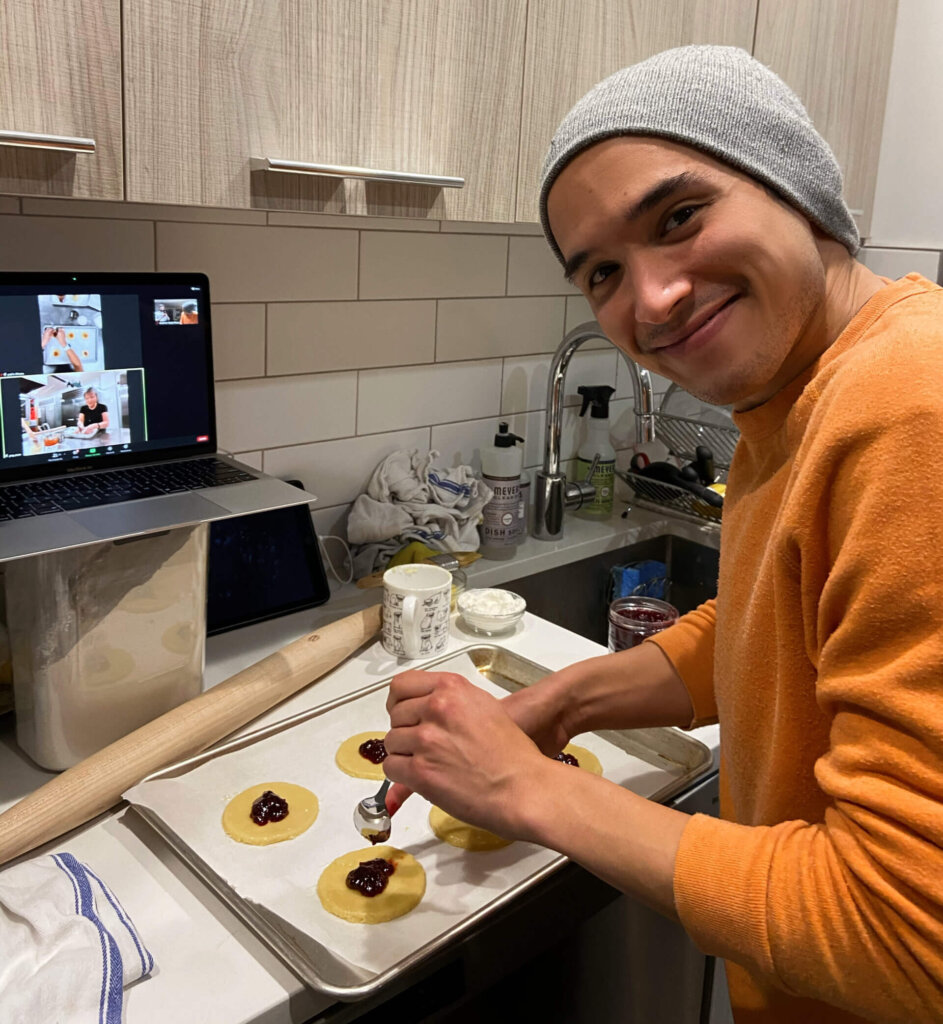 And even so, Piser resists passing as anything other than himself. "I don't let myself glide by on passing," he says, something that affects not only "internally how I see myself," but "what spaces I put myself in and how I take up space." He noted that historically, Asian people have had a tendency to stay quiet when assimilating into white spaces, "some of which is a stereotype, some of which is cultural."
The precipitous rise in antisemitic and anti-Asian attacks during the pandemic have guided Piser to a place of owning his identity differently than he did pre-pandemic.
"I so adamantly feel these parts of my identity, and especially now where the world is, and how my people are being treated," he said. " Asian people are the least represented in all parts of the theater, and if I can be that representation, if I can give that to communities that are struggling and facing adversity recently, that to me is of the utmost importance." 
I had raved about "Dear Evan Hansen" to my friends when I first saw the show in 2017, but I was blown away by Piser's performance. On stage, he seemed to draw the character's internal life into his performance and singing, his voice shifting along with Evan's journey, as opposed to a more "Broadway belter" style of virtuosity I'd previously seen deployed by others in the role.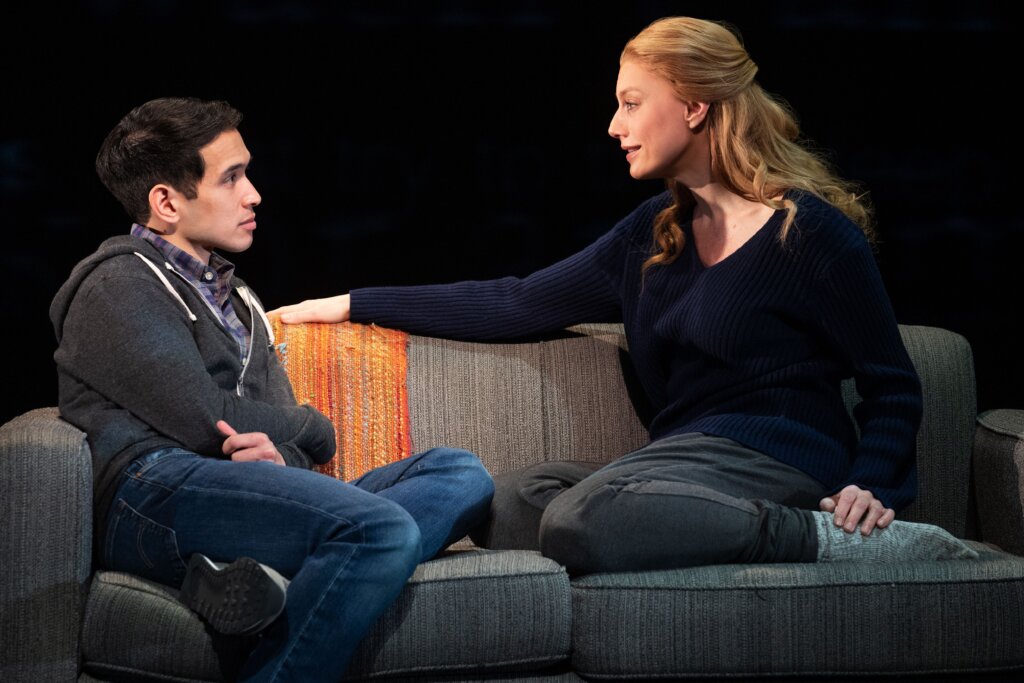 "Dear Evan Hansen" has moments of levity, but deals with intense subjects such as teen suicide, mental health struggles and social media echo chambers. I wondered aloud if this complex musical was more difficult to perform after the pandemic. Piser smiled. "There is just so much more emotion to draw from. We, as a company, are achieving a different level of catharsis, as we've all been through a collective trauma the last two years."
"Do you have a 'trigger song'?" I asked.
"The hardest part for me to get through now is Evan's final monologue, that mirrors his first lines in the show-"
He sat up, shoulders back, ready to perform to my Zoom camera:
"Today is going to be a good day, and here's why: because today, no matter what else, today at least you're you. And maybe this time he'll keep going, he'll keep going until he sees the sun."