Look beyond the Buffalo murders. The extremists' ideology is mainstream on the right.
Nothing the mass shooters inspired by it believe is, philosophically, much different than what many Republicans believe.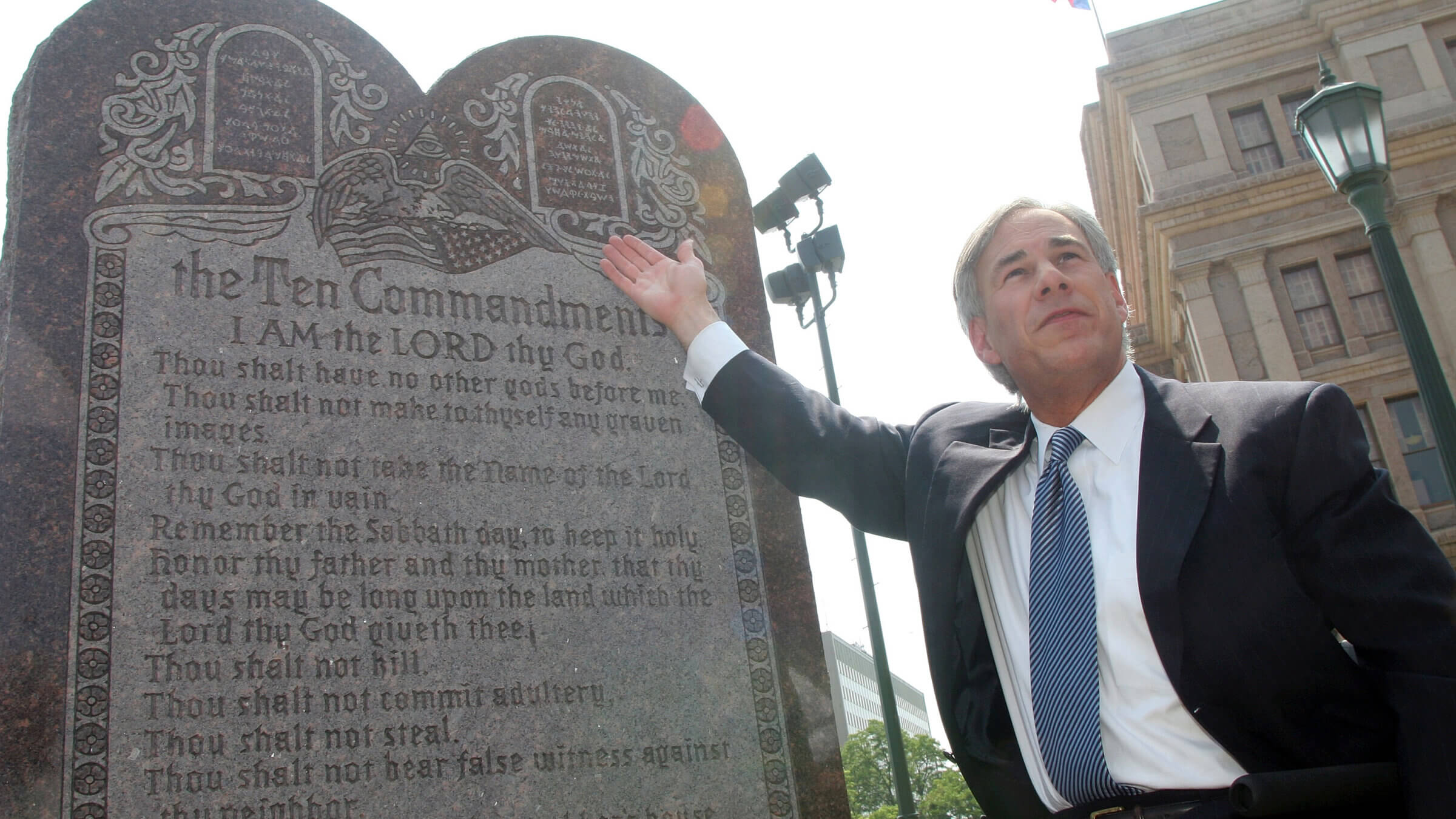 The recent shooting in Buffalo has revived America's dialogue around the "great replacement theory," the conspiracy that the alleged gunman — and many others who have targeted racial minorities, immigrants, Jews, Muslims and queer people — have cited as inspiration.
The theory, which originated in the early 20th century but has been prevalent in white nationalist circles since 2011, posits that Jews are operating behind the scenes to manipulate other minorities, the media and the governments of countries with white Christian majorities in order to destroy these societies.
The relative mainstreaming of this theory has played a major part in the rise of extremist murders in America. But even if the conspiracy were to disappear tomorrow, minorities would still be in danger. There is something larger and more insidious operating in our country (and beyond).
That something is a vision that the United States should be a white nationalist Christian theocracy. And that vision is not relegated to extremists — it is the vision of the right in our politics today.
Too often, we focus on what the extremist right is trying to destroy: immigration from non-white countries, the existence of queer people, rights for minorities.
But what this extremist movement is actually trying to achieve is far more dangerous, because it is far more all-encompassing and far more widely accepted in the mainstream right. And it is only when we tap into the broader vision that we will be able to understand and fight individual conspiracies.
"Great replacement theory" depends on one key assumption: that the United States is a white, Christian country. And that if it somehow loses its white, Christian nature, it will collapse.
This is based on a vision of the country as an ethno-nationalist theocracy that is not only made up largely of white Christian men, but in which white Christian men must remain ones in charge. And where their beliefs and identities are the country's guiding principles.
The conspiracy, then, is simply a panicked response to the belief that this version of America is in danger of disappearing. More minorities, and more minorities in power, means that white Christians are being "replaced."
This is not very different from what has become mainstream right-wing ideology in the last few years.
Look at the recently leaked Supreme Court draft opinion that would overturn Roe v. Wade. Such a decision would be part of a decades-long coordinated attempt by Republicans to impose a specific Christian interpretation of abortion onto the rest of the population, never mind that many American Jews and Muslims would consider that interpretation a violation of their religious rights.
Look at how former President Donald Trump launched his successful 2016 campaign: by arguing Mexicans were "invading" the United States, and thus destroying its cultural fabric.
Look at the way conspiracies about the Jewish billionaire philanthropist George Soros are so common in the mainstream right that it hardly creates a blip in our news cycle. This is despite the fact that the antisemitic belief that a powerful man is operating the levers of power behind the scenes is literally part of the manifestos of past shooters, including the man who killed 11 Jews during Shabbat services at the Tree of Life synagogue in Pittsburgh in 2018.
Earlier this year, Tucker Carlson produced a popular television special called Hungary vs. Soros: The Fight for Civilization, an overt nod to the conspiracy. Daily, you can find right-wing news sites and politicians writing about Soros and "Soros-backed attorneys" who are supposedly acting at his behest (and only his, as opposed to the larger network of campaign contributors).
Is it any wonder, then, that "great replacement" has gone mainstream among Republicans, with nearly half at least somewhat agreeing that there is a deliberate attempt to replace native-born Americans with immigrants, with pundits and elected officials pushing some version of it?
Once we understand that "great replacement theory" is just one permutation of white nationalist Christian theocracy, we can grasp this horrifying reality: Nothing the mass shooters inspired by it believe is, philosophically, much different than what many Republicans believe. The only difference is in how they put their beliefs into actions.
The shooters are not aberrations; they are the foot soldiers of a larger movement. Politicians, our highest court, an entire media and propaganda ecosystem, and a large segment of our population are all devoted to bringing this vision into reality.
What we are actually experiencing in the United States today is not singular, fragmented attacks on liberty but an all-out assault from all fronts on racial and religious minorities, women, queer people and any and all liberals who won't accept the vision of a white nationalist Christian fascist theocracy.
Almost all right-wing conspiracies today are rooted, in some sense, in the vision espoused by "great replacement" mass shooters. The anti-vax movement is part of the virulently anti-science right-wing Christian ideology. The paranoia around trans people and queer people as a whole "grooming" children is about maintaining the vision. The increasing revulsion against free democracy voiced by Republicans is perfectly understandable within the framework of a desire for a nationalist theocratic state.
If we are to shore up our strategic thinking and activism when addressing the right wing, we need to start addressing this coherent whole as opposed to the fragmented ways in which it is expressed.
It is not specific conspiracies that should concern us as much as the broader, shared vision of a country ruled by white Christian men. For many on the right, this vision is really just part of America's origin story, and thus the timeless core of their belief system.
Understanding this broader vision should embolden the media, politicians, and others to be more direct in the way they link the extremism of mass shooters with the mainstream voices on the right. The only real disagreement between the shooters and the mainstream pundits and politicians is about tactics, not philosophy.
It's time for a coherent strategy in response to the coherent vision of the right wing.
Elad Nehorai is an ex-Orthodox Jew known for co-founding Hevria and Torah Trumps Hate. His writing can be found in The Daily Beast, HuffPost, and his newsletter.