Opinion
We are two Jewish lawyers fighting for immigration justice in our retirement
As descendants of Jewish refugees fleeing persecution in Eastern Europe, it is our moral responsibility to help asylum seekers today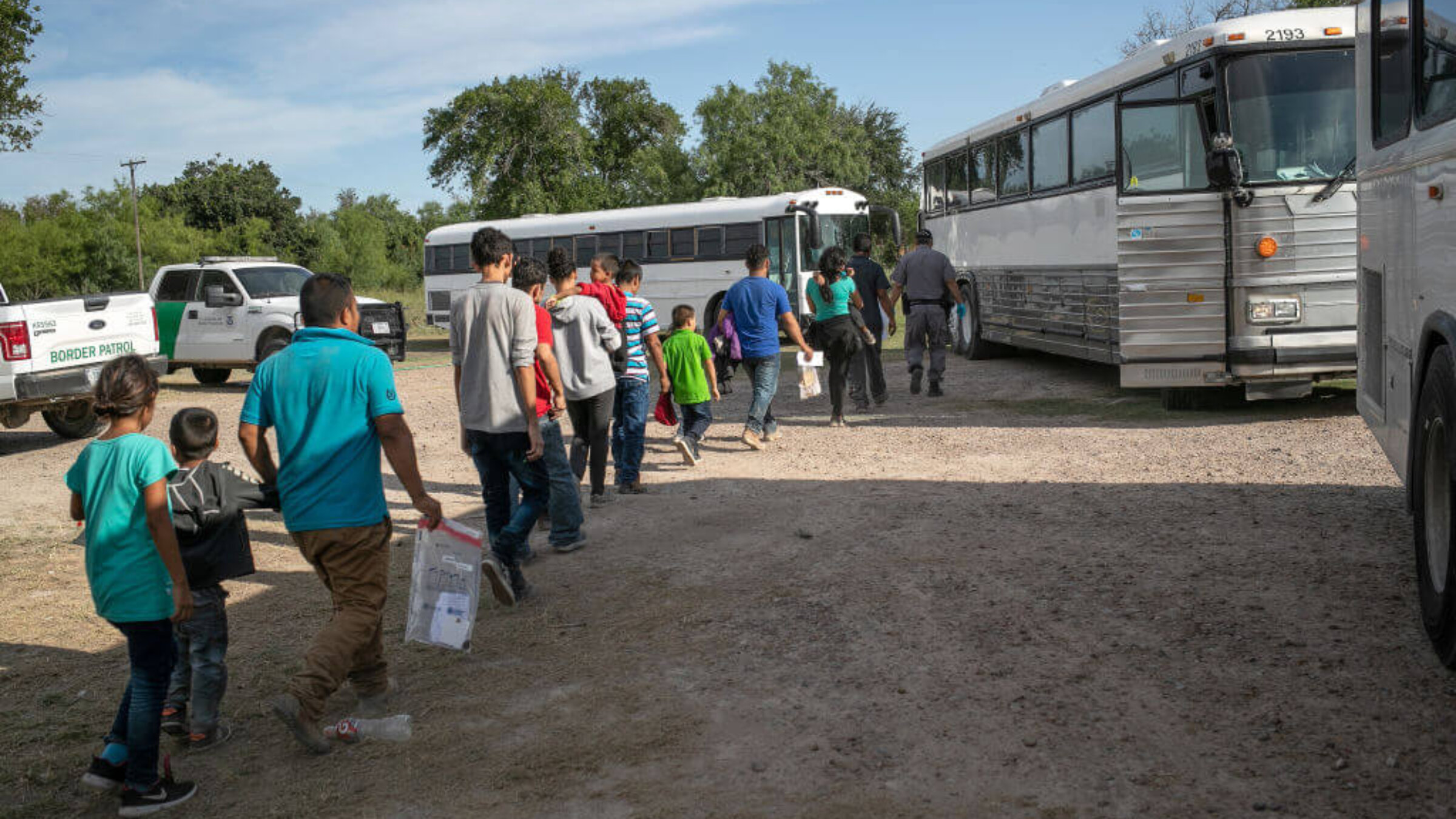 We sat in the Essex County jail in Newark, New Jersey, in 2017, listening to a young political activist from the Democratic Republic of the Congo describe a harrowing ordeal. It was our first case working as pro bono immigration attorneys, and we felt the weight of this young man's fate from the moment we'd been assigned to his case.
One fateful day he led the youth of his neighborhood to join a peaceful demonstration against his nation's corrupt regime. The police swept in, brutally beat him to the ground, and imprisoned and tortured him daily for five months. He managed to escape, only to have his father arrested and violently interrogated about his son's whereabouts. His tearful mother said he must flee.
After five weeks hidden in the hull of a cargo ship, he arrived in Brazil. It took him five months to reach the U.S.-Mexico border, where he requested asylum.
Whether he received asylum and lived, or was deported to likely torture and death, rested partly with us. That day in 2017, we looked at each other and wondered: Could we really do this?
The answer, it turned out, was yes. In fact, in the five years that we've been volunteer attorneys for the Immigration Justice Campaign, we've helped six people successfully petition for asylum in the United States — and get a fresh start in their new home. Now that the Supreme Court has affirmed that President Biden has the power to rescind the "Remain in Mexico" policy, which forced immigrants to wait in Mexico while their immigration cases were being decided, there's going to be an even bigger need for volunteer immigration attorneys like us.
We did not expect to be traveling to jails and ICE detention centers during our "retirement." We'd been married for 53 years and had recently retired from long and fulfilling careers as a state court judge and a director of a national public interest organization. Helen was continuing to serve as an arbitrator and mediator for JAMS, the largest private provider of alternative dispute resolution services worldwide, as well as on nonprofit boards, while Henry volunteered as a hearing officer for the 9/11 Victims Compensation Fund. 
We got into this work in 2017 in response to a rush of immigration policy changes made by the Trump administration, including family separations. Like many Americans, we were shocked to see the media reports of infants torn from the arms of their parents and families forcibly separated with thousands of miles between them.
As we began to learn more about the neglectful and dangerous conditions in the detention centers where these individuals were being kept, we became determined to help. Shira Scheindlin, a former federal judge, told us about the Immigration Justice Campaign and explained that it provided the resources, training and mentorship to help lawyers take on immigration work pro bono.
Shortly after, we attended a meeting for new volunteers. We learned that many asylum seekers are represented by volunteer attorneys with no prior immigration experience, just like us. As long as you are a member of a state bar, you can help. The IJC provided training and extensive written materials, connected us to a mentor and helped us find interpreters.
We've worked with asylum seekers from Chad, Sudan, Cameroon, Haiti and the DRC. Each of them arrived in the U.S. utterly alone and fearing for his life. One was married with his first child on the way when he had to flee. Four years later, he's only met his son through the pictures his wife sends him. Another was a successful businessperson whom police had tortured and left for dead.
For our clients, the effects of the trauma they experienced did not just disappear once they arrived in the U.S. They had left their families, their work and their community behind, and feared for their lives. In each situation, we tried to be supportive and compassionate. We enlisted volunteer physicians to examine and testify on behalf of our clients about the physical and emotional violence they had endured.
Being incarcerated when you enter the U.S. and enduring the terrible conditions in American detention facilities while isolated from family or friends only compounds the stress. Cases can take a long time to wind their way through an overburdened, underfunded system.
In August, following the Supreme Court's June ruling, the Biden Administration finally began the process of winding down the "Remain in Mexico" policy. Now immigrants and asylum-seekers will be able to continue their immigration cases while living in the U.S., as they were able to before the Trump administration introduced the rule in 2019. That means most of the nearly 70,000 migrants enrolled in the program while it was active — only 7.5% of whom have legal representation — will now need attorneys like us to help them make their case in court.
The Biden Administration's decision to end the "Remain in Mexico" policy is a step in the right direction because it will ensure migrants wishing to apply for asylum in the U.S. aren't forced to wait in dangerous conditions at the border. Some may ultimately be lucky enough to live and work in the U.S. while waiting for a decision on their case. But those who end up in detention will need pro bono attorneys like us on their side.
None of this work is easy. Hearing our clients talk about their experiences fleeing violence, corruption and persecution in their native lands has weighed on us. As parents and grandparents ourselves, we could relate to our clients' parents, and how they willingly put themselves out to protect their sons.
We truly appreciate that the U.S. is a nation of immigrants. Our own ancestors left Ukraine and Eastern Europe in the early 1900s to escape antisemitic tyranny and poverty. We love our country deeply and care about its history of welcoming people from around the globe who are looking for a better life. If we can do our part to help protect that history of tolerance, that seems like a pretty good way to spend this part of our lives.
The U.S. has been very good to us. It's our honor to help ensure it's good to other people, too.
To contact the authors, email [email protected].